This content contains affiliate links. When you buy through these links, we may earn an affiliate commission.
Just as artists explore other genres or forms of art, authors also dabble in new literary territories. Generally, when a new author starts their publishing journey, they must decide whether to go "young adult" or "adult." That is, they must decide whether to write for young adult or adult audiences. A YA romance is vastly different from adult romance. YA contemporary fiction is not the same as new adult fiction. As a voracious reader, you would definitely tell the difference.
Although it's possible for an author to write for both, usually only those that already have a solid history of work can manage to pull it off successfully. First-time authors don't usually have this privilege because publishers don't like to risk confusing readers. What if the author's YA fanbase stumbles upon the adult (and steamy) book of the author? The experience can be jarring, messing up their unestablished branding. Thus, most authors in their early careers are advised to focus on one audience. Some writers get creative by using pen names for each genre or audience they want to write in, allowing them to easily switch between different writing styles. But the general consensus is that writers should build a strong foundation in one genre or audience first before trying out another one, or that they should make a transition or crossover to a closely related genre (for instance, from middle grade to YA, not YA to medical nonfiction all of a sudden).
Writing for a different audience is vital for career longevity and creative freedom. Here are eight YA authors who made the switch to adult audiences:
Chosen Ones by Veronica Roth
Roth made her adult debut with Chosen Ones in 2020 after dealing with the issue surrounding her popular YA series, Divergent. "I follow my gut, and my gut says this is where I want to be," she said in an interview.
The author experienced a period of depression after publishing Allegiant, receiving so much hate from many readers on the book's ending that she had to quit social media. Chosen Ones is, perhaps, her comeback to the literary scene after the hiatus. The book follows five teens selected to fight a being called The Dark One. It's been 10 years since they killed it, but the creature somehow returns.
True to her word, Roth published another adult post-apocalyptic fiction, Poster Girl, in 2022.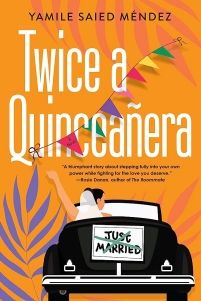 Twice a Quinceañera by Yamile Saied Méndez
Méndez is known for the YA bildungsroman Furia and plenty of middle grade books. In 2022, she made her adult debut with Twice a Quinceañera, a steamy adult romance, taking a sharp turn from her child-friendly books.
The book follows Nadia as she discovers her fiancé cheating before their wedding. With all the logistics set up, a wedding venue booked, and guests already RSVPed, she decides to have a double quinceañera instead. Though it's a Latine celebration for girls turning 15, Nadia is doing it in her 30s.
Méndez is also releasing another adult romance in September: Love of My Lives.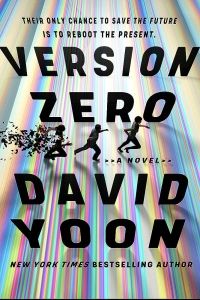 Version Zero by David Yoon
Yoon is known for Super Fake Love Song and Frankly In Love, but he ventured into adult fiction for Version Zero, a far cry from cutesy romances of his past works.
The book revolves around Max, who works for a Facebook-like social media company but is fired when he discovers what the company does to users' data. Aside from being fired, his reputation is ruined across the tech industry. So to get revenge, he forms Version Zero to wreak havoc on the internet.
Yoon hasn't released a YA book since then (though he and his wife launched a YA romance imprint), and it looks like he's headed to the adult territory as he published another one titled City of Orange.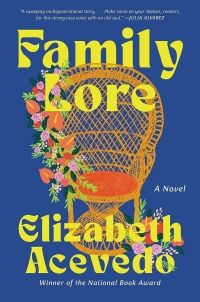 Family Lore by Elizabeth Acevedo
The multi-awarded author is known for YA books Clap When You Land, With the Fire on High, and The Poet X. In August this year, she's set to release her debut adult fiction, Family Lore.
The change seems huge from what she usually writes, which is YA contemporary with romance. With Family Lore, she crafts a family saga with a little bit of magical realism. The book primarily revolves around a woman named Flor, who has a secret ability to predict when someone will die. And because of this ability, she arranges her own wake — while she's still living.
It's not clear whether Acevedo will write another YA in the future, but her debut adult fiction is certainly welcome.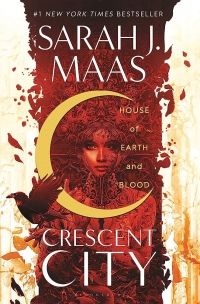 House of Earth and Blood by Sarah J. Maas
Maas, popular for the YA fantasy book series Throne of Glass and A Court of Thorns and Roses, released her debut adult fantasy in 2020, House of Earth and Blood. This was followed by more books in the series, namely, House of Sky and Breath in 2022 and the forthcoming House of Flame and Shadow in 2024. In between, she also published A Court of Silver Flames in 2021, the fourth book of one of her YA series.
In an interview with Goodreads, she said that the idea for the adult debut had come first before deciding specifically to write for that audience.
House of Earth and Blood is different from what Maas usually writes. It's urban fantasy, worlds away from the author's typical otherworldly settings. The book follows Bryce, who enjoys partying until her friends are mysteriously killed. The culprit is jailed, and Bryce eventually moves on with her life. However, it happens again two years later. Thankfully, a man named Hunt helps her investigate the mystery in the Crescent City.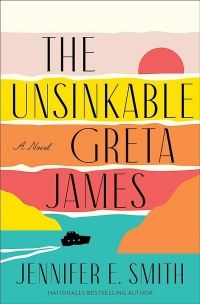 The Unsinkable Greta James by Jennifer E. Smith
Smith is the author of several YA bestsellers such as The Statistical Probability of Love at First Sight, which is coming to Netflix in September, and its follow-ups This Is What Happy Looks Like, The Geography of You and Me, and Hello, Goodbye, and Everything in Between.
In 2022, she dabbled in adult fiction with The Unsinkable Greta James. The book follows the titular character Greta, a rebellious musician who goes into a viral meltdown in her concert after learning of her mother's death. Following the incident, she retreats from the limelight while healing her wounds. Then, her distant father asks her to join him on a trip to Alaska for a much-needed father-daughter bonding. There, she finds romance along the way.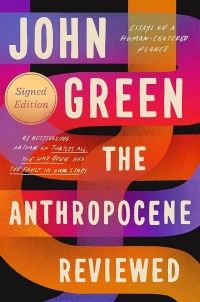 The Anthropocene Reviewed by John Green
Green is known for a slew of YA novels published in the past decade, including The Fault in Our Stars, Will Grayson, Will Grayson, Paper Towns, Looking for Alaska, An Abundance of Katherines, and Turtles All the Way Down.
In 2021, he changed course with the nonfiction debut The Anthropocene Reviewed, a collection of essays about his musings. The themes can be random, ranging from his personal life, the planet, and of his family. The title of the book actually came from a podcast that he co-hosts with his brother, Hank Green.
It's uncertain whether Green would still write YA, but I'm sure it would be big news.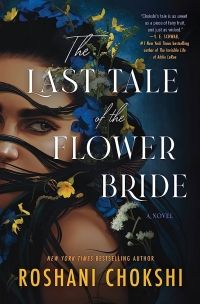 The Last Tale of the Flower Bride by Roshani Chokshi
Chokshi wrote popular YA fantasy such as The Gilded Wolves and The Star-Touched Queen among others. This year, she published her debut adult fantasy, The Last Tale of the Flower Bride, which readers say is experimental.
The book revolves around a couple who believe in fairy tales. The man marries the mysterious woman, promising that he won't pry into her past. But when they return to the woman's childhood home, he discovers all of her secrets.
Chokshi is not deviating from her beginnings as she's due to release a children's book this year.
---
As adult readers, this divide between YA and adult fiction won't likely matter much if we love reading YA books anyway. But inside the publishing world and in the library, it's important to distinguish them in order to reach the right audience.