This content contains affiliate links. When you buy through these links, we may earn an affiliate commission.
Save a horse and ride a cowboy, am I right? Just a thought! But truthfully, cowboy romance novels are selling like hotcakes. Every time I turn around, everyone is talking about a new one. It seems like every romance reader wants a piece of them. But what is it about cowboy romances? Why do people gravitate towards stories featuring ranchers, cowboys, horses, and farms? Let's talk about it! In this list, you'll be able to find 25 of the best cowboy romance novels you won't be able to stop reading.
The Charm of a Cowboy
Rugged, denim-wearing, grumpy cowboys are the talk of the town nowadays. Is it the personality? Or the hands-on type of job they do? Maybe it's the element of living in a small part of town with only your horses, cattle, and cottage to take care of. It's the fantasy of, maybe, having a relaxing life away from the big city and noisy neighbors.
One other aspect that I feel readers crave reading about in cowboy romance novels is the wild and rugged cowboy persona. Cowboys are almost always seen as wild and intense. I remember vividly reading about bull rider champions or rodeo queens who take no prisoners, and when you see them on the floor, it's something out of this world. The way they manage big, powerful animals or how good they look riding them…I know no one can replicate that.
Why the popularity now?
Cowboy romance novels, also known as western romances, have been around for a long time. While reading about a charming town with beautiful landscaping, a small community, a mystery here and there, and big families can be very appealing, I do feel like readers are talking about them more now than ever before. TikTok is a huge part of this. Through the platform, readers from all over the world share what they're currently reading. And cowboy romances are at the top of this list. The hashtag #cowboyromance currently has over 62.0 million views at the time of writing this article. So, people are definitely demanding more and more cowboy content in their reading.
But as previously mentioned, cowboy romance novels aren't new. They didn't just appear out of nowhere. Elements of cowboy romances have been a part of the romance genre for a while now. For example, adventure and romance have always gone hand-in-hand, as was seen in Brenda Jackson's The Westmoreland series, which started being published in the early 2000s.
So, in this list, you'll find all types of cowboy romance novels, from ranch owners to farriers. The settings inside the books change from time to time, but undoubtedly, they are all breathtaking, and the authors have really nailed it when it comes to describing the setting.
The Cowboy Whisperer by Sabrina Sol (Nov. 28)
When a champion equestrian meets a brooding cowboy, things heat up in the sizzling The Cowboy Whisperer. Layered characters that feel all too real await you in this romance. Not only that but also a charming love story that will make you swoon from the very first page.
In this novel, Olympic hopeful Veronica is ready to make a grand comeback after a disastrous competition went viral three years ago. Going to a family-run ranch in California to heal and get back in the game seems like the perfect solution. Until she actually gets there and meets a handsome cowboy who doesn't hold back.
Done and Dusted by Lyla Sage
Social media is such a huge part of books getting picked up by publishers. This is the case with Done and Dusted, which was originally self-published. Dial Press picked it up not long ago, and now it's getting a re-release this month with a shiny new paperback!
The story follows Emmy, who has achieved everything on her to-do list: leaving her small town, going to college, and making a career out of riding horses. But after a terrible accident, she returns to the place she always wanted to escape. A forbidden romance with her brother's best friend might be what the doctors ordered, though.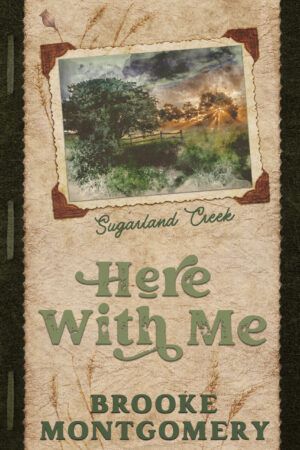 Here With Me by Brooke Montgomery
Let's continue with the forbidden romance theme we're having and talk about this steamy cowboy romance featuring a horse trainer and her ex-boyfriend's dad.
Here With Me tells the story of Noah Hollis, a successful horse trainer, who decides to have a one-night stand with a handsome stranger. Quickly enough, she recognizes his last name and realizes that her family ranch just hired him! But no one can deny the sizzling chemistry they both have whenever they are in the room. Will it work out? Or will their fire burn out before they take a chance at something good?
A Cowboy to Remember by Rebekah Weatherspoon
If you're into retellings, A Cowboy to Remember reimagines Sleeping Beauty in such an impressive way. Take a celebrity chef, put a teaspoon of amnesia, and mix it all together with a pinch of second-chance romance, and you get Weatherspoon's enchanting cowboy romance.
Thankfully, Weatherspoon decided to bless us all with a whole series of cowboy romances, Cowboys of California, and each of the books in the series are all retellings, starting with this one right here!
Reckless by Elsie Silver
Elsie Silver's latest makes you fall in love with cowboy romance novels like never before. The Chestnut Springs series is, without a doubt, one of the best contemporary romance series out there right now. You can get the newest Bloom Books edition of Reckless in December 2023.
Do you tend to be…reckless? Theo Silva does. He's a renowned bull rider and a notorious ladies' man. But Winter Hamilton is not and has never been reckless. After a disastrous and toxic marriage, Winter has given up on men. But one night surprises them both in the best way possible in this delicious and exciting romance novel.
His Reluctant Cowboy by A.M. Arthur
His Reluctant Cowboy offers a heart-wrenching tale of two souls who got the short end of the stick for most of their lives but are ready for a fresh new start. Caution: This story is going to make you emotional!
Arthur's gripping romance novel tells the story of Michael, who must return home when his father suffers a stroke. His and Josiah's paths cross when Josiah is hired as a nursing assistant to care for Michael's father.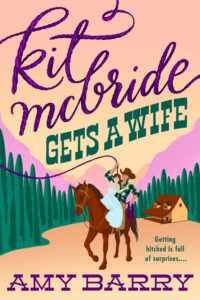 Kit McBride Gets a Wife by Amy Barry
While contemporary cowboy romance novels are what everyone has been talking about, let's not forget that a good old historical western is everything you need in your life.
Kit McBride Gets a Wife kickstarts The McBrides of Montana series with a thrilling story about four brothers whose sister decides to place an ad to find each of them a bride. Welcome to the Wild Wild West!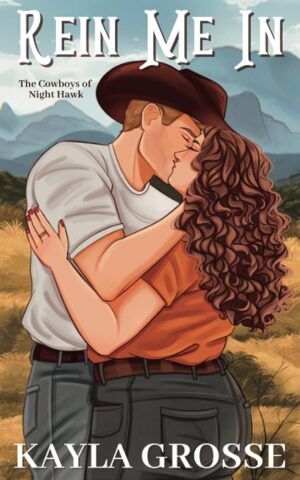 Rein Me In by Kayla Grosse
Rein Me In is a gripping romance about finding the good in the bad and taking a second chance at life. Kayla Grosse shows us that love really finds you at the most unexpected times.
In this novel, Blake returns home after five years away. Returning to the town where memories of her brother remain everywhere is not what she envisioned for herself. When her mother gets injured, she has no choice but to go back. She didn't expect to bump into her late brother's best friend, Gavin, who is no longer the boy she remembers.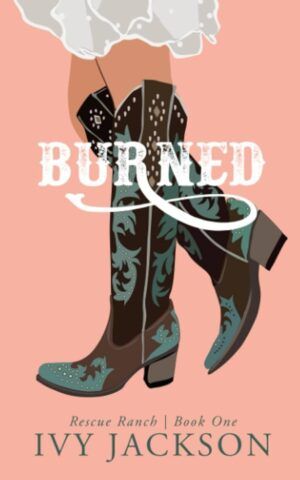 Burned by Ivy Jackson
Now, a single dad who is also a cowboy? Say less! Burned delivers a powerful story about a city girl who craves a fresh start and finds it on a ranch in Montana. If you are a sucker for grumpy/sunshine romance books, this novel can easily become your new favorite.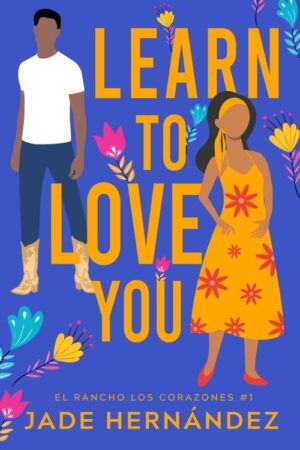 Learn to Love You by Jade Hernández
Learn to Love You is a touching cowboy romance that is surely going to bring you to your knees. The story of Mayda and Damián emotes a soft tenderness that can only be found in a romance novel. When secrets and companionship bring these two together, a powerful thing emerges. But before they can think about a future together, they first have to figure out how to be true to themselves.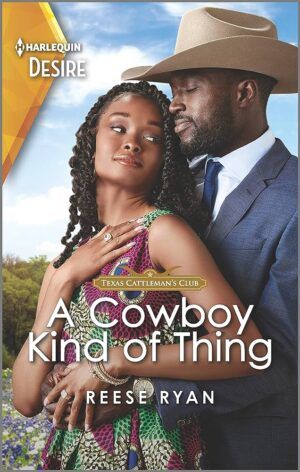 A Cowboy Kind of Thing by Reese Ryan
Hollywood meets Texas in this glamorous cowboy romance! A Cowboy Kind of Thing follows Dionna, who travels to Texas for her best friend's wedding. She wants the best of the best for her bestie, and she's unsure if moving the wedding from L.A. to Texas is the right idea. Fortunately for her, the handsome best man is here to convince her that Texas can outdo Hollywood and make this the event of the year.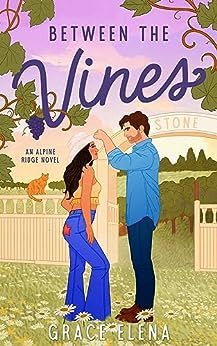 Between the Vines by Grace Elena
When two opposites meet on a beautiful farm in Tennessee, what could go wrong? Well, in Between the Vines, Camilla and Bennett have their work cut out for them.
Camilla is moving to a small town, away from all the noise, while also trying to maintain her happy-go-lucky personality. She takes over the town's abandoned vineyard without knowing that she just moved next door to the town's reclusive grump.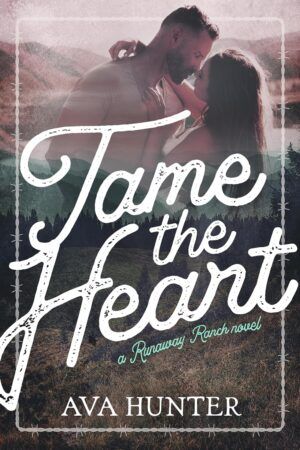 Tame the Heart by Ava Hunter (Oct. 26)
Tame the Heart is Ava Hunter's newest, and while it hasn't come out yet, I'm sure that it will provide a breathtaking romance mixed with a fascinating and intriguing mystery.
Ruby wants to complete her bucket list. This decision kickstarts a move to a small town in Montana. Realizing she cannot do it on her own, though, she enlists the help of the grumpy and stubborn rancher who dislikes her from the very first moment they meet.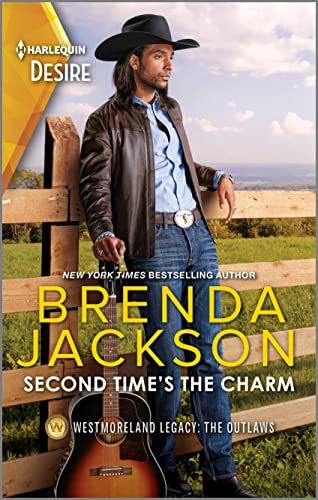 Second Time's the Charm by Brenda Jackson
Brenda Jackson enchants you with the story of the last of the Outlaws. Yes, you read right. This is Charm Outlaw's book! If you've been following the Westmoreland Legacy: The Outlaws series, you've been waiting for Charm's turn. Every single one of her brothers has achieved their own happily ever after. But what about her? When a flame from her past makes a grand return, love is closer than ever before.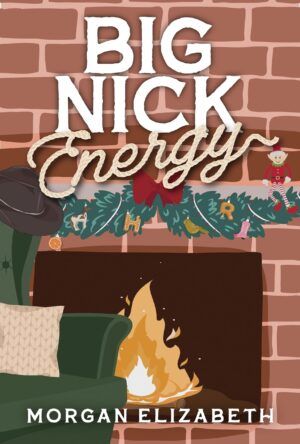 Big Nick Energy by Morgan Elizabeth
Not much is known about Big Nick Energy, but what we do know…it already sounds like one epic love story.
This a holiday-centered novel featuring a Christmas tree farm and a cowboy who talks about Elf on the Shelf, and author Morgan Elizabeth has said it is a rom-com first and foremost. So, expect hilarious dialogue and silly situations paired up with a heart-warming romance at the center of it all.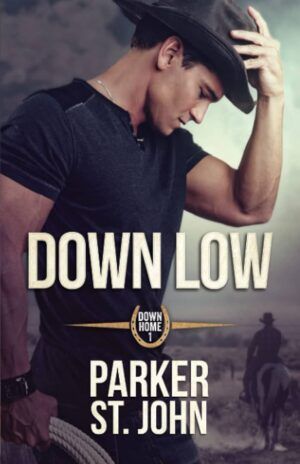 Down Low by Parker St. John
Once upon a time, Calvin Craig was a bull-riding celebrity. He sought out the thrill, the lights, the beast every chance he got. Until one trip on the horns destroys everything.
Now, he is returning home after 10 years away, and not everyone is happy he is back. Especially not Eli Jackson, the town's sheriff.
Down Low is a charming second-chance romance with impressive writing and characters that you won't be able to forget.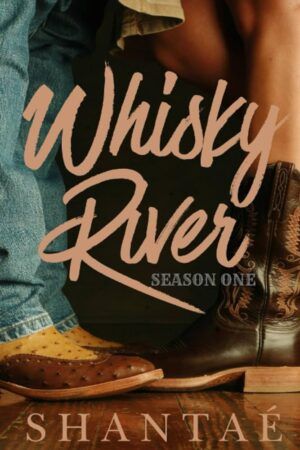 Whisky River by Shantaé
Get ready for one pretend relationship you will be rooting for from the start! Whisky River started as a serialized story on Kindle Vella, but you can now get it as a complete volume either in paperback or in ebook.
The story follows Oaklynn Brim and Sacred Munroe, who decide to embark on a pretend relationship. Both of them have different reasons to do it — work or publicity — but no one can deny that what started as fake is feeling a little bit too real.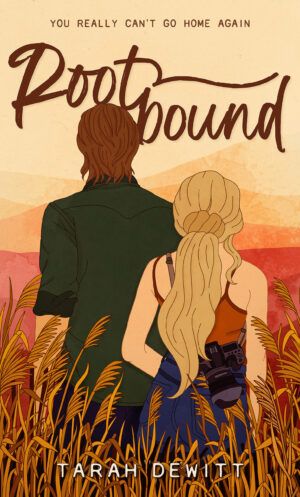 Rootbound by Tarah DeWitt
Tarah DeWitt's debut novel is what dreams are made of — or bookish dreams are made of, specifically. It's a story about a woman who takes the job of photographing a beautiful ranch in Idaho only to realize her estranged father and family own it. She hasn't seen them in 20 years, so returning to that place bubbles up emotions she'd rather not revisit. Everything starts crumbling down when she bumps into the man whom her family rescued once upon a time.
The Cowboy's Claim by Nina Crespo
The Cowboy's Claim centers on struggling actress Chloe Daniels and her goal of landing the role of a lifetime. Nothing is going to stop her. Not even her fear of horses. So, she travels to a ranch in order to learn how to ride one. But the man running the ranch instantly takes a dislike to her!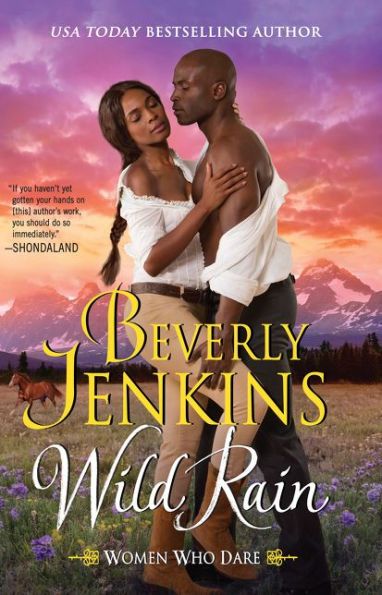 Wild Rain by Beverly Jenkins
Beverly Jenkins also has a few cowboy romance novels here and there, but I wanted to highlight Wild Rain specifically. This fabulous story takes us all the way to Wyoming, where we find Garrett McCray, a reporter, who is looking for Colton Lee in order to make a story about him and other doctors for his Black newspaper back east. But instead, he finds Colton's sister, Spring, a denim-wearing, ranch-owning horse girl. And you know what? She's the most fascinating person he has ever met.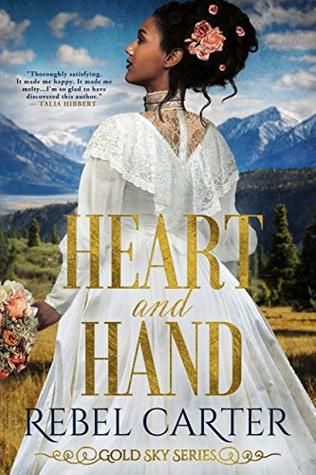 Heart and Hand by Rebel Carter
Heart and Hand is a polyamorous historical romance about a NYC socialite who answers a mail-order bride ad in the newspaper. Set in Montana, Julie finds out that the ad is not only to marry one man but two! Ex-Union soldiers Forrest and William are best friends and basically do everything together…even having the desire to marry the same woman.
How to Say I Do by Tal Bauer
Tal Bauer's touching tale is a favorite for many! An opposites attract romance that takes us from Manhattan to Cancún to Texas in one glorious, magnificent story.
Circumstances make Noël and Wyatt meet in Cancún — one looking to forget about his failed nuptials and the other arriving for his brother's wedding. This romantic novel is surely going to pull at your heartstrings immediately.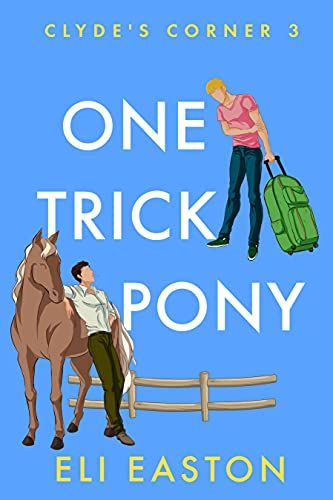 One Trick Pony by Eli Easton
One Trick Pony offers a slow-burn romance between a porn star and the town's bad boy who wishes for a fresh start. While both Henry and Micah are going through personal things, they find an easy friendship between them that soon turns into something both never expected.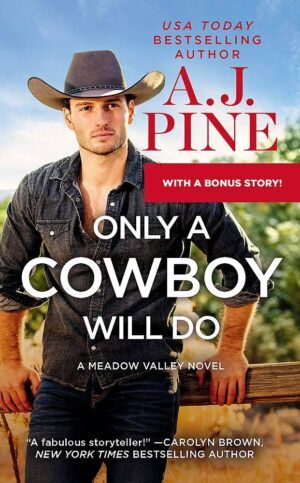 Only A Cowboy Will Do by A.J. Pine
Jenna Owens is looking for some rest and relaxation after raising her nephews from a young age. Having turned the big 4-0, Jenna is ready for a break, and she is gifted a stay in a beautiful ranch. She never expected a man like Colt Morgan to upend her life completely. Jenna doesn't date younger men…but there's something about Colt that calls to her every single time.
Cora: A Cowboy Day Bride by Mimi Milan
Cora offers a front-row seat in a romance where one woman will do anything to save her family. Even sign up for a bull riding competition. The man running the show is instantly captivated by her, but as soon as he finds out her motives to win the prize money, he'll do everything in his power to help her reach her goal.
---
Cowboy romance novels are the crème de la crème of the bookish world right now. But they're not the only ones. Romances where opposites attract, single dad romances, or grumpy/sunshine couples that completely charm us are some of the tropes and themes that readers love to read nowadays as well. So, if you're in the mood for any type of trope, I'm sure there's a book out there for you!