This content contains affiliate links. When you buy through these links, we may earn an affiliate commission.
When I was 17, I worked for a film festival as an intern and I was a production assistant on a couple of indie films. They were wonderful experiences, with the possible exception of the time I had to stay in an RV on set all night to guard it. (What were they thinking? I had turned 18 by then, but I was a PA! Oh well. Bygones. I also met Adrian Pasdar that summer!) It wasn't until a few years ago, when I read Everything Leads to You, that I realized how badly I wanted books about teens who, like me in the '90s, wanted to make movies and were following that dream. Where are the books about teens in film?
There have been a lot of books about teens making theater, and nowhere near as many about teens making movies — most likely because theater is part of a typical high school curriculum, and therefore has a low- or no-cost entry, whereas film is only recently accessible to (almost) everyone, now that smartphones can act as both camera and editing software, and entire movies can be hosted online. Publishing is starting to catch up to reality, and there have been some excellent recent books about teens in film.
I've got nine titles from the last handful of years, all about teens who are involved in filmmaking in some way. There are actors, set decorators, film students, and more.
Everything Leads to You by Nina LaCour
The book that started it all. Set designer Emi, in search of furniture and props for the movie she's been hired to work on, finds a letter at an estate sale, written by an old Western star. She decides to try to find the woman it's written to — and instead finds Ava, a young actress Emi falls for.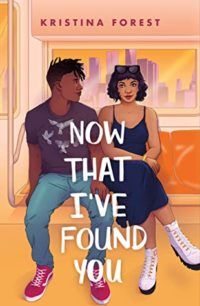 Now That I've Found You by Kristina Forest
Rising star Evie has her acting career derailed by a friend's betrayal, and to save her reputation she visits Gigi, her famous actress grandmother, to ask her to make an appearance together. But Gigi disappears, leaving behind Milo, a young man Evie will have to work with if she wants to find Gigi in time for the event.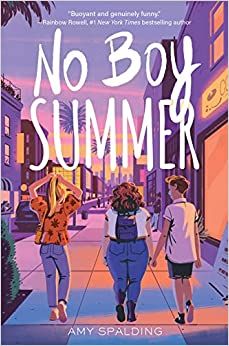 No Boy Summer by Amy Spalding
Lydia and Penny spend the summer with their aunt in Los Angeles, and they make a pact: after the way boys derailed their school year, this will be a no boy summer. When Lydia meets aspiring filmmaker Fran, she justifies secretly dating her as not technically violating the pact.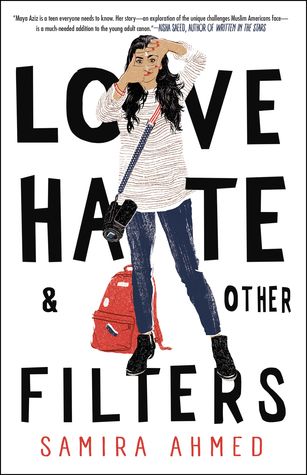 Love, Hate & Other Filters by Samira Ahmed
Maya desperately wants to convince her traditional Indian parents to let her go to film school in New York. She is making a documentary about her life, crushing on a boy, and trying to figure out how to tell them about her dreams. Then there is a terrorist attack nearby, and her family becomes the victims of anti-Muslim attacks.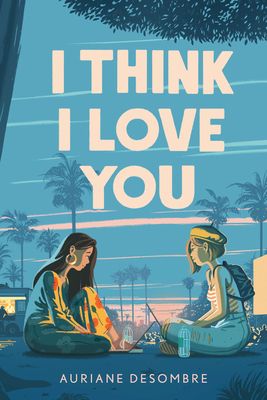 I Think I Love You by Auriane Desombre
Emma and Sophia are young filmmakers competing for a chance to go to Los Angeles and attend a film festival, and their rivalry is bitter…until it isn't.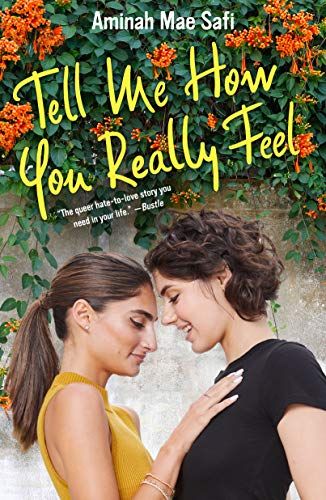 Tell Me How You Really Feel by Aminah Mae Safi
Sana once asked Rachel out, but Rachel thought it was a prank. Sana has stayed closeted since, and Rachel is still angry. But when Rachel needs a lead actress for her student film, she knows Sana is perfect for the role. And Sana, still crushing on Rachel despite the way it went last time, can't say no.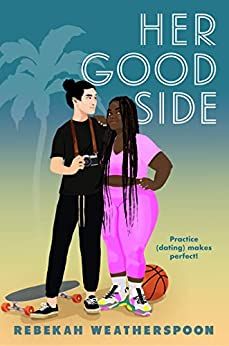 Her Good Side by Rebekah Weatherspoon
Bethany and filmmaker Jacob decide to fake date as practice for when they work up the nerve to actually date. But their practice is starting to feel real.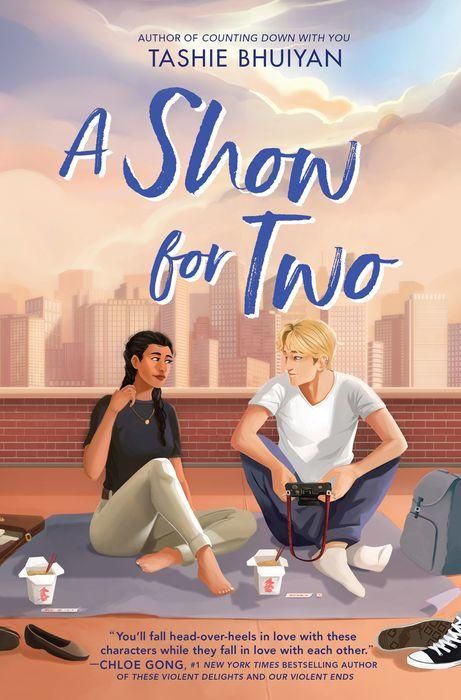 A Show for Two by Tashie Bhuiyan
Aspiring screenwriter Mina can't believe her luck when indie film star Emmitt enrolls at her high school to research a role. When she recognizes him, he agrees to star in her student film if she will show him around New York.
Act Cool by Tobly McSmith
August wants to be an actor, so when he is accepted at New York's School of Performing Arts, he'll agree to his parents' terms if it means he can attend. Unfortunately, their terms are that he has to promise not to transition.
Looking for even more great YA reads? Check out these 10 new YA releases from June. Only want queer reads? We've got you! Here are 14 bisexual YA reads. Not sure what you want? Check out the Hey YA podcast.