This content contains affiliate links. When you buy through these links, we may earn an affiliate commission.
There's something truly special about XO, Kitty, the Netflix spinoff series based on characters from Jenny Han's To All the Boys I've Loved Before. Yes, the To All the Boys movies were great. But the adventures of Kitty and her friends at their boarding school in Seoul, South Korea? It's a story that feels especially fresh, surprising, and exciting.
XO, Kitty is a Netflix series that stars Anna Cathcart as Kitty Song Covey, the younger sister of Lara Jean Covey (of To All the Boys fame). The series follows Kitty as she leaves her home in Portland, Oregon to attend the Korean Independent School of Seoul (KISS). She's there for a unique educational opportunity and to learn more about her late mother, but she's also there to reconnect with her long-distance boyfriend Dae (Minyeong Choi). Over the course of the first season, Kitty's journey (and her love story) get a little more complicated. And other potential love interests rise to the surface.
XO, Kitty has got humor and heart. It's got a fun soundtrack. It's got mystery. It's got romance. It's got cute storylines reminiscent of K-Dramas. And if you're obsessed with the show as much as I am, know that you are not alone. Netflix reported that the series accumulated 72.1 million hours of viewing within its first week, and it also appeared in the Top 10 list for 90 countries. Unsurprisingly, XO, Kitty has been renewed for a second season. While we eagerly wait for its return, here are some books like XO, Kitty you might enjoy.
Disclaimer: this was written during the WGA and SAG-AFTRA strikes of 2023. The work being discussed here would not exist without the labor of writers and actors.
8 Swoonworthy Books Like XO, Kitty
K-Pop Confidential by Stephan Lee
Korean American Candace Park might seem like your average quiet, classical instrument-playing, AP student. But secretly she dreams of being a K-Pop star like the boys of SLK or all of the other K-Pop singers she obsessively watches on YouTube. But when she secretly enters a contest from SLK's music label, Candace could never imagine actually winning. Now she's heading to Seoul to become a K-Pop idol, and the only catch is that she must follow the label's strict rules. The biggest rule? No dating. Piece of cake, right?
I Guess I Live Here Now by Claire Ahn
If you fell in love with Seoul while watching XO, Kitty, you'll love to get a lot more of the stunning city in Claire Ahn's I Guess I Live Here Now. Melody is less than thrilled when her mom announces that they will be leaving New York to live in Seoul with her father. At first, she's homesick and misses her friends. But then she starts to meet new friends at her new school and discovers all the amazing things about her new city. Turns out life in Seoul is incredible. But it isn't without complications.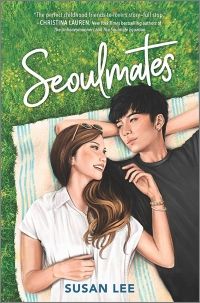 Seoulmates by Susan Lee
K-Drama fans will love Susan Lee's Seoulmates. Everything's going well for Hannah Cho…until her boyfriend Nate unexpectedly dumps her seemingly out of nowhere. Nate and all of his friends are all about K-Pop and K-Dramas, and Hannah is not. And Nate is starting to wonder if he and Hannah actually have anything in common. Hannah doesn't know anything about Korean pop culture, but she knows someone who does. Her former best friend and K-Drama star Jacob Kim is back in San Diego. But what went wrong with their friendship? And how will they navigate these new feelings developing between them?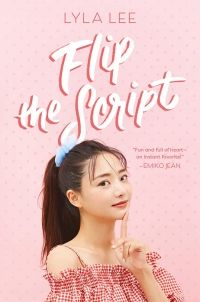 Flip the Script by Lyla Lee
Unlike Hannah in Seoulmates, Hana in Lyla Lee's Flip the Script is completely obsessed with K-Dramas. And when she lands a starring role in a new K-Drama, Hana knows she'll be able to handle it. After all, she knows everything there is to know about K-Dramas. But then the show brings on another girl — a girl who is direct competition for Hana's role as the main love interest. Now Hana must navigate her new role on the show while also falling for the girl who is meant to be her rival. (XO, Kitty fans…sound familiar?)
Once Upon a K-Prom by Kat Cho
Elena Soo has no interest in going to prom, even though it's all the rest of the students at her school can talk about. So when her childhood best friend turned international K-Pop star Robbie Choi shows up at her door to ask her to prom, Elena doesn't know how to feel. When they were kids, they made a vow to one another that they would go to prom together. But that was seven years ago, and so much has changed since then. Is Robbie still the boy Elena once loved?
XOXO by Axie Oh
Cello prodigy Jenny has enrolled in an elite arts academy in South Korea. There, she is surprised to run into a mysterious boy named Jaewoo. Jenny first met Jaewoo in her uncle's Los Angeles karaoke bar three months ago. But at the time, she had no idea Jaewoo was going to be going to the same school as her. And she definitely didn't know he was a member of one of the biggest K-Pop bands in the world.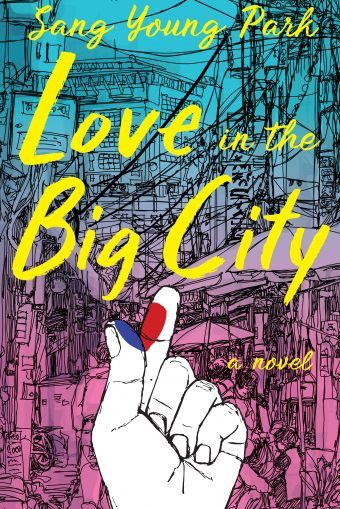 Love in the Big City by Sang Young Park
Sang Young Park's Love in the Big City features adult characters rather than teen characters. But if you enjoy XO, Kitty, this story has the kind of humor and heart that will speak to adult fans of the series. And XO, Kitty fans will also enjoy how this novel explores dating, friendships, and LGBTQ+ themes in Seoul. Love in the Big City follows the story of Young and his best friend Jaehee as they navigate life in the city, romances, family dramas, and more.
So We Meet Again by Suzanne Park
Here's another adult novel that will be great for fans of XO, Kitty. Investment banker Jessie Kim has recently been laid off and has returned to her hometown in Tennessee. There, she runs into her childhood nemesis Daniel Choi. When they were kids, Daniel was seemingly the perfect child, and now he's a big-shot lawyer who appears to have it all. Nevertheless, Jessie accepts Daniel's help to relaunch her Korean cooking YouTube channel Hanguk Hacks. And she learns that there is more to Daniel's story than she originally thought.
Obviously, if you love the world of Jenny Han, be sure to also check out To All the Boys I've Loved Before and The Summer I Turned Pretty (and their TV/film adaptations)! And after you've made your way through all of these books like XO, Kitty, try these 12 romantic Korean young adult novels you won't want to miss. See you soon for XO, Kitty season 2!