Did you know that some countries have one or more digital addresses, which are pieces of online real estate dedicated solely to its online presence? Like houses in a neighborhood, these addresses give us a sense of place and belonging.
Most internet users are familiar with the ".com," ".org" and ".net" domains. They are like the main streets of our global digital city, bustling with activity. On the other hand, if you wander into the quieter streets, you encounter domains like ".uk" for the UK, ".ca" for Canada, and '.au' for Australia. Each represents a country's unique digital territory.
In America, there's ".US" – the digital address for the United States. Yet, despite its patriotic overtones, being from the U.S. and all, recent research reveals that it may not be the safest street in the virtual town that we call the internet. 
In fact, many ".US" domains are registered by foreign entities who have no legitimate interest in the U.S. and who use them to deceive and harm unsuspecting people on the internet.
So, the ".US" domain name, which is supposed to represent the United States and its citizens, is being abused by cybercriminals who are using it to launch phishing, malware, and spam campaigns.
CLICK TO GET KURT'S FREE CYBERGUY NEWSLETTER WITH SECURITY ALERTS, QUICK TIPS, TECH REVIEWS AND EASY HOW-TO'S TO MAKE YOU SMARTER
What's in a domain
To understand the significance of this, let's first look at the basics. Every website has a domain name – it's essentially its address on the internet.
While '.com' is universal, country-specific domains, like ".US," are meant to denote a website's affiliation to a specific country.
This affiliation usually signifies authenticity and trustworthiness; at least, that's what many would believe.
GET SECURITY ALERTS WITH THE FREE CYBERGUY NEWSLETTER – CLICK HERE
MORE: DON'T FALL FOR THESE FAKE, MALWARE-PRODUCING CHATGPT SITES
Why the suspicion around '.US'
In a surprising twist: the ".US" domain, which you'd think would be one of the safer corners of the internet, has become quite the hotspot for malicious actors.
The stats are startling. Out of six million phishing reports, 30,000 are tied directly to the '.US' domain. Here's the kicker. This domain is supposed to be under the watchful eye of U.S. government regulations.
Imagine setting up a prestigious club with a strict guest list only to leave the back door slightly ajar. That's essentially the ".US" domain for you.
Officially, it's for U.S. citizens, entities, or those with a genuine connection to the country. Yet dig a little deeper, and you'll find that it appears that not everyone's checking those credentials thoroughly.
Best way to protect your devices from getting hacked
How scammers exploit the '.US' domain extension 
Maybe it's an oversight during registration or perhaps inadequate periodic verifications, yet those loopholes are like gold for scammers. They sneak in, set up their dodgy operations, and before you know it, they're using a ".US" domain as if they are some US citizen or entity.
DON'T FALL FOR THESE FAKE PACKAGE DELIVERY NOTIFICATIONS
How other countries outshine the '.US' domain in terms of security 
When you place the '.US' domain side-by-side with its global counterparts, the contrast is rather stark. Take Germany's ".de" domain, for instance; it boasts significantly fewer instances of phishing.
Meanwhile, countries like Hungary, New Zealand and Finland have tightened the reins on their respective country domains, instituting stricter controls.
This commitment to safety has paved the way for a more secure online environment for their users, leaving the ".US" domain somewhat in the shadows of these shining examples of security.
MORE: HOW TO PROTECT YOURSELF FROM 'VISHING' SCAMS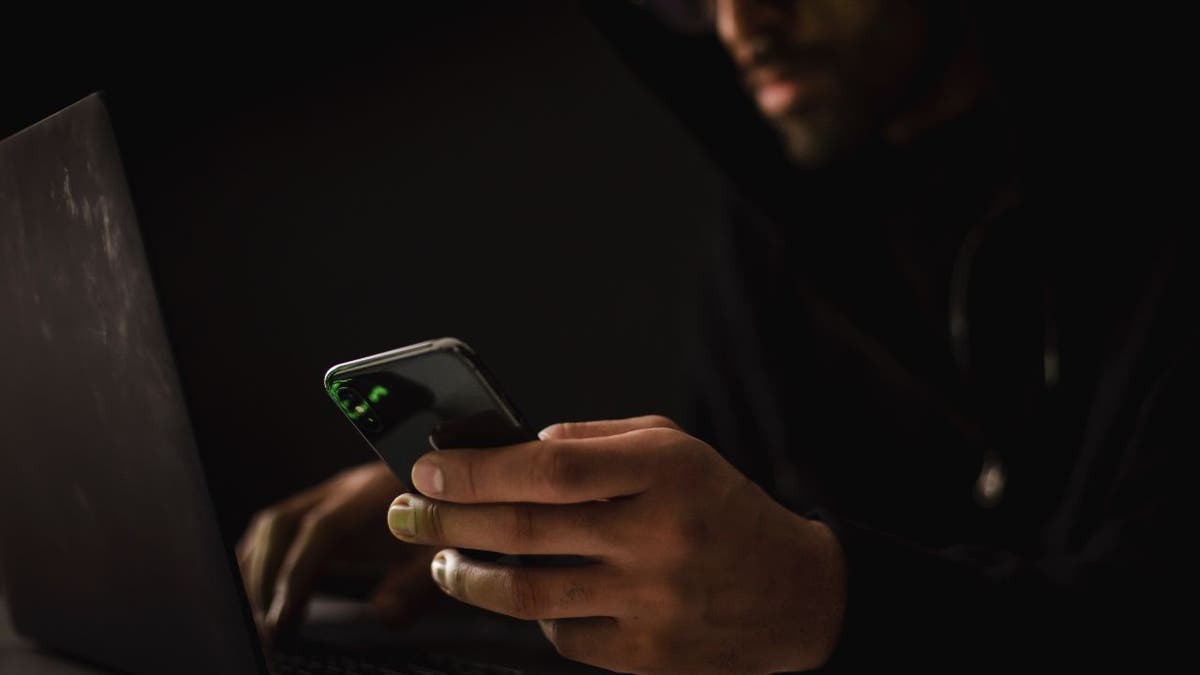 CLICK TO GET KURT'S FREE NEWSLETTER WITH QUICK TIPS, TECH REVIEWS, SECURITY ALERTS & EASY HOW-TO'S TO MAKE YOU SMARTER
Guardians of the '.US' domain: Are they doing enough?
GoDaddy is the official registrar of the ".US" domain, thanks to a contract they obtained from the National Telecommunications and Information Administration (NTIA). However, this does not mean that GoDaddy is responsible for all the ".US" domains that are being used for phishing or other malicious purposes.
Some experts have criticized GoDaddy's management of the ".US" domain, saying that they are not doing enough to verify the identity and location of their customers or to enforce the terms of service to prohibit phishing, malware, and other forms of abuse.
GoDaddy has stated that they take reports of abuse seriously and that they have procedures and tools in place to combat such attacks. They also claim that they follow the ".US" nexus requirements, which limit the registrations to parties with a connection to the United States.
We reached out to GoDaddy for a response but did not hear back before our deadline.
MORE: THE VERY FIRST THING HACKERS DO AS CRIMINALS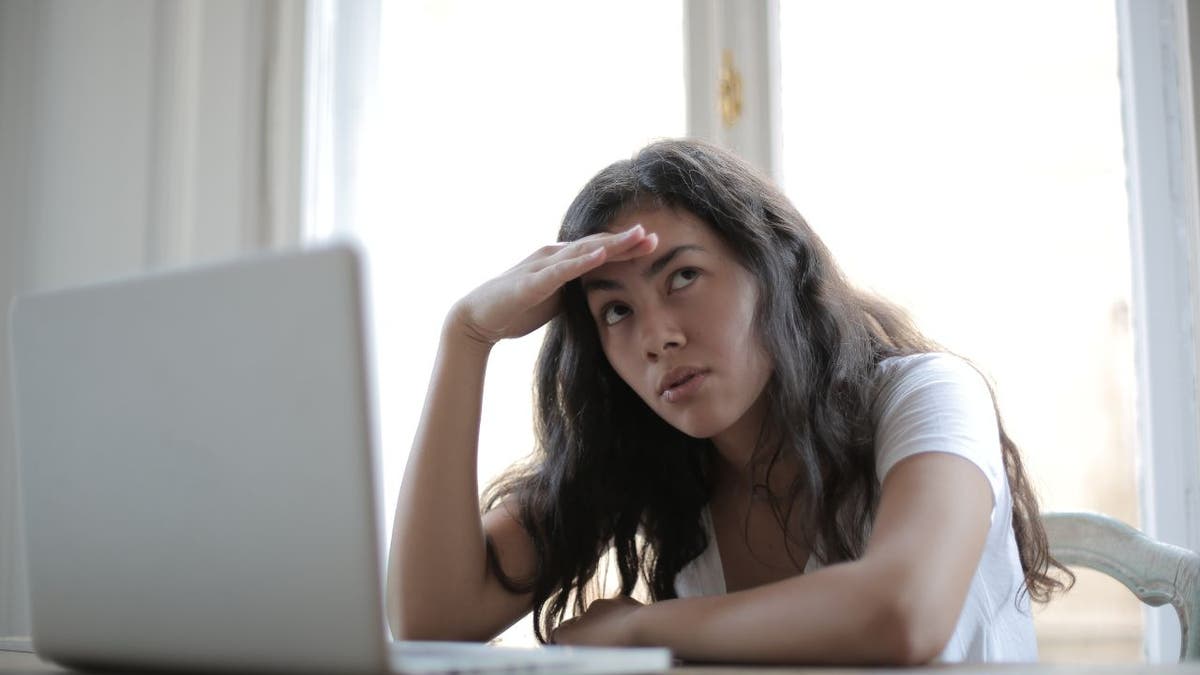 MORE: SCAM ALERT: WATCH OUT FOR TYPOS WHEN SEARCHING FOR WEBSITES
How to stay safe in the digital neighborhood
The ".US" domain may have its dark corners, but with some street smarts, you can navigate the online world safely. If you're wondering how to ensure you don't end up on the wrong side of the digital tracks, here are some steps you can take:
Verify before you click: Before clicking on any link or entering any website, especially from unsolicited emails or messages, inspect the URL. If something feels off, or if you notice any strange characters or misspellings, avoid it.
Check the SSL certificate: Reputable websites have a secure connection, denoted by a small padlock symbol in the address bar or the website starting with "https://." If that "s" is missing, think twice before sharing any personal information.
Update regularly: Make sure your computer, smartphone, and software are up-to-date. Many updates are security-focused, patching vulnerabilities that might be exploited.
HOLIDAY TRAVEL ALERT: DON'T GET DUPED BY SCAMMERS
Even more tips to stay safe
Have good antivirus protection on all your devices. The best way to protect yourself from having your data breached is to have antivirus protection installed on all your devices. Having good antivirus software actively running on your devices will alert you of any malware in your system, warn you against clicking on any malicious links in phishing emails, and ultimately protect you from being hacked.  See my expert review of the best antivirus protection for your Windows, Mac, Android & iOS devices. 
Use identity theft protection. Identity Theft protection companies can monitor personal information like your home title, Social Security Number (SSN), phone number, and email address and alert you if it is being sold on the dark web or being used to open an account.  They can also assist you in freezing your bank and credit card accounts to prevent further unauthorized use by criminals. See my tips and best picks on how to protect yourself from identity theft.
Have strong passwords and use 2-factor authentication. Using the same password across multiple platforms will always make you more vulnerable because if one account gets hacked, they all get hacked. Consider using a password manager to keep track of all your passwords and use two-factor authentication or 2FA as an extra shield that will prevent a hacker from getting into your accounts.
IS YOUR FAVORITE APP SELLING YOUR PRIVATE INFORMATION?
Kurt's key takeaways
We often assume that a country-specific domain carries with it an inherent trustworthiness. Yet, as with many things in life, it's crucial to scratch beneath the surface and not take things at face value.
Have you ever had a negative experience with a '.US' domain site or any other site supposedly affiliated with another nation? Let us know in the comments below. Let us know by writing us at Cyberguy.com/Contact.
CLICK HERE TO GET THE FOX NEWS APP
For more of my tech tips & security alerts, subscribe to my free CyberGuy Report Newsletter by heading to Cyberguy.com/Newsletter.
Copyright 2023 CyberGuy.com.  All rights reserved.