Online dating can sometimes lead to love, and it can sometimes lead to talking to a lot of weirdos on the internet. However, a weirdo is definitely better than a scammer. We received an email from one of our CyberGuy Report Newsletter subscribers who said they were having a typical conversation on Tinder before they were asked to share their number and move the conversation to WhatsApp. Danger ahead.
CLICK TO GET KURT'S FREE CYBERGUY NEWSLETTER WITH SECURITY ALERTS, QUICK TIPS, TECH REVIEWS AND EASY HOW-TO'S TO MAKE YOU SMARTER
"Kurt, Some dating red flags: Scammers will say their husband was killed in a car accident, now they are living with their Aunt. Yesterday on Tinder I asked, "what do you do for a living?".  The scripted questions that followed included, "My Aunt and I own a jewelry shop!", "what are you looking for on here?", "How long have you been on this dating site?"  [The scammer] then lured me so to WhatsApp we could talk more. This happened 15 mins into the chat. Gave me her phone number and asked for mine. Very clever – easy to get pulled in". – Preston, Folsom, CA
This is a scam unfolding in front of Preston's eyes, and he is not alone. There are a number of red flags to look out for when online dating, and one of the major ones is when you're rushed into giving out your phone number. A record $1.3 billion was lost last year in this country due to romance scams, so be sure you're safely online dating by following our tips.
FEELING A SLOWDOWN? 6 TIPS TO SPEED UP YOUR EMAIL AND DOWNLOADS
Why you should think twice before giving out your phone number
The conversation may seem like it's going smoothly, or maybe it doesn't seem like any conversation out of the norm with someone on a dating website or app. Either way, a very common next step to take after meeting someone on the platform is to exchange phone numbers. While it may seem like the natural way to progress the conversation further, it may actually be a setup for a potential scam. Here are a few of the scams that could come about by giving a stranger your phone number.
LOST OR STOLEN PHONE? THERE'S POTENTIAL TROUBLE ASIDE FROM THE COST OF A REPLACEMENT
Texting scams
Exchanging phone numbers may not mean you'll be targeted automatically, and the scammer may be playing a longer con by getting your number. 
You may be familiar with text scams, although you may not be associating the possibility of falling victim to one with the potential suitor you've met online. However, if they have your phone number, they may eventually send fake text messages that trick you into providing sensitive information.
Unfortunately, text message scams are pretty clever, and the scammers are just looking for real people to send them to, which is why they've resorted to obtaining them via methods like making fake online dating profiles.
MORE: TECH TIPS FOR DATING: MAKE SURE A PSYCHO DOESN'T COME AFTER YOU
Two-factor authentication scam
Many of us have set up two-factor authentication on our accounts, whether it be social media, banking or any other account. This means you have a backup method of protection set up, so if someone tries to log into one of your accounts, you'll receive a text message. While normally, your guard may be up, a potential romantic suitor may be able to use your phone number and trick you into handing over a code, thus handing over your account.
When you ever receive a login code, and you aren't logging into an account yourself, do not give that code to anyone. 
If you suspect someone is trying to access one of your accounts, disengage with whomever you gave your phone number to, and change the password for the account they attempted to log in to.
MORE: BEST TECH FOR PERSONAL PROTECTION IN 2023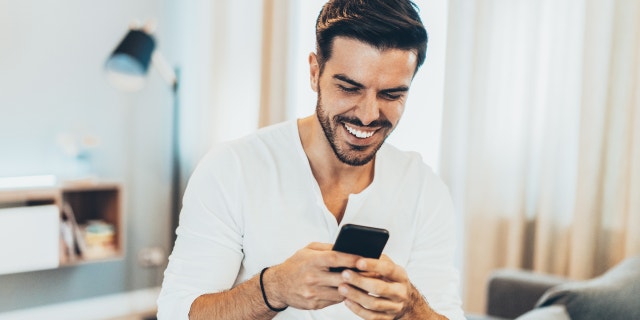 MORE: STAY ALERT: 'SEXTORTION' SCAMS ON THE RISE 8-FOLD, ACCORDING TO FTC
SIM card swapping scam
This is a more extreme scam that could happen if you give the right scammer your phone number. The hacker will buy a new burner phone and put a SIM card into it. 
Using your phone number, they will contact your phone carrier and explain that they lost their SIM card and need a new one. Then, they will give your number as proof of identity. If they're successful, they may be able to get your phone number transferred to their SIM card and phone, meaning they just took over access to your entire phone number. 
This could, of course, lead them to be able to hack more accounts since any two-factor authentication codes will go straight to them.
MORE: HOW TO AVOID THE WORST DATING APP SCAMMERS
Risqué photo scam
Another reason why not to give your phone number out is that if you should be swayed to send any sort of risqué photos, that scammer can reverse search your phone number to then seek out your name and personal information, find your social media accounts and attempt to blackmail you with these photos.   
MORE: CONFESSIONS FROM A VICTIM SCAMMED BY CYBER CREEPS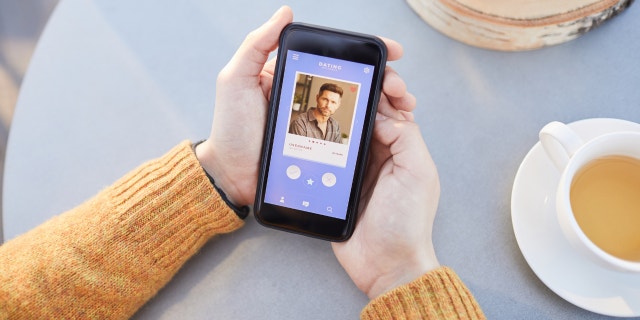 How to avoid romance scams & protect yourself
1. Don't give out your real phone number
It's best not to exchange personal information before meeting up with someone in real life, and you should take many precautions before doing so if you do choose to meet. If you do want to continue the conversation beyond the app or website you met someone on, use a second phone number. You can create one for free using Google Voice or a variety of others by following our tips to create a second phone number by clicking here.
2. Be wary of people you meet online
Be cautious when interacting with people you meet online, especially if they ask for your personal information or financial details. 
Scammers often create fake profiles to lure in unsuspecting victims and may try to build a relationship with you in order to gain your trust and ultimately take advantage of you financially or emotionally.
3. Do your research
Do some homework on the person you are talking to. Don't just take whatever they say as the truth. Check their social media profiles, Google their name, and see if anything suspicious comes up.
4. Don't send money
Whatever you do, don't ever send money to someone you have never met in person. I don't care what the sob story they may give you – don't fall for it and send them money. Remember, if someone asks you for money, it's likely a scam.
5. Meet in person
Scammers will often avoid meeting in person. So, once you get to know the person a bit via the platform you chatted with them on, arrange to meet them in person. Obviously, that means you meet up in a safe, public space.
I GOT SCAMMED BY THIS UPS FAKE CHECK SCHEME
6. Be cautious of love at first sight
If someone seems too good to be true, they probably are. Scammers often use tactics to quickly gain your trust and affection. So don't let their appearance get in the way of you using your best judgment to make sure that they are who they say they are.
7. Use reputable dating sites
Reputable dating sites have security measures in place to protect you from scams. They typically have strict policies and guidelines in place to ensure that their users are genuine and trustworthy. These sites often require users to verify their identities and undergo a screening process before they can create a profile and start interacting with other users. This helps to weed out fake profiles and scammers who may be looking to take advantage of unsuspecting individuals.
8. Report suspicious behavior
If you suspect someone is a scammer, report them to the dating site or social media platform and block them immediately. It's important to take action to protect yourself and others.
9. Invest in personal information removal services 
I highly recommend you remove your personal information that can be found on various people search sites across the web. If you give someone your email address or phone number, they could potentially reverse-search your information and get your home address.   
While no service promises to remove all your data from the internet, having a removal service is great if you want to constantly monitor and automate the process of removing your information from hundreds of sites continuously over a longer period of time.
See my tips and best picks for removing yourself from the internet by heading to Cyberguy.com/Delete.
10. Have good antivirus software on all your devices  
The best way to protect yourself from having your data breached by a romance scammer is to have antivirus protection installed on all your devices. 
See my expert review of the best antivirus protection for your Windows, Mac, Android & iOS devices by heading to CyberGuy.com/LockUpYourTech.
11. Use Identity theft protection 
If you are out there on the dating scene, sadly, there is a chance you may encounter a scammer. If that scammer gets a hold of your personal information and steals your identity, you may consider an identity theft protection service that can monitor personal information like your home title, Social Security number, phone number, and email address and alert you if it is being sold on the dark web or being used to open an account. They can also assist you in freezing your bank and credit card accounts to prevent further unauthorized use by criminals.
Some of the best parts of using an identity theft protection service like my #1 pick include identity theft insurance to cover losses and legal fees and a white glove fraud resolution team where a U.S.-based case manager helps you recover any losses.
Learn more about my best identity theft protection recommendations by heading to CyberGuy.com/IdentityTheft.
7 BEST WAYS TO SAVE MONEY ON YOUR ELECTRICITY BILL
Kurt's key takeaways
Alright, so here's the deal with online dating – it can be a rollercoaster of excitement and uncertainty. On the one hand, you might find real connections and love, but on the other hand, you need to watch out for those sneaky scammers and weirdos. Just take a look at Preston's story; it's a wake-up call to be super cautious while navigating the online dating world. Don't rush into giving out your phone number like it's a freebie; it's like opening Pandora's box of scams, from texts to SIM card swapping tricks. To keep yourself safe, don't spill your real digits so easily – try using a second phone number like Google Voice instead. Stick to dating sites with solid security measures to fend off fakes and scammers. And if you smell something fishy, report those scammers pronto.
Have you heard of anyone being scammed while online dating? What steps are you or your loved ones taking to safely meet new people online? Let me know in the comments below.
CLICK HERE TO GET THE FOX NEWS APP
Have you heard of anyone being scammed while online dating? What steps are you or your loved ones taking to safely meet new people online? Let us know by writing us at Cyberguy.com/Contact.
For more of my tech tips & security alerts, subscribe to my free CyberGuy Report Newsletter by heading to Cyberguy.com/Newsletter. 
Copyright 2023 CyberGuy.com. All rights reserved.