Road infrastructure in India is developing. We now have several world-class expressways and highways connecting all parts of the country. With the number of vehicles increasing on the road, we have also seen a rise in the number of accidents. In many of our previous articles, we have mentioned several factors that make driving on Indian roads a challenge. Here, we have a new report from the Ministry of Road Transport and Highways that shows the types of accidents that caused fatalities on India's roads in the year 2022.
The Ministry has released a a report on road safety and accidents in India that shows the types of accidents that caused the most fatalities on our roads. According to the report, almost 19.5 percent of the people lost their lives in crashes where the vehicle was hit from the back. Around 18.1 percent of people lost their lives in hit-and-run cases. 15.7 percent lost their lives in head-on collisions. Other than this, 3.6 percent of people were killed in collisions with a parked vehicle, 12.1 percent of people died after their vehicle was hit from the side. 5.9 percent died in accidents where the vehicle ran off the road, and about 4.3 percent died in accidents where they crashed into fixed objects, such as medians, milestones, or even boards placed on the road.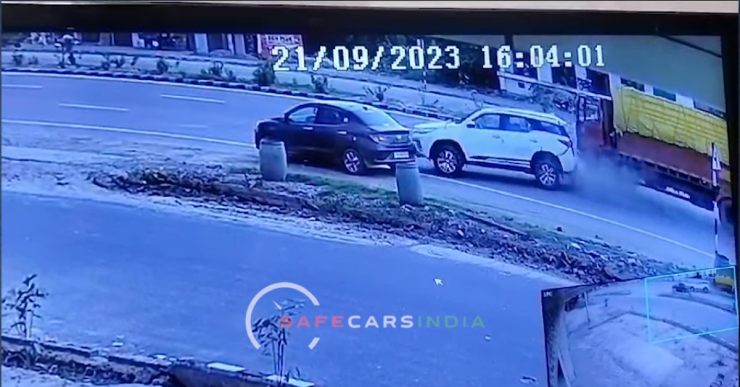 5.8 percent of the people died in accidents where the car overturned after a crash. Apart from all these reasons mentioned above, about 15 percent of the people died in road accidents due to various other reasons. This may include wrong-side driving, jaywalkers, cattle or stray animals on the road, and also the bad condition of the road. The numbers mentioned above have been released by MoRTH online.
Another report that surfaced online last week revealed that the number of people killed in accidents reached an all-time high in 2022. According to the data, 1.68 lakh people died in road accidents, which roughly translates to around 462 deaths every day. The ministry has not yet revealed the data to the public, but they stated that the increase in the number of road accidents and fatalities is a concern, and India aims to reduce the number of deaths by half by 2030.
According to the data, India saw a 9 percent increase in fatalities compared to 2021. This is actually 11.5 percent more than the deaths in 2019 before the pandemic. A source told The Times of India, "Losing one life every three minutes is a major concern. In recent years, we have built or expanded wider roads and have more high-speed vehicles. However, such a high number of fatalities is unacceptable."
It is quite evident that Indians are not the best when it comes to driving. We lack proper driving etiquette, and that often leads to accidents and road rage incidents. In many parts of the country, people skipping traffic signals is very common. This is slowly improving as cops have started installing cameras in many parts of the city. Lane discipline is not something that many of us follow. People often change lanes without proper indication, and this can lead to accidents as the person coming from the rear doesn't have enough time to slow down or respond. Many two-wheeler riders refuse to wear helmets and even ride with a passenger in the cities. In all these cases, they are not only risking their own lives but also the lives of other road users.