This content contains affiliate links. When you buy through these links, we may earn an affiliate commission.
The weather is turning colder, trees are losing their leaves, and frost is on windshields in the morning. Winter is fast approaching. It's important to put a few winter survival plans in place as we lose more sunlight every day and have to spend more time indoors. Taking time to prepare for the possible sad (both the feeling and the seasonal affective disorder) is just good sense. Plan little things to look forward to, things to make life happier during the darker days. For me, it's painting my nails, making evening tea, and growing my stack of to-be-read hockey smut. There's nothing cozier than lighting a candle, getting together every throw blanket I own, and getting deep into the couch. Ideally, my dog would be next to me, but he's not much of a snuggler. Which is another reason why I need to heat up with spicy sports stories. 
The long, cold winter days can be instantly turned around with a steamy hockey romance. Nothing turns up the heat faster than reading smut on ice: tensions rising, violence looming, and sexy, sexy men ready to take their gloves off (and much more) at the slightest provocation. In this roundup, I've found ten of the best hockey smut titles to add to your stack.
Wicked Games by Maureen Smith
College recruiter Nadia Warner has a strict no-dating jocks policy. When her sports reporter brother brings her along to an ice rink for the Denver Rebels practice, she doesn't mean to lock eyes with superstar and bad boy Reid Holden. She's not interested, no matter how hot, rich, or famous he is. Reid notoriously does not talk to the press, but after seeing Nadia, he'd be willing to exchange an interview for an introduction.
Varsity Property by Jamila Jasper
This is a dark romance so hot it'll melt the ice from right under your skates. Dustin Rathbone, a campus hockey player, has been after Raven Rose for over a year, and he always gets what he wants. Now that he has her, he doesn't want to let her go, literally and figuratively. The thing is, he's not the sharpest blade on the ice. Raven, on the other hand, is at the top of her class, a straight-A student who was in the wrong place at the wrong time. Or the right place at the right time, depending on who you ask. Raven signs a contract with Dustin to give him what he wants in exchange for what she needs.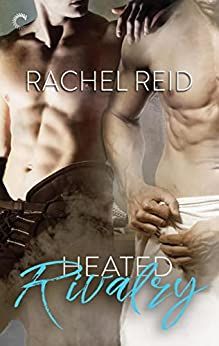 Heated Rivalry by Rachel Reid
Team captains Shane Hollander and Ilya Rozanov have made their careers on their rivalry. They've been competitors since they were drafted first and second, openly hate each other, and every time their teams play, and the skates come off, they can't keep their hands off each other. Ilya wants more than clandestine hookups, so he knows that's his sign to walk away from Shane to save his career. As their attraction for each other gets hotter and their meetups more frequent, it gets harder to keep their relationship a secret. Both their careers and lives could be ruined if the truth is revealed.
Pucking Around by Emily Rath
Two months ago, Rachel Price had the perfect one-night stand: no names, only pleasure. Of course, as she starts her new physical therapy fellowship with the Jacksonville Rays, Mr. Perfect is on the team. And he doesn't even remember her! Plus, his best friend and the team's equipment manager won't get off her back, the goalie is unsuccessfully hiding an injury from her, and Rachel thinks this may be the longest 10 months of her life. Super spicy and unputdownable, this why-choose romance needs to go on your winter reading list.
Offside Hearts by Nikki Lawson
Hockey pro-Noah Blake can have whoever he wants, so a week before the season starts, he hooks up with a gorgeous woman in an elevator. The next week, he realizes that his hook-up is with Margo, his team's new social media manager. Oops. Margo wants to ignore their mistake and pretend it never happened because her new job means the world to her. But Noah won't stop doing thoughtful things for her. Or stop being so dang attractive. Or stop skating through her mind all day, every day. Maybe he's right. Maybe they should give their relationship a shot.
Calling the Shots by Kelly Farmer
Regan Lane, a retired hockey star, landed her dream job as head coach of the Boston Ice. She didn't get to be the best player on the ice or the job as head coach by being timid. So, she vows that her team will win the championship. Tierney McGovern, head coach of the rival New York Lady Libertys, knows that Regan won't deliver because she doesn't keep her promises. At least, she didn't after the unforgettable week they spent together a lifetime ago. Every time their teams meet on the ice, the rivalry between the coaches heats up, along with attraction and feelings and sexual tension.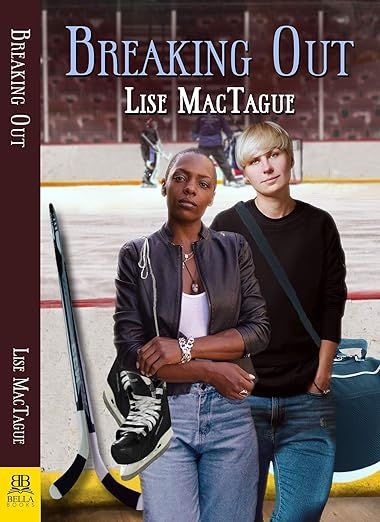 Breaking Out by Lise MacTague
KJ Stennes takes her recreational hockey league very seriously and is determined to win the whole thing this year. When her defense partner gets pregnant and can no longer play, new-to-town rookie Adrienne Pierce takes her spot even though she doesn't get along with KJ. While she has a lot of promise, she also has a lot on her plate, like getting settled in a new town with her son. But soon, the rough start turns to smooth skating, and Adrienne has to decide if she and her family are ready for a new person in their lives before all their boxes are even unpacked.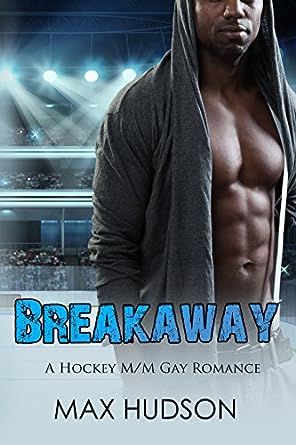 Breakaway by Max Hudson
Carter Haynes is the best hockey player Coronado State University has ever seen. Hockey is Carter's life until he meets Mark Olsen. The two fall hard for each other, fast. But Carter is not out to his team and doesn't want to ruin his chance at a future professional career. On the other hand, he doesn't want Mark to think that he's a hockey-obsessed jock. He needs to choose what to do soon, before his double life leads to heartbreak, on and off the ice.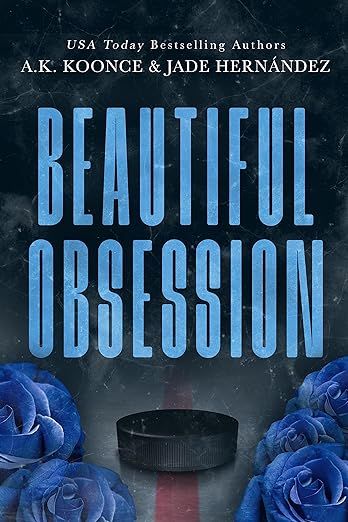 Beautiful Obsession by A.K. Koonce & Jade Hernández
This is another dark romance not for the faint of heart. Rowan Stone was kicked off the hockey team within the first few minutes of the very first game for being too violent. He was being too violent for Atlas, the quiet, curvy girl that no one noticed. Rowan noticed. Rowan's been watching her for a while. She believes it is a coincidence that he's been showing up just when she needs him, like when she almost got mugged. When he shows up in her closet with blood on his hands, she finally starts to believe they weren't chance meetings. Touch Atlas and die.
Until I Get You by Claire Contreras
College sports romance turns dark and suspenseful in Until I Get You. Lachlan is a star on his college team, destined for the big time. He's a hot shot, the envy of other players, and the crush of every girl on campus — except for Lyla James Marichal, who wants nothing to do with him. So, of course, he becomes obsessed with making her his. Finally, he got her, had the championship in his sights, and was going into the draft. Then she disappeared. Up and left him. It's been three years of relentless searching, but he's found her. And he's going to ruin her life just like she ruined his.
---
If you're looking for more hockey romance content, check out everything Book Rioter Trisha Brown learned from hockey romance and 13 of the best hockey romances.