Volkswagen has announced its plan to replace the current-generation Tiguan AllSpace with an all-new SUV named the Tayron in all the markets where the Tiguan AllSpace is currently available. The Tiguan AllSpace, which is a seven-seater version of the Tiguan SUV, will be phased out and succeeded by the new Volkswagen Tayron. However, in the USA, the Tayron will be sold under the 'Tiguan' name.
While Volkswagen already offers an SUV called the Tayron in China, the new Tiguan AllSpace replacement with the same name will be a distinct model. It is expected to make its way to India as the Volkswagen Tayron, arriving as a CKD (Completely Knocked Down) product. The Tayron will share its MQB Evo platform with the next-generation Skoda Kodiaq, which is also slated for an Indian launch.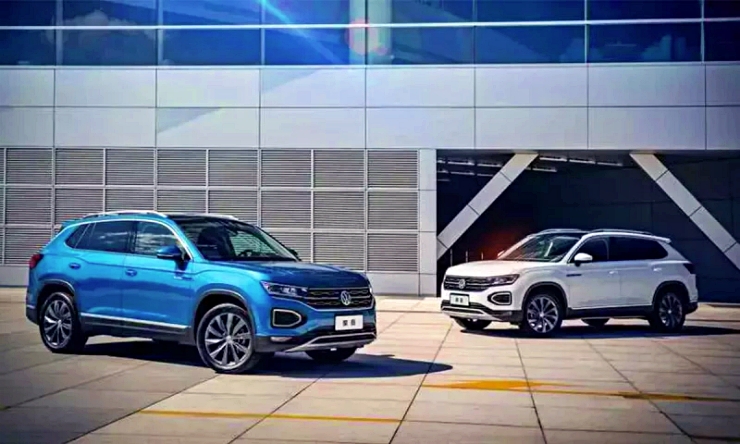 In contrast to the all-new Volkswagen Tiguan, which has been unveiled globally, the new Tayron will feature a unique exterior design. The Tiguan AllSpace, in contrast, has maintained a longer, similar three-row styling akin to the Tiguan. Additionally, there will be a five-seater version of the Tayron, which will be introduced as an SUV coupe. However, it's unlikely that this model will be available in India. Nevertheless, it's anticipated that both the three-row Tayron and the two-row Tayron SUV-coupe will share many of their interior layouts and features with the all-new Tiguan.
Will come with 2.0-litre turbo-petrol
The all-new Volkswagen Tayron will offer two engine options: a 2.0-litre turbocharged petrol engine and a 2.0-litre diesel engine. Both powertrains will incorporate 48V mild-hybrid technology and be paired with a 7-speed dual-clutch automatic transmission. For the Indian market, Volkswagen will exclusively offer the petrol powertrain, aligning with the brand's petrol-only strategy for the future. While the Tayron will be available with both front-wheel drive and all-wheel drive configurations, only the latter will be offered in India.
On a global scale, the Volkswagen Tayron will also introduce two additional petrol plug-in hybrid powertrains, available in two states of tune: 204 bhp and 272 bhp. Both options will feature an electric-only range of 100 km thanks to a 19.7 kWh battery. Volkswagen has recently hinted at the possibility of launching hybrid products in India, so there's potential for one of these plug-in hybrid powertrains to debut in the Indian market as well.
The all-new Volkswagen Tayron is anticipated to arrive in India in early 2025 as a three-row petrol-only SUV, following the CKD route, in contrast to the Tiguan AllSpace, which was introduced as a CBU (Completely Built Unit).