iPhones have a reputation for being user-friendly, yet a recent email from Sandra in New Jersey shines a light on some hurdles she's experiencing with the double-squeeze action on an iPhone. The double-squeeze action is a feature that lets you quickly activate Siri, the voice assistant on your iPhone, by squeezing the sides of your device. A solution opens up a world to some amazing voice command tricks for better control of your iPhone.
"Hello Cyberguy, I have an issue with Apple over their squeeze to confirm for purchase, etc. Many people do not have the ability to do the double-squeeze. Their hands are not capable for many reasons. I'm sure the elderly come to mind immediately, but it's also ones who suffer from carpel tunnel, arthritis and many others.
It's personal to me as my daughter was at dinner with clients after an all-day business conference and choked without being aware on a piece of steak. Her heart stopped for over six minutes. The medics refused to give up, and she is now mind and body strong but having to fight to walk again and has lost much of the use of her hands.
Gripping to confirm on the iPhone is one of the things she cannot do. She's extremely literate and intuitive with her workmates and would work well with someone.
CLICK TO GET KURT'S FREE CYBERGUY NEWSLETTER WITH SECURITY ALERTS, QUICK TIPS, TECH REVIEWS, AND EASY HOW-TO'S TO MAKE YOU SMARTER
Any suggestions you have would be greatly appreciated." 
— Sandra, Glen Ridge, New Jersey
This sparked a deeper dive into how an iPhone can be tailored for individuals with different levels of hand mobility. It's not just about what the device can do out of the box but how it can be adjusted to meet individual needs.
HOW TO PROTECT AN IPHONE FROM MALWARE
Unleashing the potential of AssistiveTouch
AssistiveTouch allows you to use your iPhone if you have difficulty touching the screen or if you require an adaptive accessory. It's like having a virtual buddy to hit those hard-to-reach buttons. It manifests as a floating button on the screen, ready to perform various actions without pressing any physical buttons.
How to activate AssistiveTouch
Go to Settings
Then scroll down to Accessibility and tap it
Scroll down and click Touch
Finally, tap on AssistiveTouch to switch it on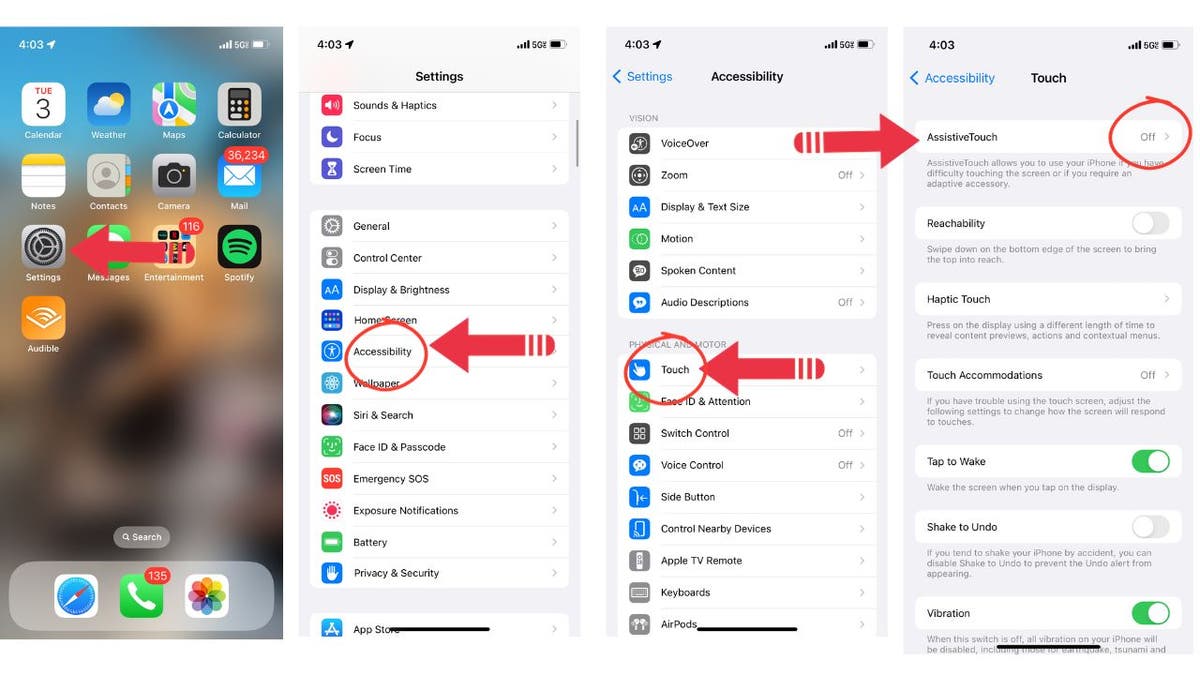 The floating button makes its appearance, ready to assist with various gestures and actions. And for those seeking a deeper dive, a free session with Apple support is just a click away.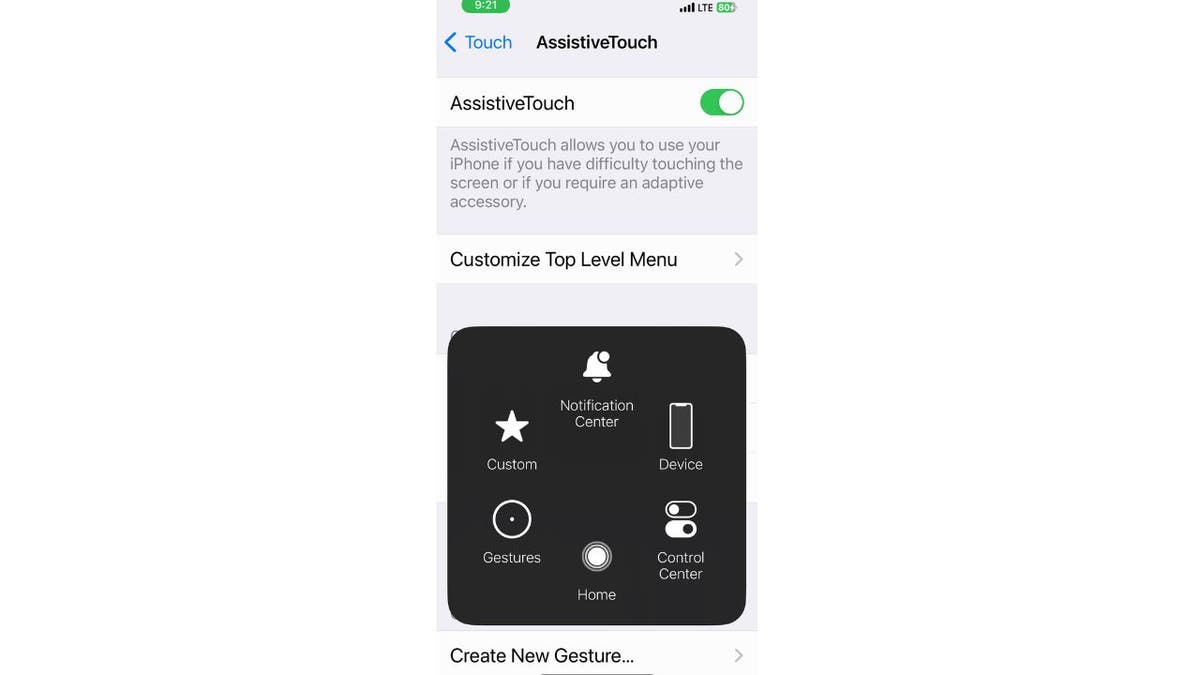 GET MORE OF MY TECH TIPS & EASY VIDEO TUTORIALS WITH THE FREE CYBERGUY NEWSLETTER – CLICK HERE
Voice control: A verbal command center
Voice Control takes the phrase "talk to the hand" to a whole new level, allowing verbal commands to dictate the actions on the iPhone. With Voice Control, you can use your voice to do things on iPhone, even when you are on calls or when you're not connected to the internet.
How to set voice control
Open up the Settings app and tap on Accessibility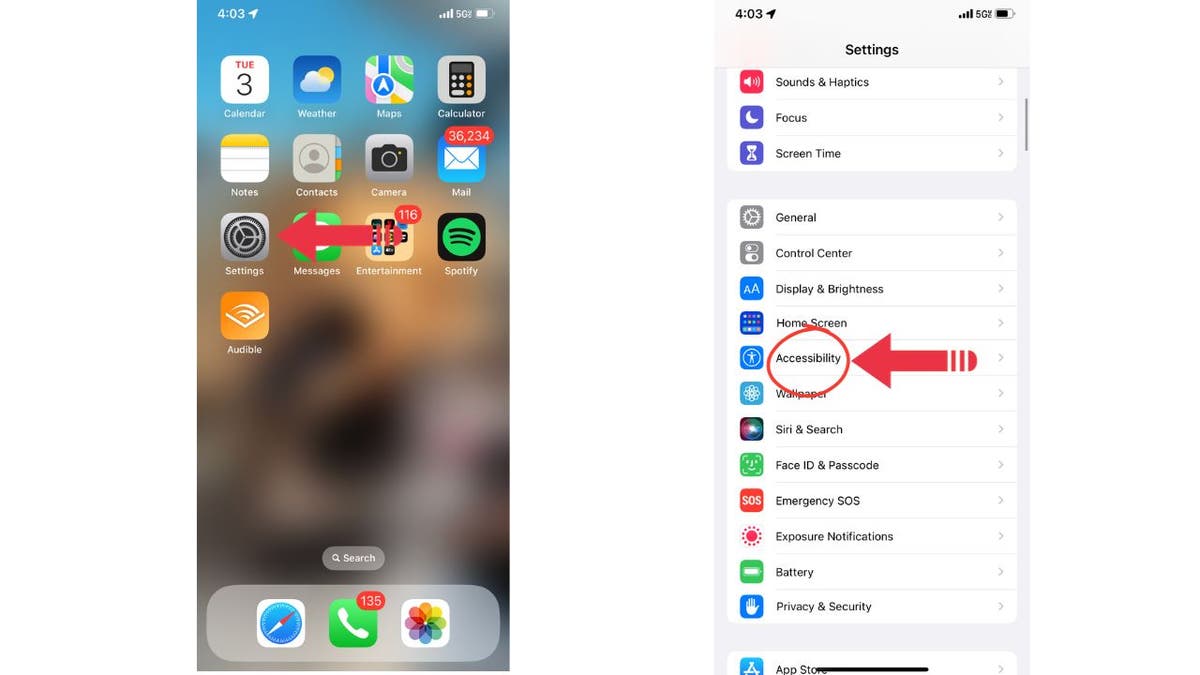 Next, select Voice Control and tap on Set Up Voice Control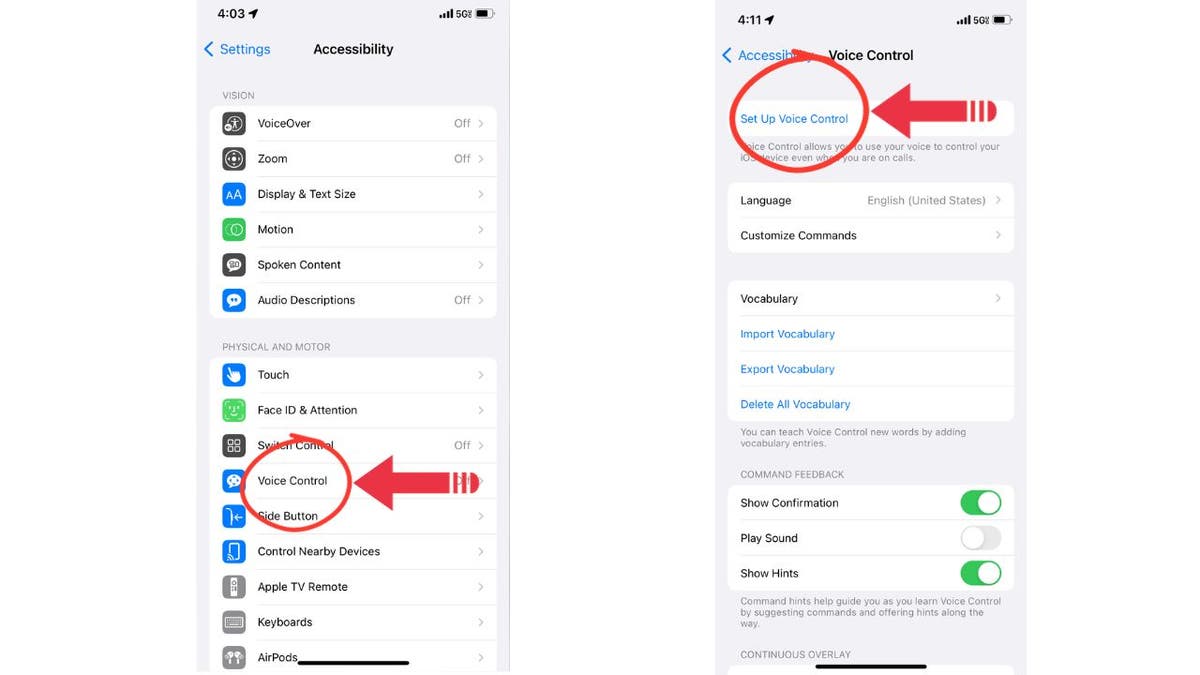 Follow the instructions to set up Voice Control that'll best meet your needs. Now, with a simple verbal command, navigating through the phone becomes a breeze. And if the road gets rocky, Apple Support is there to schedule a free guiding session with Apple support.
10 ESSENTIAL HOME SAFETY TIPS TO KEEP YOUR LOVED ONES SAFE
Switch control: A new way to navigate
Switch Control is an accessibility feature that allows users with limited mobility to interact with their iPhone by using one or more switches. These switches can be external adaptive buttons, head movements, or voiced or voiceless sounds.
With Switch Control, you can navigate a cursor around the iPhone screen and perform various actions, such as tapping, zooming in, zooming out and more.
To learn more about how to activate this on your phone, visit Apple's support page. There are some complexities with this, so feel free to schedule a free session with Apple support here to guide you through the steps.
5 TECH SHORTCUTS THAT ARE SURE TO MAKE YOUR LIFE EASIER
Kurt's key takeaways
In light of the challenges faced by individuals like the daughter of a concerned parent who reached out to us via email, it's evident that the squeeze to confirm functionality on iPhones could be a hurdle. However, features like AssistiveTouch, Voice Control and Switch Control prove that the path to a more accessible iPhone is well within reach.
Have you or someone you know tinkered with these settings before? How has it changed the iPhone interaction experience for you? Let us know by writing us at Cyberguy.com/Contact.
For more of my tech tips & security alerts, subscribe to my free CyberGuy Report Newsletter by heading to Cyberguy.com/Newsletter.
CLICK HERE TO GET THE FOX NEWS APP
Answers to the most asked CyberGuy questions:
Copyright 2023 CyberGuy.com. All rights reserved.