This content contains affiliate links. When you buy through these links, we may earn an affiliate commission.
Can you handle the truth? The National Book Award for Nonfiction longlist brought several of the year's best nonfiction books into the spotlight. But they are a mere sprinkle on the nonfiction cupcake! There are thousands upon thousands of amazing nonfiction books published every year. And it's impossible for every one of them to be brought to the attention of every reader. So that's why we're going to revisit some of them in this post about 10 great 2023 nonfiction books you (maybe) missed!
In this list, you'll find incredible true stories, including a wonderful memoir about nature and life from a birder, a true crime investigation that focuses on the young victims and the injustices of American adoption policies, an author's wild story of marriage and his wife's affair, the search for life in the stars; a history of emo music, and more!
And if you like nonfiction recommendations, I also highly suggest you pick up any of the NBA longlisted titles, including A Man of Two Faces: A Memoir, A History, A Memorial by Viet Thanh Nguyen, When Crack Was King: A People's History of a Misunderstood Era by Donovan X. Ramsey, Liliana's Invincible Summer: A Sister's Search for Justice by Cristina Rivera Garza, and Fire Weather: A True Story from a Hotter World by John Vaillant.
We Were Once a Family: A Story of Love, Death, and Child Removal in America by Roxanna Asgarian
This was the book I was most surprised not to see on the NBA longlist for nonfiction. Yes, it's a really hard read since it's the story of the murder of six children by their adoptive parent. But it's a really important read, one that exposes the hypocrisy, greed, and racism of the American adoption process. These children should never have been separated from their parents to begin with, and Asgarian does an amazing, sensitive job discussing the victims and explaining why the system needs to change.
Better Living Through Birding: Notes from a Black Man in the Natural World by Christian Cooper
Cooper writes about birdwatching and nature in such an engaging, inspiring way it will make you want to want to run outside. Even if you've never had an interest in birds, you'll love this book. And more than just a birder (and a viral internet moment), Cooper discusses his life as a gay Black man in America, his time working for Marvel, his young life, and more.
The Possibility of Life: Science, Imagination, and Our Quest for Kinship in the Cosmos by Jaime Green
Science journalist and Best American Science and Nature Writing series editor Jaime Green examines our interest in finding life beyond our planet and weaves it in with our fascination with outer space in fiction. Learn how the ideas of science fiction writers have inspired scientists and what our yearning to find life off-planet says about humans here on Earth.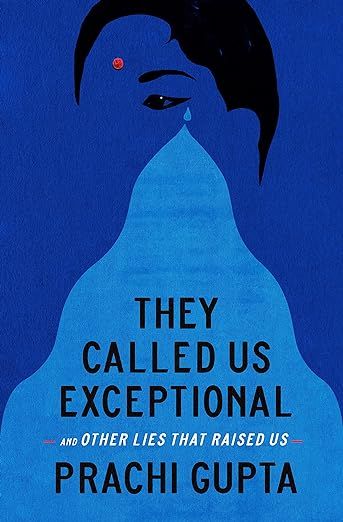 They Called Us Exceptional: And Other Lies That Raised Us by Prachi Gupta
Through a memoir about her middle-class Indian American family in Pennsylvania, Gupta dissects the idea of the American Dream. She talks about the harmful stereotypes and pressure put on Asian Americans. And how constructing and maintaining the perfect public appearance hid personal tragedies and problems that were harmful to her and her relationship with her family.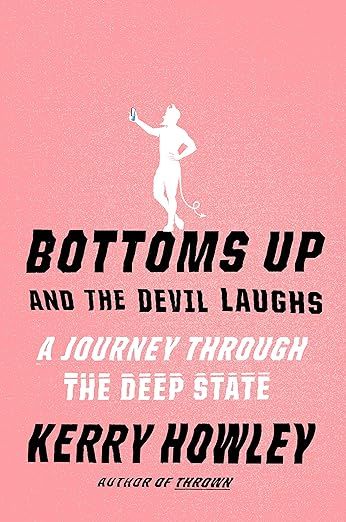 Bottoms Up and the Devil Laughs: A Journey Through the Deep State by Kerry Howley
From the author of Thrown comes this fascinating true story about intelligence specialist Reality Winner. Winner thought she was doing the right thing when she shared classified documents about a Russian election attack. But instead, she wound up sentenced to five years in prison. It's a wild tale of our current world of information, the internet, celebrity, conspiracy theories, and accountability.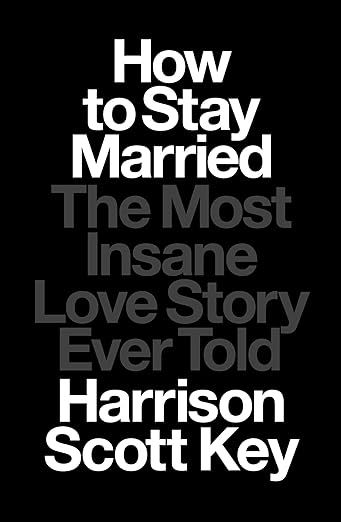 How to Stay Married: The Most Insane Love Story Ever Told by Harrison Scott Key
This is not the story you think it is unless you read the description, and then you'll understand that this is a memoir about marriage, infidelity, and forgiveness. Thurber Prize for American Humor winner Key explains how his wife of many years dropped a bombshell on him: she was in love with another man. But instead of dissolving their union, this is the story of a couple who pried their relationship wide open and examined every little piece to get it working again.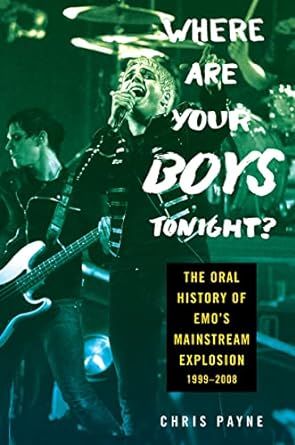 Where Are Your Boys Tonight?: The Oral History of Emo's Mainstream Explosion 1999-2008 by Chris Payne
Get ready to dust off your music nostalgia with this fun roundup of stories about some of the biggest bands of the emo explosion, brought to us in part by the ascension of Myspace in the early 21st century. This features interviews with bands such as Panic! At the Disco, My Chemical Romance, Dashboard Confessional, Fall Out Boy, Paramore, and more.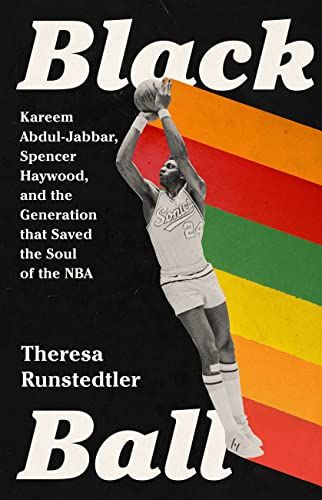 Black Ball: Kareem Abdul-Jabbar, Spencer Haywood, and the Generation that Saved the Soul of the NBA by Theresa Runstedtler
It's my opinion that everyone should read about Kareem Abdul-Jabbar at some point. He's one of the most fascinating people on the planet. And in this excellent book, Runstedtler discusses how he and other members of his generation of Black basketball players were subject to racist hatred during their time. But it was his generation that actually saved the NBA and made it what it is today.
Congratulations, The Best Is Over!: Essays by R. Eric Thomas 
Like his last book, Here for It, in this new collection of essays, Thomas combines the hilarious with the heartfelt. He discusses how his move back to his hometown changed his life and what he thought he knew about himself, being incorrectly identified at his high school reunion, a fraught trip to the emergency room, the pesky frogs in his backyard, and more. Like Samantha Irby (whose 2023 book Quietly Hostile is also excellent), Thomas knows how to find the funny in even the most serious situations.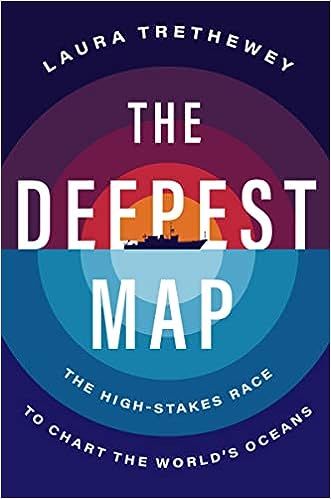 The Deepest Map: The High-Stakes Race to Chart the World's Oceans by Laura Trethewey
And I couldn't have a list of great 2023 nonfiction without at least one book about my new favorite subject: our oceans. Ocean journalist Trethewey gives an eye-opening account of just how little we know about the world's oceans—and how that ignorance is accelerating their demise. Our survival is dependent upon these bodies of water, yet less than 25% of the ocean floor has been explored due to geopolitics, lack of funding, lack of equipment, and lack of interest. It's a frightening, fascinating, and important read. (Be sure to also pick up The Underworld: Journeys to the Depths of the Ocean by Susan Casey.)
For more great nonfiction reads, check out 8 Amazing New Nonfiction Books to Read in September 2023, Sea It to Believe It: 10 Great Books About Oceans and Ocean Life, and sign up for True Story, our nonfiction newsletter!