This content contains affiliate links. When you buy through these links, we may earn an affiliate commission.
Trouble in paradise? When it comes to love, there are bound to be bumps along the way. And it's normal, you know! A smooth-sailing relationship is unheard of — each and every day, you have to work to make a relationship keep going strong. And sometimes it's a lot of work. But it's worth it in the end. In these romance novels, these relationships are suffering a detour of sorts, a crisis, and you'll get to experience alongside the characters how they resolve it and get back to their happily ever after. Read on for 10 heart-wrenching relationship-in-crisis romance novels!
Personally, relationship-in-crisis romance novels are heart-wrenching. Because somehow, in some way, this perfect relationship showcased in the story got to a point where the two characters might not want to be in it any longer. Sometimes misunderstandings or the good old miscommunication trope are at play, but one thing is for sure: the relationship they currently have is broken.
Why is it heart-wrenching, though? It becomes heart-wrenching when you are witness to the perfection the two of them are when they are together. When how much they love one another is easy to see on the pages of the book. But along the way, they faced issues that put a roadblock in their way to the happily ever after, and now they have the task of finding out if it's possible to get back to what they once were.
The good thing is that these are all romance novels. And romance novels will always have happily ever afters. Even though these relationships are currently broken, you know that by the end of the book, these characters will find their way back to each other, and the love will be greater than before.
King of Greed by Ana Huang
Huang is known to deliver epic groveling scenes. King of Greed, her latest release in the Kings of Sin series, is all about that and more.
Alessandra is tired of feeling second-best when it comes to her husband, Dominic. He's always working late, always obsessing over building his empire. Meanwhile, every night, she is waiting for him to come home. When Dominic misses their anniversary dinner, Alessandra decides that she has had enough. She'll put herself first for once, even if it means leaving the love of her life behind.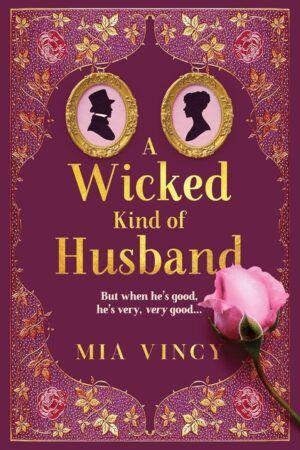 A Wicked Kind of Husband by Mia Vincy
If what you're looking for is an angsty, emotional, and heart-wrenching historical romance, look no further — A Wicked Kind of Husband is for you.
The story follows Cassandra DeWitt, who has only seen her husband once in their marriage, and that was on their wedding day two years ago. Committed to reforming her sister and introducing her to society, Cassandra travels to London, where her estranged husband resides. He will never realize she has come…until they find themselves sharing a house with each other for the first time.
Our Final Love Song by N.S. Perkins
Set in a cozy summer camp, Our Final Love Song tells the story of a couple who have been going through a bumpy patch in their relationship. Before they arrive at camp, Emma tells Jamie that she isn't happy anymore and that maybe the only thing left to do is to break up. Scared that he will lose the only woman he has ever loved, Jamie is ready to make Emma see that they're meant to be.
With a fantastic set of characters and a time-travel aspect to it, Our Final Love Song is the perfect book to read during this season.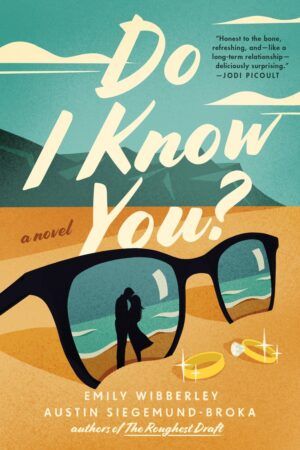 Do I Know You? by Emily Wibberley and Austin Siegemund-Broka
Emily Wibberley and Austin Siegemund-Broka effortlessly deliver a fantastic relationship-in-crisis romance novel about a married couple who is celebrating their fifth wedding anniversary. But instead of being happy that they're going to a five-star resort to celebrate their union, there's friction in the air, which makes it feel like a divorce might be in the future for the couple.
When a guest mistakenly introduces them, thinking they're strangers, Eliza and Graham go along with the ruse. Maybe getting to know each other as strangers once again might be the answer to all their problems.
Maybe Next Time by Christina C. Jones
Christina C. Jones just knows how to pack a punch and an emotional story in less than 100 pages. You best believe that Maybe Next Time is going to be one of your all-time favorite reads after you finish reading it!
After seven years of marriage, Denver and Kensa are not doing well. Feeling like there is no solution to their marital problems, Kensa delivers divorce papers to him. She never expected her husband to sweep her off to a private island to seduce her all over again.
CW: kidnapping, threatening with a weapon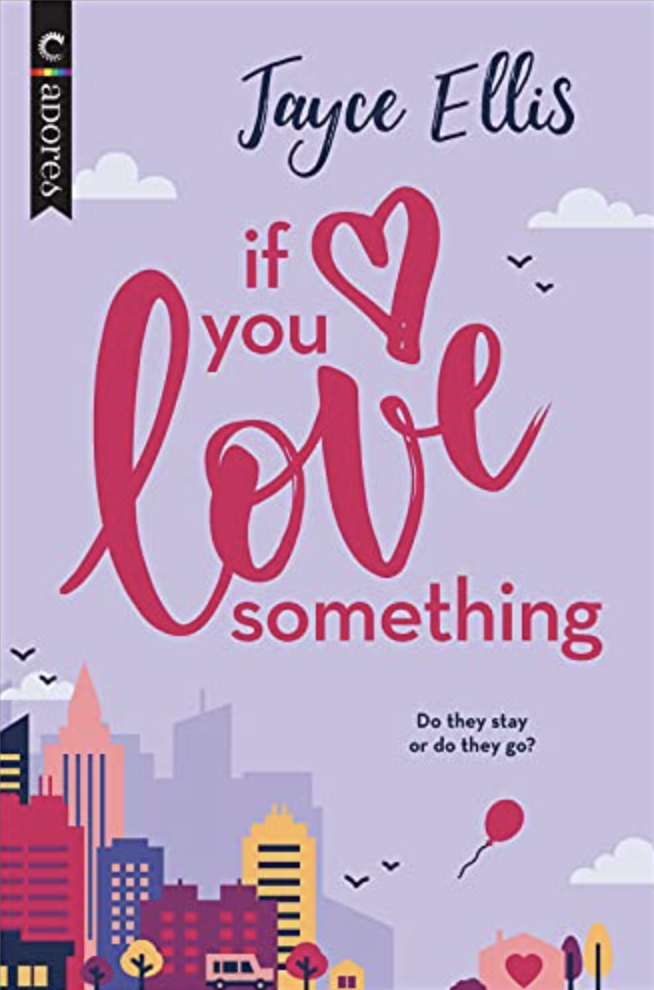 If You Love Something by Jayce Ellis
If You Love Something centers around DeShawn, a celebrity chef who seems to have it all until his grandmother summons him to tell him she's not continuing her cancer treatment and that she's leaving part of her assets to DeShawn's ex-husband, Malik. What she doesn't know is that the divorce never really went through, so DeShawn and Malik are still married. Since they were separated but still married, this is technically a marriage-in-crisis romance.
When DeShawn's uncle starts to make plays against his inheritance, he decides to pretend that they're reigniting their marriage in order to not let his uncle win.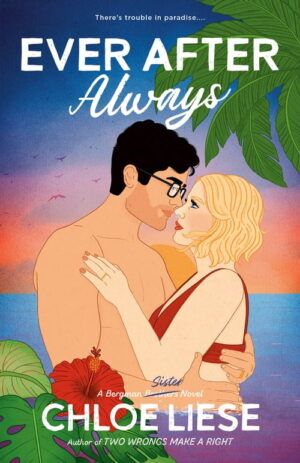 Ever After Always by Chloe Liese
Chloe Liese's Bergman Brothers series is an all-time great. With a heartwarming family and swoony romance stories, this series will go down as one of the best romance series of all time.
Ever After Always follows Aiden and Freya, a married couple who are going on an island getaway in order to celebrate her parents' anniversary. But while celebrations about love are happening around them, Aiden and Freya's marriage is slowly sizzling out — unless they do something about it.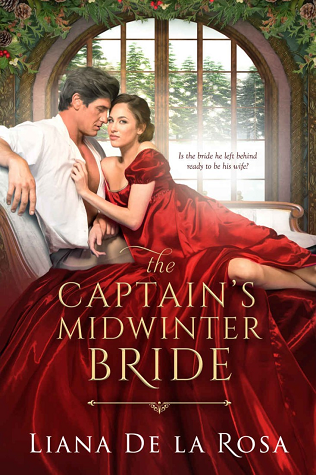 The Captain's Midwinter Bride by Liana De la Rosa
Paired with the marriage of convenience trope, Liana De la Rosa dazzles us with a fun and romantic holiday story about a marriage in the midst of their daughter's wedding planning. This is one of the best relationship-in-crisis romance novels!
Years ago, Captain Phillip Dalton lived at sea, working to provide for his family. This caused a rift in his marriage with his wife Annalise because he was barely there when she needed him the most. Now retired, Phillip has returned to a home where he doesn't feel much at home…And he's tasked to plan his daughter's Christmas wedding alongside the bride he left behind.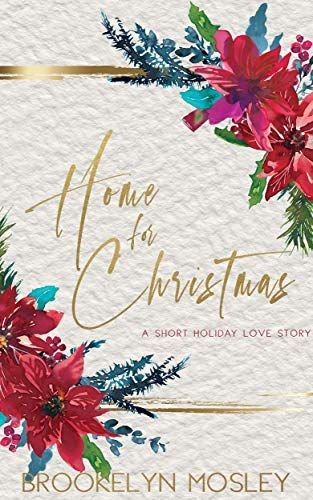 Home for Christmas by Brookelyn Mosley
This Christmas, Santa has a surprise gift for both Jaleel and Eva.
Home for Christmas follows Jaleen and Eva, who are currently separated. Even though Eva has delivered divorce papers, her heart isn't ready for the ink to dry. And this Christmas, their son has asked for one thing and one thing only: for his parents to be under the same roof. So, Jaleel is coming home for Christmas with a plan to make Eva see they're better together than apart.
What We Broke by Marley Valentine
What We Broke is a story that will take your heart, crush it, and then put it back together.
It tells the story of Jesse and Leo, who, once upon a time, had the perfect marriage. Until the unthinkable happens. Now, their relationship is broken and bruised. It'll take more than just a conversation to repair what came down and to get to that happily ever after.
---
Now, if you want happy, romantic books, we got you, my friend. Sometimes, the angst and the pain are too much for your heart, I get it! So, worry not; I can assure you there is something out there for you. From opposites attract to action-packed romance novels, the list is wide and long, filled with all types of romance books. Get reading and find that perfect book for you!