This content contains affiliate links. When you buy through these links, we may earn an affiliate commission.
I've always been a homebody — now more than ever — yet I've long enjoyed travel narratives. When I was in my 20s, I devoured all the Bill Bryson books, delighting in their mix of humor and their moderate levels of adventure. I revered On the Road, daydreaming about freedom and cross-country travel. I LOVED the work of Jon Krakauer, which featured outdoorsmen who seemed far braver than I. As a shy introvert with generalized anxiety disorder, there was nothing I wanted more than to be brave. To not let my fears hold me back.
But that was an impossible dream, and so I read about folks who embodied the person I could never be.
There was just one problem. Aside from the occasional white woman with the time and money to abandon her life for huge swaths of time (a different kind of wish fulfillment), all of the travel books I read seemed to be written by white dudes.
Where were the travel memoirs from all the anxious young women who had no money and couldn't leave their jobs for longer than a day or two?
(I mean, I guess those women weren't really traveling. But still.)
The other month, I read Blythe Roberson's America the Beautiful?, a travel memoir that follows the author's cross-country road trip to America's national parks, and that purports to discover why the genre seems monopolized by "white men who have no problems, who only decide to go to the desert to see what having problems feels like." Roberson's book read like Bill Bryson for women…but better.
Which made me wonder what else was out there that I'd been missing.
America the Beautiful? by Blythe Roberson
We'll get this one out of the way, as it was the book that inspired me to write this post. Not only is Roberson a master of humorous travel writing, but her travel narrative goes far beyond an accounting of her travels. In each chapter of this book, as she makes her way further along on her journey, she tackles a different topic: whether solo travel is too dangerous for women and BIPOC, the ethics of national parks on land that once belonged to Indigenous folks, the way social media has made it impossible to just be in a moment…Despite the light tone, Roberson digs deep, making for a particularly enjoyable and satisfying read.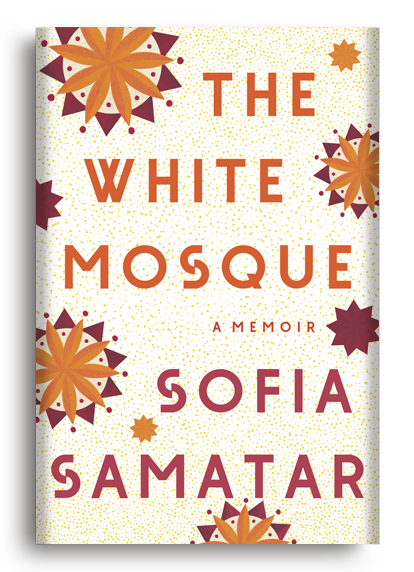 The White Mosque by Sofia Samatar
In gorgeous, lyrical prose, Samatar writes of a tour she took that followed in the footsteps of a group of German-speaking Mennonites who traveled from Russia into Central Asia in the late 19th century, eventually establishing a small Christian village in the midst of a Muslim khanate. In delving into the history of this journey, and those who were involved, Samatar also interrogates the nature of identity and self.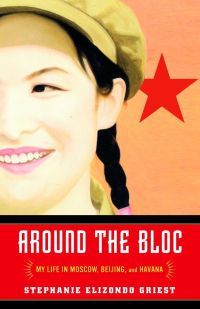 Around the Bloc by Stephanie Elizondo Griest
Griest was desperate to escape her south Texas hometown, so she pursued journalism in the hopes of eventually becoming a foreign correspondent. In service of this, she spent four years traveling everywhere from Moscow to Beijing to Havana and elsewhere in an attempt to bear witness to the effects of Communism. Through her varied experiences (related in humorous prose), Griest finds her preconceived beliefs about the "Evil Empire" shaken to their core.
Wandering in Strange Lands by Morgan Jerkins
I really enjoyed This Will Be My Undoing, so I was excited about this one. In this reported memoir, Jerkins delves into her family's past, recreating her ancestors' journeys during the Great Migration. This journey takes her from Georgia and South Carolina to Louisiana, Oklahoma, and California, and gives her insight not only into her own past, but into the story of an entire people who were displaced and disenfranchised, beaten down by the racism that exists at the heart of an entire country.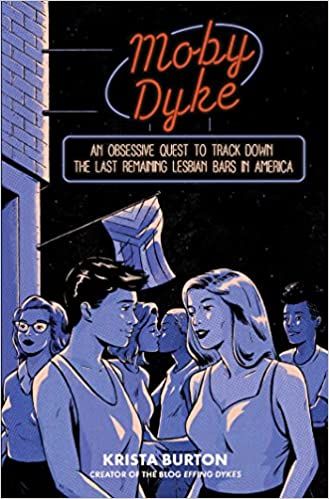 Moby Dyke by Krista Burton
This one is on my TBR for a number of reasons: The title makes me giggle. I love the cover art. And the premise just sounds fun. In Moby Dyke, Burton decides to travel to America's last few lesbian bars in order to figure out why there are so few left. In taking this cross-country journey, she not only explores the disappearance of a certain type of venue, but also the evolution of the experiences of an entire marginalized community.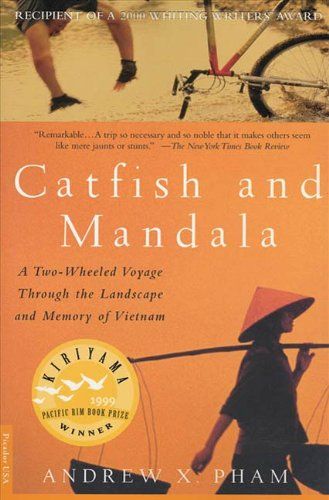 Catfish and Mandala by Andrew X. Pham
I was drawn in by the premise of this book, about a Vietnamese American man who quits his job and sells off all of his possessions after the death of his sister so he can take a year-long solo bike trip from Mexico to South Korea to Japan and beyond. His sardonic tone kept me reading (I'm a sucker for dark, deadpan humor). This travelogue is about — among other things — one man's search for home and cultural identity.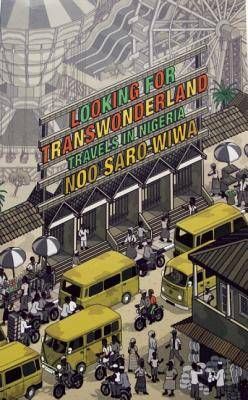 Looking for Transwonderland by Noo Saro-Wiwa
Saro-Wiwa grew up in England, but was forced to visit her father in Nigeria every summer, a trip she dreaded. When her father, an activist, was killed, the visits stopped. Years later, she returned to the country in an attempt to reconnect with and understand the place her father had cared about so much. In her travels, there is still much about Nigeria that she continues to loathe. But she soon finds that there is also a lot to love.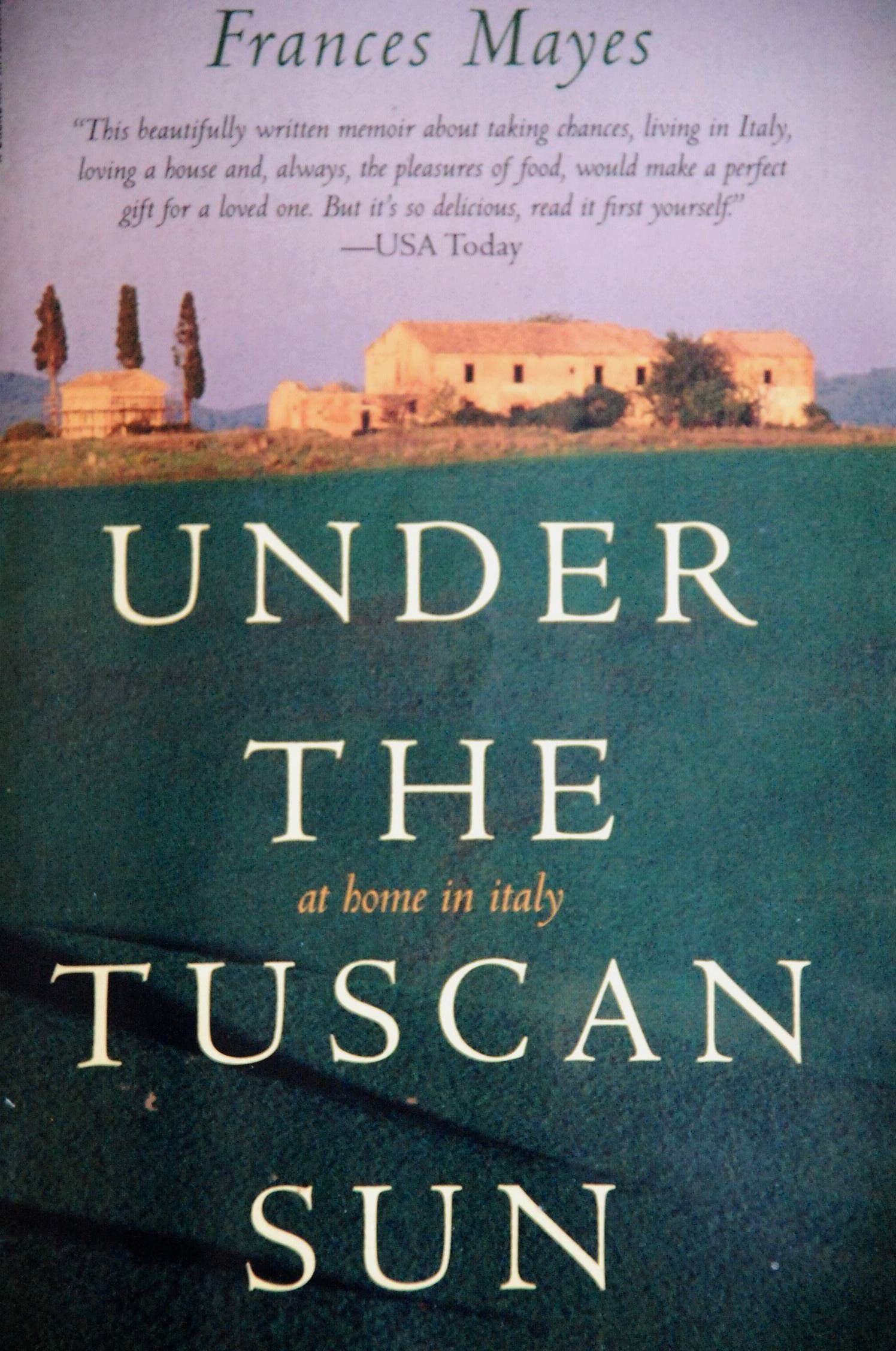 Under the Tuscan Sun by Frances Mayes
Okay. I know I made a jab earlier at white women with the time and money to abandon their lives in order to "find themselves." I was jealous. Besides, it really does seem as if some of the best travel memoirs — notably by women, gender-diverse folks, and BIPOC authors — are much more than just simple travelogues. Rather, they look outside the self in order to tackle larger systemic issues. But I will never not love this classic about a woman who — on a whim — decides to purchase and fix up a house in Tuscany. I mean, who doesn't want to be Diane Lane?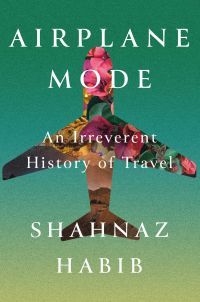 Airplane Mode by Shahnaz Habib (December 5)
This last title (forthcoming from Catapult Press) is part memoir, part reported cultural critique. In this book, Habib tackles her complicated relationship to travel and travel writing as a South Indian woman of color, exploring who gets to travel and who gets to write about it. Basically, it's a response to Roberson's initial question: Why are all the travel memoirs by white dudes? Which makes it the perfect title to round out this list.
If you're still Team Bill Bryson, we got you. Check out our Reading Pathways post on his work. But if you'd like to expand your travel writing even further, we also have posts on the most anticipated travel books of 2023, place-based memoirs, and unconventional books about travel.