This content contains affiliate links. When you buy through these links, we may earn an affiliate commission.
As a fan of The West Wing, Red, White & Royal Blue, the 1995 movie The American President, and also as someone who has lived through these many long years since 2016, I'm fully aware that "politics" is everyone's business. It touches aspects of all of our lives, and it has never been more important to stay informed like you can with these, the best political memoirs.
However, not all of us want to read a doorstopper of a presidential biography. There are a lot of ways to keep informed on the political moment, and just one of those is to read memoirs from all kinds of political leaders. These recent political memoirs introduce their subjects as people first and show how they came to their beliefs, as well as how they came to lead (or rise to the top of another related governmental field).
Not all of these people are (yet) household names, and this is not to say the big books aren't also worth your time — one of my most memorable reading experiences in recent years was listening to the audiobook of A Promised Land with my newborn in 2020. Was it good? I have no idea. Was Barack Obama's voice extremely necessary to my continued sanity in winter 2020? Yes, for sure.
This Is What America Looks Like: My Journey from Refugee to Congresswoman by Ilhan Omar
Ilhan Omar was eight years old when her family fled Somalia. After some time in a refugee camp in Kenya, her family gained refugee status and came to Arlington, Virginia. Her memoir details how, after having missed out on years of schooling, she managed to make connections in her new country and eventually win an election to Congress (with a record-breaking voter turnout) in 2018.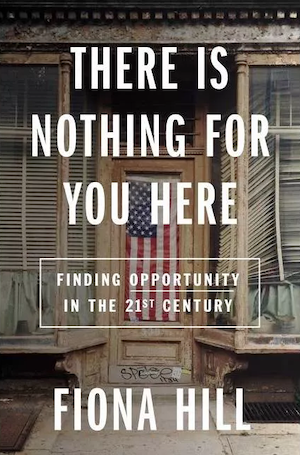 There Is Nothing For You Here: Finding Opportunity in the Twenty-First Century by Fiona Hill
Fiona Hill rose to the public consciousness during the November 2019 hearings on the first impeachment of Donald Trump. Born in a failing former mill town in the United Kingdom, she was told by her father that she had to leave England to seek opportunities elsewhere, saying, "There is nothing for you here." She studied at Harvard and in Moscow and began to see the same populist impulses of her hometown reflected elsewhere. In this book, she offers her perspective on how we can expand opportunity and bring hope back to people who have been forgotten.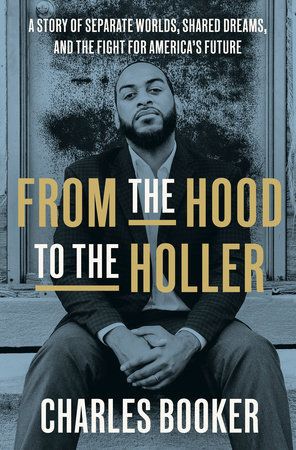 From the Hood to the Holler: A Story of Separate Worlds, Shared Dreams, and the Fight for America's Future by Charles Booker
Kentucky State Representative Charles Booker grew up in one of the poorest neighborhoods in the state he came to represent. In his memoir, he discusses growing up in a family with few material comforts, going to law school, and still needing to do things like ration his insulin and charting his own course as a Democratic candidate in a Republican-controlled political machine. He reflects on his own journey and the journey this country must make for a truly progressive future.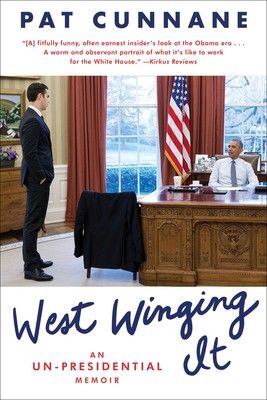 West Winging It: An Unpresidential Memoir by Pat Cunnane
Pat Cunanne shares the journey that took him from working in a warehouse to working at the White House. He describes all of the characters one might have encountered at 1600 Pennsylvania Avenue during the Obama years and, especially, what it was really like working directly with Barack Obama. Cunnane was Senior Writer and Deputy Director of Messaging for six years in the Obama White House and shares all of his best Obama stories for those who miss him.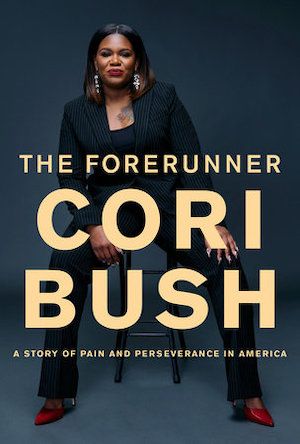 The Forerunner: A Story of Pain and Perseverance in America by Cori Bush
Cori Bush never intended to run for office. Previously a nurse, a pastor, and a community organizer, she became the first Black woman to represent her state in Congress. This book traces her path from the front lines of the protest for Black lives in Ferguson to the halls of Congress and the work she has put in to prevent her children — and everyone's children — from becoming trending hashtags on social media.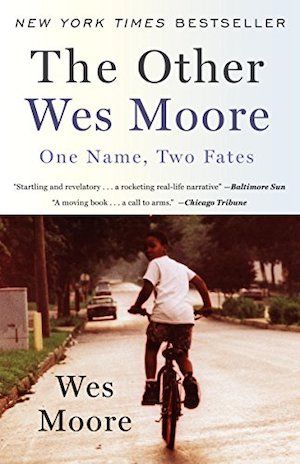 The Other Wes Moore by Wes Moore
When Wes Moore was covered in his local paper for receiving a Rhodes Scholarship, another article in the Baltimore Sun discussed a manhunt following an armed robbery. One of the men who was being sought by police was also called Wes Moore. The coincidence haunted Moore, and he found himself writing a letter to the other Wes Moore in jail asking, essentially, how did this happen? Through their correspondence, he discovered how easily one Wes might have become the other.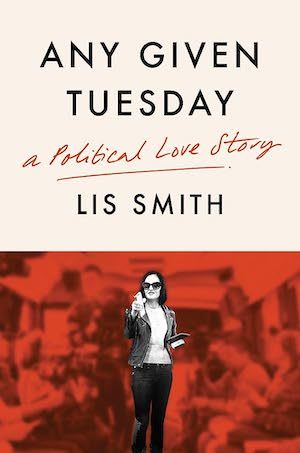 Any Given Tuesday: A Political Love Story by Lis Smith
Lis Smith is a sought-after Democratic political operative, perhaps best known for her work on Pete Buttigieg's campaign. This fast-paced book is an honest and not always flattering portrayal of a woman who has built a successful career advising high-profile politicians. Smith's enduring belief in the potential to make change weaves through this journey full of larger-than-life political figures.
Every Day is a Gift by Tammy Duckworth
Illinois Senator Tammy Duckworth's life was remarkable long before she became a member of Congress. Born to an American father and a Thai Chinese mother, her family fled Phnom Penh for Hawaii, where she sold roses by the side of the road to help support them. As one of a handful of female helicopter pilots before the attack in which she lost her legs, she found a new purpose in life after an encounter with then-state senators Barack Obama and Dick Durban. She was also the first sitting senator to give birth (it is worth pointing out that this history-making event took place in 2018).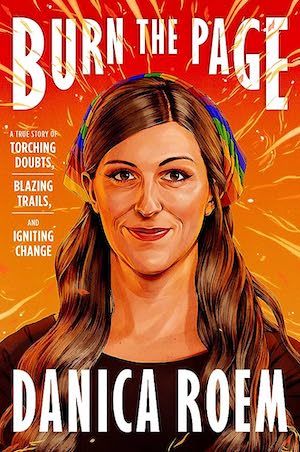 Burn the Page: A True Story of Torching Doubts, Blazing Trails, and Igniting Change by Danica Roem
Danica Roem unseated a longtime Virginia state delegate to become the first openly trans person elected to a state legislature. In addition to being a somewhat unlikely political candidate, she has also been the frontwoman for a metal band. Through the lens of the researcher she hired to do opposition research on herself, Roem takes us through her childhood into the life she had to create for herself before she ran for office.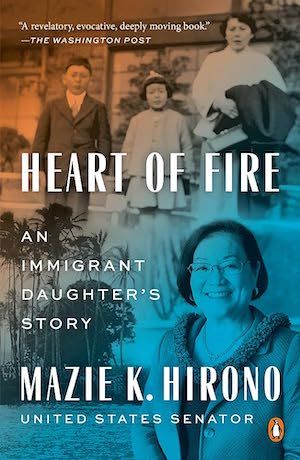 Heart of Fire: An Immigrant Daughter's Story by Mazie K. Hirono
Mazie Hironi is currently the only immigrant serving in the U.S. Senate. Her memoir talks about her childhood growing up in Japan and Hawaii, how she came to be a legislator and lieutenant governor of Hawaii, and how Hirono reckoned with cultural beliefs regarding showing emotion as a woman to become a passionate, fiery advocate for her constituents. This is a must-read for anyone who has ever stayed silent when they wanted to speak more than anything.
Check out some of our other favorite books about national and international politics. Or, if a good presidential biography is what you are after, we have a list of the best presidential autobiographies.