After meticulously depicting the life of times of Queen Elizabeth II and her family over the 20th century, Netflix's hit royal drama The Crown is coming to an end following its two-part sixth season. The streamer announced that the drama-packed final season, which will premiere later this year, will cover the events surrounding the death of Princess Diana, as well as the early romance of Prince William and Kate Middleton.
The series has been a hit with audiences since it first debuted in 2016, though some have called for Netflix to include disclaimers clarifying that the series is a work of fiction, rather than strict historical fact. Since premiering seven years ago, The Crown has racked up a total of 69 Emmy nominations, with 21 wins, including for Claire Foy (Queen Elizabeth in seasons one and two) and Josh O'Connor (Prince Charles in seasons three and four).
Below, everything we know about season six of The Crown so far:
What events will season six of The Crown cover?
As noted, the highly-anticipated sixth season will cover the late '90s and early 2000s, which was marked by Princess Diana's tragic death in 1997. The series will also see the beginnings of Prince William and Kate Middleton's romance, while they were both studying at the University of St. Andrews. Key art for the season from Netflix depicts Diana sitting alone on a dock in a blue bathing suit, in a nod to a famous photo of her perched alone on the diving board of a yacht, taken a week before her death while she was on vacation with her new boyfriend, Dodi Al Fayed, in the South of France.
Who will be in The Crown season six cast?
The new season will star Imelda Staunton as Queen Elizabeth II, Elizabeth Debicki as Princess Diana, Ed McVey as Prince Williams, Luther Ford as Prince Harry, Meg Bellamy as Kate Middleton, Jonathan Pryce as Prince Phillip, Dominic West as Prince Charles and Olivia Williams as Camilla Parker-Bowles.
Diana was previously played by Emma Corrin. Of taking on the role, Debicki told Variety, "I never really understood what was lost because I hadn't experienced the impact that she had on the public… She's taught me a lot; I think she lived her life with an enormous amount of courage and with a strong love ethic. She really loved deeply and she needed to be loved in a way that I don't know she ever really found."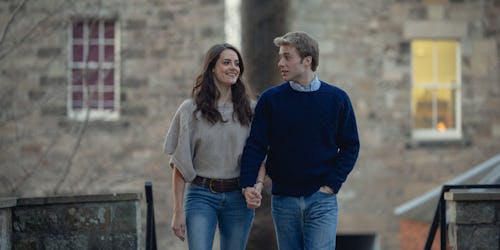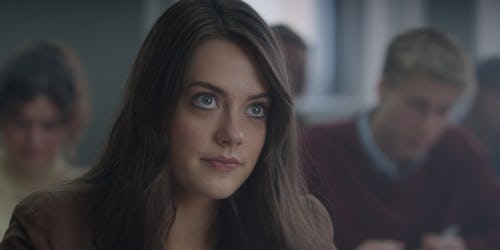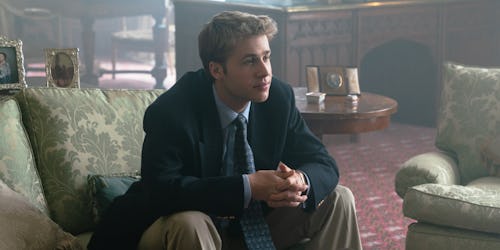 Is there a trailer for The Crown season six?
Netflix released the first trailer for The Crown's sixth season on October 9. The clip shows Staunton's Queen Elizabeth walking down the halls of her home, listening to a speech given by her younger self (played by Claire Foy in a nod to the series' past seasons), about how one must put aside their own desires for the sake of the crown. "But what about the life I put aside? The woman I put aside?" Staunton narrates.
When will season six of the The Crown be released?
The first four episodes of season six will debut on Netflix on November 16, and then second installment (six episodes) will debut on December 14.