This content contains affiliate links. When you buy through these links, we may earn an affiliate commission.
The beloved franchise One Piece has over 1,000 TV show episodes. The series, featuring Monkey D. Luffy and his pirate friends, premiered in 1999, and it's still ongoing. One thousand-plus episodes of content is a lot, and all of us with favourite TV shows that were straight-up cancelled cannot relate and are a little jealous. Moreover, the series continues to deliver a great plot and character development, even after so much content has been released. As for the manga, it is the best-selling manga series in history, with 106 volumes in its collection. A feat!
With this much content, it can be tough to create a list with One Piece merch and decide what to include — and maybe even more difficult, what to leave out of it. I rummaged through the intricate streets of Etsy, trying to find the coolest pieces, in the same way Luffy and his Straw Hat Pirates search for that "one piece."
For my final list, I kept in mind both fans of the series who may want to expand their collection with a few more items and those who are looking for a special gift for others. I hope you'll find a future favourite piece of merch (one or more) among these!
If you want to feel like the captain of the crew, you need a hat! Luckily, Luffy's straw hat is simple enough that wearing a replica of it will go unnoticed by most but will certainly be appreciated by fellow fans. $17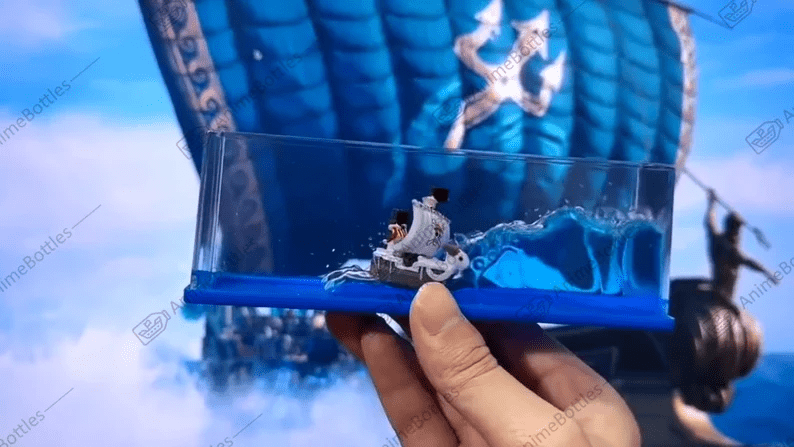 Looking for an original fidget toy? This one is great to fidget with and also to use as a decoration. $28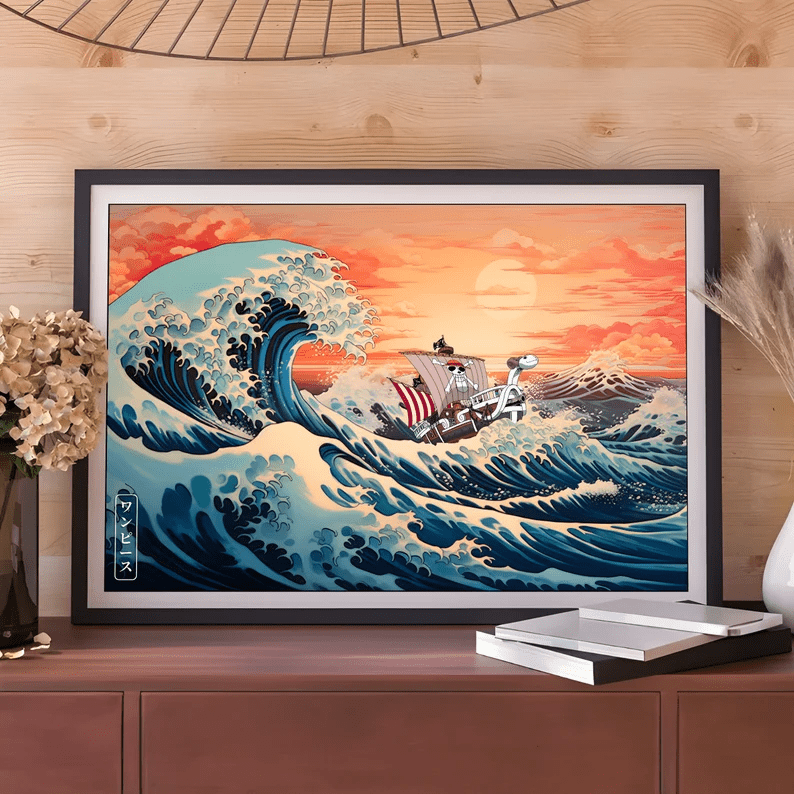 I love this type of mixed media: well-known classic paintings with popular contemporary works. And this Great Wave Kanagawa feat. One Piece print looks amazing! $15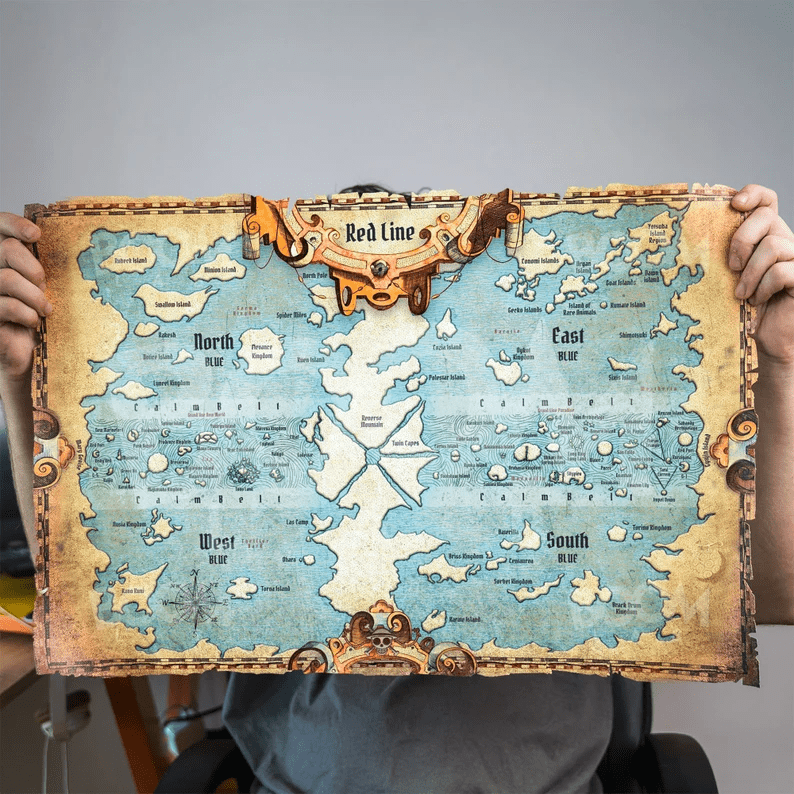 I cannot get over how detailed this One Piece world map is! It is also made out of canvas instead of printed on paper, making it even cooler! $25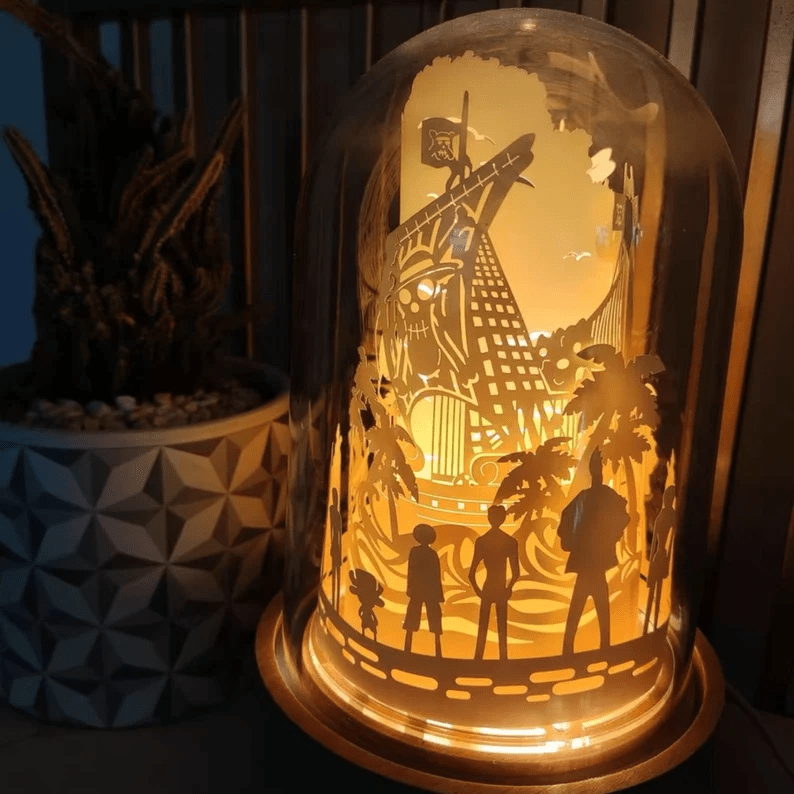 Speaking of details, how amazing is this paper-carved lamp? The wooden base can be engraved by request, too, without extra costs! $74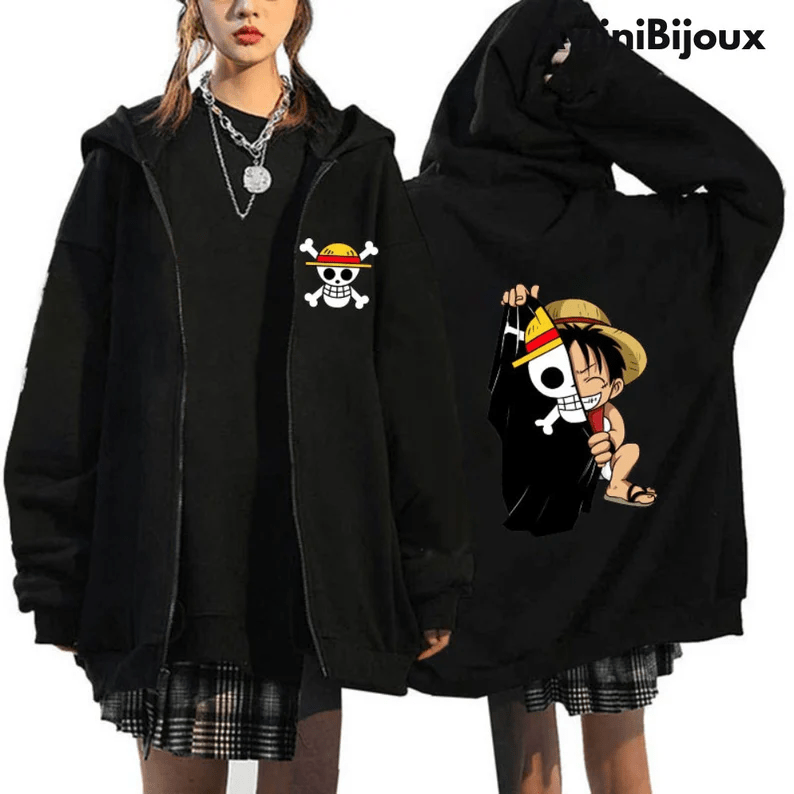 And for the coldest days, this hoodie is just perfect. $32
And, of course, if you have coasters, you need…a mug! $20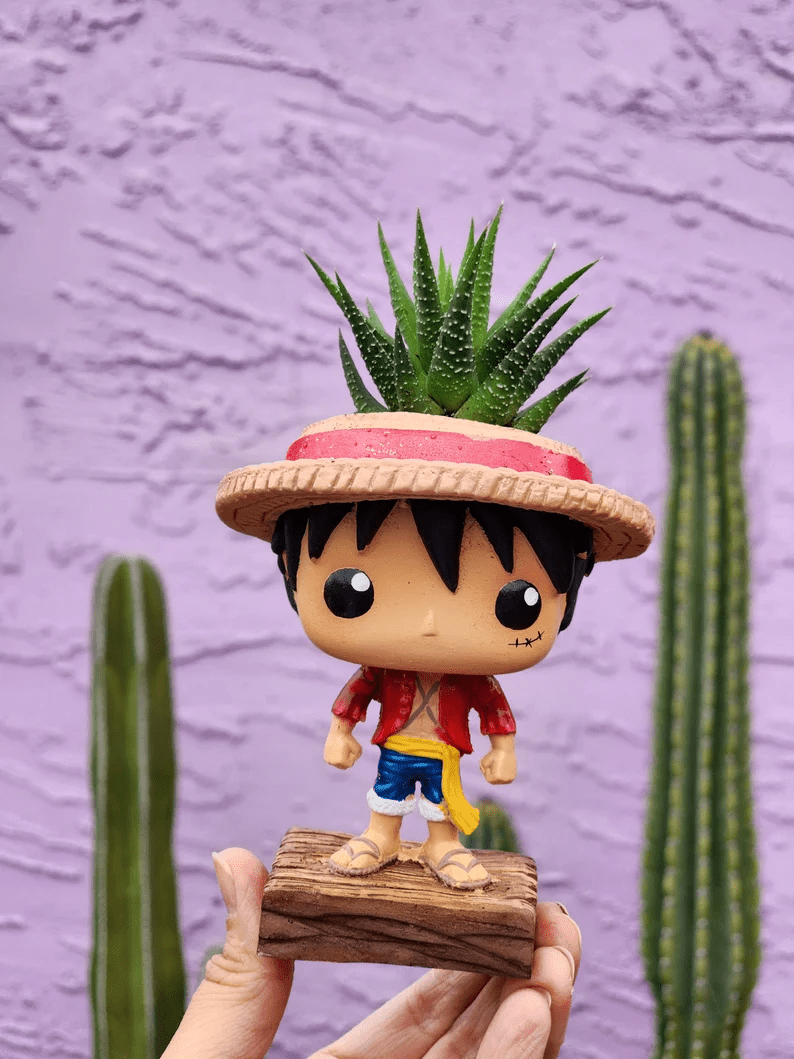 You can find a few different One Piece planters out there, but I take my hat off for this one. $17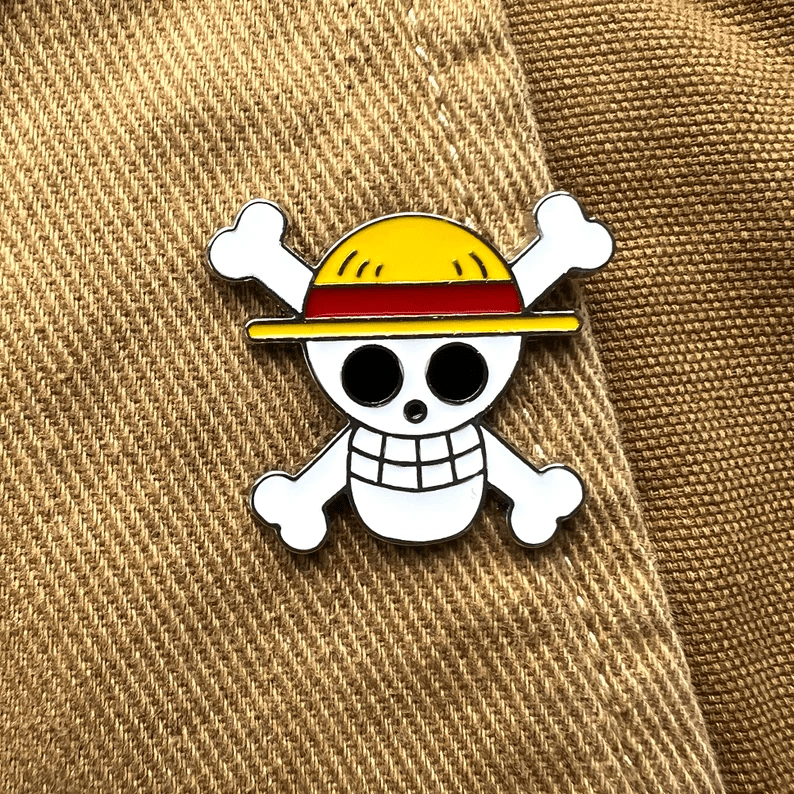 I love giving and receiving pins because they're such non-fuss merch. They take up little space and are easy to move around. I love this one…$8
…and this one. They're my favourites from the lot I stumbled upon. In fact, this last seller has several great One Piece pins in their shop! $6
To go out with a bang, this rare find: a wooden-carved cover of the manga's very first issue. $35
---
If you're new to One Piece, or if this post has piqued your curiosity, Book Riot has a whole guide about the series that you can read before you start.