This content contains affiliate links. When you buy through these links, we may earn an affiliate commission.
Once you've loaded up your TBR with new releases, make sure to head over to Kelly Jensen's Prison Censorship roundup, where she highlights some key reading on the current state of carceral censorship for Prison Banned Books Week (which ran this year from October 25-31st). And, if you're in the mood for some influential throwbacks, Senjuti Patra writes about some lesser-known BIPOC authors in her latest article.
As for the books out today, The Glutton by A.K. Blakemore (author of The Manningtree Witches) tells the less-than-comforting tale of the real-life Glutton of Lyon, a man born in poverty with an insatiable appetite. Another historical fiction to know about is Isabel Ibañez's 19th-century magic-steeped What the River Knows, a YA romantasy in which the privileged Inez Olivera travels to Cairo, Egypt, to find answers on her parents' disappearance (it's been compared to The Mummy and Death on the Nile!).
On the nonfiction end, I've got one more celebrity memoir: Henry Winkler's Being Henry: The Fonz…and Beyond. In musical nonfiction, Black Punk Now, edited by Chris L. Terry and James Spooner, tells the story of Black punks through history and now through mixed media (Hanif Abdurraqib is listed as a contributor). Then there's the interesting history of buffalo in America that gets explored in Blood Memory: The Tragic Decline and Improbable Resurrection of the American Buffalo by Dayton Duncan and Ken Burns. The buffalo are the largest land animals in the Western Hemisphere and are the United States' official mammal. They also faced mass extinction at the hands of white settlers after having evolved alongside Indigenous American populations for almost 10,000 years.
Now for the books I've highlighted below: there's a haunting by the ghosts of Jim Crow, a sweet romance centered around social justice, a suburban mystery from Roxane Gay's imprint, and more.
The Reformatory by Tananarive Due
In her latest award-winning book, Due writes of the horrors of the Jim Crow South. It's 1950 in Florida when 12-year-old Robbie is sentenced to six months at the Gracetown reformatory for kicking a wealthy white boy in defense of his sister. He can see ghosts, and the ones at the reformatory are something else — they tell of the horrors that have befallen Gracetown boys and warn him of worse things to come. Robbie makes friends who teach him how to survive, but if his sister can't find a way to get him out of the reformatory in time, it may not be enough.
Absolution by Alice McDermott
It's 1963 in Ho Chi Minh City — then Saigon — when two young American women tentatively befriend each other. Both of them are wives at different stages of marriage: Tricia is a naive newlywed, while Charlene has three kids. She's also a self-professed altruist and intent on forcing her brand of goodness on the world. Sixty years after the women first meet, Tricia and Charlene's daughter relive how Charlene has shaped their lives.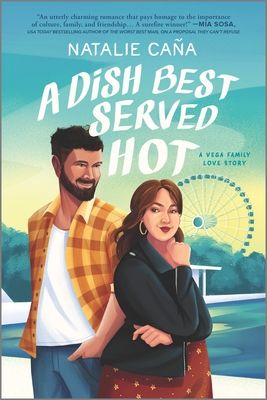 A Dish Best Served Hot by Natalie Caña
Before, Santiago's sense of duty pulled him away from the girl he loved, and now it threatens to do the same. As he struggles to keep his family together, he realizes he has a second chance with Lola León, but he still might fumble the bag. See, Lola is a social justice advocate who is ready to fight for the queer youth shelter that Santiago's family threatens, even if it means losing out on love. Santiago does have a few surprises up his sleeve, though, in this funny romance with great character development.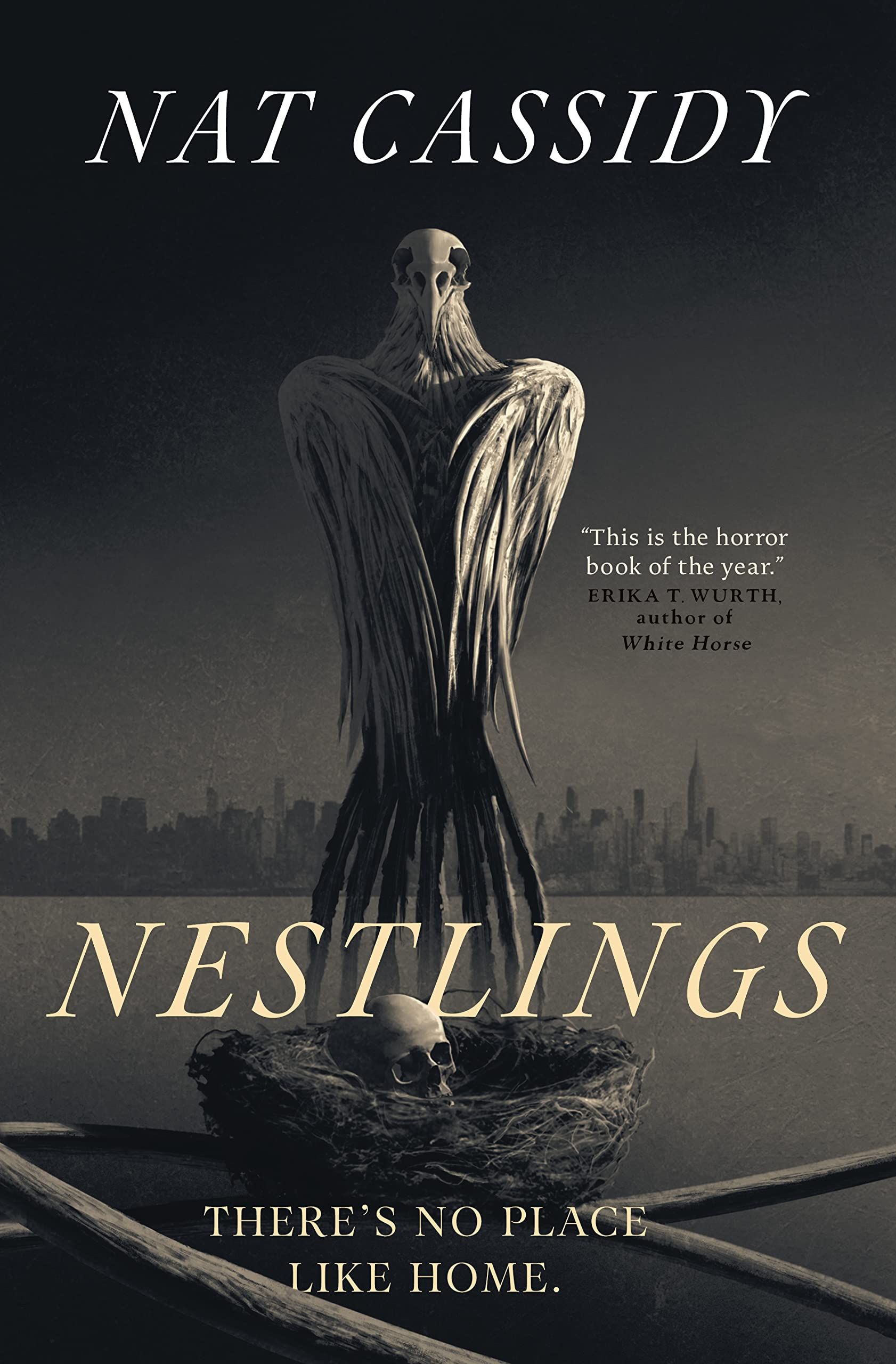 Nestlings by Nat Cassidy
Here's another spooky offering! Ana has been through it. The birth of her and Reid's first baby has left her emotionally and physically damaged and put a strain on her relationship with Reid. But then they strike New York City gold in the form of affordable housing. The apartment is one of Manhattan's old beauties and overlooks Central Park; but things that seem too good to be true (see: affordable housing in Manhattan) usually are, and it becomes harder to ignore things like needle-like bite marks on the baby (though, let's be real, some New Yorkers would still risk it *cries in capitalism*).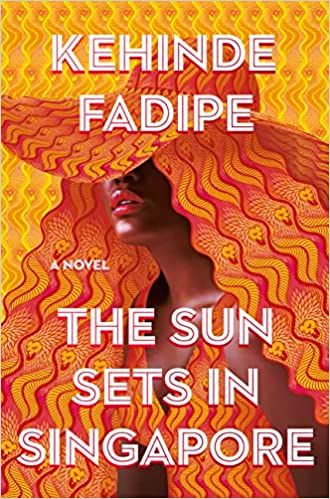 The Sun Sets in Singapore by Kehinde Fadipe
Three Black women living as expats in Singapore — Dara, the ambitious British attorney; Amaka, the Nigerian banker; and Lillian, the American pianist — have their lives absolutely shook by Lani. The man threatens Dara's hard work at her firm, is found to be irresistible by Amaka, and reminds Lillian of her deceased father. He also makes each woman confront things they've long been running from.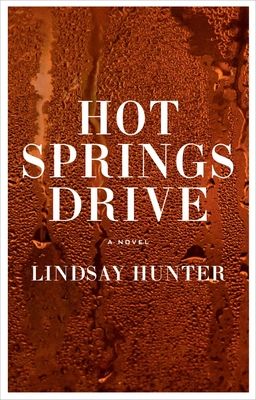 Hot Springs Drive by Lindsay Hunter
Hot Springs Drive is the third title to come out of Roxane Gay Books. Here, Jackie strives to become who she thinks is the perfect person. She loses the weight that came from her emotional eating and is raising her children alongside her best friend, Theresa. But Jackie covets Theresa's seeming ease in life and eventually sleeps with her husband, Adam, as a way to get a taste of it. Then Theresa dies, and it seems like everyone knows who did it.
Other Book Riot New Releases Resources:
All the Books, our weekly new book releases podcast, where Liberty and a cast of co-hosts talk about eight books out that week that we've read and loved.
The New Books Newsletter, where we send you an email of the books out this week that are getting buzz.
Finally, if you want the real inside scoop on new releases, you have to check out Book Riot's New Release Index! That's where I find 90% of new releases, and you can filter by trending books, Rioters' picks, and even LGBTQ new releases!




New Releases Tuesday: The Best Books Out This Week



Julian Fellowes's BELGRAVIA: Why the Serialized Novel is More Relevant Than Ever