This content contains affiliate links. When you buy through these links, we may earn an affiliate commission.
There are so many great books out today that I, again, had a hard time whittling the main list down. In YA world, there are the perfectly-timed spooky releases, like Beholder by Ryan La Sala, And Don't Look Back by Rebecca Barrow, Before the Devil Knows You're Here by Autumn Krause, and The Forest Demands Its Due by Kosoko Jackson. Other non-spooky YA releases include Kween by Vichet Chum, a spoken word coming-of-age tale, novel-in-verse Salt the Water by Candice Iloh, and bookish romance Love in Winter Wonderland by Abiola Bello. And YA author Amber McBride makes her middle grade debut with Gone Wolf.
If adult horror is more your speed, there's a return to Shirley Jackson's Hill House with A Haunting on the Hill by Elizabeth Hand and Starling House by Alix E. Harrow, a Rebecca-esque gothic dark fantasy. There's also Mary and the Birth of Frankenstein by Anne Eekhout, translated by Laura Watkinson, a gothic, sapphic reimagining of Mary Shelley and the inspiration behind Frankenstein.
As for the new releases discussed more in-depth below, there are memoirs that grapple with the effects of war and colonization — with one that looks at both sides of the latter — as well as a trippy desert exploration of grief, a social thriller, a gritty New York City cosmic horror, and more.
A Man of Two Faces by Viet Thanh Nguyen
The author of The Sympathizer writes of his life since he was 4 when he and his family fled their hometown, Ban Mê Thuột, and came to the U.S. After being split from his brother and parents for a time, he's reunited with them in the suburbs of San José, where, years later, his parents are shot while working at their grocery store. It's this experience, coupled with how he sees the Vietnam War being depicted later when he's a teenager, that fosters a crisis of self in Nguyen. He feels American but not; killer but also the one being killed. With humor and insight, Nguyen explores his life, violence, the American Dream, and the lasting effects of colonization.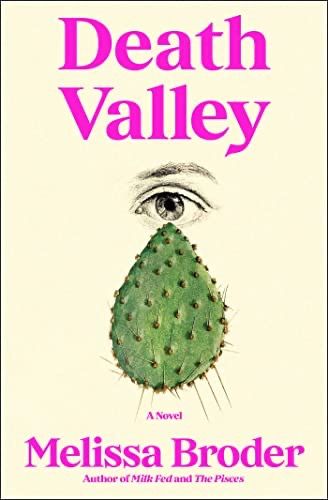 Death Valley by Melissa Broder
After Milk Fed, Broder is serving a trippy, existential, and emotional desert romp. A woman goes to a Best Western hotel looking to escape her grief — her father is in the ICU, and her husband is ill. With her anxiety and depression on 10, she's hoping the little hotel stay will also help her to write her novel. When a receptionist suggests hiking on a nearby trail, everything gets turned upside down; on the trail, the unnamed narrator comes across a huge cactus with a portal that she goes through. Once on the other side, she goes on a mystical (and low-key funny) journey that has her contend with her grief and other messy emotions.
The List by Yomi Adegoke
Say you're a celebrated journalist and ultra-feminist girly who works for a magazine titled "Womxxxn." Then, say the fiancé you love and who you're set to marry in a month gets put on a list of abusers. That's what happens to Black British writer Ola, and while she would normally be the first to believe and support a crowdsourced collection of names accusing powerful people of abusing their power, she's having a hard time thinking her fiancé is guilty. But she doesn't exactly fully believe him when he says he's innocent, either. As the countdown to their wedding presses on, The List alternates between Ola and her fiancé Michale's perspectives, fairly critiquing media's rampant misogyny, insincere feminism, and internet culture overall. This is a page-turner of the sharpest variety.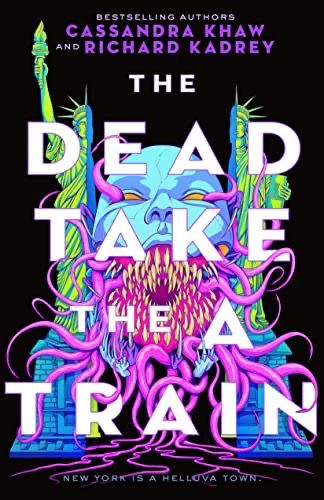 The Dead Take the A Train by Cassandra Khaw, Richard Kadrey
Get ready for cosmic horror rendered in New York City's crunchy, filthy underground magic scene. Thirtysomething Julie Crews is messed up. She's struggling with a substance abuse problem and desperate to better establish herself as a freelance magician. Tired of her paranormal odd jobs not paying enough and looking to protect her crush, Sarah, from an abusive husband, she gets tangled up with a being that threatens the entire world. The urban setting and eldritch horrors help make the world here feel so interesting and darkly fun.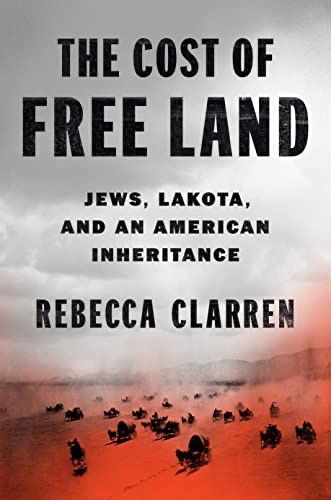 The Cost of Free Land: Jews, Lakota, and an American Inheritance by Rebecca Clarren
In this memoir/history mix, Clarren explores how her family fled antisemitism in Russia only to help perpetuate the oppression of the Lakota people once they got to the U.S. After her great-grandparents, the Sinkyins, left Russia, they arrived in South Dakota, where they were granted 160 acres of land. But this was land that had been taken from the Lakota by the U.S. government over the course of years and years of broken treaties. By becoming one group of white settlers the Lakota's land had been repurposed to, Clarren's family unknowingly contributed to the destruction of Indigenous culture and resources. As she grapples with that, she also thinks about what can be done now.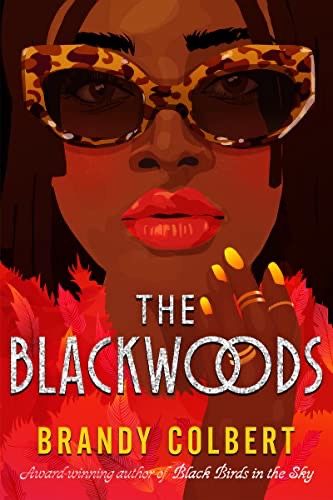 The Blackwoods by Brandy Colbert
With The Blackwoods, award-winning YA author Colbert writes a story of a Black Hollywood family, familial love, and perseverance. It all started with Blossom Blackwood — affectionately known as Bebe to her great-granddaughters Hollis and Ardith now. Bebe started her tenure as a trailblazing Black actress in 1962 and went on to become a legend in the years that followed. Her death at 96 as the matriarch of the most famous Black family in the entertainment industry shakes up everything. Hollis, who doesn't want fame, is thrust into it, and a family secret threatens the carefully constructed face Ardith shows the world. The narrative shifts — between present-day Hollis and Ardith and a past Blossom as she rose to fame — and shows how much in common the three have with each other.
Other Book Riot New Releases Resources:
All the Books, our weekly new book releases podcast, where Liberty and a cast of co-hosts talk about eight books out that week that we've read and loved.
The New Books Newsletter, where we send you an email of the books out this week that are getting buzz.
Finally, if you want the real inside scoop on new releases, you have to check out Book Riot's New Release Index! That's where I find 90% of new releases, and you can filter by trending books, Rioters' picks, and even LGBTQ new releases!