This content contains affiliate links. When you buy through these links, we may earn an affiliate commission.
As always, there's much to discuss in the world of books. Scholastic is determined to stay on the wrong side of history, celebrity memoirs are having a moment (as discussed in last week's new releases), and Barnes & Noble is rethinking decor. Jeff O'Neal and Rebecca Schinsky discuss all these things and more in the latest Book Riot Podcast episode. Elsewhere in the book world, some of the most prestigious science fiction award winners were announced during the 81st World Science Fiction Convention in China, and our Editor, Kelly Jensen, wrote a guide to all the public libraries offering free access to banned books.
New releases-wise, another celebrity memoir is out, this time by Sonic Youth member Thurston Moore (titled Sonic Life). But there's something else I noticed: apparently, it's time to release the holiday books…? The YA rom-com Sleepless in Dubai by Sajni Patel makes sense to me because it's centered around Diwali, which begins in just a couple of weeks. But seeing the covers for A Christmas to Remember by romance icon Beverly Jenkins, The Jolliest Bunch by Danny Pellegrino, and Christmas Presents by Lisa Unger while firmly in October threw me off a bit (though Christmas Presents *is* a mystery thriller centered around a cold case, so I guess it's a balanced mix of spookiness and holiday coziness?).
My spooky month hangups aside, the books I highlight below are a mix of fabulism during slavery, satire centered around the U.S., sapphic fake dating, and more.
Let Us Descend by Jesmyn Ward
Ms. Ward, the eternal snatcher of edges, gets the title of her latest from Dante Alighieri's Inferno ("'Let us descend,' the poet now began, 'and enter this blind world.'").
Annis is our guide as we descend into the hellish world of American slavery. Sold by her white enslaver father, she nurtures her spirit with memories of her mother and the stories she told her of her African warrior grandmother. As she's forced to journey through the harshest conditions — from the rice fields of the Carolinas to New Orleans' markets for enslaved people — she finds herself both aided and potentially manipulated by spirits. This is a magically rendered account of a terrible time in history.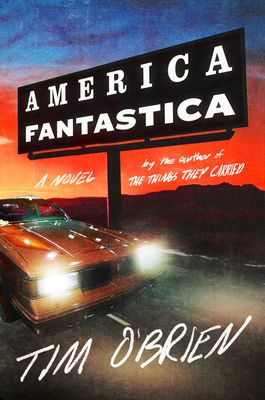 America Fantastica by Tim O'Brien
Twenty years after his last novel, O'Brien returns with a satire that flames the U.S. Boyd Halverson was a well-known journalist but had his reputation ruined before becoming a JCPenney manager. Then he decided to rob a bank. Eighty-one thousand dollars and one bank teller hostage later, he and Angie (the hostage) are traversing the U.S., heading towards the man Boyd thinks ruined his life. They go to Mexico, then Minnesota, with everyone — from hitmen to heiresses — on their trial…except for the police.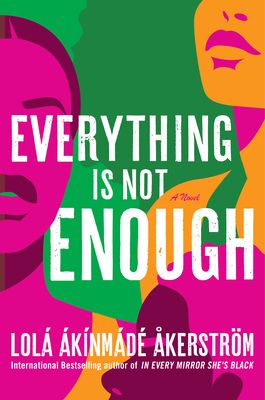 Everything Is Not Enough by Lolá Ákínmádé Åkerström
Åkerström follows up In Every Mirror She's Black with another look at the lives of contemporary Black women in Sweden — Kemi, Brittany-Rae, and Yasmiin. Kemi has found the partner she needs but must make a choice between career and romance. Brittany-Rae, on the other hand, assimilated into her partner Jonny's world but now faces divorce and the secrets of his past. Finally, there's Yasmiin, who fled her home country and met someone promising but is haunted by her teenage years. The lives of the three women intertwine as they contend with prejudice and the unsavory aspects of living in one of the most egalitarian societies.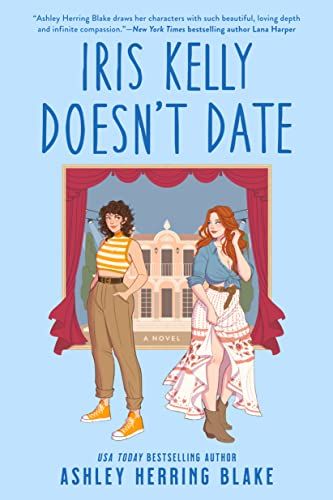 Iris Kelly Doesn't Date by Ashley Herring Blake
All of the people in Iris Kelly's life are in love. Her parents, her friends, her siblings, and she really hates — *is happy for them*. Truly. Tear-soaked Lyft rides home notwithstanding. Her lack of love is especially confounding since she's a romance writer, and it's probably partially why she's been out of ideas since her debut novel. To distract herself from her pitiful state, she goes out to a bar and hooks up with the sexy stranger Stefania. Only, the one-night stand was made the hottest of messes when vomit and crying both make appearances. To distract herself from that, she tries for a local play and meets Stefania, or Stevie, again, who wants Iris to play as her fake girlfriend for reasons. Of course, she goes along with it and sparks fly, but neither is trying to make the first move to make it official.
Julia by Sandra Newman
Now, here's a retelling of a book I don't often see retold. It's 1984, and the titular Julia is a mechanic who fixes the novel-writing machines at the Ministry of Truth. Though she seems like the ideal citizen, she often breaks the rules to stay alive and sane. For example, she has a secret sex life as a faithful member of the Junior Anti-Sex League. It's this spirit that has her paying more attention to mid-level worker Winton Smith, who many will recognize as the main character of Orwell's classic dystopian novel.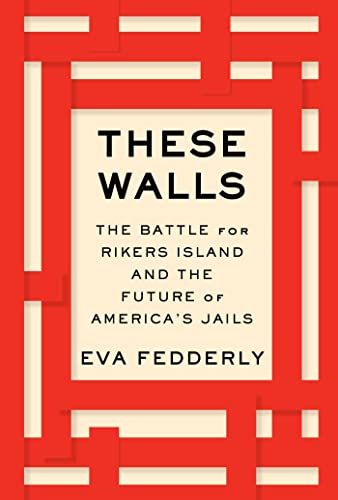 These Walls: The Battle for Rikers Island and the Future of America's Jails by Eva Fedderly
The phrase "Hell on Earth" comes to mind any time I hear about Rikers, which I've seen called the world's largest penal colony. That's why Mayor De Blasio's announcement that it would be closed within the next 10 years was such good news. The idea was that its lost capacity would be replaced with more humane, smaller jails throughout New York City. But there are many who say this solution perpetuates America's issues with over-incarceration and that the $8.3 million would be better spent on things that promote equity, like increased educational opportunities. Architectural Digest writer Eva Fedderly investigates both sides, looking at how architecture may influence recidivism, just as she speaks to formerly incarcerated people who advocate for prison abolition.
Other Book Riot New Releases Resources:
All the Books, our weekly new book releases podcast, where Liberty and a cast of co-hosts talk about eight books out that week that we've read and loved.
The New Books Newsletter, where we send you an email of the books out this week that are getting buzz.
Finally, if you want the real inside scoop on new releases, you have to check out Book Riot's New Release Index! That's where I find 90% of new releases, and you can filter by trending books, Rioters' picks, and even LGBTQ new releases!