This content contains affiliate links. When you buy through these links, we may earn an affiliate commission.
The National Book Awards ceremony will take place soon. We've been theorizing on who will win, as well as looking back on the history of the awards. Reading is such a subjective experience, and I personally haven't always jived with the award-winning books I've read, but the NBAs have yet to steer me wrong. One of the finalists — Blackouts by Justin Torres — is on this list, actually.
Other books I think you should know about — but that aren't featured in-depth — are: Songs of Irie by Asha Ashanti Bromfield, a YA historical novel set in a turbulent 1970s Jamaica; The Blood Years by Elana K. Arnold, a coming-of-age story by an award-nominated author that takes place during the Holocaust in Romania; The Fall of Whit Rivera by Crystal Maldonado, a cozy autumn YA rom-com; and Being Ace: An Anthology of Queer, Trans, Femme, and Disabled Stories of Asexual Love and Connection, edited by Madeline Dyer, a YA short story collection that centers the asexual experience.
In the adult category, there's Queen Hereafter by Isabelle Schuler, a reimagining of Shakespeare's Lady Macbeth; Hold My Girl by Charlene Carr, a novel of racial identity and motherhood; and Out There Screaming: An Anthology of New Black Horror, edited by Jordan Peele, a collection of new horror stories by well-established authors and newer talents alike.
As for today's featured books, there's a collection of essays by Roxane Gay, a novel of food and grief, a high-stakes witchy graphic novel, and more.
Opinions by Roxane Gay
Many of us are familiar with Roxane Gay in some way. She's the bestselling author of Bad Feminist and Hunger, a New York Times columnist and regular contributor, and has come to be known in general as a writer who confronts society's toughest issues with unique insight and refreshing relatability. This is a collection of 10 years of her best nonfiction work — from her articles on state-sponsored violence to her thoughts on the culture wars and beyond.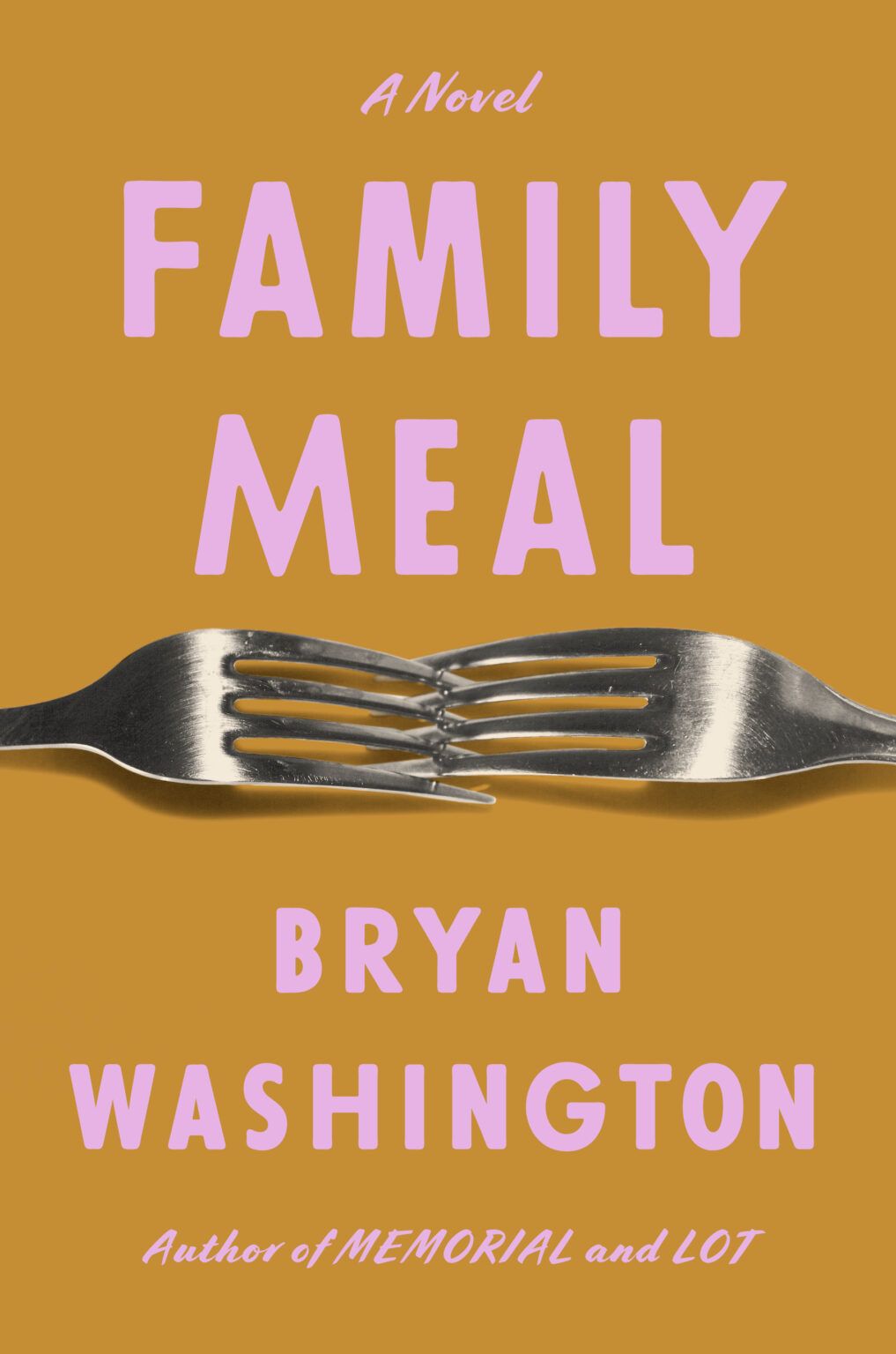 Family Meal by Bryan Washington
Family Meal is Washington's follow-up to Memorial. In it, Cam has returned to his hometown of Houston after a stay in rehab, but he's still struggling with the loss of his love, Kai. In need of work, he takes a job at his childhood friend TJ's family's bakery, and the two have to navigate a new stage of friendship, one marred by the uncertainty of estrangement. TJ doesn't know what to do with or for Cam, who's drowning in self-destructive behaviors and who has visions of his deceased former love. And then there are TJ's own uncertainties. Washington's exploration of grief, food, love, and sex is tenderly expressed.
Blackouts by Justin Torres
This has already been selected as a finalist for this year's National Book Awards, and it's got such a unique premise. The unnamed, 20-something narrator accidentally floods his apartment and so visits Juan, his older dying friend, in the desert. He agrees to continue Juan's project, which is centered around a real 1941 research study that was published by psychiatrist George W. Henry but which uses research from Jan Gay. Henry used Gay's research to further pathologize queer people, and Juan's copy of the study has areas that are blacked out, or redacted, that serve as "little poems of illumination." It's through these little illuminations that Juan slowly takes back Gay's research from Henry's agenda. Interspersed between Juan and the narrator's dialogue — which consists of personal anecdotes, literary references, and other pieces of culture — are pictures of the actual study and its redactions.
Stars in Your Eyes by Kacen Callender
National Book Award-winning Kacen Callender serves up a thoughtful fake dating M/M romance with Star in Your Eyes. Two actors with fairly opposite dispositions get cast as the leads of a new romantic movie, but there's a problem. Logan Gray, a talented actor with a bad public persona, says that his costar, the new but already popular Mattie Cole, is not talented. To fix the PR mess that results, the two start fake dating, and of course, it becomes real. This is a romance, and so there is a Happily Ever After, but it's hard-won. In falling for each other, both characters show vulnerability and dive into their insecurities and traumas.
Brooms by Jasmine Walls & Teo DuVall
I'm so excited for this one! It's a YA graphic novel that takes place in 1930s Mississippi, where magic is real but can only be practiced by a select few. The discrimination and policing surrounding the practice of magic mirrors very real-world racism, and Luella, a Choctaw woman who had her powers sealed away years ago, is desperate to find a way to save her nieces from the same fate. Now that the two girls, Mattie and Emma, are coming into their power, they are at risk of being discovered and taken away to a residential school. If their family is able to come up with enough money for an exemption, they can avoid that fate. That's where illegal broom racing comes in. Through Luella, the girls are introduced to the super secret world of illegal broom racing, where payouts are high, but so is the danger. If the girls can learn to race in time, they may be able to save themselves.
When I say, this is such a gorgeous graphic novel! It's also been described as a "queer, witchy Fast and the Furious," which is a book description I didn't know I needed until now.
Nefando by Mónica Ojeda, translated by Sarah Booker
From the National Book Award Finalist and author of Jawbone comes a cerebral techno-horror. Six struggling creatives share an apartment in Barcelona — Kiki Ortega, who's writing a pornographic novel; El Cuco Martinez, a video game designer; Iván Herrera, a writer with body dysphoria; and the Terán siblings, Emilio, Irene, and Cecilia. All of them are connected to the controversial and mysterious cult video game Nefando. A game in which players could find catharsis from trauma, but also maybe a slip in personal ethics. This explores what happens in the darkest parts of the web and how there are those of us who go towards pain.
Other Book Riot New Releases Resources:
All the Books, our weekly new book releases podcast, where Liberty and a cast of co-hosts talk about eight books out that week that we've read and loved.
The New Books Newsletter, where we send you an email of the books out this week that are getting buzz.
Finally, if you want the real inside scoop on new releases, you have to check out Book Riot's New Release Index! That's where I find 90% of new releases, and you can filter by trending books, Rioters' picks, and even LGBTQ new releases!