This content contains affiliate links. When you buy through these links, we may earn an affiliate commission.
Narrowing down this week's list was hard. November really came out the gate swinging. Phew. The featured list below leans towards fiction, but there are a few more nonfiction titles I'd like you to know about: The Autists: Women on the Spectrum by Clara Törnvall, translated by Alice E. Olsson, explores the existence of autistic women in society through the author's own experience, as well as history and pop culture; My Name Is Barbra by Barbra Streisand is a whopper of a memoir about the legendary performer's life (1,040 pages!); and Dolls of Our Lives: Why We Can't Quit American Girl by Mary Mahoney and Allison Horrocks offers us millennials a chance to get our nostalgia on through a history of the American Girl dolls (and it gets gold stars for a punny title).
There's also Susannah Breslin's recount of her experience being a "human lab rat" since a toddler in Data Baby: My Life in a Psychological Experiment; Tracy K. Smith's personal and societal history that answers the question of where the U.S. is headed in To Free the Captives: A Plea for the American Soul; and Ben Austen's vital examination of the American criminal justice system in Correction: Parole, Prison, and the Possibility of Change.
Fiction-wise, there are a few continuations of popular series — two of which are featured more heavily in the day's chosen six books — among them are murder mystery Blood Betrayal by Ausma Zehanat Khan, and queer historical fantasy A Power Unbound by Freya Marske. One more adult fiction title to know is A Song Over Miskwaa Rapids by Linda LeGarde Grover, a standalone that involves a 50-year-old mystery that takes place at an Ojibwe reservation. Meanwhile, young adult titles Finding My Elf by David Valdes and Emmett by L. C. Rosen offer a queer holiday rom-com and a queer, genderbent retelling of Jane Austen's Emma, respectively.
Yes, today is jam-packed with bangers, and yes, I recommend adding them all to your TBR.
Iron Flame by Rebecca Yarros
If you've been anywhere near the Book World in the past few months, you know that the first book in this series had the romantasy girlies in a hold. In this second book, we see Violet Sorrengail continue her journey of dragon riding at Basgiath War College. As she tries her best to survive the physicality of the training, she's faced with an impossible decision surrounding her love.
The Night Parade by Jami Nakamura Lin, illustrated by Cori Nakamura Lin
This genre-bending memoir weaves Nakamura Lin's experience with mental illness with traditional Japanese narrative structure and Japanese, Taiwanese, and Okinawan legends. The Hyakki Yagyo, or the Night Parade that Nakamura Lin references in her title, is an event in Japanese folklore in which demons and spirits march through the streets at night. It's these demons that Nakamura Lin compares early versions of herself to — versions that struggled with undiagnosed bipolar disorder and a father dying from cancer. Though she explores times when she felt monstrous, like the demons of the mythological procession, she also looks at how monsters are defined. One really cool aspect of this book that I don't see in memoirs much is the full-color illustrations, which are done by her sister.
Bookshops & Bonedust by Travis Baldree
We loved the first book published in this series, Legends & Lattes, and this prequel promises just as much fantastical coziness. Viv the orc is a mercenary with an infamous company who gets wounded and sent to recover in a sleepy town. But looks are deceiving because a gray traveler, a feisty gnome, and a little summer boo thang all prove that the town of Murk is more poppin' than Viv first thought.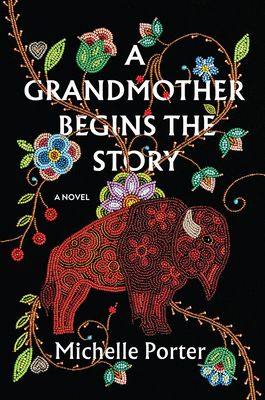 A Grandmother Begins the Story by Michelle Porter
This fiction debut from the award-winning Porter follows generations of Métis women and the bison that lived around them as everyone tries to figure things out. Young mother Carter is trying to find out more about her heritage, even as she struggles to balance her emotions, while her mother is trying not to make the same mistakes as Carter's grandmother. This is all while Geneviève struggles with internal demons, and Mamé, who is in the Afterlife, sees her legacy being realized in her descendants but must cut her ties to the land of the living and let them forge their own path into the future.
The Future by Naomi Alderman
From the author of The Power comes a dystopian novel that feels very much like the current day. A handful of billionaires are essentially running the world into the ground for their own benefit. When they hear word of an upcoming super deadly pandemic, they flee to lavish bunkers on a private jet. Meanwhile, another group of people — friends that include a hacker, the daughter of a cult leader, and a survivalist — try their best to save the world.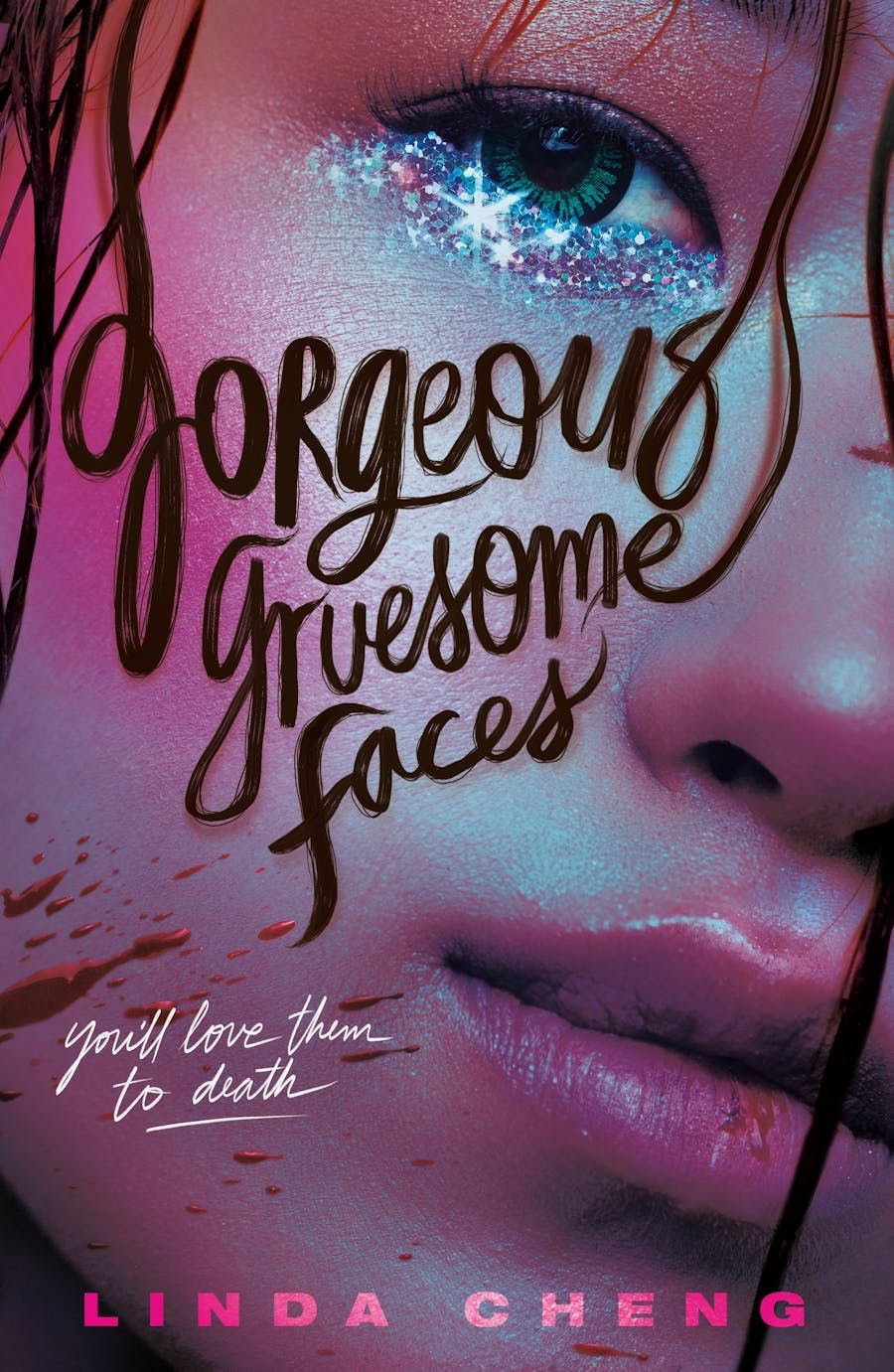 Gorgeous Gruesome Faces by Linda Cheng
Look at that cover! I've been excited to talk about this one for a while. A couple of years ago, Sunday, Mina, and Candice made up an all-girl Asian American pop music group. But then a scandal leads to Mina's death. Now, Sunday keeps tabs on Candice since the two girls have become estranged. When she sees that Candice is going to attend a K-pop workshop, she decides to go herself and finally get some closure. What she gets instead is ghostly visions, fellow competitors who are getting mutilated, and the mystery of who is behind it all.
CW: self-harm
Other Book Riot New Releases Resources:
All the Books, our weekly new book releases podcast, where Liberty and a cast of co-hosts talk about eight books out that week that we've read and loved.
The New Books Newsletter, where we send you an email of the books out this week that are getting buzz.
Finally, if you want the real inside scoop on new releases, you have to check out Book Riot's New Release Index! That's where I find 90% of new releases, and you can filter by trending books, Rioters' picks, and even LGBTQ new releases!