This content contains affiliate links. When you buy through these links, we may earn an affiliate commission.
Sadly, I am not what one would call an influencer. Thus, as I embarked on the lofty task of determining the most influential fantasy books of the last 10 years, I had much to consider. What exactly makes a book influential?
Is it the book you can't seem to get away from on Bookstagram and BookTok? Or is it the book that pushed the genre in a new direction? Perhaps it's both of those things — or neither.
Well, in my highly subjective list, it's "both and." I claim my god-given bisexual right to want it all. The books below run the gamut from critically acclaimed to confusingly popular and everything in between.
Of course, I cannot include everything. There are far too many books and too little time, as I tell myself every day when adding more books to my TBR. (This sentiment does not at all deter me from buying more books.) Sadly, some of my personal faves didn't even make the cut. However, if you're itching for more recommendations and lists like this, I've included some great options at the end of this post.
Without further ado, let's talk about the most influential fantasy books of the last 10 years!
The Most Influential Fantasy Books of the Last 10 Years
The Fifth Season by N. K. Jemisin
The first book in N. K. Jemisin's Broken Earth trilogy hit shelves with a bang in 2015. It quickly swept the awards circuit, winning the Hugo Award for Best Novel and being nominated for many others, including the Nebula Award. With a 4.31 Goodreads rating, it's clear that readers agreed with the critics. Personally, these books blew my mind, and I need to reread them at some point to experience the magic anew.
The Jasmine Throne by Tasha Suri
If the sticker on the cover didn't already give it away, this is another big award winner. The Jasmine Throne won the World Fantasy Award for Best Novel. Additionally, it was named one of the best books of 2021 by Publishers Weekly and several other outlets. An epic, sapphic fantasy inspired by Indian mythology, this one will rip your heart out and leave you wanting more.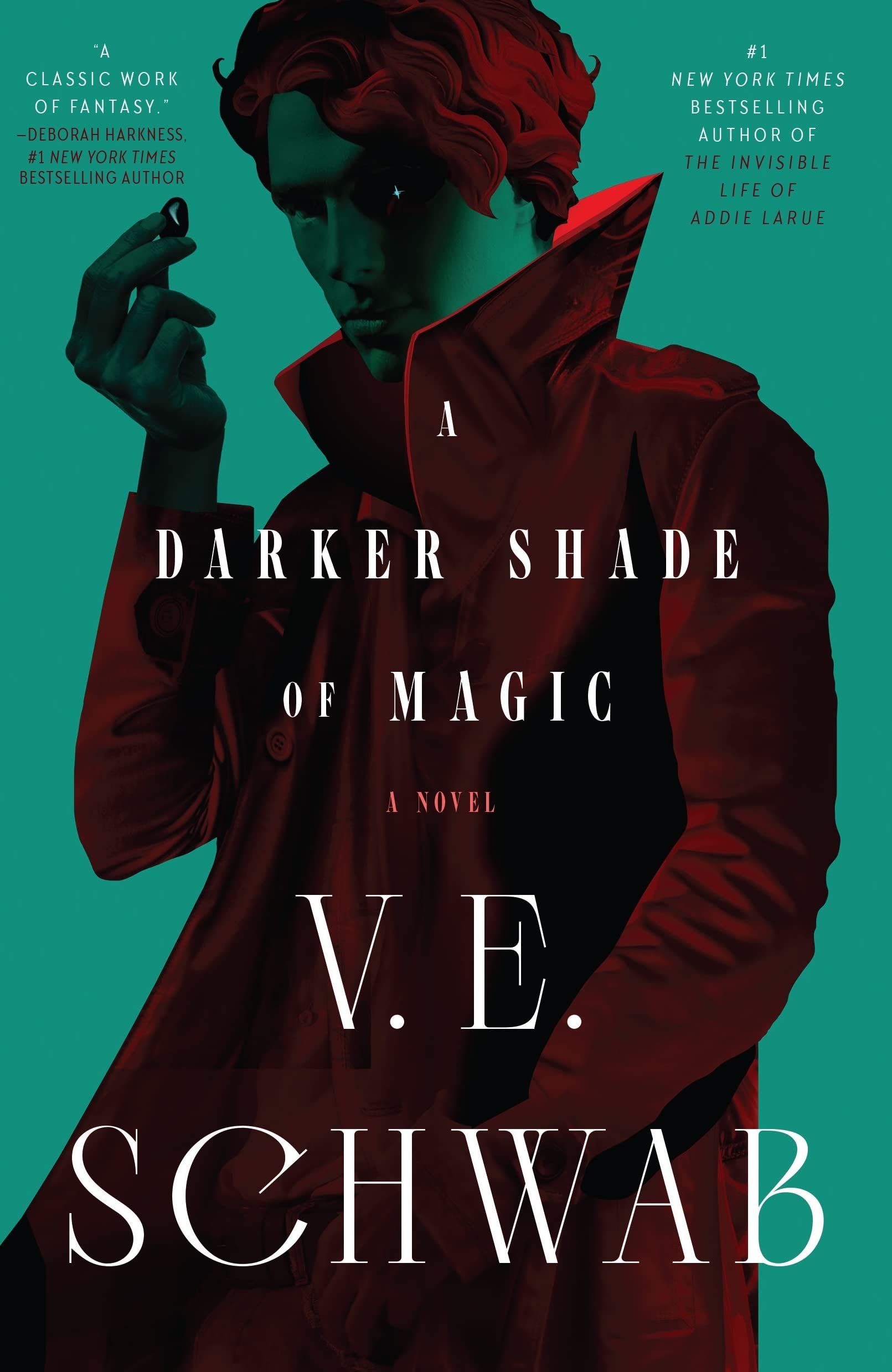 A Darker Shade of Magic by V. E. Schwab
I somehow missed the Shades of Magic trilogy this book kicked off, but I am clearly in the minority. If its over 300,000 ratings and 4.06 average on Goodreads is any indication, then this needs to be on your TBR. Critics praised its compelling worldbuilding and called it "compulsively readable." It follows a rare magician with the power to traverse four parallel Londons — all with their own unique histories and societies. Readers loved it enough that a movie adaptation has been in development for several years.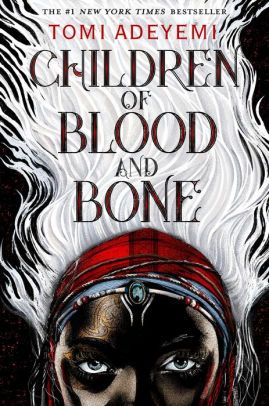 Children of Blood and Bone by Tomi Adeyemi
Tomi Adeyemi might have popularized the "blank of blank and blank" title format that prevails in the fantasy genre. This African-inspired YA fantasy was EVERYWHERE in 2018, pushing the genre out of its western comfort zone and into all the possibilities beyond. Of course, it won all the awards. It's one of Time's Top 100 Fantasy Books of All Time and Time's Best YA Books of All Time. Rated 4.11 on Goodreads, this story is one readers can truly get lost in.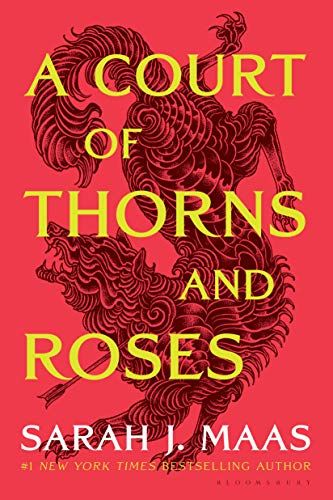 A Court of Thorns and Roses by Sarah J. Maas
Ah, the infamous Sarah J. Maas. Can you even call yourself bookish if you haven't heard of A Court of Thorns and Roses? Outrageously popular and equally contentious, this series of books is undeniably influential. This first book is a loose Beauty and the Beast retelling with a thorny human protagonist forced into a world of magic and danger. Come for the story, stay for the smut. Or vice versa. Either way, Maas knows how to write books that are hard to put down. Likely, that's why the series is a New York Times bestseller.
An Ember in the Ashes by Sabaa Tahir
Like Children of Blood and Bone, this book is one of Time's Top 100 Fantasy Books of All Time and Time's Best YA Books of All Time, and those are just a few of the accolades it received. This New York Times and USA Today bestseller is told from two perspectives: one a soldier, the other an enslaved person. Together, the two rebel against the Empire that shackles them both. With a 4.26 Goodreads rating, this book has both critics' and readers' approval.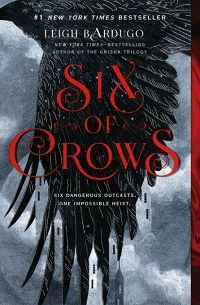 Six of Crows by Leigh Bardugo
Perhaps you've heard of Leigh Bardugo's Shadow and Bone or its Netflix series adaptation. If so, the characters in this award-winning novel will be familiar. Starring six dangerous outcasts, this magical YA heist story offers both action and compelling characters to root for. With nearly 850,000 ratings on Goodreads, Six of Crows boasts an average rating of 4.5.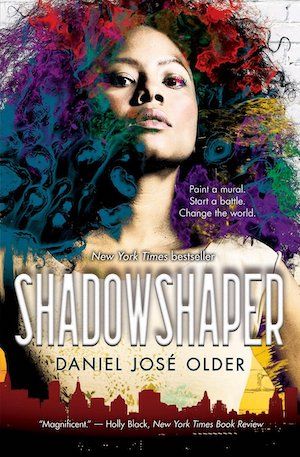 Shadowshaper by Daniel José Older
Next, we have another YA contemporary fantasy gem that wowed readers and critics alike. After a corpse appears at a party and murals in her neighborhood begin to cry actual tears, Sierra learns that she is a shadowshaper. People like her can wield a magic that infuses ancestral spirits into art. Unfortunately, she also learns that someone is meticulously murdering the few remaining shadowshapers. It's easy to see why this was both an NPR and Publisher's Weekly Best Book of the Year.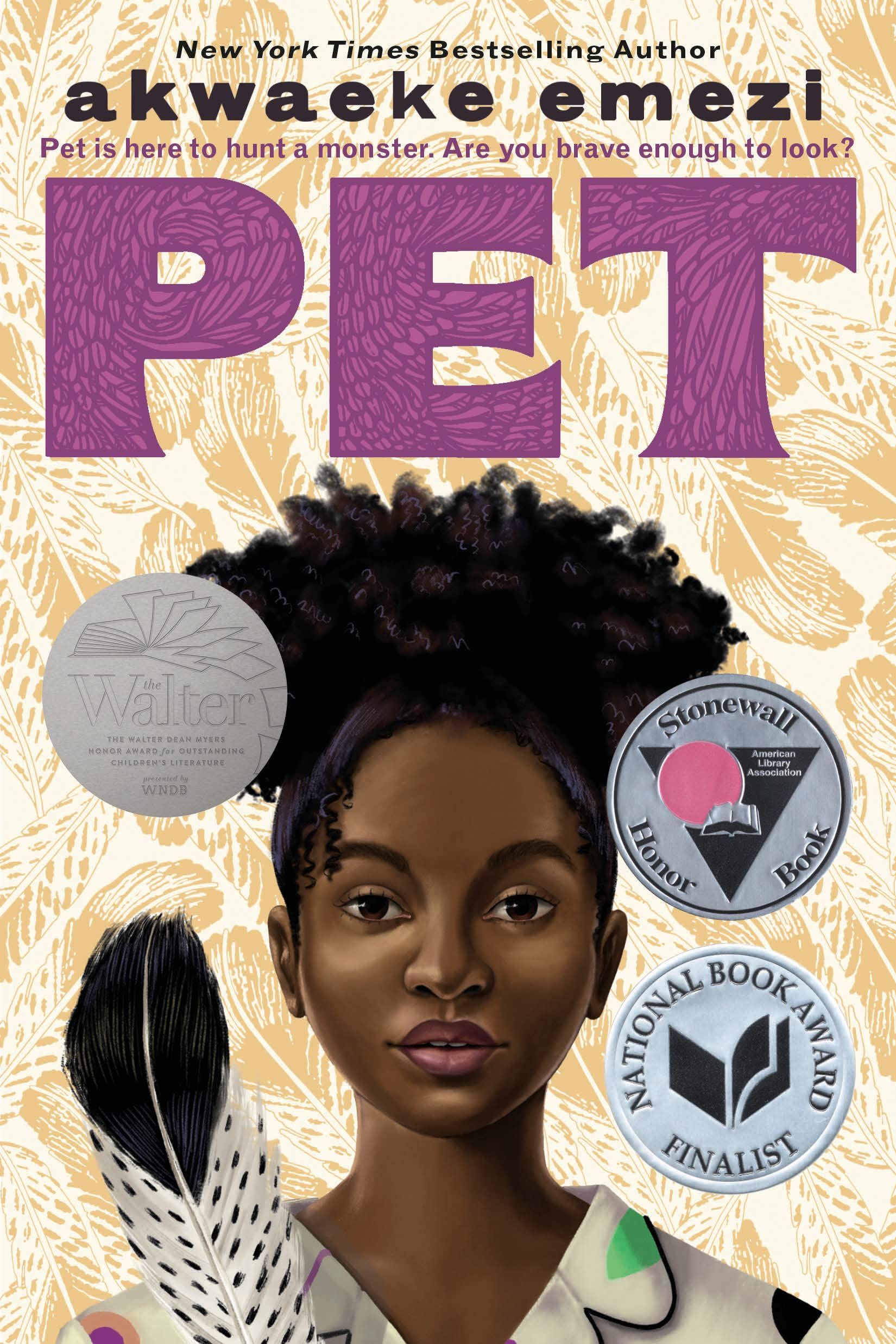 Pet by Akwaeke Emezi
I read this incredible middle grade fantasy novel as a part of a teacher book club and then recommended it to everyone I talked to for the next month. Winner of the Stonewall Book Award, National Book Award finalist, and one of Time's 100 Best YA Books of All Time, this book impressed far more important people than me. Pet defied the genre with its utterly unique story and careful handling of issues like child abuse. It challenges us to face society's ills and bravely push forward.
The Gilded Ones by Namina Forna
I guess I can stop saying this now, but this is a bestseller that dominated conversations in the book world. With strong feminist messages and non-western mythological influences, this tale is far from standard fantasy fare. However, it's done so expertly that you're utterly captivated from start to finish. When 16-year-old Deka bleeds gold at her blood ceremony, she faces a fate worse than death. But then, a mysterious stranger offers her a chance to be a warrior instead of a prisoner, and everything changes. Friends, this is another I absolutely devoured and cannot recommend enough.
Jade City by Fonda Lee
Yep, this is another World Fantasy Award winner and one of Time's Top 100 Fantasy Books of All Time. Of course, with a pedigree like that, Jade City is one of the most influential fantasy books of the last 10 years. It's a perfect mashup of a Godfather-esque gangster film, a family drama, and a fantasy epic unlike anything you've read before.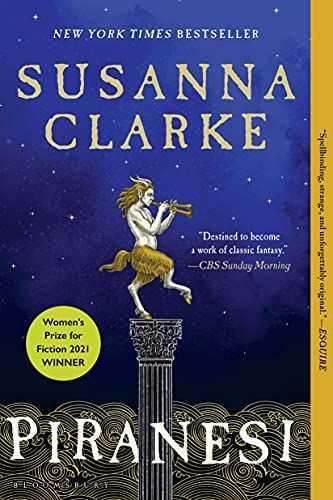 Piranesi by Susanna Clarke
Though I haven't read it, I've heard about this book and seen the cover so much that I feel like I have. It's an imaginative, twisty, surreal tale that lives at the top of bestseller lists. Winner of the Women's Prize for Fiction and a finalist for the World Fantasy Award, Piranesi will be influencing the genre for years to come.
Binti by Nnedi Okorafor
Winner of the Hugo and Nebula awards, Binti is an Africanfuturist masterpiece by ridiculously talented author Nnedi Okorafor. The trilogy is wildly popular and helped launch Tor.com's novella-publishing imprint. The story follows Binti, a girl with an opportunity to take an interstellar journey to attend a prestigious university. However, everything changes when Binti's spaceship is attacked by a fantastical creature, leaving her as the sole survivor.
The House in the Cerulean Sea by TJ Klune
If I were stranded on an island and in need of cozy fantasy to keep me company, I'd pack several books by TJ Klune. Of course, I'd wish that I was on the island where the book takes place, surrounded by the magical children who live and learn in the island's highly classified orphanage. I'm sure I'm not the only person who feels this way, considering its 4.43 Goodreads rating based on nearly 500,000 ratings. This bestseller boasts a laundry list of well-deserved accolades, including the American Library Association's Alex Award.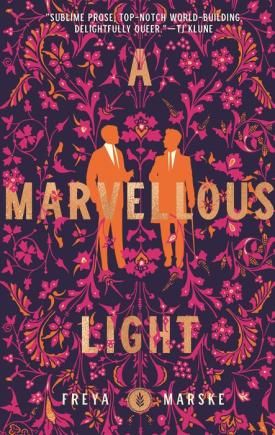 A Marvellous Light by Freya Marske
Listen, I read this fabulous romantic fantasy earlier this year, and I'm still not over it. Combining magic, mystery, and absolutely swoonworthy slow burn romance, this book is perfect. Set in Edwardian England, it starts with a very polite British bureaucratic error that sends our protagonist into a magical world he didn't realize was hiding in plain sight. Of course, this excellent book has garnered critical acclaim, winning the 2022 Romantic Novel Award in Fantasy and coming in as a finalist for the Locus Award.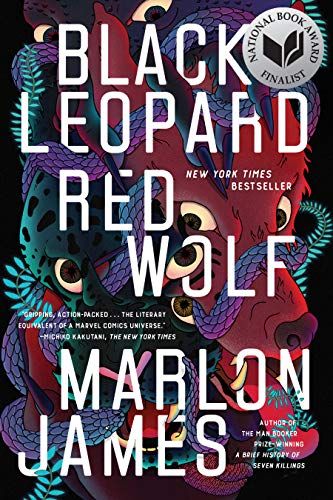 Black Leopard, Red Wolf by Marlon James
Marlon James's 2019 epic novel draws on African history and mythology to create a fantasy world critics have compared to Tolkien's Middle Earth but with Marvel Cinematic Universe levels of action. Black Leopard, Red Wolf is one of Time's 100 Best Fantasy Books of All Time. Additionally, it was named a best book of 2019 by The Wall Street Journal, Time, NPR, GQ, Vogue, and The Washington Post.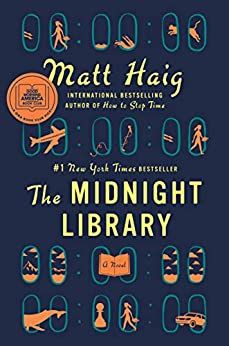 The Midnight Library by Matt Haig
Voted the best fiction of 2020 by Goodreads users, The Midnight Library is a beautiful, heartwarming tale about life. In this Independent (London) Ten Best Books of the Year pick, a woman on the brink of suicide finds herself in a strange library where she can step into other versions of her life. Ultimately, she's able to see the lives she would've had if she made different choices. Her journey reminds her why life is worth living, and if you think I didn't cry like a baby reading this one, you're absolutely incorrect.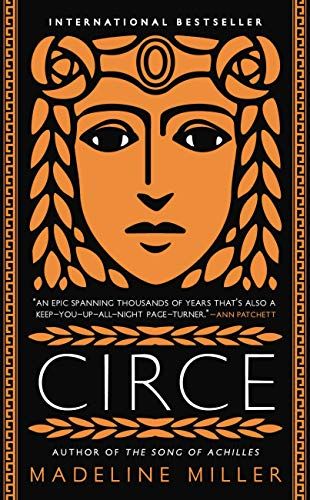 Circe by Madeline Miller
Madeline Miller's retelling of the titular goddess's story took the book world by storm in 2018, and its popularity has yet to wane. Critics and readers are equally intrigued, given its 4.24 rating on Goodreads, New York Times bestseller status, and the ridiculously long list of awards. Name a prominent media outlet, and you can be sure that it named Circe the best book of the year.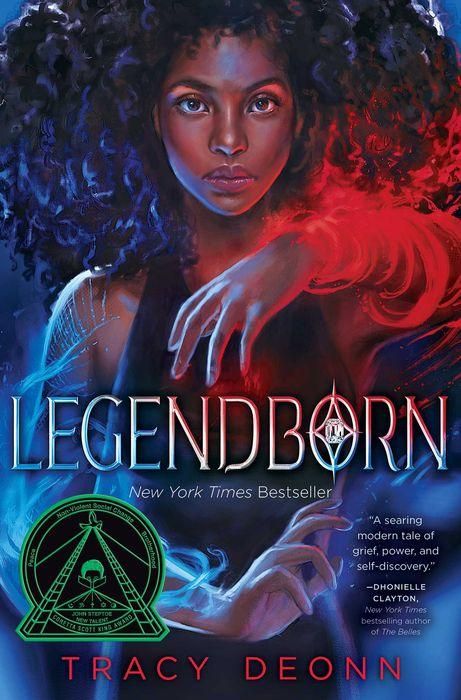 Legendborn by Tracy Deonn
Remember how I said this is a list of "both and"? Well, Legendborn is a critically-acclaimed masterpiece that is still all the rage on Bookstagram, BookTok, and wherever else the cool book nerds hang out. Tracy Deonn's YA contemporary fantasy is a New York Times bestseller and winner of the Coretta Scott King – John Steptoe for New Talent Author Award. In it,16-year-old Bree tries to hide from her grief over her mother's death by throwing herself into a residential program for gifted high schoolers. However, Bree soon discovers that the university where she sought escape actually holds secrets about her mother and her own hidden magic.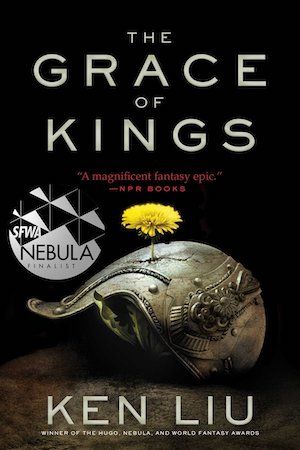 The Grace of Kings by Ken Liu
The Grace of Kings and its author, Ken Liu, are no strangers to critical acclaim. Named one of Time's 100 Best Fantasy Books of All Time, this is the first in an epic series that won Hugo, Nebula, and World Fantasy Awards. With fearless characters who go from strangers to friends united against tyranny to bitter rivals, there's no shortage of intrigue and action. Thus, if you're looking for a new world to get lost in, find out why this book was NPR's best book of 2015.
---
So, those are my picks for the most influential fantasy books of the last 10 years. Did I include the books that influenced you? If you want more fantasy recommendations, check out these other great Book Riot posts: