This content contains affiliate links. When you buy through these links, we may earn an affiliate commission.
The best books for teens 2023 has to offer are funny, romantic, thought-provoking, and dramatic. And some of the books on this list contain all of these qualities within just one story! Stories about teenagers remain popular for a reason. Everything is heightened during your teenage years. First love. First struggles for independence. First time realizing the injustice of the world. These are all so intense. And the intensity of these experiences makes reading about them incredibly compelling.
A lot of people talk about how many adults read young adult books (guilty as charged!). But there are still lots of young adult books for teens to relate to and enjoy in every single genre. On this list, there are stories of teens who feel misunderstood, teens standing up for themselves, and teens who are figuring out their place in the world. Whether the book is set in a modern-day small town, Regency-era London, or the fantasy world of the fae, these books all involve teenagers discovering who they are and what's important to them.
Now, let's get to the real reason you clicked on this post: the list! Here are 20 of the best books for teens 2023 has to offer. Whether you are a teenager or you just read like one, I hope you find some new books to enjoy!
Contemporary
Rez Ball by Byron Graves
After the death of his brother, Tre escapes from his grief by playing basketball. The varsity team offers him his brother's spot, and he becomes determined to fulfill his brother's dream of being the first Ojibwe rez team to make it to the state championship. But Tre is putting an incredible amount of pressure on himself, the team, his academics, and basically every aspect of his life. He wants to be the basketball hero his brother was supposed to be. But when the pressure and grief catch up to him, all of Tre's hard work might be for nothing.
Solitaire by Alice Oseman
From the creator of Heartstopper, Tori is a British 16-year-old girl who's already tired of life. She doesn't like most of her friends or almost anyone except her younger brother. And it's hard for her to care about school or any of her old hobbies. When an anonymous blog called Solitaire starts making people engage in dangerous pranks, Tori wants to make it stop before anyone is seriously hurt. Some may find Tori an annoying, whiny cynic, while other readers may appreciate her snarky cleverness and authenticity. Either way, it's a story worth reading this year.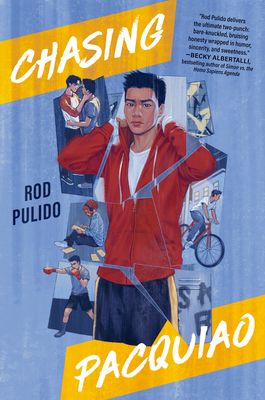 Chasing Pacquiao by Rod Pulido
Bobby is a high school student who hasn't told anyone he is queer because he's worried about the reaction from his conservative Filipino community. After he is publicly outed and tormented by a bully, Bobby takes up boxing. He takes inspiration from the Filipino boxer Manny Pacquiao. But when his idol shares homophobic views publicly, Bobby's world feels shaken up all over again. How can he come to terms with losing respect for the hero who helped him get through such a hard time?
Romance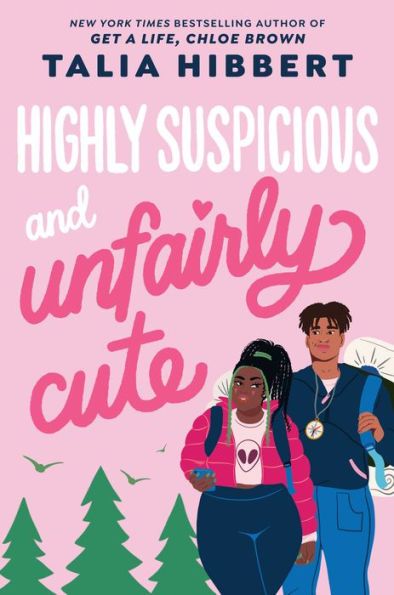 Highly Suspicious and Unfairly Cute by Talia Hibbert
Talia Hibbert became one of my favorite authors for her adult romances, like Get a Life, Chloe Brown. This is her YA debut. It's a best-friends-to-enemies-to-lovers story set in a wilderness survival course. After taking dramatically different paths in high school, rivals Bradley and Celine will have to work together to win the wilderness prize. But while trying to survive in the woods, they remember why they used to be best friends, and new feelings also start to develop between them. Perfection!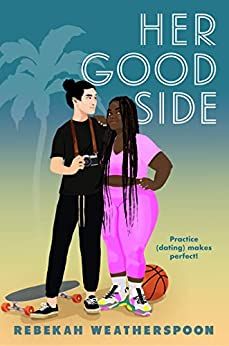 Her Good Side by Rebekah Weatherspoon
Rebekah Weatherspoon is another adult romance favorite of mine, with a YA debut that came out this year. At 16, Bethany has never kissed a guy or even gone on a date (which is so relatable to me). She starts the story determined to change that, but her crush turns her down when she's trying to get a date for the homecoming dance. Her friend, Saylor, convinces her to take her boyfriend, Jacob, to the dance as a friend. But then, when Saylor and Jacob break up, Bethany isn't sure if she should still go to the dance with Jacob. And her feelings towards him don't feel so platonic and friendly anymore.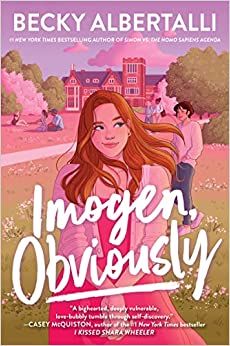 Imogen, Obviously by Becky Albertalli
Imogen has always considered herself heterosexual. But she's an ally with two queer best friends. When she visits one of her best friends, Lili, at college, Imogen discovers Lili has lied to her new college friends, telling everyone that she used to date Imogen. So they all think Imogen is queer too. But as Imogen spends more time with Lili's new friend Tessa, things turn very flirtatious, and Imogen wonders if she is as straight as she thought.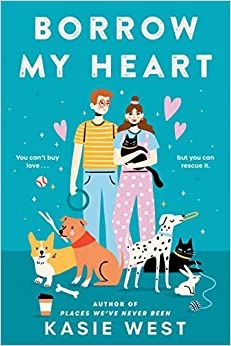 Borrow My Heart by Kasie West
Wren usually minds her own business and follows a set of logical rules that have helped her get by since her mother abandoned their family years ago. But when she sees a boy named Asher, who has obviously been catfished and is waiting for a blind date, she pretends to be Gemma, the girl he is waiting for. What she thought would be a one-time good deed transforms into a full-blown relationship. But Asher still thinks Wren is Gemma. And the lie threatens their new closeness and the future of their relationship.
Fantasy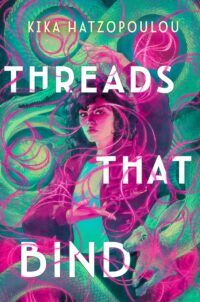 Threads that Bind by Kika Hatzopoulou
This Greek mythology-inspired story, which is actually by a Greek author, is set in a world where the descendants of the gods inherit their powers. Io is a descendant of the Greek Fates who uses her powers as a private investigator. One case leads her to a series of disturbing murders. To solve the case and save her city, Io will have to work with the descendants of other gods and goddesses from many different mythologies. This includes working with the handsome mobster Edei, who, according to their life threads, is technically Io's soulmate, even though they've never met.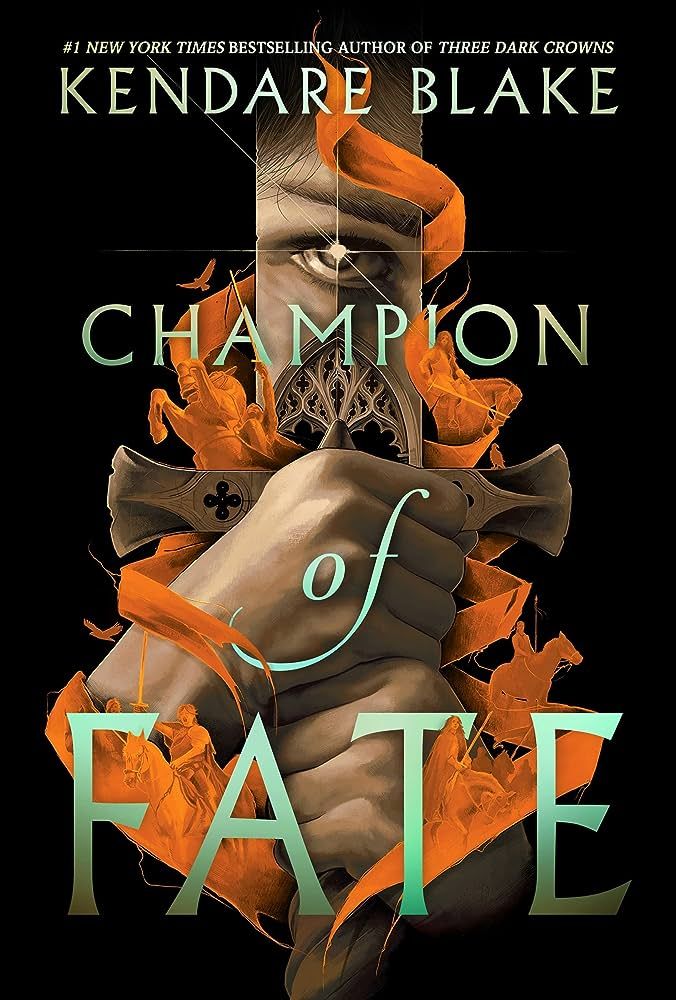 Champion of Fate by Kendare Blake
Aristenes are the female warriors who help heroes rise to the challenge and become victorious. Reed has always wanted to be an Aristene: she believes this is where the true power in her world lies. But when she meets her first hero, Hestion, and learns secrets about the Aristenes she never could have imagined, her worldview is shaken. She doesn't know whether to continue down the life she always planned for herself or forge a new destiny with Hestion by her side.
Divine Rivals by Rebecca Ross
In a world where the gods are at war, mortal teens Iris and Roman are competing against each other for a columnist position at a local paper by day. But at night, they are writing each other deep, thoughtful letters that get exchanged through a magical wardrobe. It's fun to read the difference between their chemistry-filled banter at the newspaper office and the way they earnestly pour their hearts out through the secret letters. But the story is more than just a romance. It also deftly deals with themes of war, loss, and grief.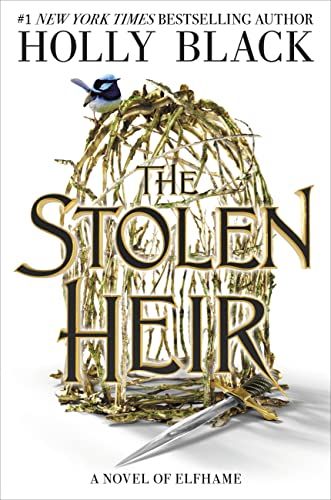 The Stolen Heir by Holly Black
Suren is the daughter of the queen of the Court of Teeth, who has fled to the human world to escape the cruelty of her mother and the rest of the court. There, she lives alone in the woods, hoping everyone from back home has forgotten her. But then a storm hag finds her, and she's saved by Prince Oak, whom she was betrothed to as a child. He wants her help on an expedition north. Surren is the only one with power over her mother. Surren doesn't trust Oak, and she has no desire to return to her former home. But Oak might not give her a choice.
Science Fiction
Throwback by Maurene Goo
This time travel story is a true delight to read. It might be light on other sci-fi details, but it's one of my favorite YA books I've read this year. Samantha and her mother, Priscilla, have never gotten along. After a huge fight between them, a mysterious ride share drops Samantha back at Priscilla's high school in 1995. Sam thinks she has to help her mom become the first Asian American to win homecoming queen in order to return back to the present day. But throughout her time in 1995, Sam befriends Priscilla and gains a new appreciation for how her mother's context and history inform her choices as a mother. There's a lot of humor and a bit of romance thrown in, too. Just read the book. I promise you won't be sorry!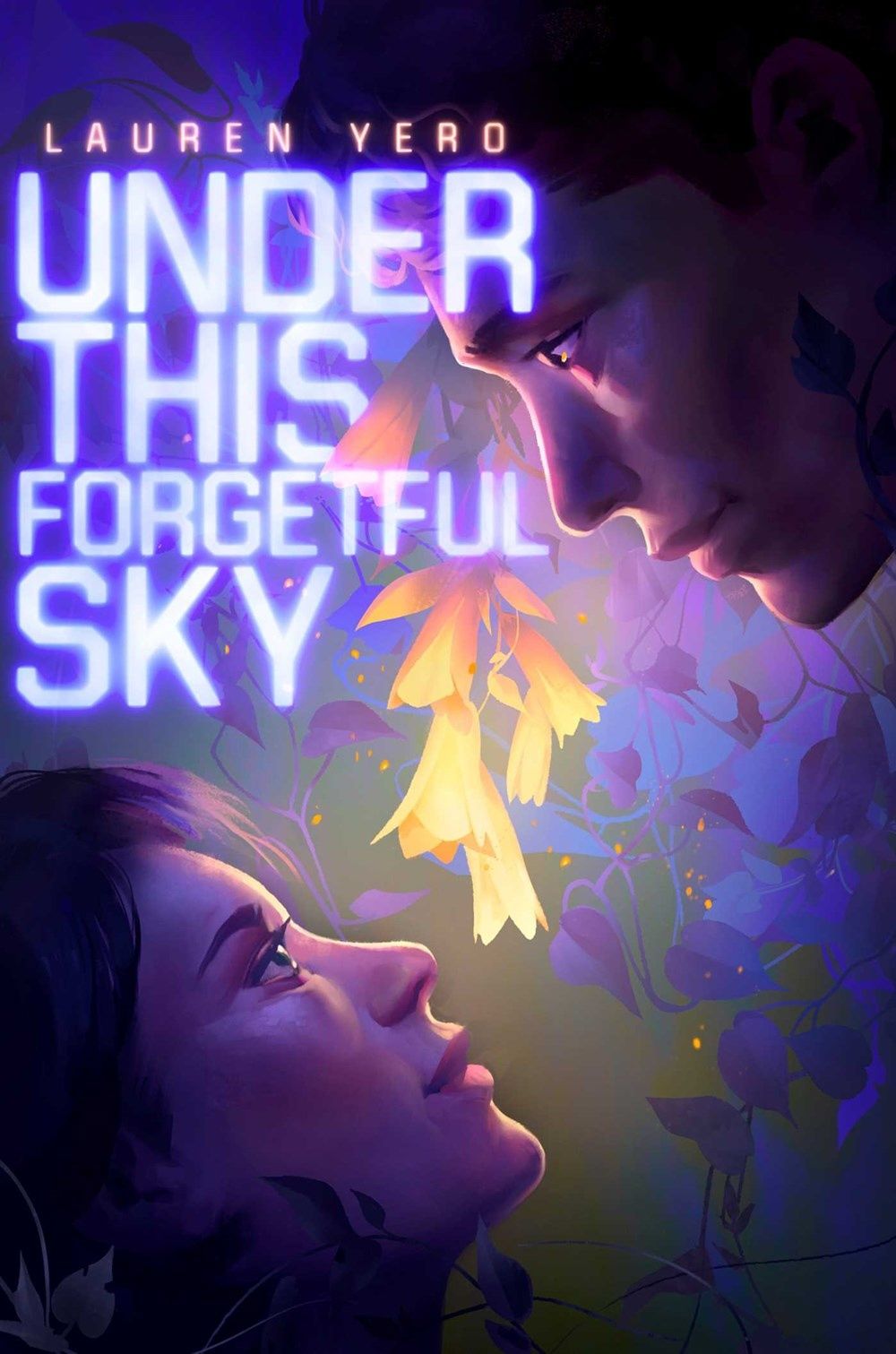 Under This Forgetful Sky by Lauren Yero
In a future where only the elite are protected from constant environmental catastrophes, Rumi has spent his entire life inside the walls of St. Iago. But when rebels break through and infect his father with a deadly virus, Rumi will do anything to save him. This leads him out of the city that protects him to Paz, who agrees to lead him on a journey to find a cure. Paz has her own agenda and feelings about their deeply uneven society. The two are from completely different worlds and might also be on opposite sides, but throughout the journey, their feelings keep pulling them together.
Mystery & Thriller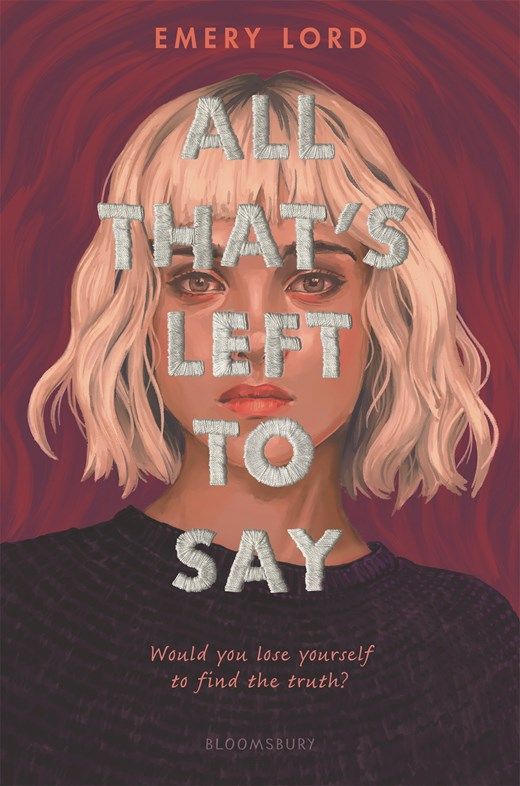 All That's Left to Say by Emery Lord
When her best friend and cousin dies of an overdose, Hannah becomes fixated on discovering who gave her the pills. So, a year later, she enrolls in her cousin's fancy private school and begins her undercover investigation. But the people there are more complicated and likable than Hannah expected. She even starts a romance with the last person she ever expected to like. Soon, she's torn between her desire to finish her investigation and get revenge and the need to grieve and start to move forward with her life. Neither path will be easy.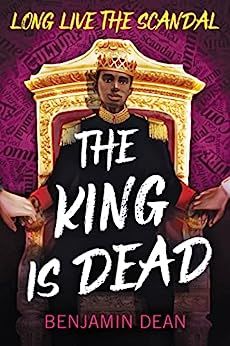 The King is Dead by Benjamin Dean
Coping with the death of his father, at age 17, James is the new King of England and the first Black monarch. He's also keeping his romance with a palace intern and the fact that he's queer a secret from everyone except those closest to him. But when his boyfriend disappears, and his secrets start spilling over the pages of the tabloids, James knows that someone he trusts has betrayed him. His journey to find out who is full of twists and turns. And there's a fair bit of romance thrown into this thriller as well!
Historial Fiction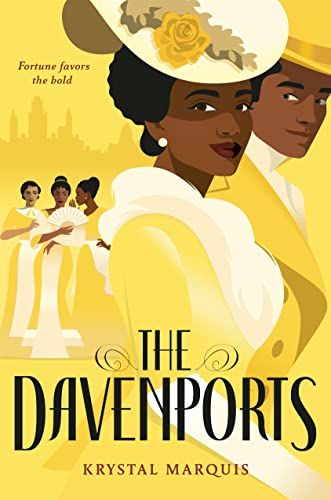 The Davenports by Krystal Marquis
Set in 1910, the Davenports tells the story of a wealthy Black family and the women involved with them. There are the Davenport sisters, Olivia and Helen, who have very different goals for their futures. Amy-Rose is their childhood best friend turned maid, who dreams of owning her own business and is secretly in love with Olivia and Helen's brother, John. And then there's Ruby, Olivia's best friend, who wants to marry John as well. The drama is off-the-charts good. And the story explores a little-known period of American history with excellent world-building. It's also based on the real-life story of C.R. Patterson and his family.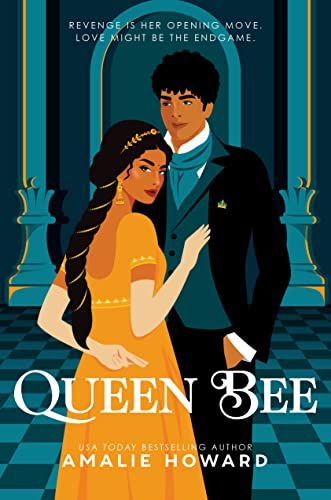 Queen Bee by Amalie Howard
This book markets itself as Bridgerton for teenagers, and it delivers! Set in Regency England, Lady Ela returns to London in the disguise of a mysterious heiress in order to get revenge on a friend who betrayed her. She didn't plan on falling for a handsome Marquess, who now doesn't even know her real name. And soon, Ela isn't even sure if revenge will feel as good as she imagined. Set against a truly diverse backdrop, this Regency romp will delight fans of historical romance and intrigue.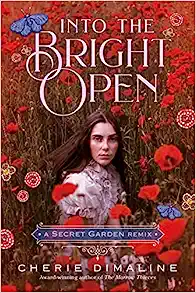 Into the Bright Open by Cherie Dimaline
This Secret Garden retelling leans hard into gothic themes. When Mary's parents die, the 15-year-old must move to her uncle's mysterious estate in Toronto. There, Mary finds a domineering stepmother, a chronically ill cousin kept in the attic, and a locked-up garden. With the help of Sophie, a local Indigenous girl, Mary starts digging into family secrets and trying to make a plan to free her cousin from the attic. But disobeying her stepmother's rules comes with the risk of being sent away from her new home to boarding school.
Graphic Novels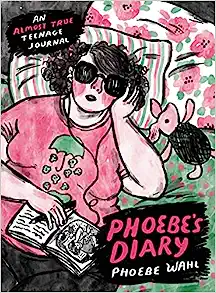 Phoebe's Diary by Phoebe Wahl
With beautiful illustrations, Phoebe Wahl based this graphic novel on her actual teenage diaries from 2006. She has crushes on multiple boys, thinks about her body a lot, and must deal with a revolving merry-go-round of friend drama. Most of all, she just wants to know who she is and find where she belongs (along with a strong desire for a pair of skinny jeans). This story is told with humor and deep emotion that the Y2K era intrigued teens of today will certainly relate to.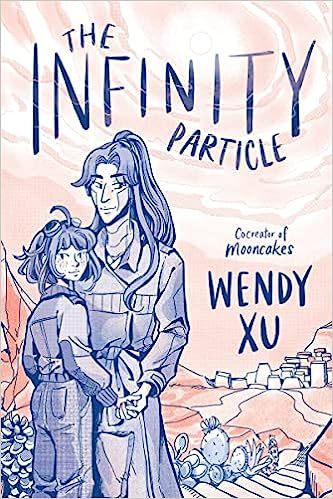 The Infinity Particle by Wendy Xu
Clementine gets her dream job when she moves from Earth to Mars and begins working in a famous artificial intelligence lab. She partners up with Kye, an AI humanoid who is more independent and human-like than she's ever seen before. The chemistry between them grows, and Clementine begins to question all her former beliefs about AI. If Kye can have very real feelings, should he be able to have more autonomy over his life? This look into the future is both romantic, thrilling, and deeply thought-provoking.
---
I hope you find a new favorite read on this list! If you want to look for more YA books, check out this list of back-to-school books for teenagers or one of the many other young adult articles written on Book Riot.