This content contains affiliate links. When you buy through these links, we may earn an affiliate commission.
As Haruki Murakami famously wrote, "If you only read the books that everyone else is reading, you can only think what everyone else is thinking." And let's face it, most of the time, most of us are reading books published by the Big Five publishers (Penguin/Random House, Hachette, HarperCollins, Simon and Schuster, and Macmillan), not indie publishing companies. These are often the books with the huge marketing budgets that everyone, it seems, is talking about, from our favourite podcast hosts to bookstagrammers to those few newspapers that still have a dedicated book review section.
But what if you want to be a little more original? Some of my favourite reads have been serendipitous finds in secondhand bookshops or those recommended to me just once, randomly, in a bookish forum. The buzzy books aren't necessarily the best books. And even if they sometimes are (case in point: Yellowface by R. F. Kuang), it's nice to have a varied diet, to be adventurous, to try something different once in a while.
Enter indie publishing companies. They're often lower profile, and they don't have the huge marketing budgets of the Big Five. They rely on social media, word of mouth, and the occasional prize longlisting, shortlisting, or even victory. But they're staffed by people who are driven by their love for good books, and their authors often don't fit the mold of the famously risk-averse Big Publishing, which arguably makes them more interesting. Many of them, too, have particular specialisations, like literary translation or queer fiction. Following what the indies are publishing can help us both diversify our reading and find books that can act as both mirrors and windows for us, helping us to feel seen and to empathise with others who have different lived experiences.
So, which indie publishing companies should you follow to find your next read?
Catapult
If your thing is literary fiction or creative nonfiction, Catapult is definitely worth keeping an eye on. While their excellent writing classes are very much missed, they still have some useful resources for aspiring writers — they have published, for example, Courtney Maum's Before and After the Book Deal, and Matthew Salesses's Craft in the Real World, which interrogates assumptions and traditions about how MFA courses are run and structured.
Chronicle Books
When I worked at East City Bookshop, I'd often pick up a book, or book-adjacent item, purely because it looked fun. Then I'd turn it over and never be surprised when the publisher was Chronicle Books. From their 642 Things to Write journal to a niche book on the history of sketch comedy or Dolly Parton's memoir, there's something for everyone — and their website is a good place to browse as the gift-giving season looms into view.
Gallic Books
Gallic Books started life in 2007 with a mission to bring the best of French fiction to an English-speaking audience in the UK, the U.S., and elsewhere: you may know them, for example, as the publishers of The Red Notebook by Antoine Laurain. The London-based indie has since broadened its remit — publishing British crime and horror, as well as literary fiction from Australia and New Zealand — but French fiction remains a core focus. (Full disclosure: I now work there as a Marketing Exec.)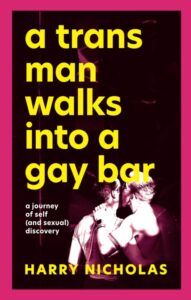 Jessica Kingsley Publishers
Jessica Kingsley Publishers are excellent for diversity and representation of all kinds, bringing nonfiction to children and general adult readers, as well as parenting guides and more academic-skewing titles. Their website currently features books on autistic joy and developing antiracist occupational therapy, and they are also strong on LBGTQ+ representation. Book Rioter CJ Connor particularly recommends A Trans Man Walks Into a Gay Bar by Harry Nicholas.
Levine Querido
Levine Querido's motto is "giving voice to a world of talent." Its founder, Adam A. Levine, was Editor-in-Chief at Knopf Books for Young Readers before leaving to start a publishing house that would bring the best of worldwide literature to the children's book world, from picture books up. The authors that Levine Querido has brought to readers in the USA include Japan's Nahoko Uehashi and Chile's Luis Sepúlveda.
Row House
Founded by Rebekah Borucki, a mixed-race woman committed to "activism centering Black liberation and trans rights," Row House walks the walk when it comes to centering marginalised voices and seeking to disrupt both storytelling and the publishing system — paying all its authors a $40,000 advance and royalties of 40%, which far exceeds the national average. They partner with Simon & Schuster and believe that by having a seat at the publishing table, they can truly have an impact on the industry. This four-minute video is inspiring!
Sarabande Books
Based in Louisville, Kentucky, the nonprofit Sarabande Books publishes excellent poetry, essays, and literary fiction. Their books have won or been shortlisted for an impressive array of prizes, including the Pulitzer and the National Book Critics Circle Award. They also have a particular focus on developing new emerging writers on both local and national levels through their free arts programming.
Tin House
Known as the home of one of the most prestigious summer writing workshops and, for a long time, literary magazines, Tin House also publishes books on the literary and craft-driven end of the writing spectrum. Let's Go Let's Go Let's Go by Cleo Qian, which they published this summer, has been longlisted for the Carnegie Medal for Excellence.
Torrey House Press
A nonprofit based in Utah, Torrey House Press sits, in their words, at "the intersection of the literary arts and environmental advocacy." Their authors "explore the diversity of human experiences and relationships with place," and their books "create conversations about issues that concern the American West, landscape, literature, and the future of our ever-changing planet, inspiring action toward a more just world." They believe literature has a vital part to play in social change and proudly champion marginalised communities of all kinds.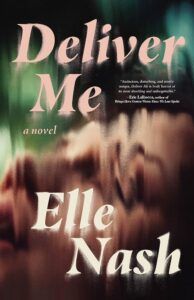 Unnamed Press
Founded in 2014 in Los Angeles, Unnamed Press emphasises work that is "exciting, radical, urgent" — voices that are diverse, that start conversations, and that are also accessible to a wide variety of readers. They publish both fiction and nonfiction, both emerging and established writers, and their authors have been finalists for several prizes.
Why not follow these indie publishing companies on the social media platform of your choice and sign up for their newsletters? Or you can browse the catalogues of these indie publishing companies online — you're bound to find some gems among them.
You can also browse our lists of indie publishers with extensive BIPOC & queer catalogs, nonfiction from indie presses, and best indie romance books.