This content contains affiliate links. When you buy through these links, we may earn an affiliate commission.
Bookish coasters do not get enough love. When you go somewhere in your home to read, a beverage of some kind is necessary, and no one wants a ring on their furniture. So why not be completely on-theme and have a set of bookish coasters to match the occasion?
I am going to make the bold claim that coasters can be an excellent investment. As someone who has multiple glasses and mugs out at a time, I can always use an extra coaster at the ready when I need one. A set of bookish coasters just matches my aesthetic. I like lighting a bookish candle, grabbing a warm cup of tea, a cold glass of water, and a book when I have free time. Plus, it helps me avoid using a rogue book as a coaster for my drinks. No one wants to have a drink ring anywhere it doesn't belong. So, really, buying a coaster is a win-win for everyone.
I imagine fellow book lovers will feel the temptation to buy these adorable coasters, too. The sets include some amazing cover art, book references, and library cards. Bookish coasters brighten up any home library, work desk, or living room, so you might as well buy one of the great sets collected here.
Custom Book Coaster
If you are looking for a specific book reference, there is no better place to request a coaster. You can select a book cover or page and receive a unique bookish coaster just for you. $15+.
Oak Book Coasters
These wooden coasters have my entire soul. Who doesn't want a set of coasters that looks like tiny stacks of books? $10+.
Cozy Bookshop Coaster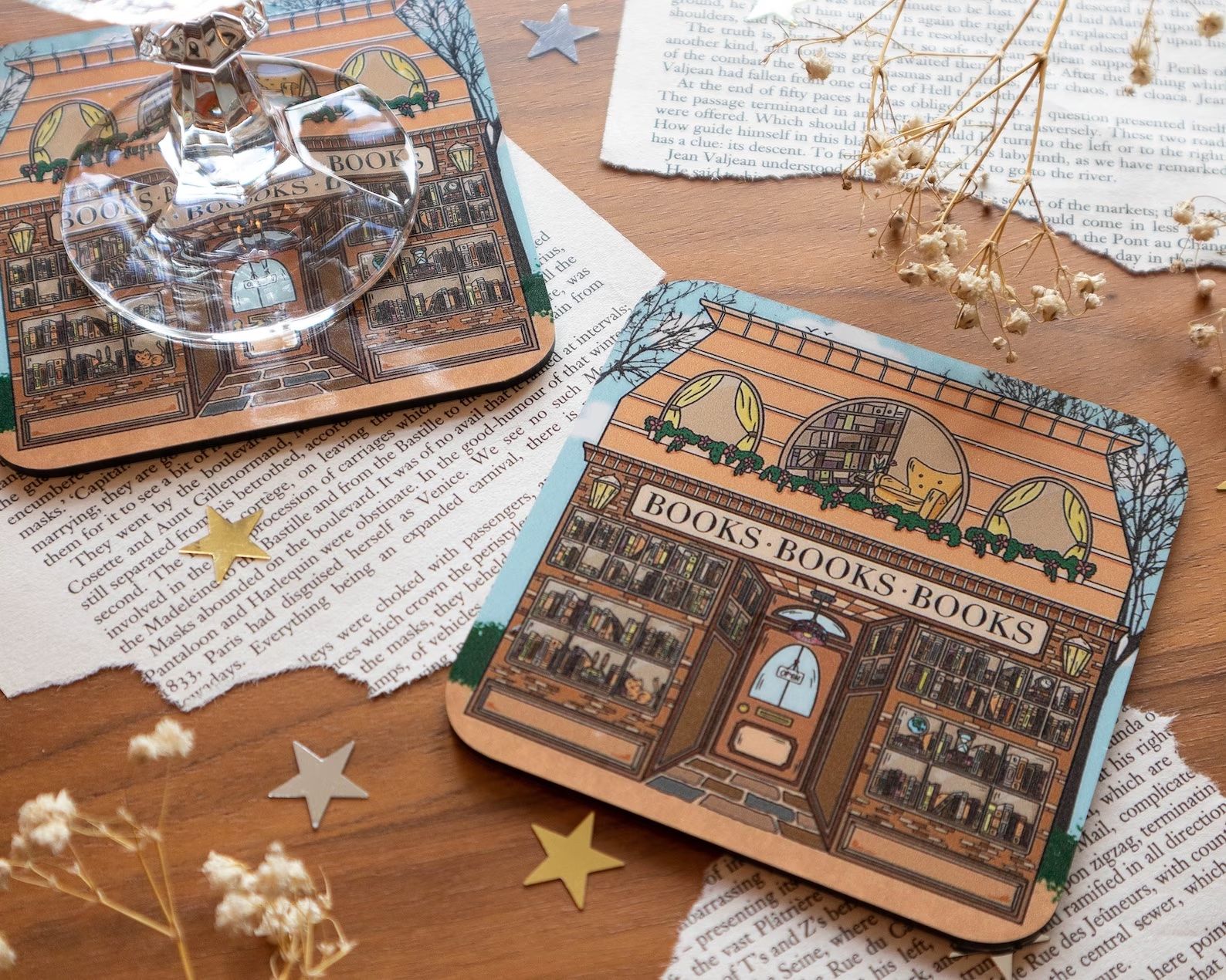 Now, you can have a clever set of cozy bookshops on the surfaces of your home. $6+.
Cork Library Genre Coasters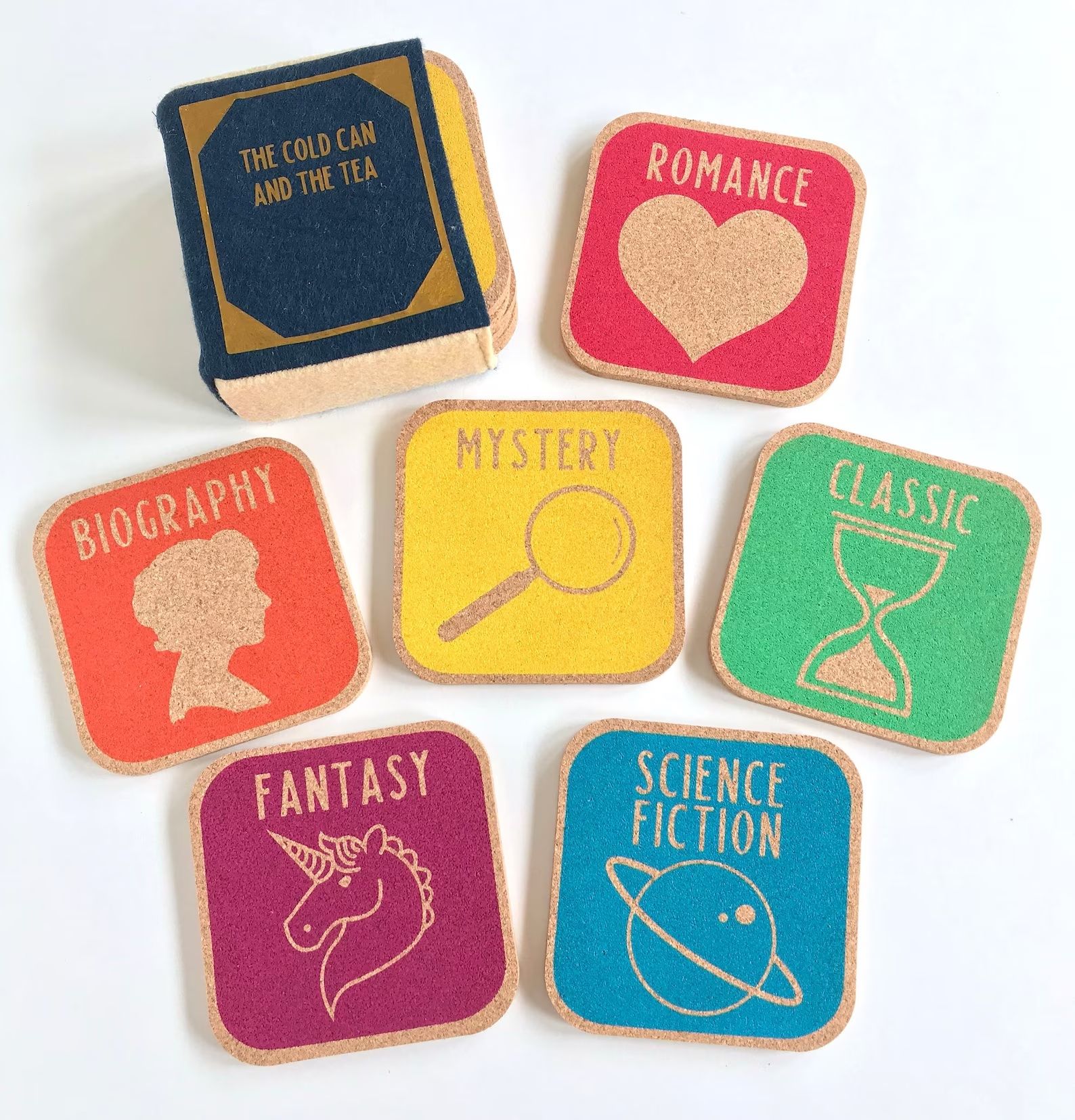 Any reader who loves a range of genres will have plenty to choose from with this set of cork coasters. $30.
Book Lover Tile Coaster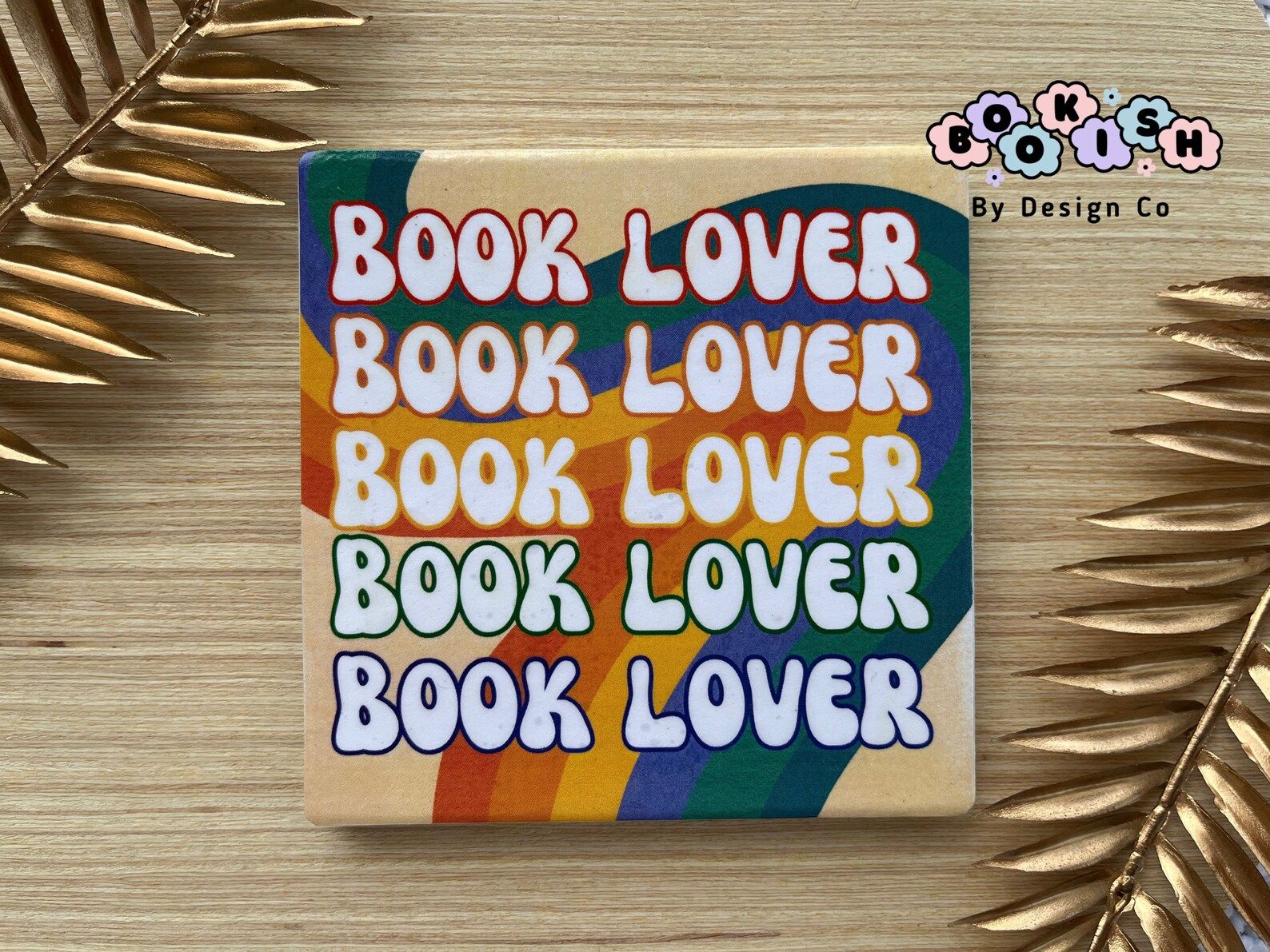 I love a vintage-inspired design like this. I think any book lover would be happy to use this coaster for their drink. $8.
---
Now, you might just have a bookish coaster on your wishlist that will suit your bookish home. If you are looking for other bookish home decor, check out these bookish accessories for your cat, these luxury cozy reading chairs, or these DIY book nook kits.