Severe storms have swept across the United States, spawning tornadoes, hail and damaging winds in multiple states.  In Hawaii, both Maui and the Big Island have been hit by firestorms with severe destruction.
CLICK TO GET KURT'S FREE CYBERGUY NEWSLETTER WITH SECURITY ALERTS, QUICK TIPS, TECH REVIEWS AND EASY HOW-TO'S TO MAKE YOU SMARTER
Unfortunately, that means that some people whose houses are still intact are going to experience damage to their homes, whether it be roof damage, flooding, leaks, structural issues or something else.
What's even more unfortunate is that this is a time when scammers will prey on, and try to take advantage of, innocent down-and-out Americans who are just trying to get their homes back to normal.
Here's what you can do to avoid the double whammy of a post-disaster scam.
HOW TO SPOT RED FLAGS FOR THIS LATEST FACEBOOK MARKETPLACE SCAM
How do scammers use storm season to their advantage?
If you've ever had damage to your home from severe weather, you know how stressful the process can be to get your home back to normal. The process can be intimidating and long-winded, which is why scammers will create fake deals and claim that they can get your home fixed more quickly than anyone else.
They will claim to be a contractor who can fix your home fast and will ask for you to pay them directly in cash. Before you know it, your money is gone, the job still needs to be done, and the "contractor" has disappeared without a trace. This is all too common and can be avoided with the proper steps taken.
DON'T FALL FOR GEEK SQUAD, PAYPAL SCAM ALERT
What should I do if my home has been damaged?
The first step you should take after your home has been damaged is to reach out to your home insurance provider. Many insurance companies also offer mobile apps that allow you to report and track damage claims. 
These apps often have features that can help you identify reputable contractors and avoid scams. For example, the app may provide a list of recommended contractors whom the insurance company has vetted or provide tips on how to spot common scams.
Once you get the list of contractors from your home insurance provider, start doing your research on each one. One way to do this is through the Better Business Bureau, which is there to help you see if these companies have ever had any complaints, how they go about resolving complaints, and if they're worth hiring.
You do not have to use any of the companies that your home insurance provider recommends. However, you must do the research before hiring anyone, whether they were recommended to you or not.
MORE: HOW TO PREVENT PHONE SCAMS AGAINST OLDER LOVED ONES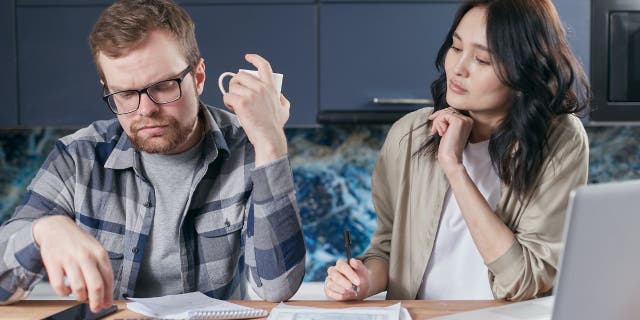 MORE: HURRICANE AND DISASTER PREP: BEST TIPS FOR PREPARING FOR WEATHER EVENTS 
What if I want to go with a different contractor?
If you decide that you do not want to use a company recommended by your insurance, there are many online directories that you can use to find reputable contractors in your area. These directories often include reviews and ratings from other customers, which can help consumers make informed decisions about whom to hire. Examples of such directories include HomeAdvisor, Angie's List and Yelp.
Don't forget about using your social media, which can also be a valuable resource in dealing with storm damage. You can use social media to ask for recommendations from your friends and family or to join local groups where you can get advice from others who have dealt with similar situations. You can also see if the company you're interested in using has a social media presence or a website so that you can see some previous work it's done.
Overall, the key is to stay informed and use technology to your advantage. By using the resources available to you, you can protect yourself from scammers and ensure that you get the help you need to repair any damage caused by a storm.
FOR MORE OF MY TECH TIPS & SECURITY ALERTS, SUBSCRIBE TO MY FREE CYBERGUY REPORT NEWSLETTER BY HEADING TO CYBERGUY.COM/NEWSLETTER
BEWARE OF THIS NEW BITCOIN BLACKMAIL SCAM
What red flags should I look for?
One of the biggest scam tactics that the Better Business Bureau has seen is when a contractor asks for you to pay them directly in cash or give them the check that you've received from your insurance company. 
Often times, when insurance companies pay claims, they will send one check that is meant for multiple contractors, such as a roofing team, siding team, and others. You should never hand that insurance check over to a contractor or pay them in cash.
HOW TO GUARD AGAINST 'BRUSHING' SCAMS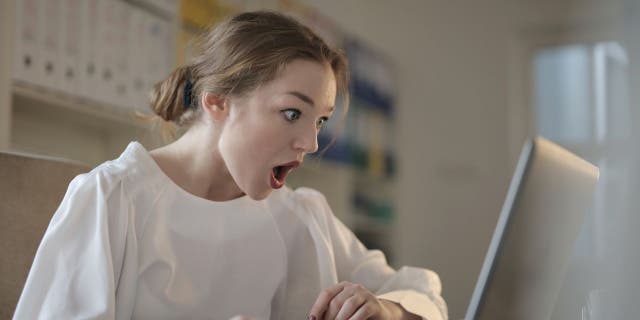 The best way to pay a contractor is via credit card. That way, you have their name, and that you paid them, on file, and you can reach out to your credit card company in case anything goes wrong. If you ever do need to file a complaint, contact the Better Business Bureau, where you can file a claim 24/7.
HOW TO AVOID THE MALICIOUS PHONE SIM SWAP SCAM
How to track and report storm damage scams
There are websites dedicated to tracking and reporting scams related to storm damage. You can use these sites to stay informed about common scams and to report any suspicious activity you encounter. Here are a few examples:
The National Center for Disaster Fraud (NCDF) – You can call their hotline at 866-720-5721 to report fraudulent activity related to natural disasters. They also have a website where you can report scams and find resources on how to protect yourself from fraud.
Better Business Bureau – The BBB has a Scam Tracker tool on its website where you can search for scams related to storm damage and other types of fraud.
ScamPulse.com – This website is run by the Better Business Bureau and allows you to search for scams related to any natural disasters. You can also report a scam and find resources on how to protect yourself from fraud.
Federal Emergency Management Agency (FEMA) – FEMA has a webpage dedicated to disaster fraud where you can learn how to recognize and report scams related to storm damage.
StopFraud.gov – This website is maintained by the United States Department of Justice and provides information on how to report and prevent fraud related to natural disasters.
It's important to be vigilant and cautious when dealing with storm damage and always verify the legitimacy of contractors and repair services before hiring them.
DON'T FALL FOR THESE WRONG NUMBER TEXTING SCAMS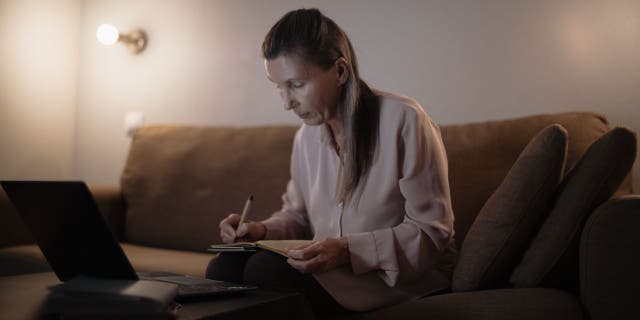 How to stay safe and connected during and after a storm 
Invest in a personal locator beacon
Before a storm even hits, consider investing in a personal locator beacon, also known as a PLB, which is a small, handheld device that transmits a distress signal to emergency services in the event of an emergency. It uses satellite technology to pinpoint your exact location and can alert rescuers where cell coverage may be limited or non-existent.
Stay safe with these five best personal locator beacons
Use Apple's Emergency SOS feature
If you have no cell phone service after a storm, but own an iPhone 14 or an iPhone 14 Pro or later model, you can use the feature – Emergency SOS via satellite. Apple has partnered with satellite communications company Globalstar to create the feature and uses satellite connectivity to put you in touch with local emergency dispatch centers if they are in an area with no cellular coverage.
Have a well-stocked emergency kit
I also recommend you have a well-stocked emergency kit that includes essential supplies such as non-perishable food, water, first aid supplies, and a battery-powered or hand-crank radio. It's also a good idea to have a plan in place for where to go and what to do in the event of a severe weather emergency.
Get my six survival gear must-haves by heading to Cyberguy.com/SurvivalGear
WHAT HAPPENS WHEN A CYBERCRIMINAL GETS ACCESS TO YOUR EMAIL ADDRESS?
Kurt's key takeaways
By taking these precautions and being prepared ahead of time, you can increase your chances of staying safe and minimizing the impact of a storm on yourself and your loved ones. 
It is also important to exercise caution and remain vigilant after a severe storm; as I mentioned, scammers often exploit the vulnerability of innocent individuals like us. Thus, it is imperative to stay alert and take necessary precautions.
Have you ever experienced storm damage or encountered a scam related to it? Share your story with us, and let us know how you dealt with it by writing us at Cyberguy.com/Contact.
CLICK HERE TO GET THE FOX NEWS APP
For more of my security alerts, subscribe to my free CyberGuy Report Newsletter by heading to Cyberguy.com/Newsletter
Copyright 2023 CyberGuy.com.  All rights reserved.