Tata Motors, India's foremost automaker, has achieved a remarkable milestone by surpassing Kia Corporation in market capitalization, securing its position as the 16th most valuable automaker globally. With a market worth of USD 27.15 billion, Tata Motors now stands just behind Hyundai Motor in this prestigious ranking. Tata Motors' extraordinary performance on the Nifty50 this year has been a significant contributor to this achievement. The company's shares have surged, more than tripling in value since April 2020, allowing it to narrow the gap with its Korean counterpart, Kia Corporation.
This significant shift in market capitalization represents a noteworthy accomplishment for Tata Motors, marking the first time since September 2018 that it has surpassed Kia Corporation. The recent surge in Tata Motors' market worth can be attributed to the outstanding performance of its subsidiary, Jaguar Land Rover (JLR). JLR reported an impressive 30% year-on-year growth in worldwide wholesale shipments for the June quarter of the current fiscal year. This positive performance is expected to continue, with JLR anticipated to announce a positive free cash flow of over GBP 400 million when it discloses its full financial results for the quarter later this month.
Tata Motors' stellar performance on the Nifty50, coupled with the growth of its luxury vehicle subsidiary, has propelled its market capitalization ahead of Kia Corporation. Tata Motors' shares have surged by as much as 60%, outpacing Kia Corporation's 48% increase in share value.
It's noteworthy that Tata Motors' order book is substantially bolstered by the sale of high-margin Range Rover and Range Rover sports models, which account for a significant 76% of its total orders. In contrast, Kia Corporation relies heavily on the United States for approximately 25% of its overall revenue, with an additional 20% coming from its domestic market in Korea.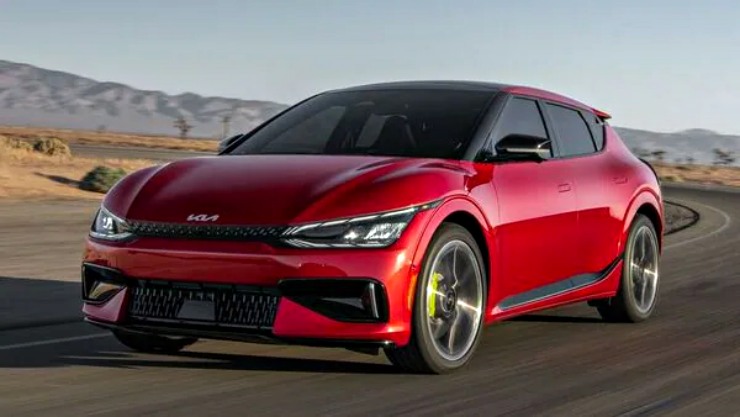 While Kia Corporation's revenue is diversified, with contributions from India, China, Europe, and other regions, Tata Motors' remarkable market capitalization surge has allowed it to close the gap with Kia Corporation, despite the latter's significant market advantage in April 2020 when its market capitalization exceeded USD 10 billion, three times that of Tata Motors.
Tata Motors' achievement underscores the company's resilience, strategic growth, and strong market presence. It signifies a significant moment for the Indian automotive giant as it continues to make strides on the global stage, positioning itself among the most valuable automakers worldwide.