Ethereum's price lags behind rival cryptocurrencies
If Ethereum follows Bitcoin, a new yearly high might be in the cards
Next week's Federal Reserve meeting is key for the US dollar
The cryptocurrency market bounced strongly in 2023. Following a disappointing 2022, bulls are back as Bitcoin and other leading cryptocurrencies rallied hard.
For example, Bitcoin gained 81.86% YTD while Ripple rose as much as 137.53%. Compared with the two, one might say that Ethereum price lags, up "only" +58.37% this year.
In other markets, such returns are deemed literally impossible. Not in the cryptocurrency market, though, where fortunes are made (and lost) practically overnight.
So can one buy Ethereum because of the lack of momentum compared to its peers? Moreover, following Bitcoin's steps, will Ethereum make a new high for the year?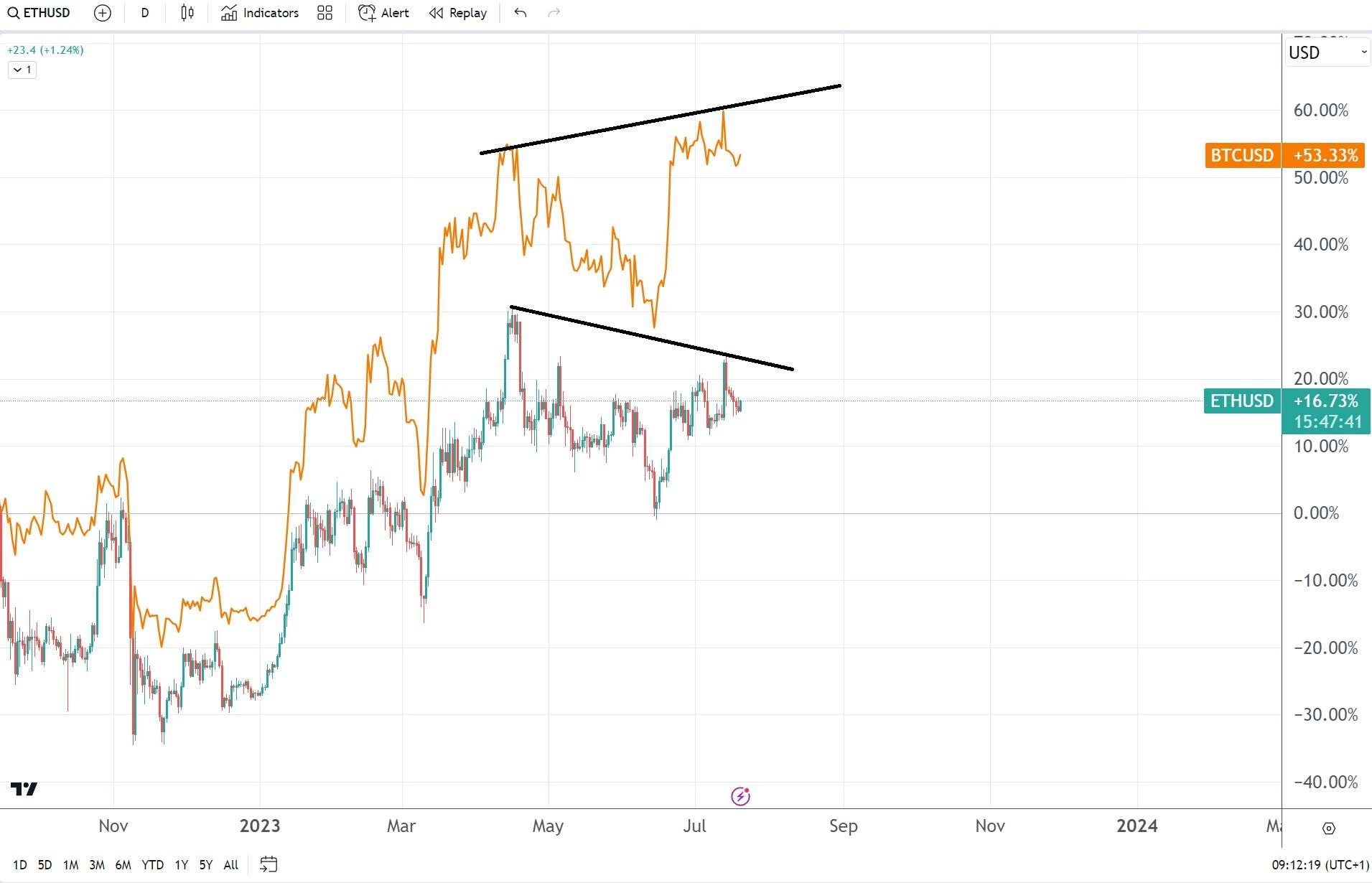 Ethereum chart by TradingView
Federal Reserve to hike the funds rate again next week
Next week will be decisive for the short and medium-term perspective on the US dollar. The Federal Reserve of the United States is due to set the monetary policy next Wednesday, and the probability of a hike is close to 100%.
Never in history did the Fed ignore what the market has already priced in, so a rate hike is certain.
But the Fed may easily turn the tables around during the press conference that follows the FOMC Statement.
If the Fed Chair, Jerome Powell, hints at the terminal rate being hit, then the market will try to anticipate when the first rate cut will be delivered.
Hence, while a rate hike next week is hawkish the dollar, the Fed may deliver a dovish message during the press conference. If that is the case, expect Ethereum to make a new high for the year.