This content contains affiliate links. When you buy through these links, we may earn an affiliate commission.
I love horror books. Already, you're wondering, "Wait, isn't this post about oceans?" I'm getting to it. Recently, I have been unable to find a horror novel that scared me. I don't know if I have horror burnout or what. So I turned to something else that scares me: the ocean. I am terrified of oceans, and sharks in particular. In reading about the ocean and marine life this summer, I have learned so much about how they need our immediate attention and about more of the amazing things that reside beneath the waves. Which is why I wrote this post on 10 great books about oceans and ocean Life. (But I'm still not getting in the water.)
My fear of the ocean began with sharks when I read In Harm's Way by Douglas Stanton, about the sinking of the U.S. S. Indianapolis. (Which is the inspiration for Quint's speech in Jaws.) After that, I didn't want to get back in the water, although it did ignite a fascination with sharks, which has become one of my favorite subjects to read about. In reading books about our oceans this summer, I have learned so much about how they affect our climate, how little time and money we spend exploring them compared to outer space, and what we can do to help right now.
So here are great books that will hopefully ignite your interest or help you continue your fascination with the deep blue. There are still, sadly, few books about the ocean by authors of color being published. But you can learn more from these sites and articles:
Deep Water: From the Frilled Shark to the Dumbo Octopus and from the Continental Shelf to the Mariana Trench by Riley Black 
Because of the rapid rise in ocean levels and the constant threats from climate change, the deep, unexplored parts of the ocean are hot subjects right now. So much of the ocean is still unexplored. Black takes a look at many of the fascinating creatures living there, both now and millions of years ago, and how we have impacted the ocean environment.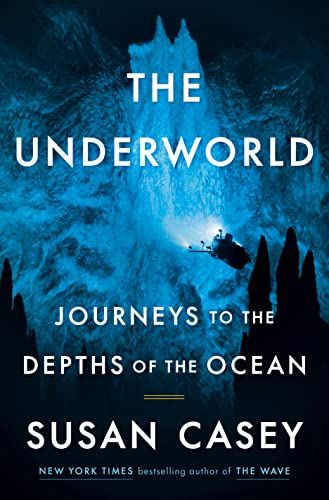 The Underworld: Journeys to the Depths of the Ocean by Susan Casey
And speaking of the deep! Casey has had a lifelong fascination with oceans. She has written previous books about sharks, waves, dolphins, and more. This book is about her attempt to get on a submersible craft that would take her to the deepest point on the ocean floor. It's a dangerous and rarely visited place. While readers wait to find out if she actually gets to go, she talks about our need for more deep-sea exploration.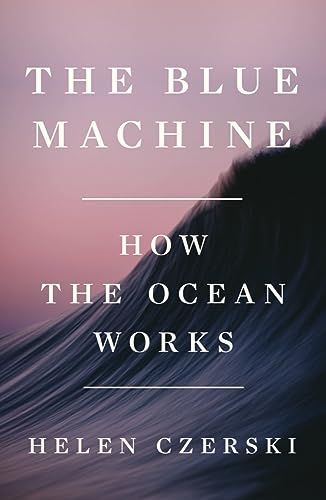 The Blue Machine: How the Ocean Works by Helen Czerski (October 3)
Do you know how the oceans work? (It's something about the moon, right? Wait, are oceans werewolves??) Earth's oceans are responsible for so much of what happens to every living thing, from weather to food to energy. But how? Physicist and oceanographer Czerski explains the vital role oceans play in our lives. And I cannot stress enough just how vital they are.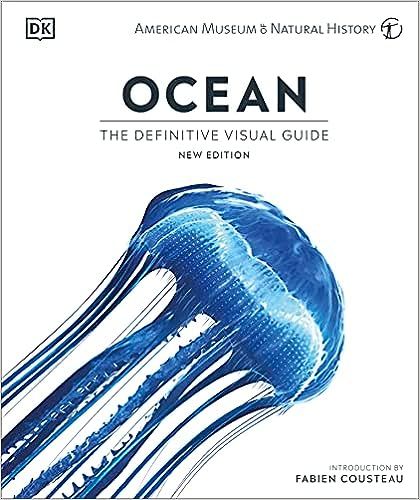 Ocean (The Definitive Visual Guide) by DK and Fabien Cousteau
I am a DK guide evangelist! They publish the most informative, visually pleasing guides on a multitude of subjects for children and adults. This is an amazing 500+ page coffee table book of incredible images of all things pertaining to the world's oceans.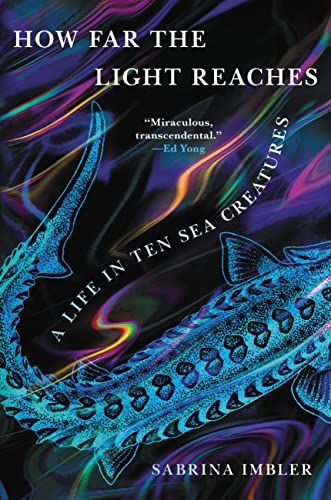 How Far the Light Reaches: A Life in Ten Sea Creatures by Sabrina Imbler
This is a remarkable memoir-slash-science book. Imbler, a queer, mixed-race science and conservation journalist, describes their life working in a largely white and male-dominated field. They compare parts of their experiences to some of the amazing creatures that live in the ocean, to beautiful and moving effects.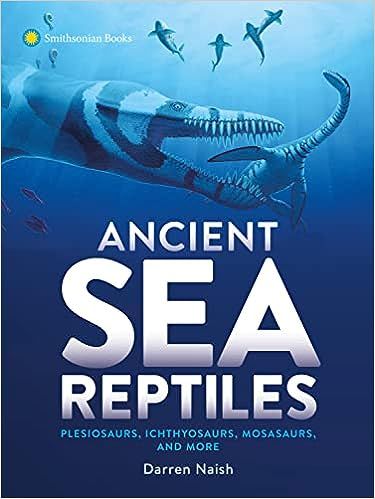 Ancient Sea Reptiles: Plesiosaurs, Ichthyosaurs, Mosasaurs, and More by Darren Naish
I may be afraid of what lives under the sea now, but these creatures are nothing compared to what used to swim in our Earth's waters! Naish details the enormous, many-toothed creatures that roamed the oceans over 150 million years during the Mesozoic period. And to give sharks their due, they have been around even longer, almost 200 million years before dinosaurs.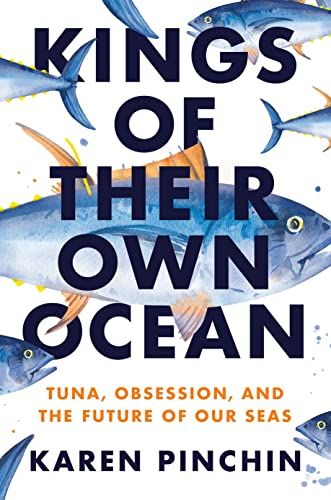 Kings of Their Own Ocean: Tuna, Obsession, and the Future of Our Seas by Karen Pinchin 
And speaking of large ocean creatures, this is all about tuna! The tuna is one of the most widely used fish captured for food and sport. But overfishing and climate change have led to depleted populations. Pinchin looks at the fish and one man's sometimes unappreciated attempts to track and study tuna for conservation.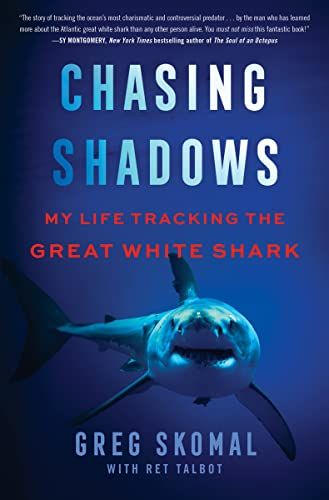 Chasing Shadows: My Life Tracking the Great White Shark by Greg Skomal and Ret Talbot
Book on sharks, doo-doo, doo-doo, doo-doo… Skomal is one of the foremost experts on great white sharks (which scientists often just call the white shark). These huge sharks, responsible for most of the very few shark-related injuries to humans each year, are still feared and misunderstood. Skomal talks about how he fell in love with the ocean, and sharks in particular, and why we need to protect the white shark.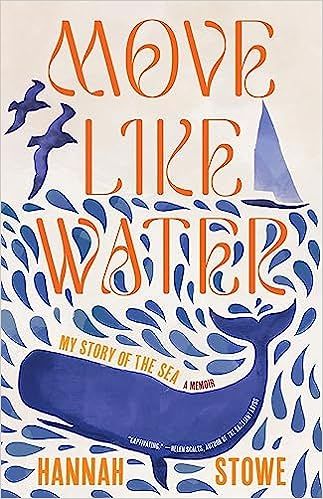 Move Like Water: My Story of the Sea by Hannah Stowe
Stowe grew up on the coast of Wales, which fostered her early love for water and the open seas. Now a marine biologist and sailor, Stowe has written and illustrated a memoir about her journeys across thousands of miles of ocean and the creatures she has encountered.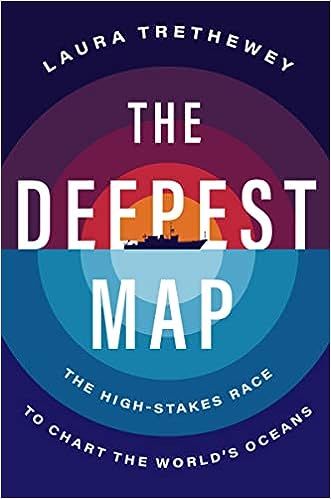 The Deepest Map: The High-Stakes Race to Chart the World's Oceans by Laura Trethewey 
And last but not least, the book that kicked off my new ocean obsession this summer. This is another look at the very deepest parts of our oceans on the planet. Tretheway explains how we have explored so much more of outer space than we have of our ocean. And why it is important that we map the ocean floor and the various problems that impede our advances in the study of the deep seas, an area that could help us all.
For more reading on the deep blue sea, check out Books About Ocean Life for All Ages, 8 of the Best Mermaids from Books, and Diving Into the Sub-Genre of Oceanpunk.