This content contains affiliate links. When you buy through these links, we may earn an affiliate commission.
Goodbye summer, hello fall, and welcome to the Riot Roundup! Every quarter, we ask our staff and contributors to share the best books that they've read in the last few months, and that is why we're gathered here today. These don't have to be new books: whether it's frontlist, backlist, or an upcoming release, we just want to know what books our people want to shout about.
This quarter, we read and loved fantasy that takes on the brutal legacy of colonialism, a locked-door murder mystery in outer space, and the latest installment in a historical romance series about a Victorian girl gang. We have nonfiction that reads like true crime, stories that wade into cosmic horror, and a meditation on parenting, social media, and influencer culture. We hope you find something you love on this list as much as we did.
Babel: An Arcane History by R.F. Kuang
As an Indian, R.F. Kuang's Babel: An Arcane History set my teeth on edge, given how it brings out layers of colonialism through its exploration of languages and translation. Set in the 1830s, this book follows Robin Swift, who is 'rescued' from Canton, from the Asiatic cholera outbreak, by Professor Richard Lovell and is brought to London as Lovell's ward. When he joins Babel, Oxford's prestigious translation institute, as the translator he is raised to be, he begins learning things about the Empire and himself that he had never thought to question before. You go through the whole gamut of emotions as you read about the racism and superiority complex that led to the British looting and pillaging the world for their own gains. It's been a few weeks since I finished Babel (with footage of my devastation on YouTube), and recollecting the events of this book still gives me goosebumps. If you like reading historical fiction, then this is one book you shouldn't miss!
—Sonali Dabade
Bookshops & Bonedust by Travis Baldree 
I enjoyed Legends & Lattes, but I loved this prequel where a younger and still adventuring Viv becomes enmeshed in a struggling bookshop while recuperating from an injury. It has a foul-mouthed bookseller, an adorable little skeleton homunculus, and the origin story of Viv and one of her original adventuring buddies. If you're a fan of cozy fantasy, it's a must-read. 
—Rachel Brittain
Come Over to My House by Eliza Hull and Sally Rippin, illustrated by Daniel Gray-Barnett
This fantastic rhyming picture book is a joyful display of disability and friendship co-written by disabled author and advocate Eliza Hull. "Come over to my house. Come over and play!" it opens, and each page spread shows a child inviting the reader over to their house for a playdate. Either the child is disabled or a family member. Disability representation includes Deafness, cerebral palsy, limb amputation, autism, vision loss, dwarfism, and an intellectual disability. It's a welcoming, playful picture book normalizing disability and showing how different families live and play. I've just entered the playdate era with my kindergartner, and this is the perfect book to read to her!
—Margaret Kingsbury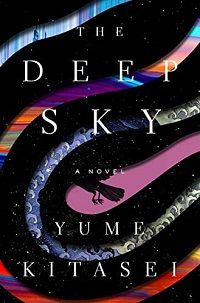 The Deep Sky by Yume Kitasei
Outer space adventures! Locked-door murder mystery! Hunger Games-style high-stakes teen competition! This sci-fi thriller has it all. Asuka barely made the list of 80 elite teenagers selected as the future of humanity, tasked with flying from a near-future Earth riddled with climate disasters to another planet. When an explosion aboard their spaceship kills three and throws them off course, Asuka is the only surviving witness. She'll have to battle her insecurities in order to find out who set off the bomb, prevent another attack, and get their mission back on track. It's a wildly inventive story that grabbed me from the first page and kept me guessing all the way through the last. I want this book to be adapted into a TV series and/or a video game immediately!
—Susie Dumond
Girls They Write Songs About by Carlene Bauer
I loved Carlene Bauer's previous book, Frances and Bernard, so when I happened upon her new novel, I impulse-bought it (it helps that the UK cover is really striking!).  I'm so glad I did — it's an insightful look at a long-term friendship, the kind that defines your life, and how it starts and evolves and eventually fizzles under the pressures of different life circumstances and choices. The writing is gorgeous. If character-driven, lyrical literary fiction is your jam, don't miss this one. 
— Claire Handscombe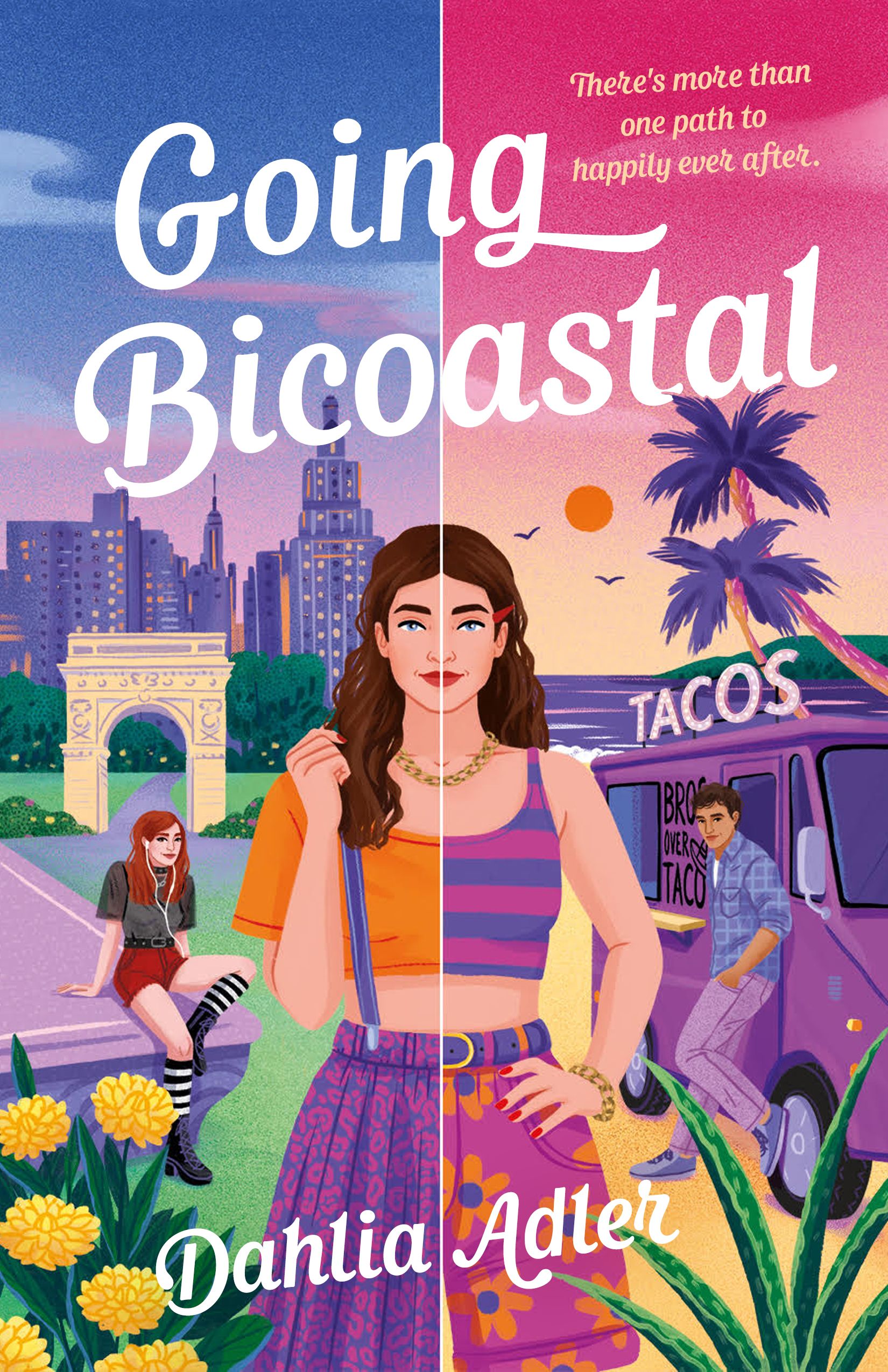 Going Bicoastal by Dahlia Adler
I've never seen Sliding Doors, but the concept has lived in my brain for 25 years: at a pivotal moment, a person's life splits into two possible futures, depending on one choice. In Adler's latest contemporary YA, this device is used masterfully as Natalya Fox decides whether to stay in New York City for the summer with her dad, where she might finally talk to the cute redhead girl she's been crushing on, or go to Los Angeles and spend the summer with her mom, where she has to work with a rude boy doing the same internship as her. This book is an utter delight. 
—Annika Barranti Klein
An Island Princess Starts a Scandal by Adriana Herrera
This steamy novel shattered any misconceptions I had of historical romance being stuffy. Manuela has vowed to spend the summer before she gets married — to a wealthy man she has no feelings for — having a debaucherous adventure in Paris. Cora wants to buy her land, so she agrees with the condition that Cora shows her the sapphic side of 1889 Paris. They can't seem to keep this business arrangement purely professional, though…
—Danika Ellis
Kids Run the Show by Deplhine de Vigan, translated by Alison Anderson (November 28, Europa Editions)
Clara has successfully made herself into a mom influencer with her successful YouTube channel that features her two children. But when her daughter, Kimmy, is abducted, questions arise about how her internet fame may have spurred the crime. That's when Melanie comes in as the police officer who is in charge of solving the case; she's the opposite of Clara, with no social media presence. It's told through alternating viewpoints before and after the crime from Clara and Melanie. It's a haunting meditation on parenting, influencers, and social media. How much should we put ourselves (and our children) online? What rights do our children have to their own images as minors? Where is the line between our online selves and our lives in real life? It's a truly thought-provoking page-turner that will have you question your own social media practices. 
—Elisa Shoenberger
Knockout by Sarah MacLean
I love reading Sarah MacLean's historical romance novels every summer, but Knockout is my favorite one from her in a long time. It is the latest in her Hell's Belles series about a Victorian girl gang who band together to fight the patriarchy. And this love story is centered on Imogen, an aristocratic lady more interested in chemistry and explosions than balls and marriage proposals. For months, she's been both helping and escaping from Tommy, a rising detective in Peel's new police force. When a series of businesses owned by women are bombed, Tommy wants to help Imogen and her friends. But Imogen doesn't trust the involvement of the police. And when they both discover who is really behind the explosions, their burgeoning love will be thrown into jeopardy. The character-building and chemistry in this book were both (pun intended) explosive. And the final scene made me *very* eager to read the next book in the series.
—Alison Doherty
No One Will Come Back For Us by Premee Mohamed 
Premee is a writer who needs to be on everyone's TBR list, be it her award-winning novella or thrilling science fiction trilogy. Her collection, No One Will Come Back for Us, from Undertow Publications, is a perfect amalgamation of her talent and reach across genres. I savored this collection throughout the summer, wading into stories of cosmic horror, beasts and deities, and the bewildered characters at each story's center. There is commentary on war, on nature vs. nurture, on violence, all encapsulated in exquisite prose. Also, my 5-year-old decided it would be a good idea to whisper in my ear while I was reading "The Evaluator," which was absolutely terrifying. All in all, if you're looking for a collection to help settle into the spooky season, this will do the trick. 
—Lyndsie Manusos
The Paleontologist by Luke Dumas (October 31, Atria Books)
I've been fascinated by the premise of this book ever since I came across it on Autostraddle back in April. Think gothic Jurassic Park with a little Night at the Museum mixed in as well. It follows curator Dr. Simon Nealy, who's been hired to renovate the dinosaur museum of his youth. He hasn't returned since his sister disappeared there more than 20 years ago…and a malevolent, possibly Mesozoic presence still haunts the building. Regardless of what happens to the human soul after death, a question far less often tackled in fiction is, "What about dinosaur souls? Where did they go? Why aren't there any of those wreaking havoc in ghost stories?" This supernatural thriller offers a particularly chilling exploration.
—CJ Connor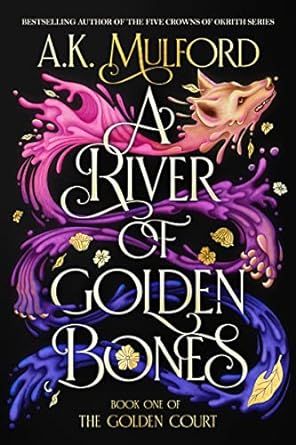 A River of Golden Bones by A.K. Mulford (Harper Voyager, December 5, 2023)
Lovers of shifter romances who've been looking for nonbinary leads will be just as delighted as I was by Mulford's new reimagining of Sleeping Beauty. Twin orphaned wolf shifters Briar and Calla were raised to be princess engaged to marry the handsome Prince Grae and soldier ready to lead their armies, respectively. Just one problem: Briar doesn't love Grae, Calla does. But when an evil sorceress abducts Briar at her wedding to Grae, Calla is compelled to save her sister, even if she/they must run away from the prince she loves. I was taken by the expert dismantling of the gender binary amidst a quest that is sexy, romantic, and heroic all at once.
—R. Nassor
The September House by Carissa Orlando
(TW: domestic abuse) This book starts off as your typical haunted house story, but it quickly begins to dawn on the reader that the hauntings are a metaphor for something much darker. I don't want to reveal too much more than that. What I can say is that when we meet our protagonist, she's been living in her haunted house (whose hauntings ramp up every September) for several years, and her husband has recently gone missing. 
—Steph Auteri
The Shadow Cabinet (Her Majesty's Royal Coven #2) by Juno Dawson
With my dying breath, I will still be telling people to go read this series! It is hilarious! The cursing is *chef's kiss*. It's a coven of witches across the UK! It's high stakes, evil-genius level cliffhangers, ditto for twists, and it feels like a glorious middle finger to a certain author who decided to turn their entire personality into cruelly attacking the transgender community. You see all those wins? Go read this series! 
–Jamie Canavés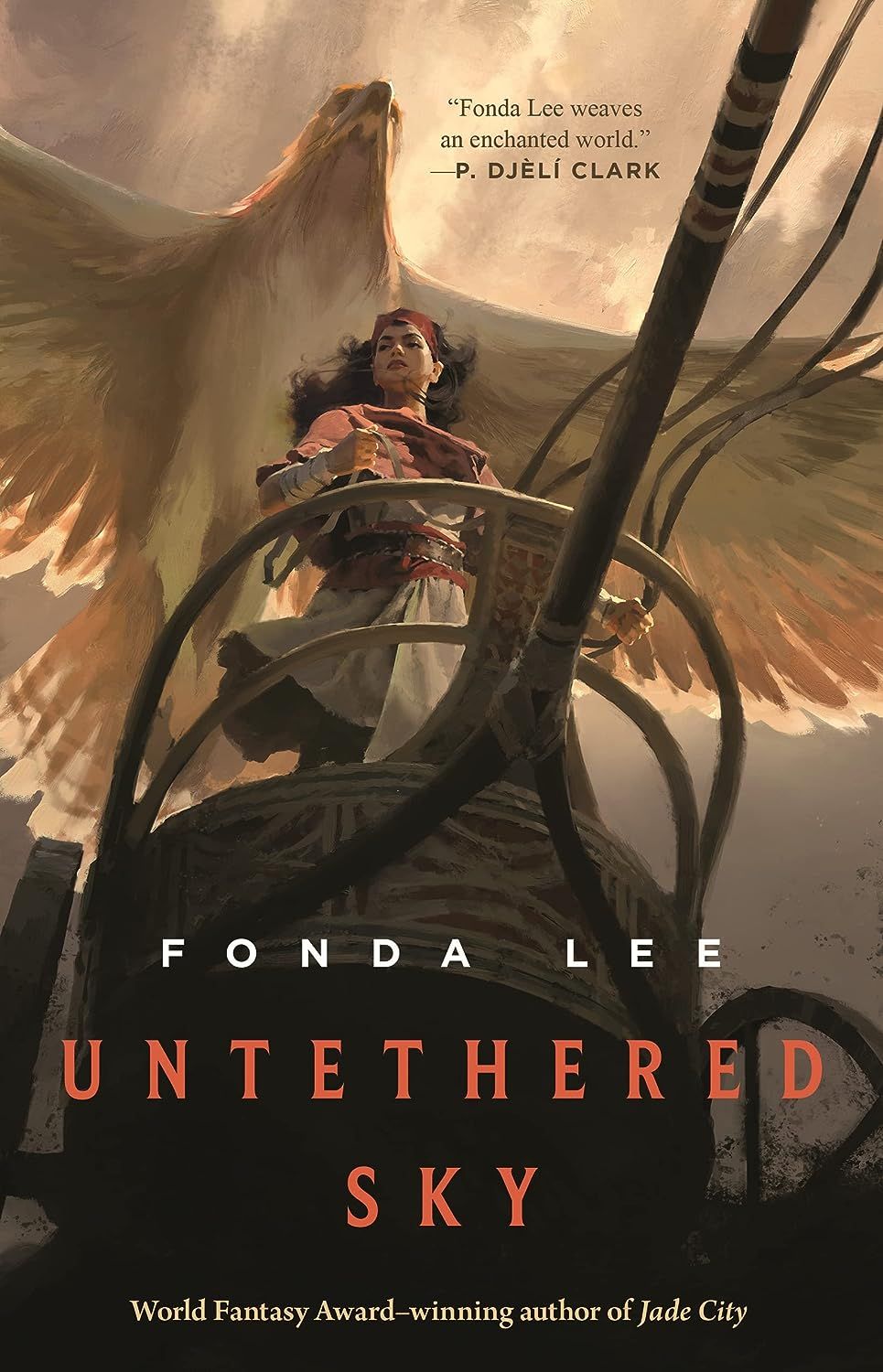 Untethered Sky by Fonda Lee
I am a novella fan until the day I die, and this one somehow made me love the form even more. This book follows a young woman who leaves her destroyed home to train Roks, massive predator birds who soar through the sky, killing monsters. As our hero bonds with her bird, not everything goes according to plan. It is actually impossible to stress enough how beautifully written this book is. It pulls at heartstrings I didn't even know I had, and I've already reread it! 
—Mara Franzen
The Vaster Wilds by Lauren Groff
In an early Jamestown ravaged by famine, a young housemaid decides to make her escape. In the tradition of classic stories of survival in the wilderness (that usually feature men), we watch as a girl full of fear and a desperate need to survive powers her way through finding shelter, evading potential captors, and eating anything that might be safe. As she walks towards a potentially non-existent paradise, she ponders her relationship to God, her past, the future of the American wilderness she's clawing through, and the strength of her own battered body. It's a rich, quick read that is intensely powerful and emotional.
—Leah Rachel von Essen
We Could Be So Good by Cat Sebastian
THIS BOOK, y'all. When was the last time you read a romance set in the late 1950s, especially one between two men???? Nick and Andy are both journalists working at the same newspaper, except they come from very different backgrounds. Nick is from a giant Italian family out in the boroughs, and Andy…well, technically, he'll own the paper someday. Nick doesn't want to like him, but he can't help taking him under his wing. They become friends, and then…well. It's a romance novel. It's a sweet, quiet book, and if you're okay with third-person present dual POV, you'll love it just fine! (Also, I adored it on audio, but some people find it to be a little Too Much.)
—Jessica Pryde
Weyward by Emilia Hart
Did I pick up this book because it has a crow on the cover? Yes, I did. Did I absolutely inhale it? Also yes! It's the story of three women across five centuries: one on trial for witchcraft; one trapped in her family's grand, crumbling estate who wants more in life but is stifled by societal conventions; and one who inherits her aunt's grand, dilapidated house when she starts a new life to escape an abusive husband. What happens when the natural world meets three powerful women and a legacy of witchcraft is so beautifully rendered in this book. It's got Practical Magic vibes (one of my favorite books) but without the romance and is phenomenal on audio. (TW: domestic violence) A perfect fall read.

—Vanessa Diaz