This content contains affiliate links. When you buy through these links, we may earn an affiliate commission.
'Tis the season to be scary! Before the jolly holidays have you curling up with a hot chocolate and a Hallmark movie, before the new year comes and gets everyone in the self-reflective mood, it's time to revel in the blood and gore and terror of Halloween! While your spider webs and pumpkin grimaces and skeleton friends are decorating your home, it is time to put on your favorite horror movies to set the mood.
Do you turn to a classic slasher like Texas Chainsaw Massacre, or do you like the cozier scary movies like Practical Magic or Hocus Pocus? Do you like the ghosties haunting their owners like The Conjuring, or are creature features your jam, like The Thing? Are you always prepared to argue for your favorite scream queen, no matter the day or time? Do you get annoyed as other holidays creep into your Halloween celebration time more and more each year? Are you in the market for another scary book to add to your ever-growing TBR?
No matter your favorite subgenre, your favorite horror movies say a lot about what type of scares you find the most entertaining or the most chilling. So, take this quiz on your favorite Halloween horror movies and get a book recommendation perfect for you!
All Horror Book Recommendations
A House with Good Bones by T. Kingfisher
You like the cozier kind of horror, so you'll love A House with Good Bones by T. Kingfisher. After Sam goes on a break from work, she decides to stay with her mom. But something is off with her mom when she gets back to her childhood home. Themes of family reign supreme in this cozy gothic haunted house novel.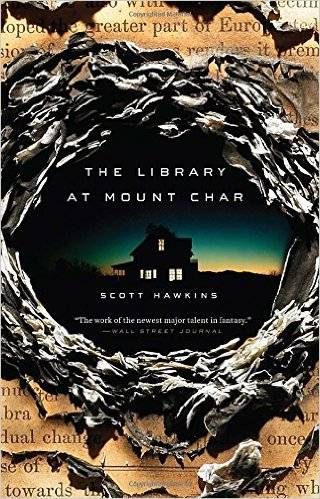 The Library at Mount Char by Scott Hawkins
You tend toward the weirder kind of horror, which is why you should read The Library at Mount Char. Carolyn and her siblings have one job: learn from their father about the Library they protect. But when he goes missing, Carolyn and her siblings must step into his shoes to keep the powerful place safe.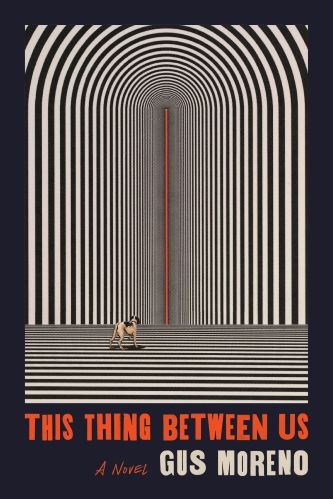 This Thing Between Us by Gus Moreno
You like emotional and psychological horror, the more heart-wrenching, the better. After Thiago's wife has an accident on the subway steps, he starts to question whether the voice-controlled AI they had in their apartment played a part in her injury. Fleeing Chicago with his dog, Thiago thinks distance might get his head on straight. But whatever is causing the flashing lights and strange noises might just follow him wherever he goes.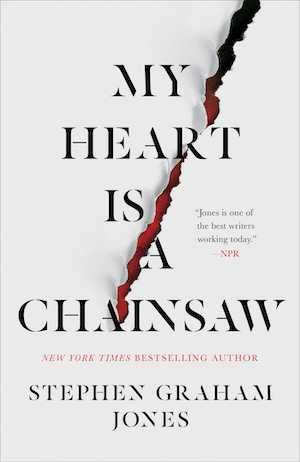 My Heart is a Chainsaw by Stephen Graham Jones
Scream queens! Slashers! You can't get enough. Full of references to the horror genre, My Heart is a Chainsaw is about slasher-obsessed Jade, who starts to believe one of her favorite movies is happening in her little town. With a real-life masked killer on the loose, Jade is determined to keep her and her best friend safe.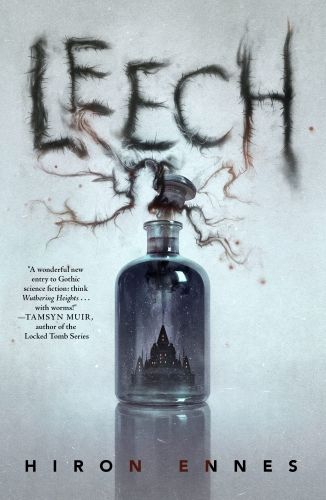 Leech by Hiron Ennes
Body horror and gore galore. And you'll love Leech by Hiron Ennes, too. Set in an isolated mountain town closed off with snow, the Institute has sent a new doctor to examine what should be a standard death. But when they find something far stranger, not even their link to the rest of the Institute is able to shed light on the situation, the snowed-in villa becomes a dangerous place to be.
Our Wives Under the Sea by Julia Armfield
You like beautiful, literary scary stories, and this is just the one for you. After Leah resurfaces after going missing on a deep sea submarine expedition, her wife Miri is relieved for life to go back to normal. But Leah isn't the same as she was before the disappearance, and Miri is having a hard time coping with the changes she can't stop in her wife.
Clown in a Cornfield by Adam Cesare
Classic killers with a mask and a bloody history are your jam, so check out Clown in a Cornfield by Adam Cesare. In Kettle Springs, Frendo the Clown is a mascot of sorts. A weird one, at least to Quinn, who just moved to town. But as someone in a Frendo mask starts to terrorize the town, Quinn and her newfound friends must unmask the killer and stay alive.
Lone Women by Victor LaValle
Creatures and entities lurking underneath the surface chill you to the bone. That's why you'll love Lone Women by Victor LaValle. After Adelaid burns down her Colorado home and flees with only a steamer trunk and a rucksack, she takes up as a homesteader in Montana's rural land. Secrets plague her — secrets tucked into the trunk she lugged all the way here. Secrets that won't leave her alone.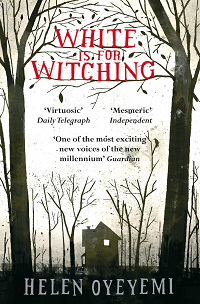 White is for Witching by Helen Oyeyemi
Nothing is more thrilling than a haunted house. After her mother disappears, her twins Miranda and Eliot and her husband are left devastated. The family, it seems, has a history of women disappearing. The house they love on the cliffside has a mind of its own. And an appetite.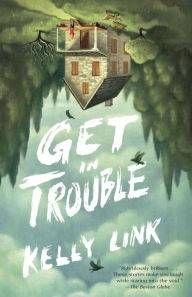 Get in Trouble: Stories by Kelly Link 
Just because it's horror doesn't mean it can't be funny. Kelly Link, in her collection Get in Trouble, understands that. The stories inside are darkly funny, emotional, and a little bit weird: the perfect combination for reading one at a time or all the way through.
---
In the mood for more bookish quizzes? Check out this quiz based on your deepest fears or try to guess these horror books based on their one-star reviews!