This content contains affiliate links. When you buy through these links, we may earn an affiliate commission.
What's not to love about the Lisa Frank aesthetic? Rainbows. Bright pink, purples, and blues. Unicorns. Neon leopards. Dolphins. You get the idea. It's everything girly, fun, and cute. Although Lisa Frank was at the height of popularity in the late '80s and early '90s, there's something timeless about the optimism of a cute Lisa Frank design. It's also definitely been making a comeback.
As those of us who grew up with Lisa Frank start to get older and get nostalgic about the pop culture of our youth, the demand for neon unicorns and rainbows and psychedelic prints has grown. Lisa Frank started collaborating with Urban Outfitters in 2012, and since then, the company has collaborated with a lot of contemporary companies, including Orly, Crocs, and even Pilsbury.
Are you loving the resurgence of Lisa Frank? Then grab yourself a unicorn sugar cookie, slip on your unicorn clogs, and take this quiz. After you tell us about your favorite Lisa Frank aesthetics, we'll give you a book recommendation!
Of course, all Lisa Frank aesthetics are a vibe, so let's see what other books you should read! Here are all the possible results.
The Daydreams by Laura Hankin
For more fun, nostalgic vibes, you should read The Daydreams by Laura Hankin! The Daydreams was the show everyone was talking about back in 2004. But after the live season finale went awry, all four of the main cast members went their separate ways. Now years have passed, and fans of the series are demanding a reunion special. Each cast member has their own reason for agreeing to do a reunion. But as the team bands back together, some of the show's secrets begin to resurface. Will this reunion be the stars' opportunity to end the series on a good note? Or will this be a bigger disaster than the live finale?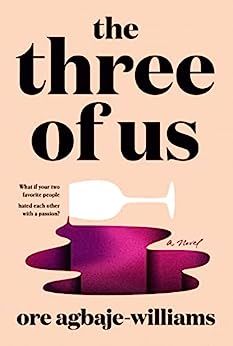 The Three of Us by Ore Agbaje-Williams
You should read The Three of Us by Ore Agbaje-Williams! This domestic comedy is told over the course of one day. This is a story of a wife, her husband, and her best friend. Unfortunately, the husband and the best friend do not get along at all. But one day the best friend comes over and all of the truths and confessions all come out in the open. When longstanding tensions and grudges finally come to the service, how will the relationships change by the end of the day?
Holding Pattern by Jenny Xie
Check out Holding Pattern by Jenny Xie! Kathleen Cheng has just gone through a humiliating breakup, dropped out of her graduate program, and left her whole life behind. Unsure of what direction her life is taking, Kathleen takes a job at a new start-up company that specializes in a new form of touch-based therapy. And she returns to her childhood home of Oakland to help her mother Marissa plan her wedding to a Silicon Valley tech entrepreneur. But her mother is not the woman Kathleen remembers, and as she and her mother come to terms with these new versions of themselves, they also reexamine their relationship with each other.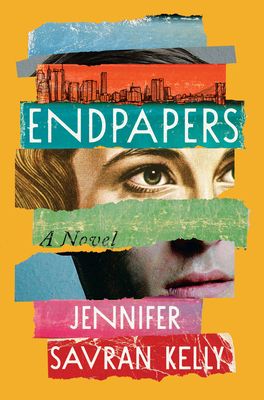 Endpapers by Jennifer Savran Kelly
You have to read Endpapers by Jennifer Savran Kelly! Set in the year 2003, Endpapers is the story of Dawn Levit, an artist and a bookbinder working in conservation at the Met. But Dawn feels stuck, not only in her art but in her gender identity. Then, one day at work, Dawn discovers an old book from the 1950s featuring an illustration of a woman holding a mirror and seeing a man's face in its reflection. In the back of the book is a love letter. As Dawn becomes obsessed with finding the author of the love letter, she also begins to uncover her true self.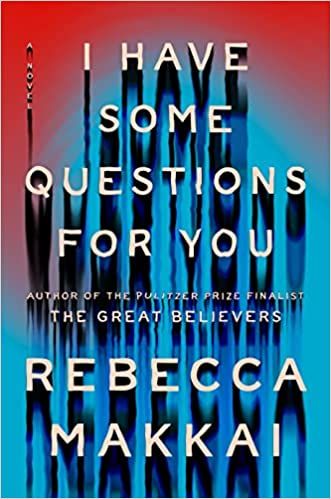 I Have Some Questions for You by Rebecca Makkai
I Have Some Questions for You by Rebecca Makkai is the perfect book to match your Lisa Frank aesthetic. When successful podcaster and film professor Bodie Kane is invited back to her old New Hampshire boarding school to teach a summer course, old memories come back to haunt her. Especially when some of her students decide to make a podcast about the murder of Bodie's former roommate, Thalia Keith. At the time, Bodie assumed that the man who was convicted of the crime — the school's athletic trainer, Omar Evans — was in fact guilty. But now she's not so sure.
If you're looking for more even book recommendations, why not take an art workshop and get a comic recommendation? Or describe your perfect summer day and get a queer SFF read! Get ready to expand your TBR!