This content contains affiliate links. When you buy through these links, we may earn an affiliate commission.
Attention all royal romance book lovers: we've got books just like Red, White, and Royal Blue for you! All the secret pining, royal angst, and witty banter that made you fall for McQuiston's breakout can be found in these pages. Trust me when I say you're going to fall for these queer royal romance books just as hard as Henry and Alex did into the royal wedding cake. There are princes, princesses, and even a duke and duchess or two. But more importantly, there are secret romances, fake relationships, and all the socio-political intrigue that comes from dating a royal.
For those of you who have been eagerly anticipating the movie adaptation and hoping it lives up to expectations — I see you. And for those of you now feeling conflicted because of the WGA and SAG-AFTRA strikes — I see you, too. Current guidelines aren't asking for a boycott so you're not helping anyone (writers, actors, or crew) by not watching the movie. But you can support them by donating to the Entertainment Community Fund while the studios continue to refuse to pay creatives a fair wage.
Red, White, and Royal Blue is a book first and foremost, so whatever way you're feeling about the movie, let's get back to talking books. Because these royal romances are sure to delight.
A Tale of Two Princes by Eric Geron
Parent Trap meets The Princess Diary in this tale of long-lost twins living worlds away. Edward Dinnissen, Crown Prince of Canada, loves his life of luxury but he's not sure how to tell his parents or the adoring public that he's gay. Billy Boone, on the other hand, is an out-and-proud cowboy living in Montana who's beginning to think he might be destined for more than ranch life. When a chance meeting in New York reveals that they're long-lost twins, both of their lives are upended. Will facing high school crushes and coronations together make life easier? Or will this twin reunion turn into a total disaster?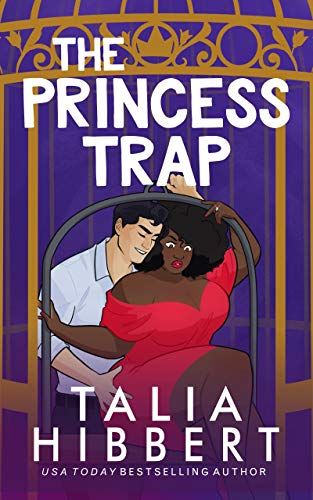 The Princess Trap by Talia Hibbert
The crown prince of Helgmøre has a bit of a reputation —one he'd like to leave behind him. But when he's caught kissing a gorgeous office worker named Cherry, it seems the tabloids aren't ready to be done with him just yet. And Cherry, well, Cherry had no idea she was snogging a prince. Rueben has an idea to try to salvage his reputation, but it involves Cherry pretending to be his fiancé for a whole lot of money. It's the perfect scheme. Now if only Cherry and the King would get on board. This is a sweet, steamy romance between a bi prince with a rocky home life and a British woman who never expected to fall in love with a royal.
A Prince on Paper by Alyssa Cole
Speaking of bi princes, here's another one from Alyssa Cole's deliciously romantic Reluctant Royals series. Johan von Braustein is the bad-boy step-prince of Liechtienbourg. He'd made a name for himself acting as paparazzi bait to protect his sibling — the future heir —from public scrutiny. But it also protects Johan from exposing his tender heart. Nya Jerami had given up on finding love outside of her virtual dating games. But when a real-life prince charming shows up to sweep her off her feet — and into bed — she's not sure whether to follow her heart or protect it from a known playboy. They each have their reasons to avoid love in real life, but with both of their hearts — and desires —laid bare, it's hard to deny that love is exactly what is happening here.
An Island Princess Starts a Scandal by Adriana Herrera
Manuela del Carmen Caceres Galvan has one last summer of freedom before she's trapped forever in a loveless marriage. And agreeing to sell a parcel of her beloved land for a chance to see the sights of Paris with the Duchess of Sundridge might just be the last carefree opportunity she's offered. Cora expects nothing more than a business deal, but over days filled with walks through Paris and discussions of their shared passion for art, Manuela begins to awaken a desire in her that Cora had long thought dead. Is that desire enough to build something upon? Or will the risk of public scandal stamp their relationship out before it can even begin?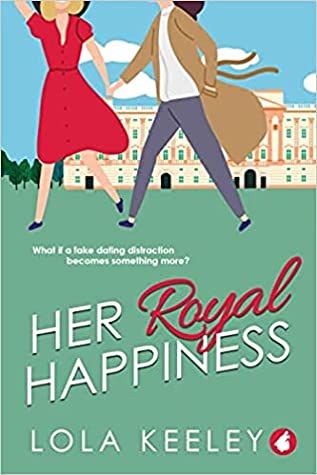 Her Royal Happiness by Lola Keeley
Princess Alice is the first openly gay member of the royal family and a bit of a tabloid darling, so it's no surprise that her meeting with a stoutly anti-monarchist single mother makes some waves. To make matters even more awkward, Alice needs Sara to evaluate her nephew's learning difficulties. With the paparazzi sniffing around and her family's privacy at stake, Alice asks Sara to pretend they're in a relationship. The only problem is, the more dates they go on, the less fake the relationship feels.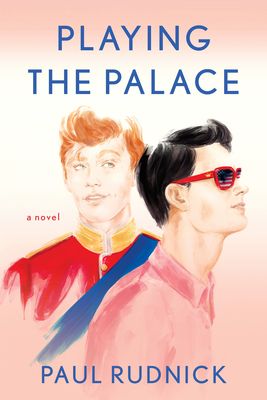 Playing the Palace by Paul Rudnick
Event planner Carter has fantasized about the handsome, openly gay prince of England before — who hasn't? But he certainly never expected to meet the man or actually fall in love with him. And never in his wildest dreams did he expect Prince Edgar to love him back. That doesn't mean they're on their way to an easy, happily ever after, though. With a constant media spotlight shining on them and the disapproval of the queen, actually maintaining a relationship might prove even more unlikely than meeting a prince.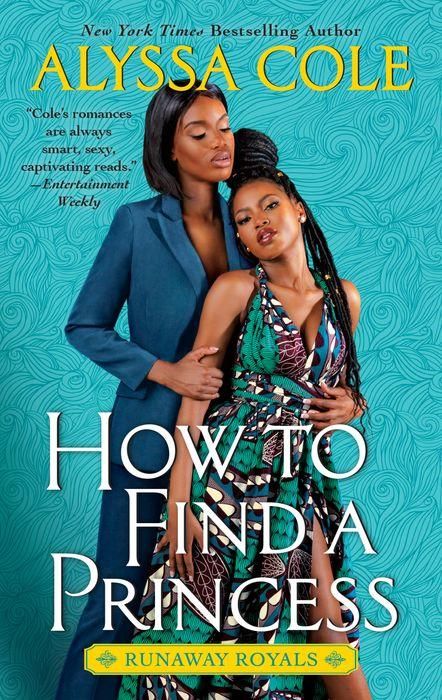 How To Find a Princess by Alyssa Cole
Alyssa Cole's royal romances are so good I couldn't pick just one for this list. So that should really tell you something! An agent from the World Federation of Monarchs is determined to track down the long-lost heir to her island nation of Ibarania. But Maked Hicks has no interest in being a princess or in being found. So how does one determined investigator convince her to cross the ocean, pretend to be her wife, and prove once and for all that Ibarania has a living princess? Well, you'll just have to read the book to find out.
A Lady for a Duke by Alexis Hall
Dukes aren't quite princes, but they're not far below it either. And in this historical queer royal romance from Alexis Hall, the Duke of Gracewood falls for his childhood best friend who's finally able to live as her true self after being presumed dead at the Battle of Waterloo. Gracewood didn't think he would ever recover from the loss of his friend, but Viola Carroll is reminding him of what it is to truly live again. And when he learns that his friend and Viola are one and the same, it's as if everything in his life clicks into place for the first time.
They're not all queer, but we have recs for even more royal romances:
Romance Books Like Red, White and Royal Blue
15 of the Best Royal Romance Books
13 Stories of Everyday People Who Fall in Love with Royalty