Electric vehicles have come a long way from where they began in the last few years. However, despite this, there is still a long way to go before they replace the ever-popular internal combustion-engined vehicles. Recently, in an attempt to further entice electric vehicle buyers, Tata Motors has revealed its plans to develop electric cars and SUVs with an impressive range of over 500 kilometers. Tata Motors' MD shared that this strategic decision aims to address the concerns of potential EV buyers and create a way for hassle-free inter-city travel with no range anxiety.
Tata Motors MD Reveals Future Plans
Currently, one of the biggest deterring factors for electric vehicles is the low range provided by them. Now, with this low range offering comes another bigger issue, and that is the range anxiety. So, in order to address this issue of fear of running out of power while on the road, Tata Motors is taking a bold step, stated Shailesh Chandra, Managing Director of Tata Motors, Passenger Vehicles and Tata Passenger Electric Mobility.
During his interview with Businessline, Chandra explained that Tata Motors is approaching this challenge with a two-pronged strategy. Firstly, they intend to leverage the decreasing prices of batteries to extend the range of their electric vehicles. Secondly, the company is planning to transition from Generation 1 platforms to Generation 2 platforms. With this shift, they will be focusing on maximizing the utilization of the battery pack energy to achieve impressive ranges of around 500 kilometers on a single full charge.
Punch, Harrier, and Curvv EVs to come with 500 km range
Revealing additional details about the company's future plans, Chandra stated that the result of this new strategy will soon be seen in their new lineup of EV models such as the Punch EV, Harrier EV, and Curvv. It was stated by Chandra that these vehicles are being designed to offer a range exceeding 500 kilometers. This is being done to ensure that customers no longer need to worry about recharging during long-distance journeys.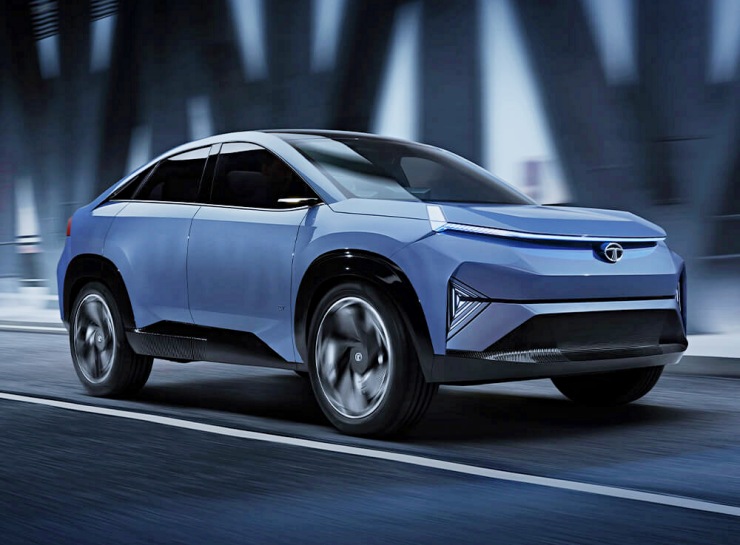 Tata Motors has already made progress in this direction by introducing the Nexon EV with a range of 465 kilometers, stated Tata Motors' MD. Chandra also shared his insights into the current trends in the electric car market. He highlighted that there are two critical factors that, if addressed, could significantly boost the demand for EVs. It was mentioned that the first factor is a higher range offering and the other is a better charging infrastructure.
Additional Issues with EV Adoption
Elaborating on these issues, Tata Motors' Chief stated that earlier there used to be four major barriers to EV adoption, namely price, choice, range, and charging infrastructure. Price, according to Chandra, is no longer a major hindrance, as electric cars are now available at competitive prices, some as low as Rs 8.5 lakh (Tata Tiago EV hatchback). Next up, he mentioned that the availability of a variety of EVs in different price segments has also eliminated the choice barrier. He added that the improvement in EV ranges, particularly in the 300-400 km range, city driving has become less challenging.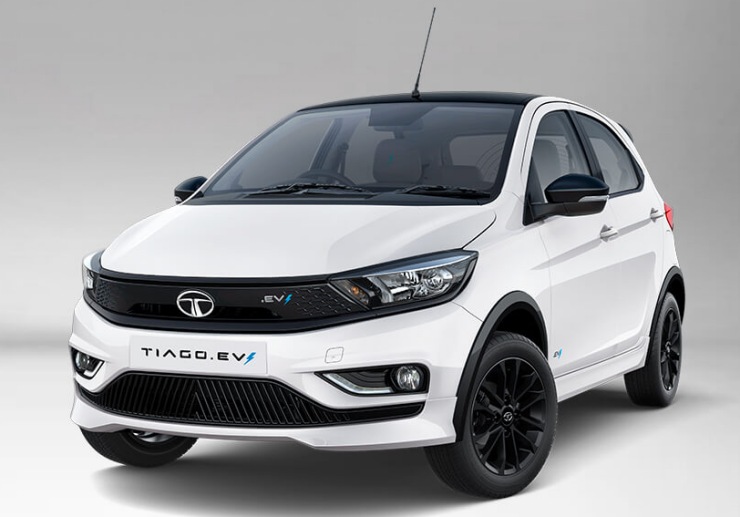 However, he then came to the concern over range anxiety. Chandra mentioned that especially when embarking on journeys outside the city, this issue of range anxiety kicks in. Tata Motors' MD emphasized that the availability of charging infrastructure along highways is essential to address this concern. It was added that at the moment, proper planning can alleviate some of this anxiety; however, a long-term solution requires the establishment of more charging stations.
Image 
Tata Motors has made initial efforts in this direction through Tata Power, stated Chandra. However, he underlined that the key players in expanding the charging infrastructure on highways are oil marketing companies (OMCs). Concluding his points, Tata Motors' MD called for OMCs to step up and adhere to government mandates to create a critical mass of charging stations. Presently, OMCs' fuel outlets are considered ideal locations for EV charging along highways.