This content contains affiliate links. When you buy through these links, we may earn an affiliate commission.
Anytime my family gets together, chances are high we'll play a trivia game of some kind. Paying Jackbox's Murder Party, Trivial Pursuit, watching Jeopardy!: it's all fair game. Are we good at it? No! Do we love it? Absolutely. What's great about trivia is how varied it is, too. Some people in my family are better at literature questions or pop culture, while others nail the sports or science questions. There's something in the trivia realm for everyone.
That's true not just for trivia games or shows; it applies to trivia books, too! They're more than bathroom readers or coffee table books. What's more fun than learning new fun facts to show off? What about learning that things in history or sports or literature didn't actually happen the way you thought they did? I'm sure the trivia nerds out there agree!
With hundreds of trivia books out there to choose from, it can get overwhelming to find your new treasure trove of knowledge. Whether it's for you or you're shopping for a loved one, here are eight of the absolute best trivia books for every kind of trivia nerd!
Ultimate Trivia, Volume 1 by Donna Hoke
If you're looking for a variety of trivia topics for a road trip, trivia night, or to test your own knowledge limits, this one is excellent. With more than 800 questions on food, history, movies, music, and more, you'll get your money's worth in this trivia book.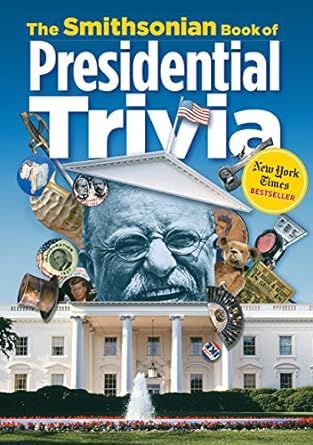 The Smithsonian Book of Presidential Trivia by Amy Pastan
This one has 11 different chapters on the Oval Office, assassinations, mourning, and quotes spoken by the U.S. presidents of the past. You'll be entertained by the salacious and sometimes embarrassing stories of United States leaders through 2021.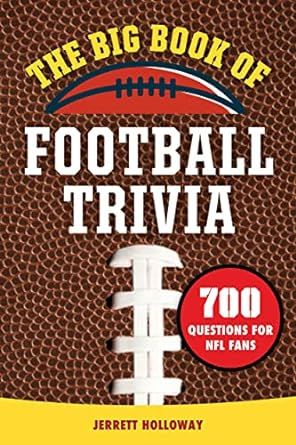 The Big Book of Football Trivia: 700 Questions for NFL Fans by Jerrett Holloway
For the football lovers out there, this book of 700 football-related questions is perfect. Covering everything from the draft to the Hall of Fame, even the most devoted fans will learn something new in these pages.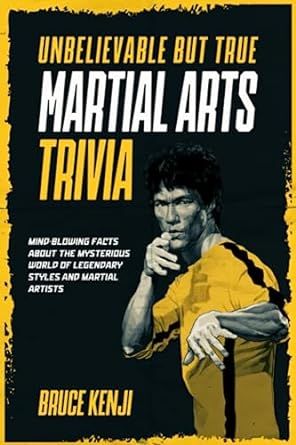 Unbelievable but True Martial Arts Trivia by Bruce Kenji
If you've ever been curious about the behind-the-scenes details from your favorite martial arts movie, this is the book for you! With the truth behind legendary stories, details about popular fight scenes, and stunning art, this trivia book is perfect for those who practice martial arts and those just curious about it.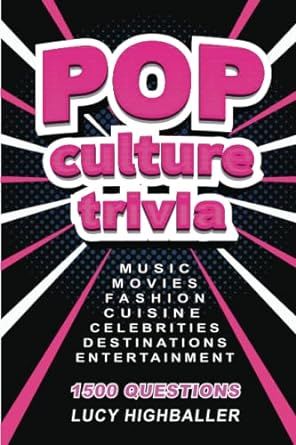 Pop Culture Trivia by Lucy Highballer
Are you a pop culture aficionado, devouring celebrity gossip and new releases in spades? This trivia book of 1,500 pop culture trivia questions is just the one. Fashion, theater, music, and fame collide in these stuffed-to-the-brim pages.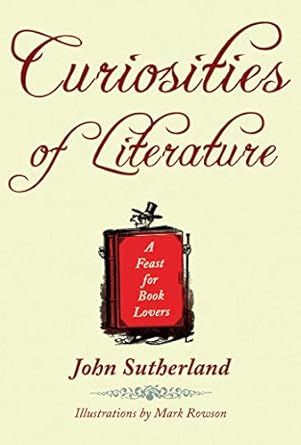 Curiosities of Literature by John Sutherland
This one is for the book lovers! With historical insights and fun facts on everything from Victorian literature to modern-day characters, this trivia collection is full of literary marvels on food, sex, weapons, and more you probably haven't heard before.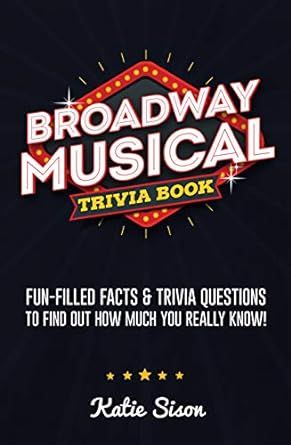 Broadway Musical Trivia Book: Fun-Filled Facts & Trivia Questions to Find Out How Much You Really Know! by Katie Sison
Musical theater lovers, this one goes out to you! With behind-the-scenes scandals, historical insight, and silly anecdotes from your favorite musicals, you'll be gasping and singing the whole way through.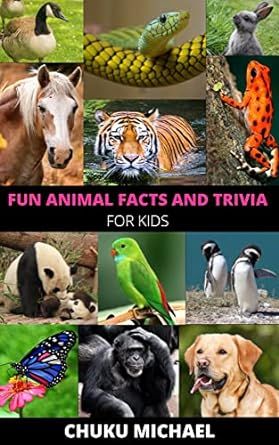 Fun Animal Facts and Trivia for Kids by Chuku Michael
For your little ones curious about the natural world, this makes a great birthday gift or stocking stuffer. Full of facts about fish, snakes, birds, and more, this is sure to feed kids' curiosity.
---
I hope one of these trivia books is just what you're looking for. If you're in the mood for more, check out these articles on bookish Jeopardy! categories through the years or these creepy bits of bookish trivia!