The Perseid meteor shower peaks late Saturday night, with conditions ideal for skywatchers. 
NASA says its All Sky Fireball Network is already detecting the first meteors of this year's shower as the Earth passes through the debris from the comet Swift-Tuttle. 
The peak will start at around 11 p.m. local time on Saturday, Cooke told the Associated Press.
Unlike last year's full moon, this year's moon will be a waning crescent, allowing even some of the fainter meteors to be visible. A bright moon can make it harder to spot the meteors. 
HUBBLE SPACE TELESCOPE FINDS BOULDERS POTENTIALLY SHAKEN OFF ASTEROID FOLLOWING DART EXPERIMENT
"People in the U.S. can reasonably expect to see around 40 Perseids in the hour just before dawn on the peak nights. That's about one every couple of minutes, which is not bad," Bill Cooke, who leads NASA's Meteoroid Environment Office, said in a statement. "However, we are assuming you are out in the country, well away from cities and suburbs."
The agency noted that last year's shower coincided with the full moon and that brighter skies in suburban areas greatly reduce the rates, with ten or fewer expected within an hour. 
PERSEID METEOR SHOWER 2023: WHAT SKYWATCHERS SHOULD KNOW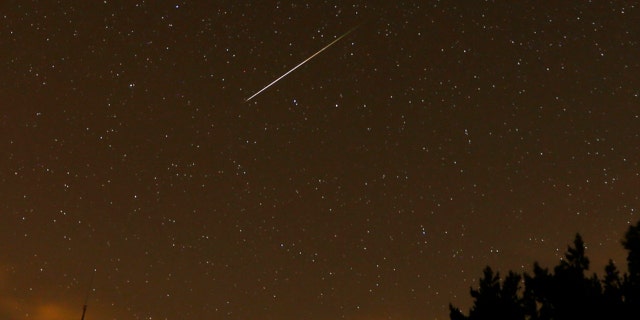 The Perseid meteor shower is often considered the best of the year due to its high meteor rates and pleasant weather conditions. 
It is also the only meteor shower to delay a Space Shuttle launch, delaying the NASA – STS-51 launch in 1993.
Viewers can best see the meteor shower in the Northern Hemisphere.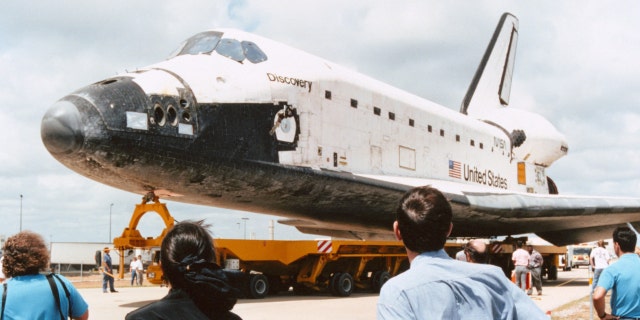 CLICK HERE TO GET THE FOX NEWS APP 
The Perseids appear to radiate from a point in the constellation Perseus. Meteor showers take their name from the location of their point of origin.
"All you need to catch the show is a clear sky, darkness and a bit of patience. You don't need to look in any particular direction; meteors can generally be seen all over the sky," NASA said. 
The Associated Press contributed to this report.