This content contains affiliate links. When you buy through these links, we may earn an affiliate commission.
Welcome to Book Riot's October 2023 Horoscopes and Book Recommendations! It's the most wonderful time of the year — at least for Halloween girlies like me. (And I'll wager a guess that the Venn diagram of astrology lovers and spooky season fans is a big, round, full moon.) Between prepping your Halloween costume and sipping your pumpkin spice latte, what should you read this month? Let the planets decide! Check out our October 2023 horoscopes for a glimpse of what's ahead and a book recommendation written in the stars.
But first, a look at astrological events going on in the sky above us. This month brings two meteor showers: the Draconids meteor shower on October 8-9 and the Orionids meteor shower on October 20-21. These events represent memories and detritus from our past, circling around to remind us where we've been. The month also brings two eclipses: an annular solar eclipse on October 14 and a partial lunar eclipse on October 28. Eclipses tend to bring things into the light, providing clarity and revealing hidden information. Between all the meteor showers and eclipses in the weeks ahead, all signs can look for new perspectives on their past that might shed light on their future.
October 2023 Horoscopes and Book Recommendations
Note: Book release dates may have shifted between the writing and publication of this article.
Aries (March 21-April 19)
One Puzzling Afternoon by Emily Critchley (Oct. 3, Sourcebooks)
Try and try again, Aries. Nothing clicks on the first attempt in October. Working toward what you want will feel like hitting your head against the wall. That doesn't mean you can't make magic happen; it will just take a little extra elbow grease. But if there's anything in your life you're not fully committed to, the planets will bring that to light. This month will show you what truly matters. Check out One Puzzling Afternoon by Emily Critchley. Edie was a lonely teenager in 1951 when she met lovely, charming Lucy. But their friendship came to an abrupt halt when Lucy disappeared. Edie spent decades wondering where she went, and now, at age 84, she's certain she's spotted Lucy looking exactly the same as she did at 15. When Edie's family doesn't believe her, she decides it's time to finally find out what happened to Lucy.
Taurus (April 20-May 20)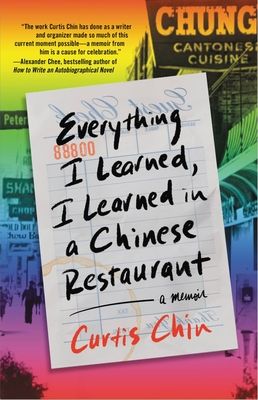 Everything I Learned, I Learned in a Chinese Restaurant by Curtis Chin (Oct. 17, Little, Brown & Company)
Put yourself first, Taurus. The planets are pushing you to look inward this month. Health problems could slow you down and keep you away from commitments. It's crucial that you give your physical and mental health the attention they need. If you could use some space and time alone to reflect, ask for it. Travel can help you connect with a former version of yourself. You should read Everything I Learned, I Learned in a Chinese Restaurant by Curtis Chin. In a racially divided 1980s Detroit, Curtis Chin grew up in a place where everyone was welcome: Chung's Cantonese Cuisine. Chin shares his story of coming of age as a gay Chinese American kid through humorous and touching personal stories structured around the menu of his family's restaurant. It's a memoir full of moving reflections, endearing stories, and delicious food.
Gemini (May 21-June 20)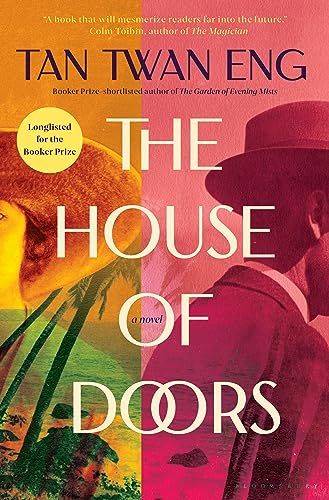 The House of Doors by Tan Twan Eng (Oct. 17, Bloomsbury)
Find a new angle, Gemini. October will bring challenges your way, but your ability to see different perspectives will take you far. Stay on your toes, and your quick thinking might impress the right people. You've got an open mind and an ability to learn this month, so take advantage of it. In romance, you've got charm but no follow-through, so new love might not last. I recommend The House of Doors by Tan Twan Eng. Lesley Hamlyn and her lawyer husband Robert have a lush life in 1921 Malaysia. The couple welcomes notable writer William Somerset Maugham and his secretary (and secret lover) Gerald for an extended stay. But Maugham is quietly searching for creative inspiration to turn around his declining career, and he finds it in Lesley's connection to former Chinese revolutionary Dr. Sun Yat Sen.
Cancer (June 21-July 22)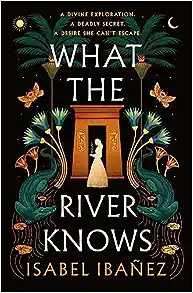 What the River Knows by Isabel Ibañez (Oct. 31, Wednesday Books)
Keep moving, Cancer. Your life is rolling forward at a pace that might feel hard to sustain, but you've got this. All you need to do is keep your eyes on the things that matter. Career advancement and even some extra cash can come your way if you stay focused. Distractions — like spending time with someone who doesn't understand your priorities — could throw you off track. Check out What the River Knows by Isabel Ibañez. Inez is devastated to learn of her parents' death during their travels away from their home in 19th century Buenos Aires. Against the advice of her new archaeologist guardian, Inez uses her sizable inheritance to travel to Cairo in search of answers about her parents. A golden ring given to Inez by her father pulls her into a world of ancient magic that reveals her parents' long-hidden secrets.
Leo (July 23-August 22)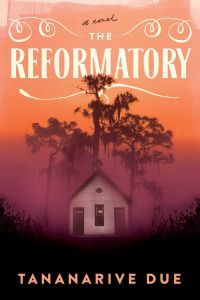 The Reformatory by Tananarive Due (Oct. 31, Saga Press)
Check in with yourself, Leo. Some troublesome parts of your past are resurfacing — and bringing messy emotions with them. Your frustrations can bleed over into other areas of your life if you don't give them the attention they need. You can only heal if you understand what's going on in your head. Take a break from the memories by trying something new and out of your comfort zone. Read The Reformatory by Tananarive Due. Twelve-year-old Robert makes a split-second decision to protect his sister, and he gets unfairly sentenced to six months in a reformatory school for boys in 1930s Florida. Beyond the threats from other boys and violent adults, he'll also have to face the haints of boys who died on the school's campus. Can Robert's sister bring him home before he's stuck at the reformatory forever, alive or dead?
Virgo (August 23-September 22)
Blood Sisters by Vanessa Lillie (Oct. 31, Berkley)
You hold the key, Virgo. A lot of voices are in your ears this month, trying to tell you what to do. But the only person who knows what's right for you is you. Conflicting opinions can make your work and family life tense. Rest and recharge with solo activities you enjoy. Big changes can take place in romance in October. A fresh start may be in order, or a restart with a long-term partner. I recommend Blood Sisters by Vanessa Lillie. Syd left the trauma of her Oklahoma hometown behind years ago, and now she's an archaeologist for the Bureau of Indian Affairs in Rhode Island. When the discovery of a skull back in Oklahoma coincides with the disappearance of Syd's sister, she can't let either mystery go uninvestigated. She puts her archaeological skills to the test — and uncovers much larger questions about a pattern of missing Indigenous women and girls.
Libra (September 23-October 22)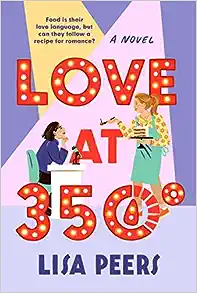 Love at 350° by Lisa Peers (Oct. 10, Dial Press)
You've got birthday powers, Libra! October is your month to shine. Your charisma is off the charts, drawing people to you and earning you some new admirers. At work, you can lead conflict to compromise and impress powerful people. It's the perfect time to show anyone who doubts you what you're capable of. Money might be tight, so save the luxuries for another month. You should read Love at 350° by Lisa Peers. Bake-o-Rama is a wildly popular TV baking competition, and celebrity chef judge Kendra Campbell has been asked to soften her harsh critiques of contestants. That task is easy when it comes to chemistry teacher and talented home baker Tori Moore. But as something more builds between Tori and Kendra, can the competition stay fair?
Scorpio (October 23-November 21)
Let Us Descend by Jesmyn Ward (Oct. 24, Scribner)
Break the cycle, Scorpio. Situations from your past might be repeating themselves, but that doesn't mean your future has to follow the same pattern. The planets want you to reflect on your decisions and how they move you toward your goals. You've got room for big personal growth this month. In romantic relationships, learn from your mistakes and start with a clean sheet. Your October read is Let Us Descend by Jesmyn Ward. Shortly before the American Civil War, an enslaved young woman named Annis is sold South in a fit of rage by the enslaver who fathered her. Separated from her mother and lover, Annis is chained to a group of women forced to walk through swamps and unforgiving terrains from North Carolina to Louisiana. She's joined on her journey by haunting memories, sympathetic spirits, and ancestors from the other side.
Sagittarius (November 22-December 21)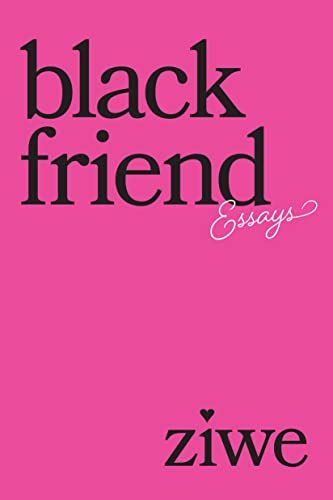 Black Friend: Essays by Ziwe (Oct. 17, Abrams Image)
Do you mean it, Sagittarius? Your true feelings are on display in October, making it difficult to hide behind a tough exterior or fake enthusiasm. This can cause some conflict in your career and at home with your family. Avoid situations where you can't be your most authentic self. This month may also put what you've learned this year to the test and give you a chance to prove yourself. Check out Black Friend by Ziwe. Ziwe made a name for herself with her blunt, hilarious commentary on race, racism, and modern society on her self-titled Showtime variety show. In her new essay collection, you'll find similarly cutting, incisive, and laugh-out-loud funny ruminations on race and racism. It's a book that never tiptoes around difficult topics, instead leaning into the discomfort with unabashed honesty.
Capricorn (December 22-January 19)
Stars in Your Eyes by Kacen Callender (Oct. 10, Forever)
Everyone can benefit, Capricorn. Success in October requires a change of mindset. You might think getting ahead necessitates pushing everyone else back. But deep conversations can show you a path to your goals that makes everyone happy. A little creative thinking will take you far. If you've been considering an opportunity to expand your knowledge, now is the time to take the leap. Read Stars in Your Eyes by Kacen Callender. Mattie is a rising actor viewers love, and Logan is an established actor viewers love to hate. When Logan and Mattie land roles as co-stars in a romance, reporters catch wind of Logan saying Mattie has "zero talent," and the whole film is put in jeopardy. They'll have to build a convincing fake relationship to save it — one that might show them different sides of each other and themselves.
Aquarius (January 20-February 18)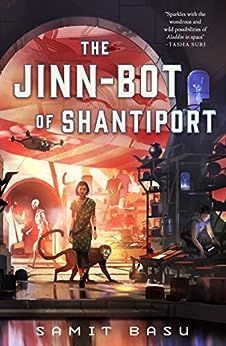 The Jinn-Bot of Shantiport by Samit Basu (Oct. 3, Tordotcom)
Take a step back, Aquarius. Some months are for making big progress, and others are better suited for reflection and planning. The wheels aren't turning very fast for you in October. Instead, the planets are pushing you to do some strategic thinking. It might even be time for you to rethink your big-picture dreams. Traveling away from home could give you the inspiration you need. I recommend The Jinn-Bot of Shantiport by Samit Basu. Lina loves her city of Shantiport and would do anything to support it despite its troublesome leaders. Her brother, a monkey bot named Bador, is desperate to leave and explore the universe. When Lina is tasked with locating a strange technological artifact, the device reveals secrets about Shantiport's past and might have the power to change its future.
Pisces (February 19-March 20)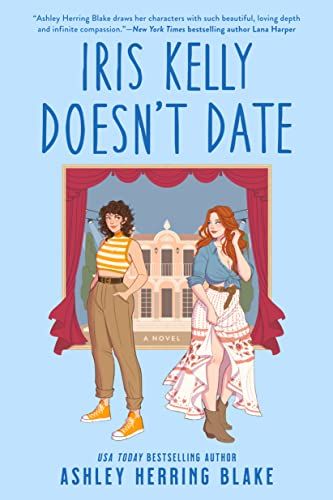 Iris Kelly Doesn't Date by Ashley Herring Blake (Oct. 24, Berkley)
Have some fun, Pisces. Your work is slow at the moment, but your brain is itching for inspiration. Creativity comes easily to you in October. Try expressing yourself through a new medium. You can reawaken a part of your childhood self by being playful with the young (or young at heart) people in your life. If you're looking for love, you might find you've been standing in your own way. Check out Iris Kelly Doesn't Date by Ashley Herring Blake. Iris is the single person always surrounded by happy couples, and now she's a romance author completely out of ideas after her debut novel. Looking for inspiration, Iris meets a hot stranger during a night out and decides to make it a one-night stand — which goes horribly. When she auditions for a play at a local theater, Iris is surprised to run into the same stranger, who then begs her to pretend to be her girlfriend. Can a fake relationship be just what Iris needs to break her writer's block?
---
Thanks for joining us for your October 2023 horoscopes and book recommendations! Looking for more books you'll love based on your sign? Check out your July, August, and September horoscopes and book recommendations!