This content contains affiliate links. When you buy through these links, we may earn an affiliate commission.
Happy August, book nerds! The summer is sliding to a close (boo) but that doesn't mean you can't still wring all the sunshine goodness out of the season before it's gone, and I for one will be taking advantage of as many hammock reading days as possible. August is a good time to speak in all of that fun summer reading before it's all back-to-school supplies and required reading lists. (Okay, I'll be real, I do love some good back-to-school supply deals, and it's been years since I was even in school.)
Even though summers are a slower time for publishing new releases, we've got some really great books hitting shelves this August. I'm here for the horror reads and classic retellings and send-ups, but there are also some really excellent queer romances, sophomore novels, debuts, and even one fantasy series starter that sounds absolutely amazing. August is giving us everything from queer classics to unexpectedly heartfelt contemporary novels that touch on tough topics to a YA mystery perfect for fans of White Lotus (especially ideal for anyone still clinging to summer). So make sure to load up on these great new August 2023 YA books and soak it all in before fall hits!
The Narrow by Kate Alice Marshall (August 1)
Six years ago, Eden witnessed Delphine fall into the narrow, a small but deadly stream behind her boarding school. Most people don't survive a dip in the Narrow, but Delphine did…although she came back different. Now with Eden about to lose her place at school, she agrees to becoming Delphine's paid companion for tuition money. Eden is drawn to her in more ways than one, but something strange and haunting is coming for her the longer she spends time with Delphine.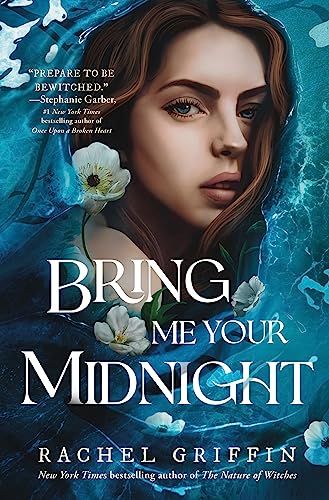 Bring Me Your Midnight by Rachel Griffin (August 1)
Tana's island coven has long been feared by mainlanders, and there's much that they do to appease them — including releasing their magic into the sea at midnight and offering Tana up in a betrothal to secure an alliance. But when Tana misses the important midnight ritual, there are devastating consequences. When she meets a mysterious boy who offers to show her another way, she finds power like she's never known…but it could be her coven's downfall, too.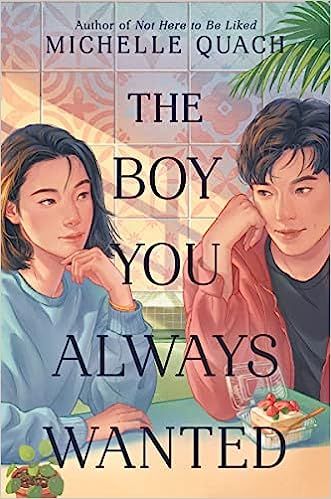 The Boy You Always Wanted by Michelle Quach (August 1)
Francine's A Gung is dying, and she'd do anything to make him happy in his final days, including going to great lengths to ensure that A Gung's dream of seeing his male line is carried on. Considering that Francine is his only grandchild, she enlists Ollie to pretend he's ceremonially adopted into the family and strike up a relationship with her A Gung. Even though Ollie is opposed to the deception, he finds himself pulled along and soon Francine and Ollie find a connection they never saw coming.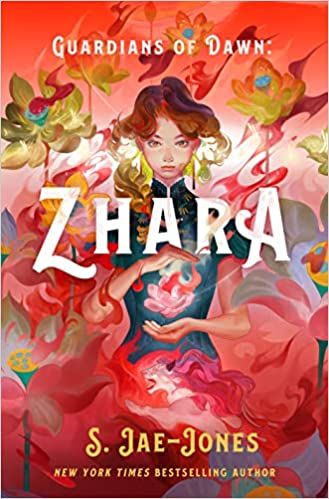 Guardians of Dawn: Zhara by S. Jae-Jones (August 1)
Zhara has long been concealing the magic within her, all while trying to survive and take care of her beloved younger sister. Magic is feared in her world, as monsters destroyed their lands 20 years earlier and it's believed to be the fault of magicians. But when rumors of a monster emerging nearby reach her, Zhara wishes to ignore them…until she meets a young man who introduces her to the Guardians of Dawn, a society that is trying to advocate for magic users and protect people from the monsters that still lurk, which are the result of a demon. It's up to Zhara to learn to harness her own power if she's to save her family and her home.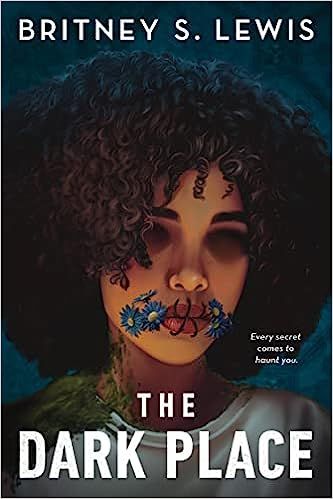 The Dark Place by Britney S. Lewis (August 8)
When Hylee disappeared, she found herself caught up in a dark, twisted version of the most terrible night of her life: the night her brother disappeared. Then just as quickly, she'd deposited back in her own world and time. As she struggles to go about her day, certain that this must be a clue to her brother's disappearance, she meets Eilam, drawn to him for more than just his good looks. But when she disappears again right in front of him, he's roped into her investigation about what really happened, and why she keeps disappearing.
Forgive Me Not by Jennifer Baker (August 15)
When Violetta decided to drive drunk one night, it had devastating consequences for her and her family; she was in an accident that caused her little sister's death. Now she's in the juvenile justice system, separated from her family who refuse to forgive her. She must take part in The Trials if she has any hope of getting out, but doing so forces her to confront not only her own grief, but her guilt as she figures out whose forgiveness matters more: her family's, or her own.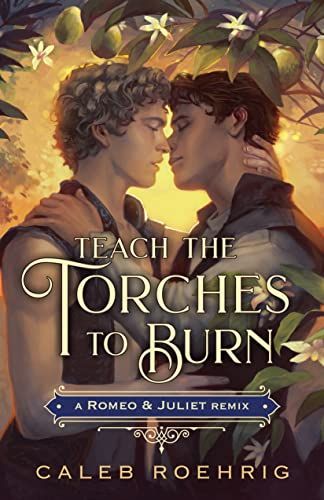 Teach the Torches to Burn by Caleb Roehrig (August 22)
Romeo has little interest in becoming the Montague heir and giving up his artistic pursuits, but his family won't be giving him much choice in the matter. Eager to escape their expectations, he sneaks into a Capulet party and meets Valentine, a kind and gentle-hearted Capulet boy. Their attraction is as instant as it is dangerous, but the two soon risk everything for the chance to be with each other, despite their families' horrific feud.
Unexpecting by Jen Bailey (August 22)
The last thing Ben ever expected after coming out as gay is for a little experimentation at science camp to lead to the stunning development that he's about to be a teen dad. Luckily for him, his mom steps up and tries to help him come up with a plan, but parenthood — especially teen parenthood — is hard. As Ben struggles to keep on top of everything all while falling for an old friend, he learns that his baby could be in danger, and has to accept that parenthood means making the best decisions for your kid, even when they feel impossible.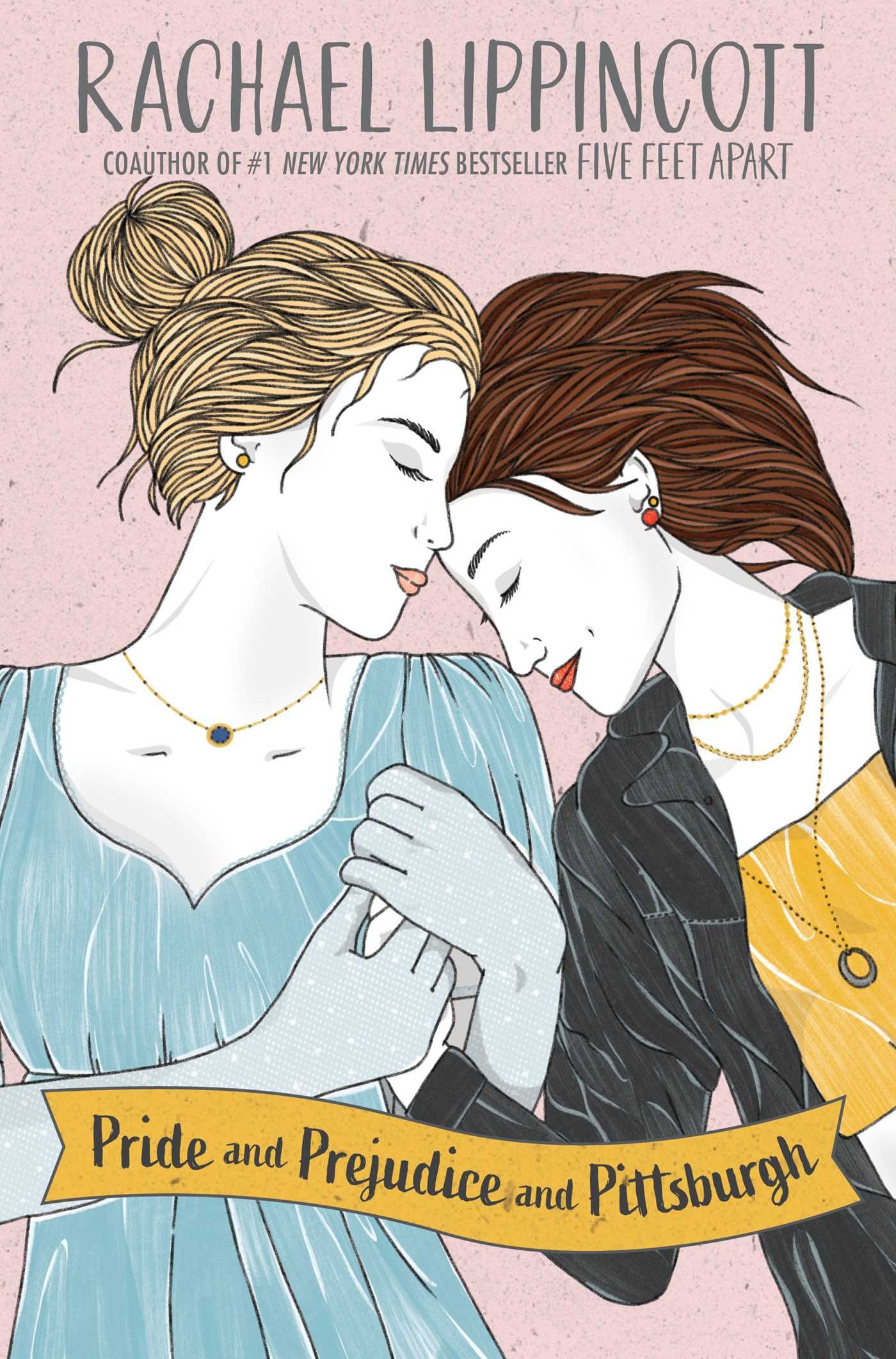 Pride and Prejudice and Pittsburgh by Rachael Lippincott (August 29)
Audrey is having the worst week ever — dumped by her girlfriend, waitlisted by her dream school, and now she's been inexplicably sent back in time, far from home. Lucy hasn't been happy since her mother died, and she's not at all pleased by the suitor her father wants to marry. So finding Audrey, who claims she's from the future, wandering her estate is a welcome reprieve. As they try to figure out how to send Audrey home, they find themselves falling for each other, despite their differences.
The Reunion by Kit Frick (August 29)
Addison and Mason's mom is getting engaged to Theo's dad, and now the Mayweather clan is headed to Cancun, Mexico, for a celebratory vacation with the entire extended family. But it doesn't take long for tempers to flare, old secrets to come to light, and resentments to come bubbling to the surface. Eleven people go on vacation, but only 10 will return.
Want more great YA new release recommendations? Check out July's new books!