A new compilation of images from NASA's Perseverance Mars Rover appears to show a dust devil twister dancing across the surface of the red planet, about 2.5 miles away from the six-wheeled geologist.
NASA said only the lower portion of the twister was seen moving along the western rim of Mars' Jezero Crater, on Aug. 30, 2023.
The images were snapped on Perseverance's 899th day on Martian soil.
NASA'S PERSEVERANCE MARS ROVER CAPTURES IMAGES OF WHAT MAY HAVE BEEN A WILD RIVER
The 21 pictures snapped four seconds apart by one of the rover's Navcams, were put together and sped up by about 20 times to show the motion of the dust devil.
On Mars, dust devils are weaker and smaller than tornadoes on Earth, NASA said, but they are one of the ways dust on the planet is moved and redistributed.
The phenomena are often studied by scientists to understand the atmosphere of Mars while also helping to improve current weather models.
SOUTHERN CALIFORNIA STARTUP VAST ANNOUNCES PLANS TO LAUNCH WORLD'S FIRST COMMERCIAL SPACE STATION
Based on the images, NASA said, mission scientists believe the dust devil was about 2.5 miles away on the "Thorofare Ridge," moving east to west about 12 mph.
The width was calculated to be nearly 200 feet wide, and although the bottom 387 feet of the twister was captured, scientists estimate it to be over a mile high.
"We don't see the top of the dust devil, but the shadow it throws gives us a good indication of its height," Mark Lemmon, a planetary scientist at the Space Science Institute in Boulder, Colorado, and a member of the Perseverance science team said. "Most are vertical columns. If this dust devil were configured that way, its shadow would indicate it is about 1.2 miles (2 kilometers) in height."
NASA'S INGENUITY HELICOPTER CAPTURES BREATHTAKING SHOT OF MARTIAN SUNSET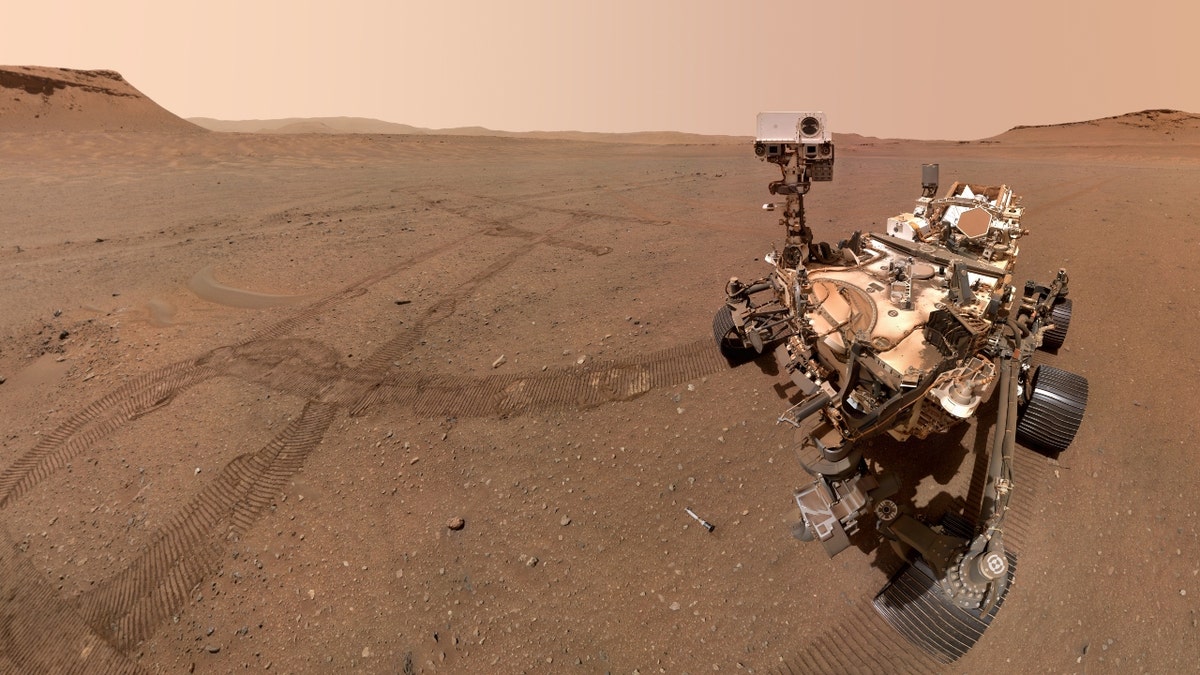 On Earth, dust devils form when rising warm air mixes with descending columns of cooler air.
NASA also said Martian versions of dust devils can grow to be much larger than the dust devils found on Earth.
Scientists are still working to get a better understanding of when dust devils will appear in a specific location.
CLICK HERE TO GET THE FOX NEWS APP 
The rover has been exploring the Jezero Crater since landing there over two years ago, with hopes of eventually seeking out signs of ancient microbial life.