Researchers combing the ocean floor off the coast of Alaska have stumbled upon a mysterious "golden orb" that could possibly be a new, unknown species. 
The National Oceanic and Atmospheric Administration (NOAA) said its ship, Okeanos Explorer, discovered the specimen during a dive in the Gulf of Alaska on Aug. 30. 
"While gliding over a rocky outcrop at a depth of about 2 miles, they found what one of the videographers onboard helping to document the dive first referred to as a 'yellow hat,'" the NOAA said in statement. 
"Amid a smattering of white sponges, this smooth, gold, dome-shaped specimen, a little over 4 inches in diameter, was tightly adhered to a rock. A small hole or tear near its base revealed a similarly colored interior," the statement continued. "As cameras zoomed in, scientists were stumped as to its identification, with initial thoughts ranging from a dead sponge attachment, to coral, to an egg casing." 
THE OCEAN'S CREEPIEST CREATURES: SEA PIGS, STONEFISH AND MORE 
An image released following the dive shows a researcher holding the orb in their outstretched hand. 
Sam Candio, the coordinator for the ongoing Seascape Alaska 5: Gulf of Alaska Remotely Operated Vehicle Exploration and Mapping expedition – which the orb was found during – said "While we were able to collect the 'golden orb' and bring it onto the ship, we still are not able to identify it beyond the fact that it is biological in origin. 
WORLD'S HEAVIEST ANIMAL MAY BE ANCIENT WHALE FOUND IN PERUVIAN DESERT, SCIENTISTS SAY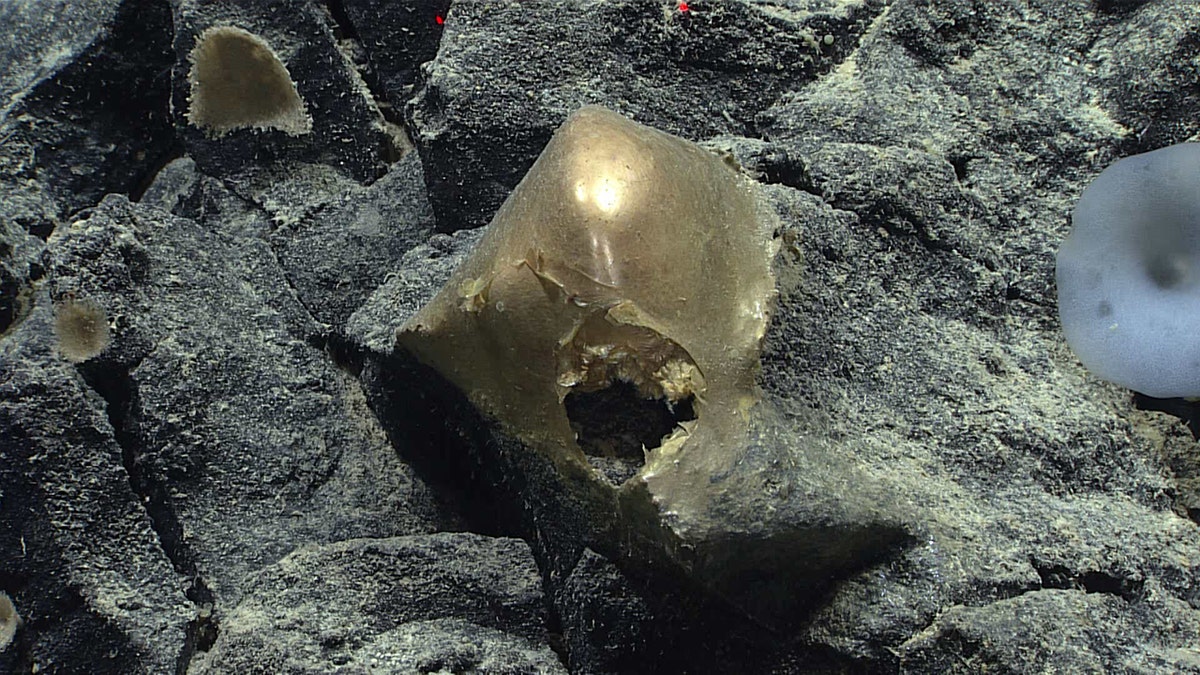 "We likely won't learn more until we are able to get it into a laboratory setting where we can continue to pull from the collective expertise of the scientific community with more sophisticated tools than we are able to maintain on the ship," he also said. "While somewhat humbling to be stumped by this finding, it serves as a reminder of how little we know about our own planet and how much is left to learn and appreciate about our ocean." 
The NOAA said it was "still unclear if the golden dome is associated with a known species, a new species, or perhaps represents an unknown life stage of an existing one."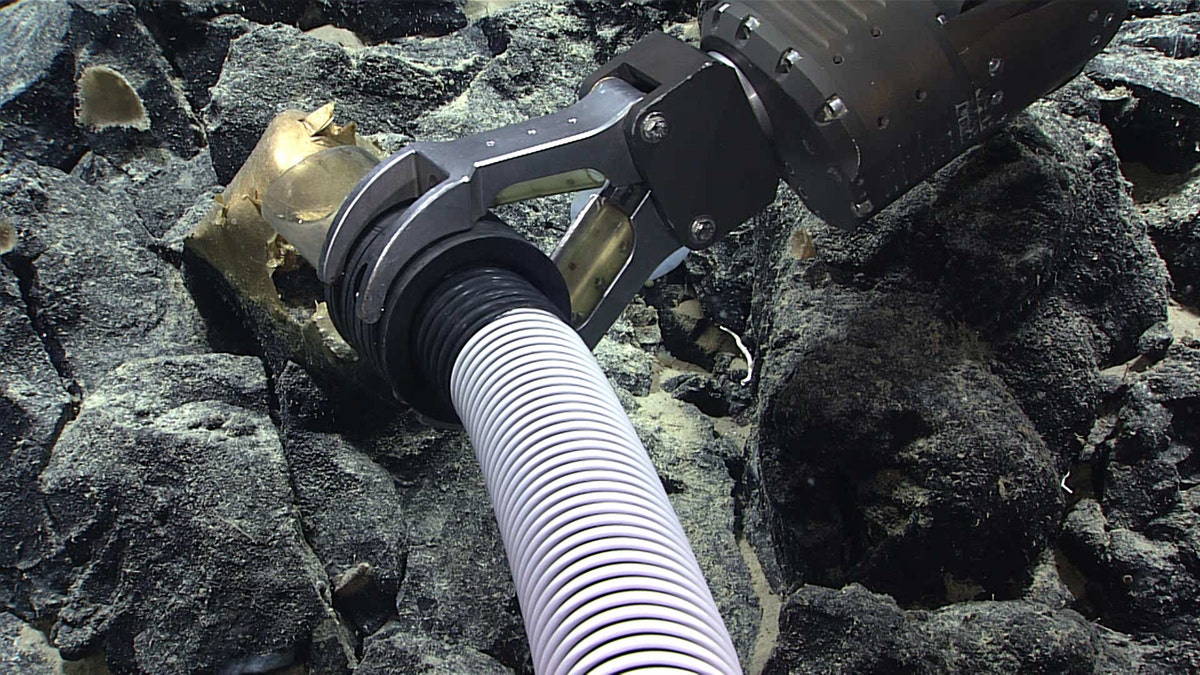 CLICK HERE TO GET THE FOX NEWS APP 
The expedition is continuing through Sept. 16 with live-streamed dives happening daily between 1 p.m. and 8 p.m. ET.