This content contains affiliate links. When you buy through these links, we may earn an affiliate commission.
I love romance, but I often say that I don't much care for historicals. This is, however, patently false! It just happens that I generally prefer historicals set in the 20th century, as opposed to the more popular Regency and Victorian era romances.
I'm not sure what the draw is, exactly — surely it's a combination of factors, like anything else. Queer people, people of color, and women have all gained significant rights in the west, allowing for more freedom to choose who we/they love, but that isn't the only thing that makes the time period attractive; one of the things I love the most in romance is seeing people love each other despite circumstances, and that certainly includes historical circumstances.
Then there's the fact that the 20th century is still recent history. I myself was alive during three decades of it (albeit just barely, as a late-1970s baby), and I've known people who were alive throughout the entirety of the century. These feel like stories I could have witnessed or heard from people who witnessed them. Or maybe it's just that time has erased less of the reality of the time period, less of the art, less of the fashion, and so my mind is able to fill in more details. Whatever it is that makes me love this particular era of historical romance, I do love it and am excited to share some great historical romance set in the 20th century with you.
A note on format: typically, a must-reads list would be 20+ individual titles with little to no author overlap. However, the 20th century is far less common in historical romance than the 19th (and earlier), so I have arranged these titles by author first, then by series or books. I hope you find your favorite new read!
A note on time periods: most of these books are set in the first half of the 20th century and (I believe) all of them are set prior to 1980. It seems that people don't like writing about super recent history and calling it historical, so there is a gap. Don't worry, it will fill in far too soon, and we will all feel very old indeed.
Cat Sebastian
We Could Be So Good
In 1958 New York City, Nick is a newspaper reporter with a secret: he's gay. When the publisher's son Andy starts working at the paper, Nick resents him, but not as much as he worries about his inability to look out for himself. Nick takes Andy under his wing, and they slowly fall in love over the course of a year.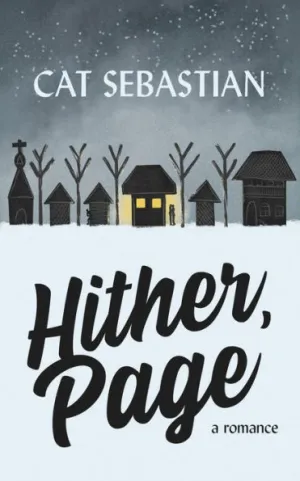 Hither, Page (Page & Sommers)
Agatha Christie, but make it a gay romance? Yes, please. It's a few years after World War II and James is a small-town doctor with raging PTSD. When Leo arrives in town and starts poking into a local murder, James is suspicious, and with good reason: Leo is a spy. They team up to solve the mystery and, of course, fall in love.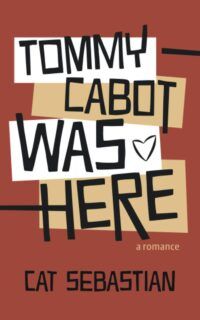 Tommy Cabot Was Here (The Cabots)
Each book in this series (most of them novellas, all of them set in the 1950s and '60s) is about a different (gay) member of the Cabot family, who are definitely not based on the Kennedys, no sir.
It's 1959 and Tommy and Everett, best friends in high school, meet again for the first time in 15 years. It's a quiet, lovely second-chance romance.
Allie Therin
Spellbound (Magic in Manhattan)
Rory has to hide his supernatural ability, carefully using it to find counterfeit antiques. Arthur's job is to protect New York — and the world — from certain magical relics. They team up to solve a mystery in this alternate 1920s world, and of course, they fall in love in the process.
Proper Scoundrels (Roaring Twenties)
This spin-off series of Magic in Manhattan is set in London and features Sebastian trying to save Wesley from a magical serial killer.
KJ Charles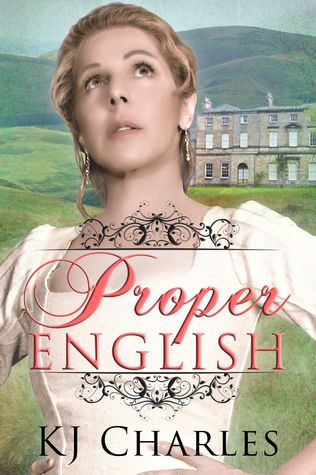 Proper English (England World)
This Edwardian romance series begins with a (rare) F/F story featuring Pat, who goes for a visit at her friend Jimmy's estate and finds herself drawn to his fiancée, Fen. While they try to avoid their attraction, things are getting tense all over, with blackmail, affairs, and a murder.
Alyssa Cole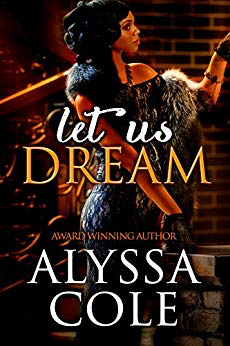 Let Us Dream
In 1917 Harlem, cabaret owner Bertha is trying to influence the men around her to vote in favor of women's suffrage. Amir is a chef who takes a job working for Bertha. The two immediately clash, but that conflict sparks desire. Meanwhile, though, the vice squad is chasing Bertha down, and Amir gets news from home that may pull him away for good.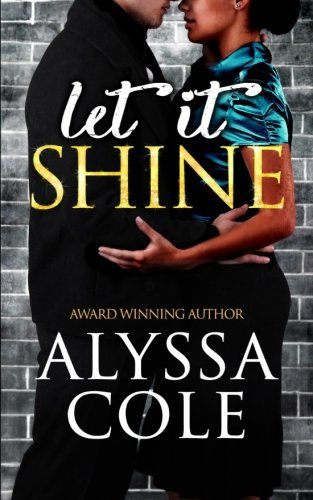 Let It Shine
In 1961, prim and proper Sofie meets boxer Ivan as the Civil Rights Movement starts to heat up. They meet during nonviolent protests that challenge both their instincts — Sofie's to avoid conflict and Ivan's to land a perfectly timed punch. Despite everything against them, they can't help being pulled to each other.
Deanna Raybourn
City of Jasmine
In the 1920s, Aviatrix Evie, whose husband Gabriel died when the Lusitania sank, embarks on a flight around the world. When she sees a recent photograph of a very much alive Gabriel, she sets out to find him, traveling to the city of Jasmine in Damascus.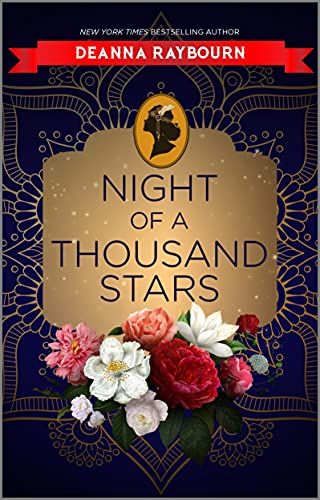 Night of a Thousand Stars
In 1920, runaway bride Poppy is assisted by Sebastian, who promptly disappears. She sets off on an adventure in search of him, and discovers that she may be in the sights of some dangerous people who are looking for a rumored treasure.
Lydia San Andres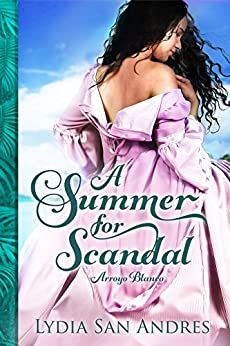 A Summer for Scandal (Arroyo Blanco)
The Spanish Caribbean, circa 1910. Emilia, who secretly writes romance novels under a pen name, accompanies her sister to a boating party and meets Ruben, a novelist who secretly writes a gossip column and has nothing good to say about her work. When he starts trying to find out the true identity of her pen name, things get sticky.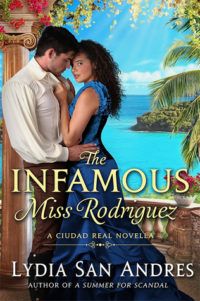 The Infamous Miss Rodriguez
In this novella, Graciela is trying to break her engagement, and Vicente was hired to protect the family name from her shenanigans. Falling for her was definitely not in the contract.
Piper Huguley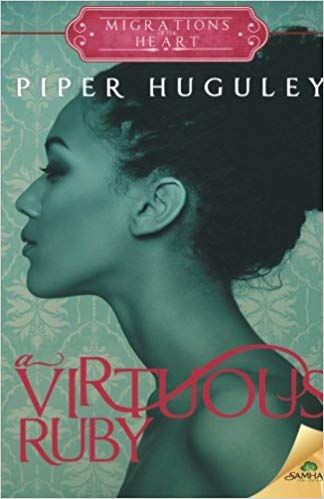 A Virtuous Ruby (Migrations of the Heart)
In 1915 in the American South, Ruby has been shamed for her illegitimate son (she was raped). She nevertheless tries to help the Black mill workers in her town to improve their lives. When Adam, a lightskinned doctor who has passed as white, comes to town, she both resents and admires him.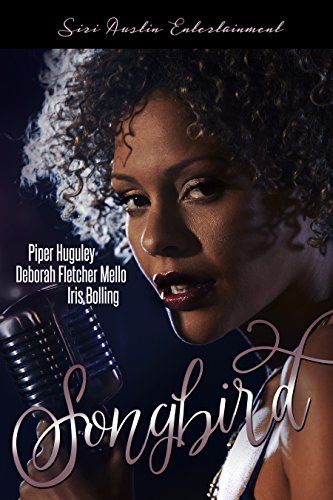 Sparrow's Song (Songbird)
This novella is part of an anthology. It's the summer of 1968 and Sparrow is running the music program at church, hoping to earn enough money to go to music school. Military man John leaves his daughter Carole in her care, hoping she can get Carole to talk again.
Elizabeth Camden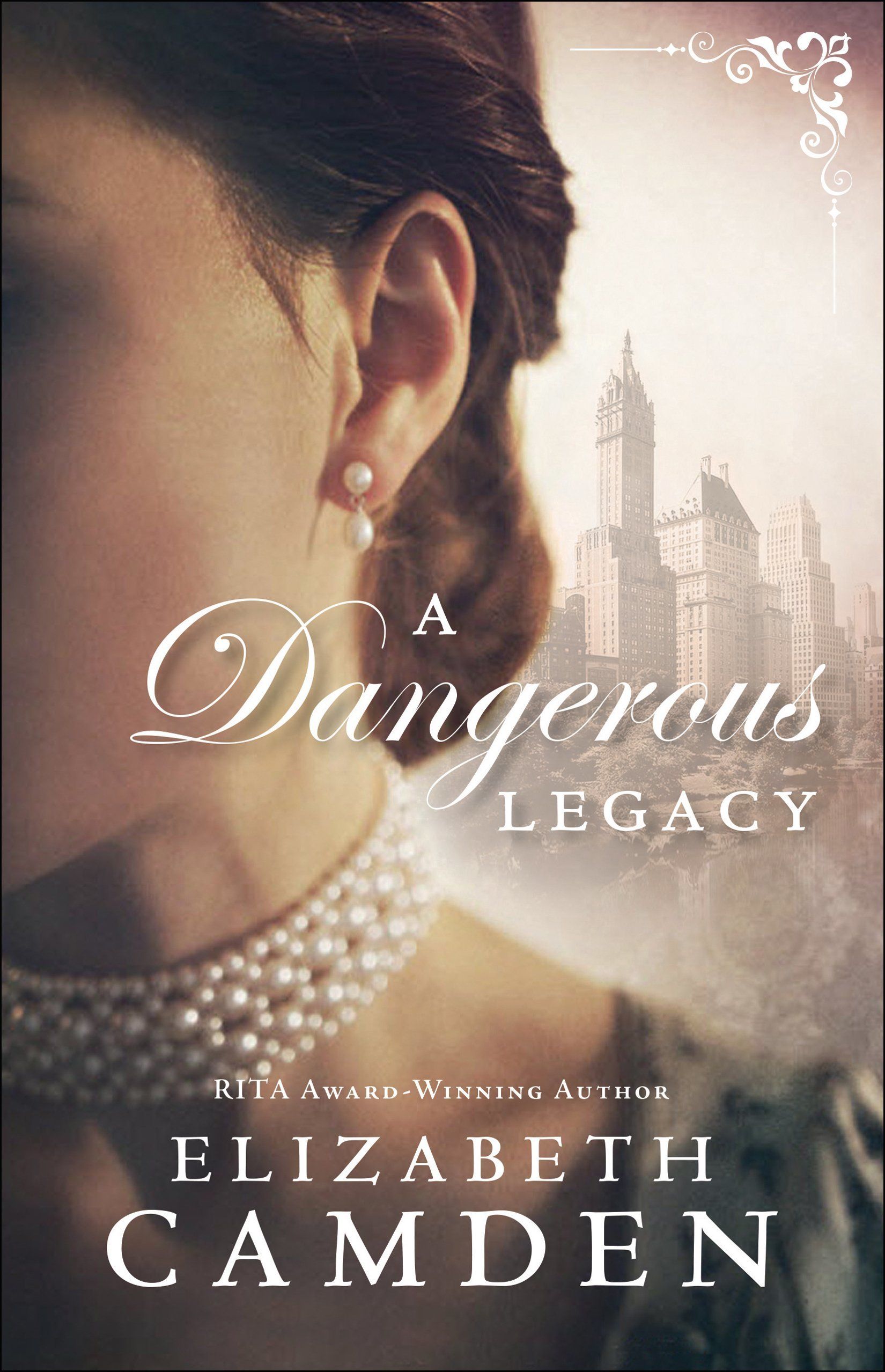 A Dangerous Legacy (Empire State)
In 1903 New York, Lucy is a telegraph operator working for the Associated Press. When she meets rival Colin, who works for Reuters, she hopes he can help her family with a contested inheritance, but worries that he could put her out of a job.
Lauri Robinson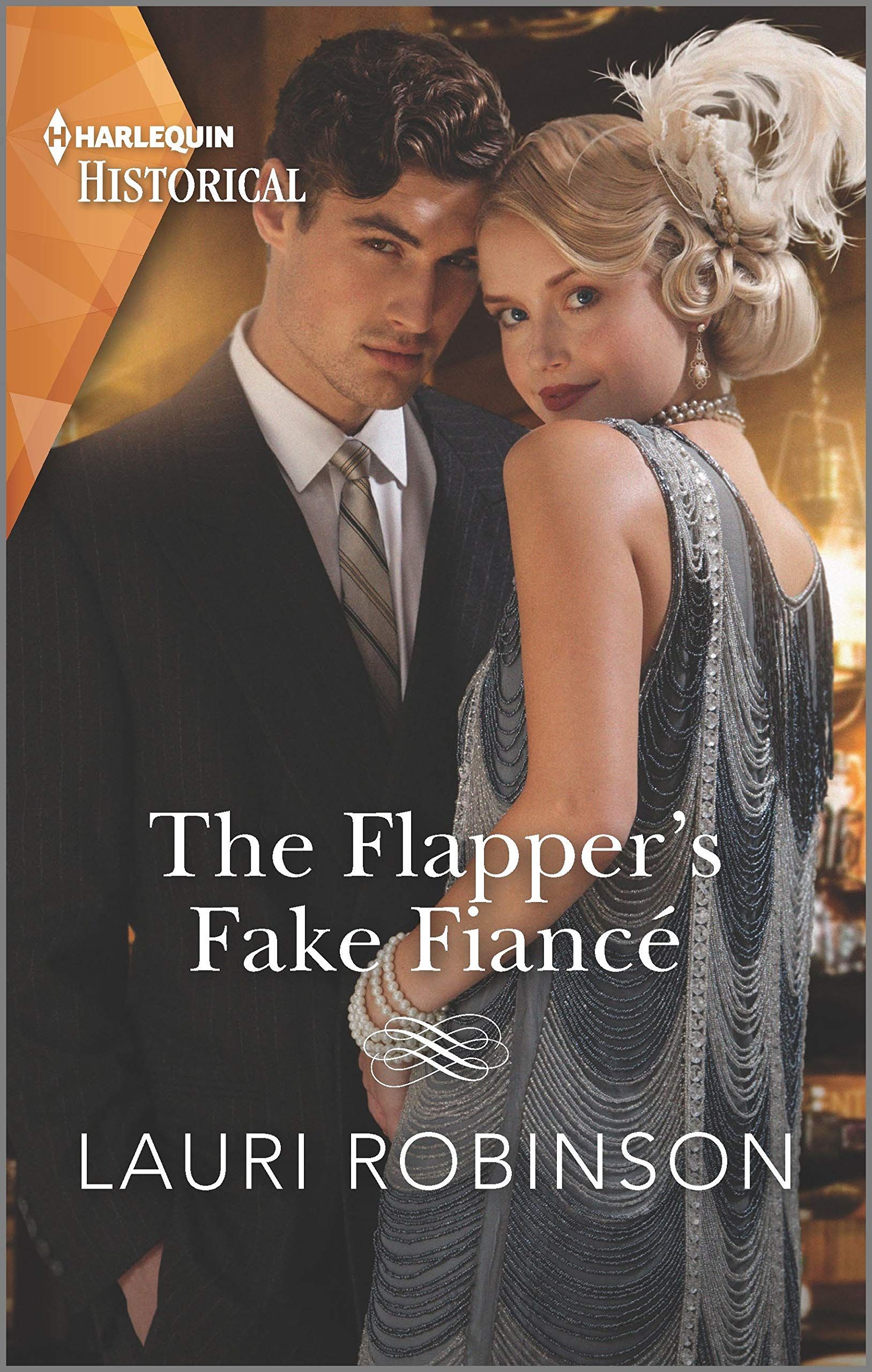 The Flapper's Fake Fiancé (Sisters of the Roaring Twenties)
Heiress Patsy longs to be a reporter and teams up with editor Lane to investigate a mystery involving an escaped convict. Unfortunately (gleeful grin), they must pretend to be engaged.
Jude Lucens
Behind These Doors (Radical Proposals)
Lucien is a journalist and Aubrey a society man and writer in this Edwardian polyamorous romance. Both have existing relationships with married couples, and they also fall in love with each other.
Gretchen Evans
How to Talk to Nice English Girls
Post–World War I, Marian is hiding out at her family's estate when Katherine arrives for Marian's sister's wedding. Katherine quickly shakes up Marian's quiet life, but can this whirlwind romance last?
C.L. Polk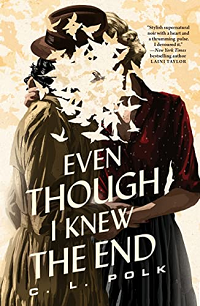 Even Though I Knew the End
In an alternate version of 1940s Chicago, magical exile Helen works as a private detective. She sold her soul to save her brother's life and is offered the chance to win it back if she can catch a vampire serial killer in three days. If she succeeds, she gets the rest of her life with her girlfriend Edith. This is not strictly a romance, as there is an established couple, but it's deeply romantic.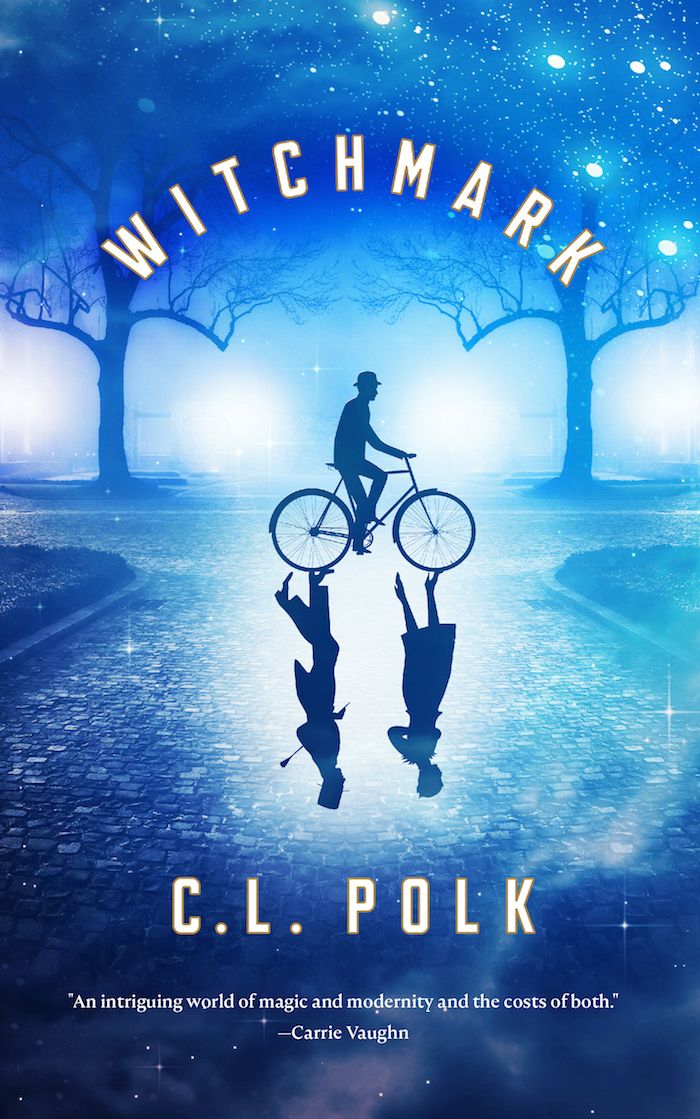 Witchmark (The Kingston Cycle)
This second-world fantasy series is set in a world so very much like Edwardian England, and the worldbuilding is so spectacularly good, that I didn't even question the fact that it is also set in the aftermath of a World War (in our world those happened post-Edward). This is really a fantasy with romance, more than it is a fantasy romance, but it's just so good. Miles is a doctor hiding his own magical abilities and his identity. When a dying man inadvertently reveals him to Tristan, they have to work together against a growing threat to their world.
---
And there you have it! Eleventy-million historical romances set in the 20th century. Looking for more? Check out our romance archives for every setting, trope, and pairing you can imagine.