This content contains affiliate links. When you buy through these links, we may earn an affiliate commission.
I think my first encounter with the incredible work of Hayao Miyazaki involved me watching a Blockbuster copy of Kiki's Delivery Service with my brothers back in the '90s. The Blockbuster era was truly a time to grow up in, and while the movie rental company has become a relic of the past, I can't help but feel thankful it introduced me to Hayao Miyazaki movies. What drew me to choose this movie over all the other choices lining Blockbuster's shelves? Though, to be fair, Blockbuster presented us with a level of options that were more manageable than endless scrolling on streaming sites nowadays. At the time, I'm sure I was drawn in by Miyazaki's signature beautiful artwork. The style of the films Hayao Miyazaki writes and directs is truly one-of-a-kind.
After watching and rewatching Miyzaki's movies, manga and graphic novels reminiscent of the films may be just the cup of tea you need. These stories include breathtaking illustrations that can help transport you into worlds similar to the ones Miyazaki brings to life. Miyazaki has a gift of creating and selecting stories that not only immerse you in unforgettable worlds and character dynamics but also make you feel something when you watch. Below, I've curated a list of manga and graphic novels that touch upon themes and elements found in Hayao Miyazaki's films. I hope these books will leave as much of a lasting impression on you as a Miyazaki movie would. Each one is special in its own way, just as every Miyazaki film is too. Which manga or graphic novel reminds you the most of Hayao Miyazaki's prolific works?
Nausicaä of the Valley of the Wind, Vol. 1 by Hayao Miyazaki
Of course, I had to kick off this list of manga and graphic novels for fans of Hayao Miyazaki with Miyazaki's original manga series that inspired his film Nausicaä of the Valley of the Wind. This is a must-read whether or not you've seen the movie adaptation. The artwork is stunning, and the manga series gives more detail and depth to the atmospheric world Miyazaki creates. One thousand years in the future, civilization has been destroyed by wars. A wasteland of deserts, toxic jungles, dangerous predators, and deadly spores spread across the world. Princess Nausicaä lives in the Valley of the Wind, but her kingdom's tenuous peace may soon fracture.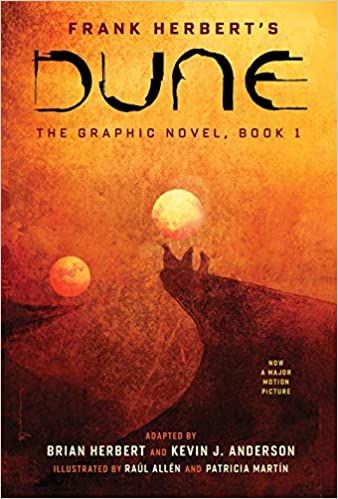 Frank Herbert's Dune: The Graphic Novel, Book 1 Adapted By Brian Herbert and Kevin J. Anderson, Illustrated by Raul Allen and Patricia Martín
While we're on the topic of Nausicaä, the graphic novel adaptation of Dune is a great next read for Miyazaki fans. The desert landscape and the ohmu creatures feel reminiscent of Dune's hostile environment and sandworms. Frank Herbert's son, Brian Herbert, adapted Dune into two graphic novel editions so far, and the artwork is quite eye-catching. With the Dune: Part Two movie coming out next March, it's an ideal time to pick up this graphic novel series.
Shuna's Journey by Hayao Miyazaki, translated by Alex Dudok de Wit
Before we move on to other manga and graphic novels, I wanted to include another manga written by Hayao Miyazaki himself. This epic adventure promises all of Miyazaki's signature elements, including compelling worldbuilding, memorable characters, and breathtaking illustrations. While the inhospitable landscape brings Nausicaä to mind, Prince Shuna's devotion to his people and ensuing quest reminds me of Ashitaka's journey in Princess Mononoke, too, so fans of either film are sure to love this story. With his people struggling to grow grain in their lands, Shuna sets out to find the source of a promising golden grain from the West.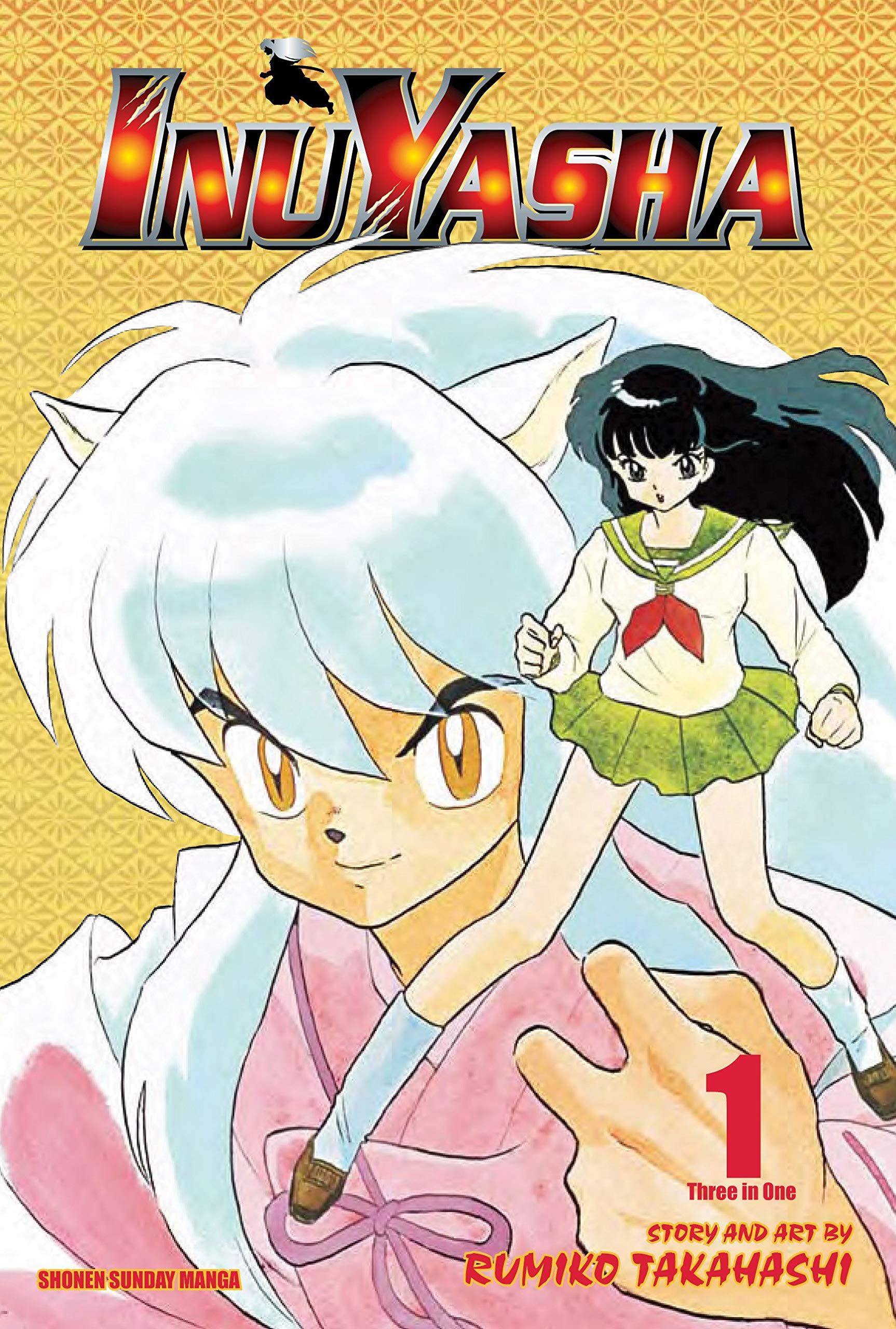 InuYasha, Volume 1 By Rumiko Takahashi
If you enjoyed the historical setting, fantastical creatures, and epic battles of Hayao Miyazaki's film Princess Mononoke, check out this classic manga series by Rumiko Takahashi. Teen Kagome's having a rough time of it when she's dragged into a well that brings her back to feudal Japan. Things get a lot more complicated and entertaining, though, when she accidentally releases a demon named Inu-Yasha from his magical imprisonment.
Monstress, Volume 1: Awakening By Marjorie M. Liu, Illustrated by Sana Takeda, Letters by Rus Wooton
One of my favorite aspects of many of Miyazaki's movies, especially Castle in the Sky and Howl's Moving Castle, are the steampunk elements. If you love that steampunk aesthetic, too, you'll enjoy immersing in the atmospheric world of this graphic novel series by Marjorie M. Liu. This story intertwines steampunk with horror and fantasy in an alternate 1900's Asia. As teen Maika navigates a war-torn world, she explores the mysterious connection she shares with a powerful monster.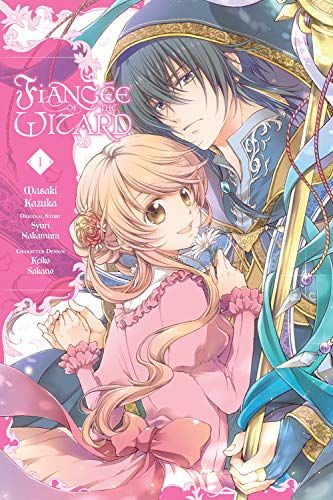 Fiancée of the Wizard Manga, Vol. 1, Illustrated by Masaki Kazuka, Created by Syuri Nakamura, Character Design by Keiko Sakano
Alright, let's be honest: who doesn't love the hot wizard vibes of Miyazaki's Howl's Moving Castle? If you're here for those vibes like I am, check out this sweet and romantic manga series by Syuri Nakamura. When aristocratic daughter Filimena via Adina gets reborn into a world of magic, she finds herself engaged to the powerful stepson of a renowned wizard.
The Well by Jake Wyatt, Illustrated by Choo
Navigating the woes of a curse makes for a compelling theme in Miyazaki's Howl's Moving Castle and Porco Rosso, as well as this graphic novel by Jake Wyatt. Lizzy enjoys her life with her grandfather, tending their goats and chatting up the charming ferry woman. When she steals coins from a well to pay a debt, though, she lands herself with a curse that can only be broken by granting three wishes.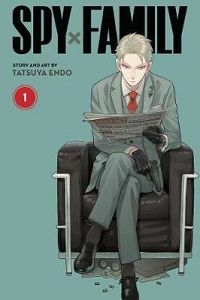 Spy x Family, Vol. 1 By Tatsuya Endo, Translated by Casey Loe
Fans of the hilarious heist antics of Miyazaki's Lupin III, along with the action-packed battles and characters with mysterious backstories of Porco Rosso, will love this manga series by Tatsuya Endo! Master Spy Twilight is ready to take on any assignment, even if it means finding a fake wife and child so he can infiltrate a mysterious academy. Of course, if his new fake wife happens to be an assassin and his fake child a telepath, things might just get a little more interesting.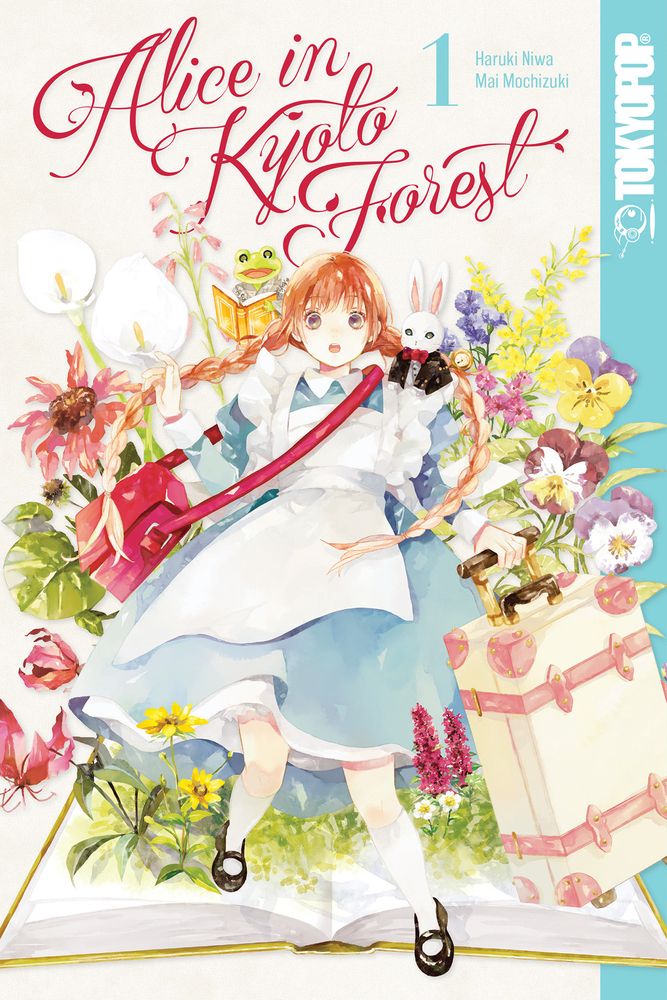 Alice in Kyoto Forest, Volume 1 By Mai Mochizuki, Illustrated by Haruki Niwa
A plot device I love in Miyazaki films like Spirited Away, My Neighbor Totoro, and Miyazaki's latest movie, The Boy and the Heron, involves the blending of the human world with the spirit realm. This new manga by Mai Mochizuki promises this, along with a retelling of Alice in Wonderland. Ready to escape her difficult life living with her abusive uncle, orphaned teen Alice sets out to return to Kyoto only to find herself swept into a very different version of the city than she remembers from years ago.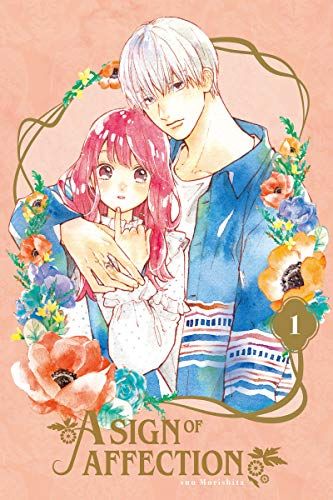 A Sign of Affection, Vol. 1 By Suu Morishita, Translated by Christine Dashiell
I'm a sucker for a sweet meet-cute, and Miyazaki's Whisper of the Heart truly captures that when Seiji checks out countless books in the library to get Shizuku to notice him. This charming romance manga by Suu Morishita includes another heartfelt meet-cute as Deaf college student Yuki meets her popular classmate Itsuomi-san on a train. While Itsuomi-kun speaks three languages, he doesn't know sign language. The more time he spends with Yuki, though, the more he begins to learn.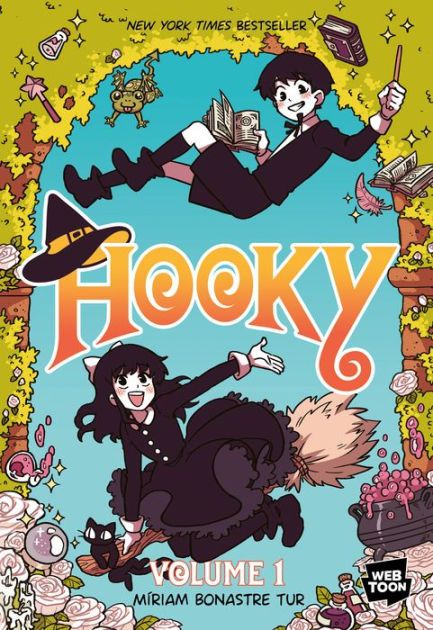 Hooky by Míriam Bonastre Tur
For those who love the tween witch protagonist of Miyazaki's Kiki's Delivery Service, this delightful graphic novel series by Míriam Bonastre Tur makes a great next read. After twins Dani and Dorian miss the bus to magic school, they try to set things right by finding a mentor to teach them magic instead. Along the way, they'll team up with a troublemaker and a princess and find themselves on the run from more than one powerful magical family.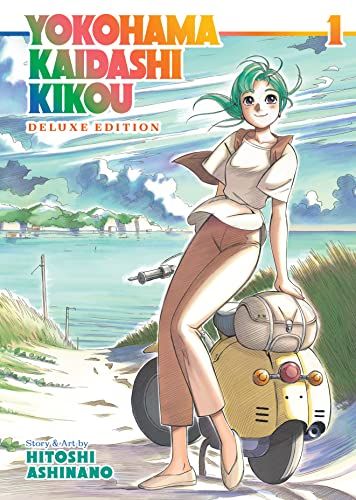 Yokohama Kaidashi Kikou: Deluxe Edition, Vol. 1 by Hitoshi Ashinano, Translated by Daniel Komen
The reason I find myself rewatching Kiki's Delivery Service all the time is not just for the heartwarming, coming-of-age witch plotline but also for the slice-of-life feels. This manga series by Hitoshi Ashinano includes that cozy atmosphere, along with an environmental, post-apocalyptic setting like Nausicaä. This story would make an incredible Miyazaki film adaptation. In this future version of Japan, Alpha the Android runs a small cafe, and she meets an interesting cast of characters amidst the world's slow spiral toward the end.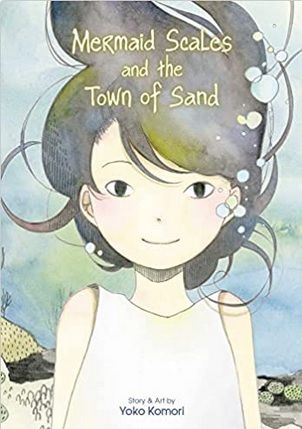 Mermaid Scales and the Town of Sand By Yoko Komori
Speaking of cozy seaside towns, this manga by Yoko Komori promises the heartwarming merpeople storyline of Miyazaki's Ponyo. When tween Tokiko and her father move in with her grandmother in a town along the coast, she makes a new friend named Narumi and begins to have strange flashbacks involving a merman.
Hayao Miyazaki's films are exceptional, and it's hard to capture all of the magic of his movies in one book list. If you're craving more bookish content related to Miyazaki, check out these reads below!