MG Motor India has made an electrifying move by reducing the prices of its all-electric ZS EV SUV in India by up to Rs. 2.30 lakh. The ZS EV now comes with a more attractive price tag, starting at Rs. 22.88 lakh and reaching up to Rs. 25.90 lakh (ex-showroom India). MG continues to offer the ZS EV in three enticing variants: Excite, Exclusive, and Exclusive Pro.
In a quest for customization, prospective buyers can opt for the dual-tone Iconic Ivory interior, adding an extra touch of elegance to their ride for a premium of Rs. 10,000. This choice elevates the top-end price of the electric SUV to Rs. 26 lakh (ex-showroom).
Here's a breakdown of the variant-wise pricing:
• Excite: Rs. 22,88,000 (Ex-showroom price)
• Exclusive: Rs. 24,99,800 (Ex-showroom price) or Rs. 25,09,800 (Exclusive Iconic Ivory Price)
• Exclusive Pro: Rs. 25,89,800 (Ex-showroom price) or Rs. 25,99,800 (Exclusive Iconic Ivory Price)
In this thrilling price revision, the MG ZS EV Excite trim now boasts a Rs. 50,000 reduction in price, offering an even more enticing deal. Meanwhile, the mid-spec Exclusive trim sees a substantial Rs. 2.30 lakh price cut, making it an even more attractive proposition. The top-tier Exclusive Pro variant, too, gets a significant discount of approximately Rs. 2 lakh. This strategic move by MG might well be a response to the new Tata Nexon EV, which has been making waves in the compact EV segment with its competitive pricing and class-leading features.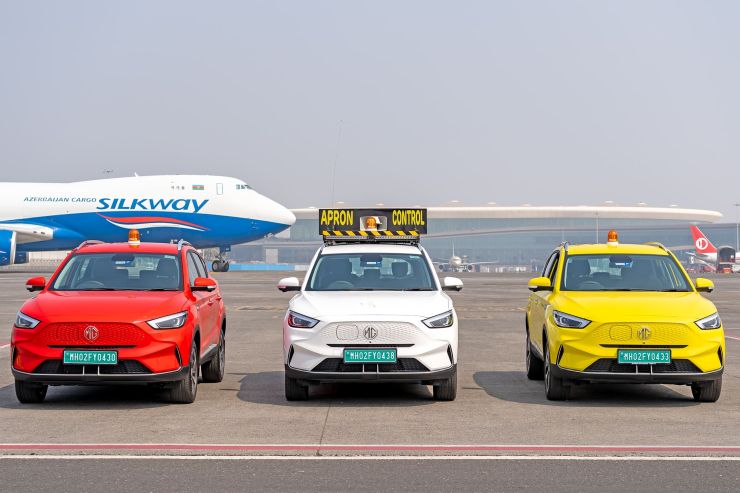 The MG ZS EV is powered by a 50.3 kWh battery pack, which fuels a Permanent Magnet Synchronous electric motor. This potent powertrain delivers a robust 174 bhp and 280 Nm of peak torque. Offering an impressive claimed range of 461 km on a single charge, the ZS EV presents itself as a practical electric SUV. It offers three distinct driving modes: Eco, Normal, and Sport, allowing drivers to tailor their driving experience. Notably, it can sprint from 0 to 100 kmph in just about 8.5 seconds.
Earlier this year, in a move to enhance its tech game, MG equipped the ZS EV with Level 2 Advanced Driver Assistance Systems (ADAS). The SUV now boasts a remarkable 17 ADAS features, including Traffic Jam Assist (TJA), Forward Collision Warning (FCW), Speed Assist System (SAS), and Adaptive Cruise Control (ACC), to name a few.
Complementing its advanced technology, the ZS EV offers an array of features, including a digital key, a 10.11-inch HD touchscreen infotainment system, and a dual-pane panoramic skyroof. Safety hasn't been compromised, with features such as a 360-degree camera with rear parking sensors, Hill Descent Control (HDC), and a total of six airbags, ensuring peace of mind for drivers and passengers alike.
With its competitive pricing and feature-rich offerings, the MG ZS EV aims to make electric mobility an enticing choice for Indian consumers, further accelerating the EV revolution in the country.