This content contains affiliate links. When you buy through these links, we may earn an affiliate commission.
I don't know if it's a product of being an '80s child, my love of sociology, or the "why not both" mentality, but regardless of the reason, I love pop culture. Even when I am not watching a particular show or film that everyone is talking about, I will still listen in on the conversations, which, more often than not, inform me of much more beyond the actual show/film. Which brings me to the current state of what feels like a meltdown in the many places I went to for these kinds of discussions.
Some places have chosen to reduce their staff of writers and turn to AI instead, which will never create new or interesting discussions concerning pop culture since all it does is regurgitate what already exists. There was also once a social media app—the one that had a cute little blue bird—where you could find a lot of threads, arguments, very bad takes, but also super thoughtful insights on all things pop culture. I, for one, deeply miss the good of those threads and conversations. So much so that it has led me to subscribe to a lot of those writer's newsletters and start listening to more podcasts. But I've always been a person who reaches first for a book, and whether I go with a print copy that I can highlight, which will sit on my shelf, or the audiobook narrated by the author, I have recently found myself with a pile of great books and the need to tell others to read them. So here we are!
Below, you'll find deep dives into culture, community, gender, race, disability, society, and more through music, film, and TV, whether focusing on the history of a specific genre or looking at a decade. And while all the books land under the nonfiction umbrella, there are a lot of books that do a great blend of history, memoir, and essays. Bonus: Seven out of the eight books have audiobooks narrated by the authors!
We See Each Other: A Black, Trans Journey Through TV and Film by Tre'vell Anderson, Angelica Ross (Foreword)
In this fascinating blend of essays and memoir, Tre'vell Anderson starts with an actual history lesson, making it clear that queer people have always existed even if our current language didn't (if while reading Red, White & Royal Blue you got a history lesson in the emails between Alex and Henry where they paid homage to gay historical figures, this will add and expand on that!). From there, Anderson dives into TV and film history with a focus on transgender representation. You'll start with their childhood love of Tyler Perry's Madea films, thanks to their grandmother, and how, in college, they began to think about cross-dressing throughout entertainment history and the harmful stereotypes it can create. From thoughts on To Wong Foo, Thanks for Everything! Julie Newmar to Laverne Cox on Orange Is The New Black, it's a beautifully blended collection where Anderson looks at their own childhood up to becoming a journalist tied to the history of trans people in film and television through their own gender journey.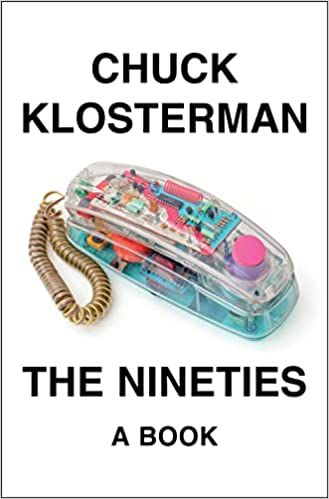 The Nineties by Chuck Klosterman
You either owned or knew someone who owned the phone on this cover, or you've never seen one before in your life, and those are the two types of people in this world. I can claim that as fact, yes? That is how facts in 2023 work now? But seriously, I will forever hear the words "thirty years ago" and always think we're talking about the '70s, but apparently, it now means the '90s. In good news, it's now been enough time since the '90s for a funny, thoughtful, and smart take on the decade that saw the rise of the internet, gave us grunge, and, as Chuck Klosterman explains, "the last era that held to the idea of a true, hegemonic mainstream."
Wannabe: Reckonings with the Pop Culture That Shapes Me by Aisha Harris
Speaking of the '90s, here's an essay collection, blended memoir by a cultural critic who grew up in the '90s and doesn't subscribe to the belief that "You are what you like." How did the decade shape her/us? In funny, thoughtful takes on issues affecting society through a pop culture lens, Aisha Harris takes readers through films (Clueless), TV (New Girl), and music (Spice Girls; Chance the Rapper). Come for the entertainment and stay for the knowledge.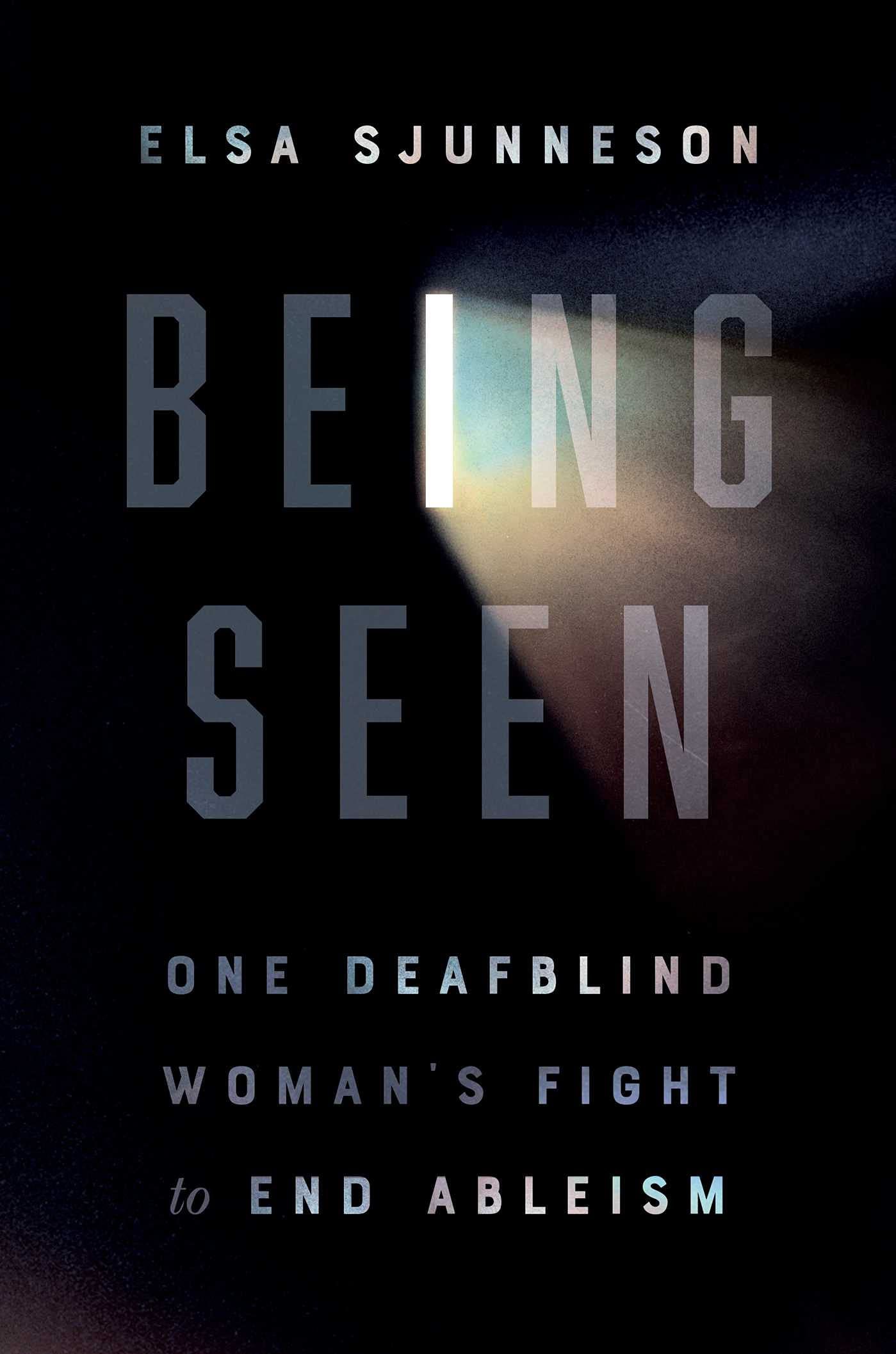 Being Seen: One Deafblind Woman's Fight to End Ableism by Elsa Sjunneson
Elsa Sjunneson is an author and media studies professor who knows firsthand how the "one-size-fits-all" definition of disability is far from accurate. In a blend of history, memoir, and cultural criticism, Sjunneson takes readers through the harmful popular tropes in books, TV, and film that misrepresent disabilities, ultimately harming the community and everyone else.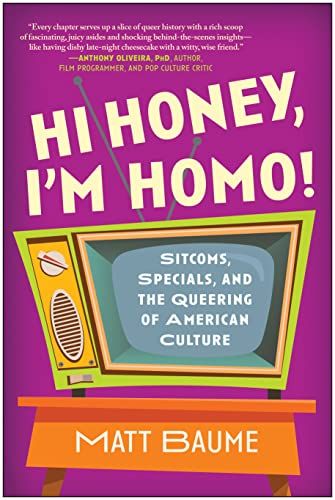 Hi Honey, I'm Homo!: Sitcoms, Specials, and the Queering of American Culture by Matt Baume
The power of sitcoms is obvious when you realize that even people who have never seen a single episode of a show know all about it, thanks to its influence on pop culture. Here Matt Baume takes us into the classic sitcoms (from The Golden Girls to Dinosaurs) with a focus on episodes that addressed queer issues while looking at the actual queer history that was occurring when the episode first aired. It's a great mix of history and "Hey, did you know" facts and will make you want to rewatch some classic shows. It's also impossible not to see a lot of the harmful, cruel history unfolding itself again.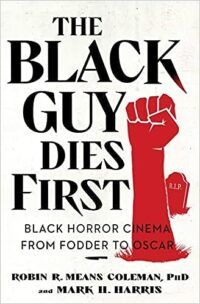 The Black Guy Dies First: Black Horror Cinema from Fodder to Oscar by Robin R. Means Coleman, PhD, and Mark H. Harris
The creators behind the documentary Horror Noire: A History of Black Horror have brought their knowledge of the history of Black roles from the '60s to modern-day horror films to readers. There are tons to learn and think on, from analysis of tropes, stereotypes, and more using humor and deep critique. Plus, you'll want to (re)watch a bunch of horror films.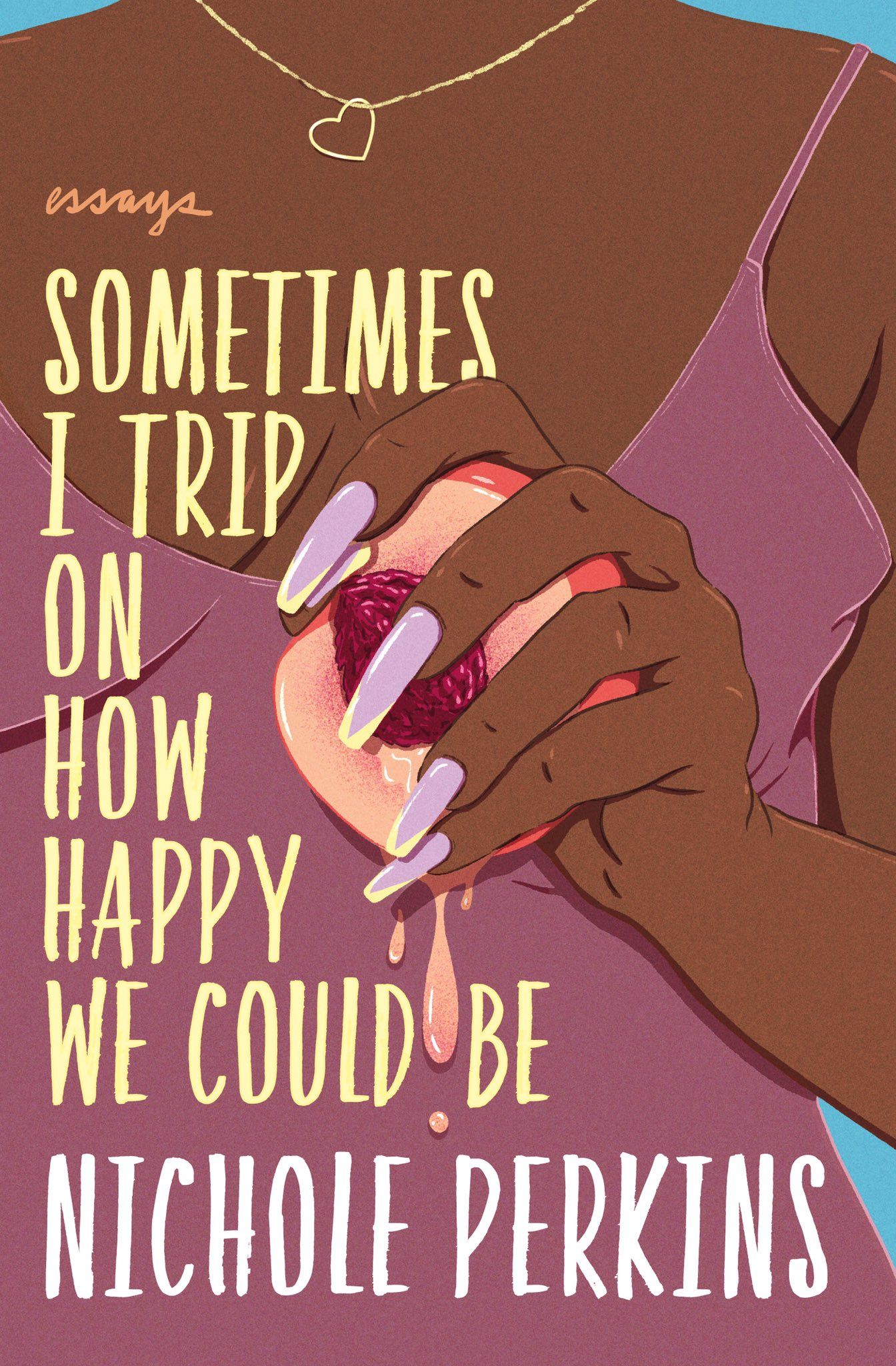 Sometimes I Trip On How Happy We Could Be: Essays by Nichole Perkins
This is a memoir in essays by a pop-culture commentator podcast host (This Is Good for You), on pop-culture's impact on her life. Nichole Perkins recounts her childhood as a middle child in Nashville's Black community during the '80s-'90s, which includes depression and the early awareness of how important pleasure is. You'll also learn about her relationship with pop culture through her crush on Niles Crane (and her love of the show Frasier), her sexual awakening thanks to a Prince song, and much more!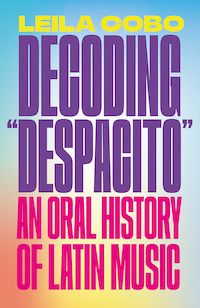 Decoding "Despacito": An Oral History of Latin Music by Leila Cobo
Shakira. Daddy Yankee. Gloria Estefan. Selena. You've heard them, you know them, you've probably sang or danced along with them. But do you know the stories behind their hit songs? Enter Decoding "Despacito," where artists, those who know/knew them, executives, and more tell the stories in their own words about 19 of the biggest hits in Latin music over the last 50 years that made an impact in the U.S. pop world.
Who else now has Rhythm Is Gonna Get You stuck in their head?
If you're looking for more pop culture content, we've got you covered!