The Mahindra Thar, launched in October 2020, has been making waves in the Indian market, emerging as one of the most sought-after SUVs in its segment. The robust off-roader has garnered an impressive 76,000 open bookings as of November 2023, underlining its enduring popularity among Indian consumers.
Notably, the Mahindra Thar is consistently receiving more than 10,000 bookings every month for its three-door variant, showcasing the sustained demand for this lifestyle off-roader. However, the soaring popularity comes with its share of challenges, with the waiting period for the Thar extending up to 70 weeks. This waiting period is particularly pronounced for the RWD hard-top diesel variants, while the petrol variants command a slightly shorter waiting period of up to 22 weeks. Customers eyeing the 4WD variant face a waiting period of around 24 weeks.
The Mahindra Thar offers versatility with both RWD and 4WD configurations, catering to diverse preferences. The powertrain options include a 2.0-litre gasoline engine delivering 150bhp and 300Nm of torque for petrol enthusiasts. On the diesel front, there are options of a 1.5-litre and a 2.0-litre engine. The 1.5-litre variant generates 117 Bhp and 300 Nm of torque, while the more powerful 2.0-litre variant boasts 130 Bhp-320 Nm.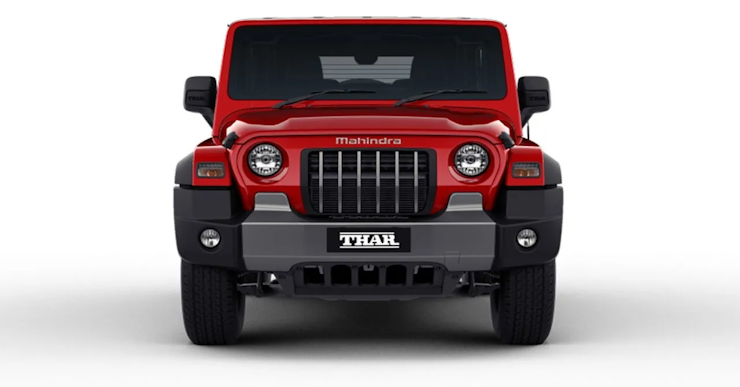 In addition to its popularity and extended waiting period, Mahindra is taking proactive steps to meet the demand surge. The automaker is producing approximately 5,000 units of the Thar each month to address the market demand and reduce waiting periods.
The Mahindra Thar's success can be attributed to its rugged design, off-road capabilities, and a blend of petrol and diesel powertrains that cater to a wide range of driving preferences. As it continues to carve its niche in the SUV market, the Thar stands as a testament to Mahindra's ability to resonate with the evolving needs of the Indian automotive enthusiasts.
Mahindra is also working on a more practical, 5 door version of the Thar. Spied testing numerous times, the 5 door Thar will be launched in India sometime next year. It's likely to carry over the petrol and diesel engines from the 3 door model, albeit in a higher state of tune to deal with the additional weight. The 5 door Thar is expected to be priced similar to the Mahindra Scorpio-N. What remains to be seen though is whether Mahindra will retain the Thar name for the longer, larger model or if it will bring back the Armada name plate.