This content contains affiliate links. When you buy through these links, we may earn an affiliate commission.
It's a simple fact, but it bears repeating: queer people have always been here. From ancient times to the present day, people representing every letter of the LGBTQ+ alphabet soup have lived, loved, worked, played — and, yes, faced prejudice, hardship, and death. But while stories of queer suffering and oppression are certainly important to remember, we should also be able to enjoy tales about queer people just enjoying themselves and achieving a well-deserved happily-ever-after.
The comics below do both. Some are bright, exciting tales of found family, while others focus on the darker side of living in a society that does not want you around. They span all different genres — memoir, horror, romance, and a lot more — and multiple centuries. As someone who loves reading about both history and queer characters, it was great fun for me to find all these amazing titles that allow non-straight, non-cis folks to star in their very own historical adventures — and to remember that queer people have always and will always have a place in the real world and the world of comics.
Because I like keeping things nice and organized, we'll mostly be going in chronological order based on when each story is set. But first, a little history lesson that covers a much broader time period…
Queer: A Graphic History by Dr. Meg-John Barker and Jules Scheele
The word "queer" has had almost as contentious and controversial history as queer people themselves. This informative nonfiction comic takes you through the history of this all-important word, including how its usage and meaning have evolved from the 19th century to today.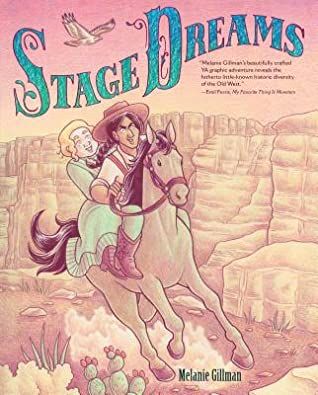 Stage Dreams by Melanie Gillman
Flor, better known as Ghost Hawk, is a Wild West outlaw who robs stagecoaches. Grace is a trans woman trying to escape her family by moving out west to New Mexico. Together, they may be the only ones who can stop a dastardly Confederate plot by stealing classified documents!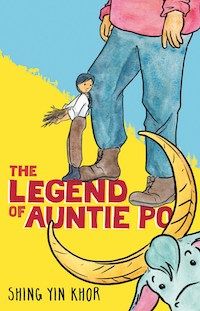 The Legend of Auntie Po by Shing Yin Khor
Mei, a teenage immigrant from China, works at a logging camp in the Western United States in the 1880s — where she also nurses a crush on Bee, the camp foreman's daughter. Struggling to fit in as both a newcomer to America and a girl who likes girls, Mei will use stories to learn how to connect with others.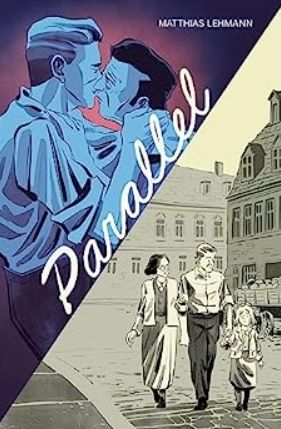 Parallel by Matthias Lehmann
Karl spent years trying to live two lives: as a husband and father, and as a gay man in Germany where his sexual desires were illegal. The results have been disastrous, with his resentful daughter abandoning him in his old age. He writes her a letter, hoping to reconnect and to tell her his harrowing life story before it is too late. Translated from German, Parallel explores how painful it is to live a split life, with the notoriously split nation of East/West Germany as a backdrop.
Bingo Love by Tee Franklin, Jenn St Onge, and Joy San
The early 1960s is not the safest time to be Black — or gay. Hazel and Mari find this out the hard way when their families find out about their budding romance and enact a cold-hearted scheme to separate them forever. Decades later, by pure chance, the two reunite. Is there still time for them to rekindle their quashed romance?
Let Me Out by Emmett Nahil and George Williams (October 3, 2023)
As a transgender teen in 1970s New Jersey, Mitchell's life was already tough. But when the Satanic Panic comes to town, courtesy of an unhinged preacher egged on by a sheriff and a government official with something to hide, he and his friends find themselves hunted by bigots looking for a scapegoat for the town's recent troubles — and a terrifying supernatural force that's out for blood.
Constellations by Kate Glasheen
When asked if they are a boy or a girl, Claire's best answer is "neither." But that's not what people in the 1980s want to hear, and Claire ends up turning to alcohol to escape the constant harassment. In rehab, they get a chance to safely explore their identity for the first time, but will they be able to apply those lessons once they return to the "real" world?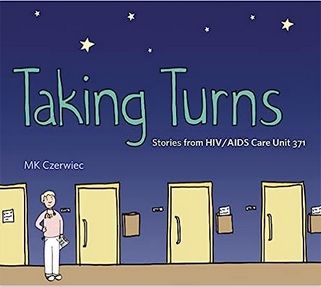 Taking Turns: Stories from HIV/AIDS Care Unit 371 by MK Czerwiec
In this poignant memoir, Czerwiec, a lesbian and a nurse working with AIDS patients in the 1990s, looks back on the people — both patients and medical professionals — who made her career so memorable. Her stories are often as amusing as they are touching, reminding us that we can find humanity and kindness even in the worst circumstances.
---
For more comics with queer characters, here's a great selection!