This content contains affiliate links. When you buy through these links, we may earn an affiliate commission.
Hello, mystery lovers! 2023 is winding down, and people are starting to compile their lists of their favorite books of the year. Mysteries and thrillers are a hugely popular genre, and every year, there are thousands and thousands released. So many that no one can keep track of them all. That's why I thought I'd revisit 10 great 2023 mysteries you may have missed!
In this post, you'll find betrayal, family secrets, serial killers, cults, and more! A woman will do anything to find out what happened to her missing sister; a detective investigates his ex-wife's disappearance and the unhinged cult behind a donut shop; a space mission to locate an inhabitable planet is sabotaged by a bomb aboard the ship; a music professor makes a shocking discovery about a famous composer. These are just some of the exciting plots of the books on this list that will have you turning the pages.
As for other mystery novels out this year, if you need more recommendations, my favorites include the middle grade mystery fantasy The Curious Vanishing of Beatrice Willoughby by G. Z. Schmidt; Jessica Knoll's gut-punching novel, Bright Young Women, about the victims of a serial killer; and the haunting story of unidentified victims, The Night Flowers by Sara Herchenroether. Now, let's talk more mysteries!
Lay Your Body Down by Amy Suiter Clarke
The author of the intense mystery Girl, 11 strikes again! This is the story of a young woman named Del who returns to her hometown, where she fled its evangelical cult years before. Lars, the man she loved, was set to marry someone else, but then he died. Del doesn't think his death was an accident, and as she sets out to prove it, she is pulled back into the lies and trauma of her past. Can she expose the church and the truth about the death of Lars before it's too late?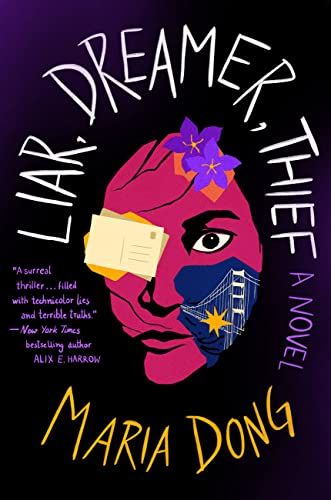 Liar, Dreamer, Thief by Maria Dong
This is a trippy, twisty story about a young woman who lives in a fantasy world to deal with her fear of reality. Katrina has always been an outsider and a loner. She deals with her loneliness by constructing a fantasy life about her coworker, Kurt. But when Kurt, who she didn't think knew she existed, accuses her of being responsible just before he dies, she has to look back over everything she thought she knew about her life.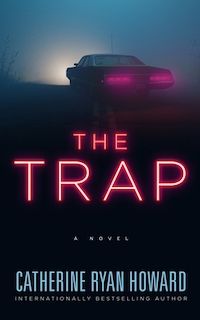 The Trap by Catherine Ryan Howard
This novel was inspired by the unsolved disappearances of several women in Ireland in the 1990s. Lucy's sister, Nikki, left a pub one night and never made it home. Lucy and Nikki were not close, and now Lucy is trying to make up for it by finding her sister. Even if it means putting herself in harm's way to get answers. Meanwhile, a serial killer is telling his life story to a person tied up in his car…If that sounds creepy, it's because it is! Just like in her novel The Nothing Man, Howard takes readers to dark places.
The Donut Legion by Joe R. Lansdale
Lansdale is one of the greatest crime writers working today. This is a nutty (donut-ty?) crime novel set in East Texas. When Charlie Garner begins looking into the disappearance of his ex-wife Meg, he has no idea of the bananapants discoveries he would make. His investigation leads him to a donut shop run by a group of unhinged conspiracy theorists who believe in aliens. Charlie must wade through the ridiculousness — and deal with a mean chimpanzee — to get answers.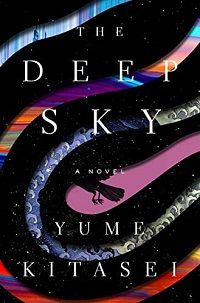 The Deep Sky by Yume Kitasei
A space vessel on its way to find a new inhabitable planet for Earth's citizens is rocked by an explosion that kills three crew members. Now it's up to the survivors to find the culprits, including Asuka, who is a suspect herself. Who would want to sabotage the mission? Who has the most to gain? And can the crew get the ship back on course before something else terrible happens? This is an excellent example of a locked room spaceship mystery.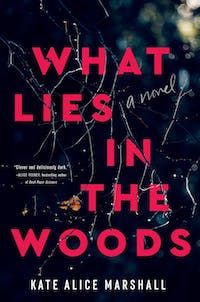 What Lies in the Woods by Kate Alice Marshall
When Naomi was young, she survived an attack by a serial killer while she and her friends played in the woods. Decades later, the killer has died in jail, and it has brought fresh attention to the case. That includes a man trying to get interviews for a new podcast about the killer. But as Naomi revisits her past and the trauma she has worked to bury, she has new questions and uncovers new clues that may point to a different culprit.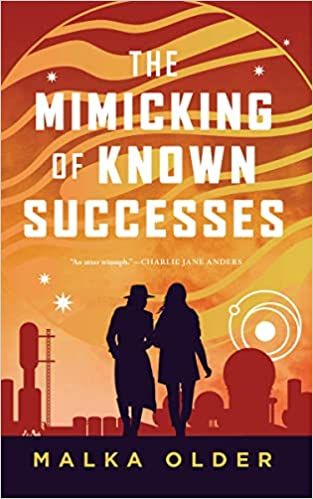 The Mimicking of Known Successes (The Investigations of Mossa and Pleiti Book 1) by Malka Older
Another space mystery! When a man disappears from the human colony on Jupiter, Detective Mossa is sent to investigate. Her path unexpectedly crosses with her ex-girlfriend Pleiti, a professor trying to find a way to make Earth inhabitable again. Their investigation will uncover evidence that might affect all of the universe! And if you love this book, rejoice because the second in the series is headed our way in February.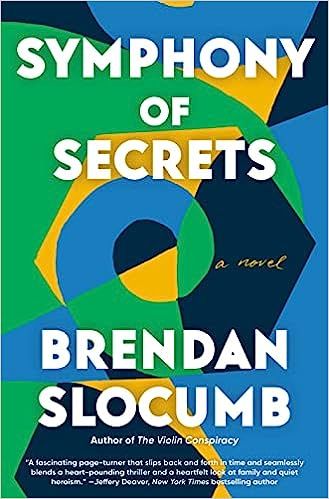 Symphony of Secrets by Brendan Slocumb
From musician and author, Slocumb comes another great musical mystery! Bern Hendricks is the foremost expert on the 20th-century composer Frederick Delaney. But when evidence is presented to Bern that suggests some of Delaney's work was written by a Black Jazz Age prodigy, his world is rocked. And not only that — now he's in danger. Because there are some people who will do anything to keep this historical secret from seeing the light of day.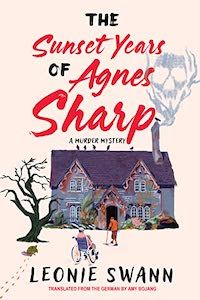 The Sunset Years of Agnes Sharp by Leonie Swann, translated by Amy Bojang
Elderly investigators are big in the mystery genre lately: Vera Wong's Unsolicited Advice for Murderers, Mrs. Plansky's Revenge, the Thursday Murder Club mysteries. A group of seniors are trying to hide the death of a resident at their care home. When a neighbor next door dies an untimely death, they contrive to find a way to pin their friend's death on the killer as well. But first, they need to solve the neighbor's murder so they can get the details straight.
Decent People by De'Shawn Charles Winslow
Last but not least, we have this excellent historical novel about triple homicide in West Mills, North Carolina, in 1976. When three siblings are murdered, the citizens of West Mills are alarmed. But because the victims are Black, the police have no interest in investigating the deaths. Josephine Wright has just moved back to West Mills to marry her childhood sweetheart. And when she learns the victims are his relatives, she takes it upon herself to solve the case. But her digging around in the town's history is going to reveal so much more than just a murderer.
To get clued in on more great mystery books, check out 10 of the Best Mysteries and Thrillers of 2023 So Far and Fall Into These 17 New Mystery, Thrillers, True Crime for September 2023. Also, be sure to subscribe to our mystery newsletter, Unusual Suspects, and our mystery podcast, Read or Dead.