This content contains affiliate links. When you buy through these links, we may earn an affiliate commission.
There was a wordless picture book I loved when I was little about a tricycle that rode all around the town. The photos were black and white, but the tricycle was red. My mother was a librarian at our town's library, so I got to spend a lot of time staring at the book at the table while she worked. One day, she brought me over to a man by the circulation desk and introduced him as the author of the book. Well, I was stunned! It was already hard for my small brain to comprehend that there was a book with pictures of places where I lived, but now I was meeting the actual author?!? I was too shy to say anything. (And so began my life-long habit of being awkward in front of authors.)
Many, many years later, I had the luck of becoming a bookseller at a small independent bookstore. Indie booksellers are amazing; they're like one big family across the country, and I quickly learned that so many of the booksellers I met were also writers. Authors who work as booksellers? AMAZING. I worked with two award-winning poets; my fellow Mainer Josh Christie had begun publishing books about skiing and brewing beer; Jami Attenberg worked a shift behind the counter at WORD in Brooklyn. Every year, there were more booksellers announcing that they were writing books!
What a great place a bookstore is for an author or an aspiring author! As a ravenous reader turned bookslinger, I was all about the employee discount. Before I was a bookseller, I was the store's biggest customer, but I bought even more books when I worked there. (My boss was no fool.) As a writer, you are surrounded by inspiration, some in the form of books by your heroes, and you get to talk about books all day and meet authors and listen to them talk about the craft.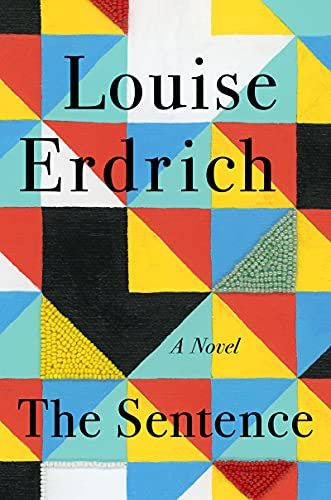 It's no wonder that so many amazing authors were booksellers or that several authors have opened bookstores! Authors who currently own bookstores include Judy Blume, Ann Patchett, Louise Erdrich, Kelly Link, Alex George, Jenny Lawson, George R. R. Martin, Kristen Iskandrian, Emma Straub, Jeff Kinney, and Josh Cook. And there's a whole other enormous group of authors who have been librarians, including my hero Elizabeth McCracken and our very own Kelly Jensen, Jessica Pryde, and Tirzah Price. But let's get back to the booksellers!
Here are several authors who once walked the floors of bookstores as booksellers!
The legendary musician and writer Patti Smith was once a bookseller in New York City, which you can read about in her award-winning memoir Just Us Kids.
Justin Torres, the author of We the Animals and the upcoming Blackouts, worked at McNally Jackson in NYC.
Jami Attenberg, author of such great books as The Middlesteins and All This Could Be Yours, and the upcoming book 1000 Words: A Writer's Guide to Staying Creative, Focused, and Productive All Year Round, worked at WORD in Brooklyn.
Jonatham Lethem, author of Motherless Brooklyn and The Fortress of Solitude, worked at Bay Area bookstores when he was younger and now owns a bookstore in Blue Hill, Maine.
Poet Jhoanna Belfer owns and operates Bel Canto Books in California. (The name is inspired by the novel Bel Canto by Ann Patchett, herself a bookstore owner.)
And speaking of California, Eden Lepucki worked at a couple of indie bookstores there, and she literally has a book called California, as well as more, including her new novel Time's Mouth.
Flatscreen author Adam Wilson once worked at the now-closed indie BookCourt in Cobble Hill, as did author/bookstore owner Emma Straub!
Kelly Link doesn't just own a bookstore and write amazing stories — she used to sell books! The Pulitzer-nominated author of Magic for Beginners and Get in Trouble used to work at a bookstore in Boston.
Josh Cook, author of An Exaggerated Murder, is a co-owner of Porter Square Books in Boston and just released the very meta book The Art of Libromancy: On Selling Books and Reading Books in the Twenty-first Century.
Sarah Waters, known for such novels as Tipping the Velvet and The Little Stranger, had a career in bookstores and libraries for a little while after college. 
Michele Filgate, author and editor of What My Mother and I Don't Talk About: Fifteen Writers Break the Silence, has worked at bookstores in New Hampshire and New York City (including one with me!)
And — this is recounted from my memory — at an event many years ago that I attended, Lily King, author of Father of the Rain and Writers & Lovers, mentioned she once worked briefly at a bookstore when she was a teen, but said she didn't think she was very good at it.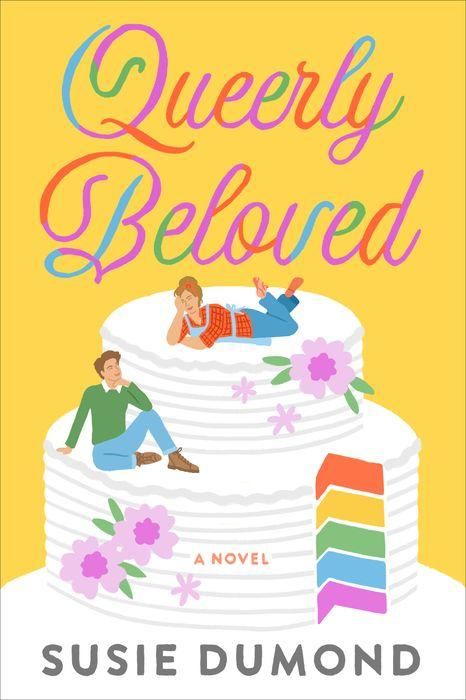 We happen to have a Rioter who is an author and just began another career as a bookseller: Susie Dumond, author of Queerly Beloved! Susie works at the amazing Loyalty Bookstore in its Silver Springs, Maryland location. I asked her what it was like working as a bookseller, having published a book, and she had great responses. "I only started bookselling over the past couple of months, but I felt at home in the store from my first shift. I already spend every waking minute writing books, reading books, or talking about books.
Now I get to handsell the books I love to the people in my community. It feels very full circle, and I'm also learning a lot about a different aspect of the book industry. I feel like my next book tour will be heavily informed by what I've learned working in an indie bookstore."
"And what can authors learn from bookselling?" I asked.
"Authors have a lot to learn from booksellers when it comes to readers and the publishing industry at large. Booksellers hear daily what kind of books readers are looking for, what their pet peeves are, and what really resonates with them. They also know what works and what doesn't at author events," she said. "I'm especially enjoying learning about the larger bookish community and what authors can do to promote reading and being a good literary citizen. Bookstores are truly the lifeblood of neighborhoods and a place readers go to find books out of their comfort zones."
For more about books and bookselling, check out Jeff O'Neal talking with Josh Cook on First Edition, and learn about bookselling during a pandemic.