It has been reported that several top car manufacturers in India, including Kia, Hyundai. Honda, Renault, Nissan, and Force Motors, have been found violating emission norms under the new CAFE rules. According to reports, the Bureau of Energy Efficiency (BEE) is recommending substantial fines, which will run into hundreds of crores, against these companies. It has been stated that Kia Motors could face the highest fine of Rs 373 crore, followed by other major automakers.
Understanding the Norms: What is CAFE?
For those who may not be aware, CAFE, or Corporate Average Fuel Economy, is a set of norms designed by the Union Ministry of Power, under the Energy Conservation Act, 2001. It was first created to regulate the total carbon dioxide emissions from a car manufacturer's fleet. Following their introduction back in 2017, these norms were recently updated in January of this year. With the new update, they started taking into account the weight of individual car models and the number of units sold. In simple words, the carmakers are required to maintain an average fuel efficiency across their entire fleet to reduce overall carbon emissions.
Penalty Structure and Recent Changes
Now, those automakers who have been found have been asked to pay a penalty calculated with the recent structure imposed. Presently, the penalties imposed on car manufacturers for violating emission norms are structured based on the upgraded Corporate Average Fuel Economy (CAFE) norms. This regulatory framework has been designed to aim for more fuel-efficient and environmentally friendly vehicles. As per the reports, these penalties have been recommended by the Bureau of Energy Efficiency (BEE).
These penalties have been designed to hold companies accountable for surpassing prescribed carbon emission limits. The penalty structure is notably very stringent. According to reports, this has been done so that the automakers in the country understand the severity of the violation. The other objective of such a stringent structure is to incentivize compliance with the new emission standards.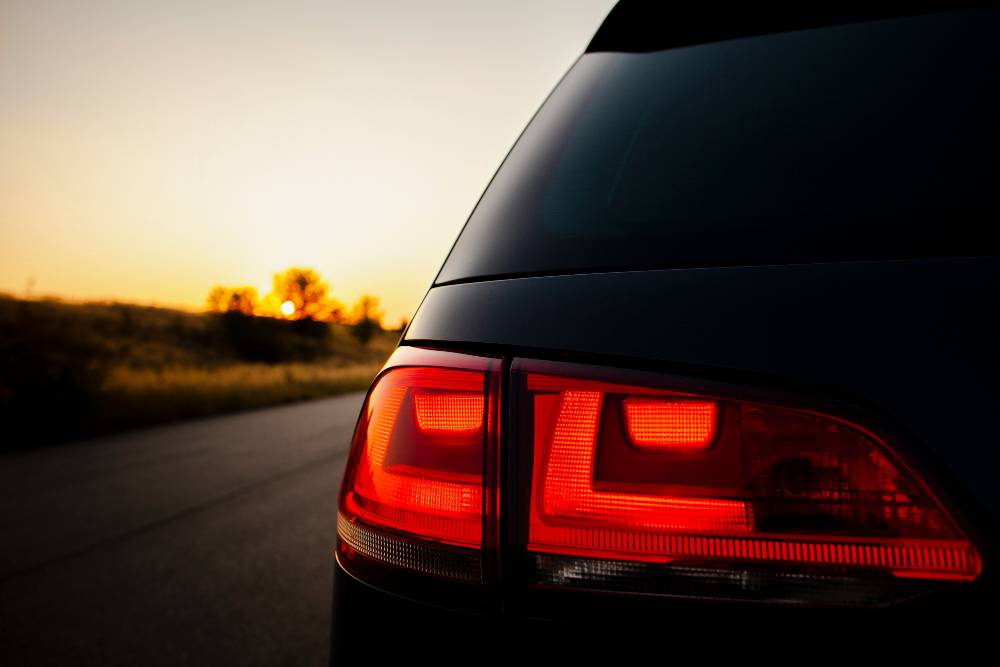 As for the exact penalty structure, fines for automakers in the country are determined by the excess grams of carbon emissions per kilometer over the mandated limits. For emissions falling within the range of 0-4.7 grams/kilometer above the prescribed levels, the penalty is set at Rs 25,000 per unit sold. If emissions exceed 4.7 grams/kilometer, the penalty becomes more stringent, amounting to Rs 50,000 per unit sold.
Specific Penalties for Companies
Coming to the specific penalties for major automakers in India, it has been reported that the South Korean carmaker Kia faces the highest penalty of Rs 373 crore. Reports state that this huge amount is owed by the brand as its fleet's carbon emissions exceeded its mandated CAFE limit by 4.4 units during the January-March 2023 period. Kia's sister brand Hyundai is closely following a penalty of Rs 370 crore. Hyundai's fleet has been found to surpass the mandated limit by 7.7 units.
Next up on the list is the Japanese carmaker Honda Cars India. It will have to pay around Rs 103 crore for exceeding carbon emission norms by a significant 17 units. Renault faces a penalty of Rs 75 crore, Nissan has been asked to pay a penalty of Rs 41 crore, Skoda Auto Volkswagen is set to pay Rs 59 crore, and lastly, the Indian automaker Force Motors faces a penalty of Rs 0.7 crore.
Response from Companies
At the moment, where some companies, like Mahindra & Mahindra, have assured compliance with the prescribed limits, Nissan has stated that they are yet to receive any official notification from the government. It has been stated that presently other companies have denied responses to the questions on the topic. Currently, not all car manufacturers are facing penalties. Companies such as Maruti Suzuki, Tata Motors, MG Motor, Toyota Kirloskar, Mercedes-Benz, Jaguar Land Rover, Volvo Auto, and FCA India Automotive are well within the prescribed limits, showcasing a positive trend in emission control.
Source