This content contains affiliate links. When you buy through these links, we may earn an affiliate commission.
Horror fans, don't put away your Halloween decorations just yet. October has come to an end, but Spooky Season is still thriving. How do I know? November is boasting some of the most exciting horror releases of the year. From serial killer thrillers to YA horror to dark fantasy to creepy short stories, November has a little bit of everything.
So keep the decorative cobwebs hanging. The skeletons don't have to go back into the closet just yet. Heck, keep donning your pumpkin, ghost, and skull attire all the way through Thanksgiving and beyond. Tell your family Book Riot made you do it for the love of all things scary. We've got a lot of great horror reads to get through this month, after all. And we can't wait to get started.
Here are eight of the best horror novels coming out this November. These stories will give you the creeps and keep you in the spooky spirit as the weather continues to grow crisper and chillier. Because as we barrel our way closer and closer to the winter months, what could be better than a warm fire, a cozy sweater (with skulls all over it), and a scary horror story? Absolutely nothing, of course.
Gorgeous Gruesome Faces by Linda Cheng (Roaring Book Press, November 7)
You've never read a K-Pop story quite like this one. Now that 18-year-old Sunny Lee's pop star career has crash-landed, all she can do is reflect on the past. Once upon a time, she and her best friends Candie and Mina were inseparable. But then Mina unexpectedly jumped to her death, and everything changed. Now, Sunny has a chance to attend a K-Pop workshop with Candie and get some answers. But instead of getting the closure she wants, Sunny finds herself haunted by strange visions, and the other competitors in the workshop start getting hurt.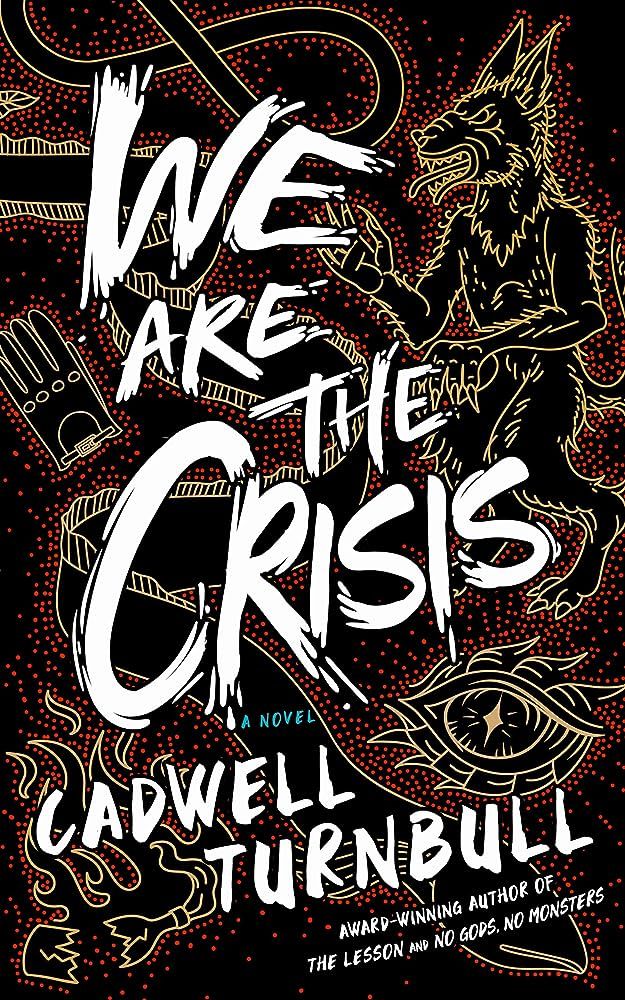 We Are the Crisis by Cadwell Turnbull (Blackstone Pub, November 7)
We Are the Crisis is the second book in Cadwell Turnbull's Convergence Saga. A few years after the events of No Gods, No Monsters, the world is still reeling from the revelation that supernatural creatures actually exist. A werewolf pack is investigating the disappearance of some of their members, and the pro-monster activist group New Era is trying to work to bridge the conflict between monsters and humans and fight against the human-supremacist group, the Black Hand. As conflicts escalate, they reveal dark secrets about the gods that could change everything.
Where He Can't Find You by Darcy Coates (Sourcebooks Fire, November 7)
Who is the Stitcher? Something more terrifying than anything you can imagine. Abby Ward and her sister Hope live by strict guidelines. In their town, people go missing, and when they're found, their bodies have been dismembered and put back together in strange ways. So, of course, they understand why they have to be so careful. But then Hope goes missing, and the police say there's nothing they can do. Now, Abby must find her sister before she is literally torn apart.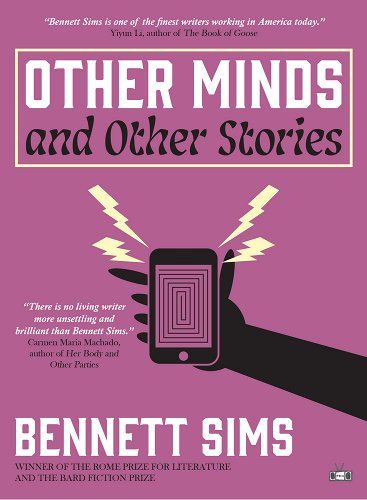 Other Minds and Other Stories by Bennett Sims (Two Dollar Radio, November 14)
Award-winning author Bennett Sims' short story collection explores the uncanny, the unsettling, and the horrifying things about our everyday lives. It all kicks off when a man lends his phone to a stranger in the mall. From there, eerie and mysterious unknown calls start coming in, forever changing his world. These 12 short stories will send shivers down your spine.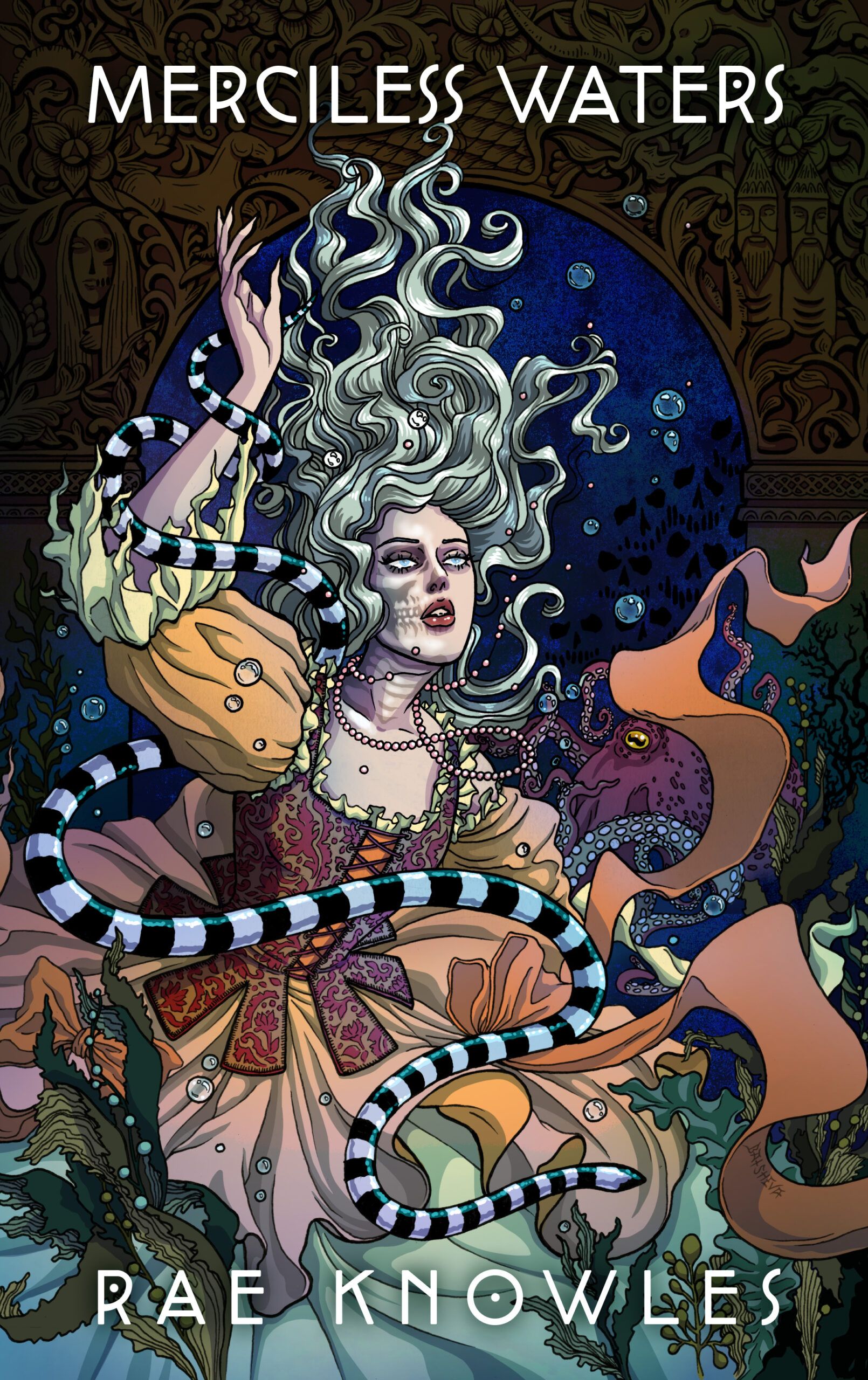 Merciless Waters by Rae Knowles (Brigids Gate Press, November 14)
A horror novel set on the high seas featuring an all-female crew of pirates — it's the stuff of dreams! It's also the premise of Merciless Waters. Jac and Lily are lovers who sail the seas, along with their lady pirate crew, aboard the Scylla. But when a man, adrift on the ocean, boards the ship, the dynamics between Jac and Lily change, and Jac fears this stranger will take Lily away forever. But Jac and Lily aren't the only ones affected by this new arrival. The stranger's mere presence has the crew remembering things, like what their life was like before they boarded the Scylla and what they might have left behind.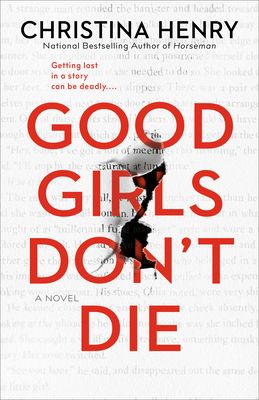 Good Girls Don't Die by Christina Henry (Berkley, November 14)
This is the unnerving story of three women who find themselves in three different but equally strange situations. Celia wakes up in a life that isn't hers, with no idea of how she got there. Allie and her friends go on an unexpected trip to a cabin in the woods, and Allie can't shake the feeling that something is wrong. Meanwhile, Maggie has been kidnapped and forced into playing a deadly survival game. These women have no idea how they found themselves in these situations, but they will have to find their way out.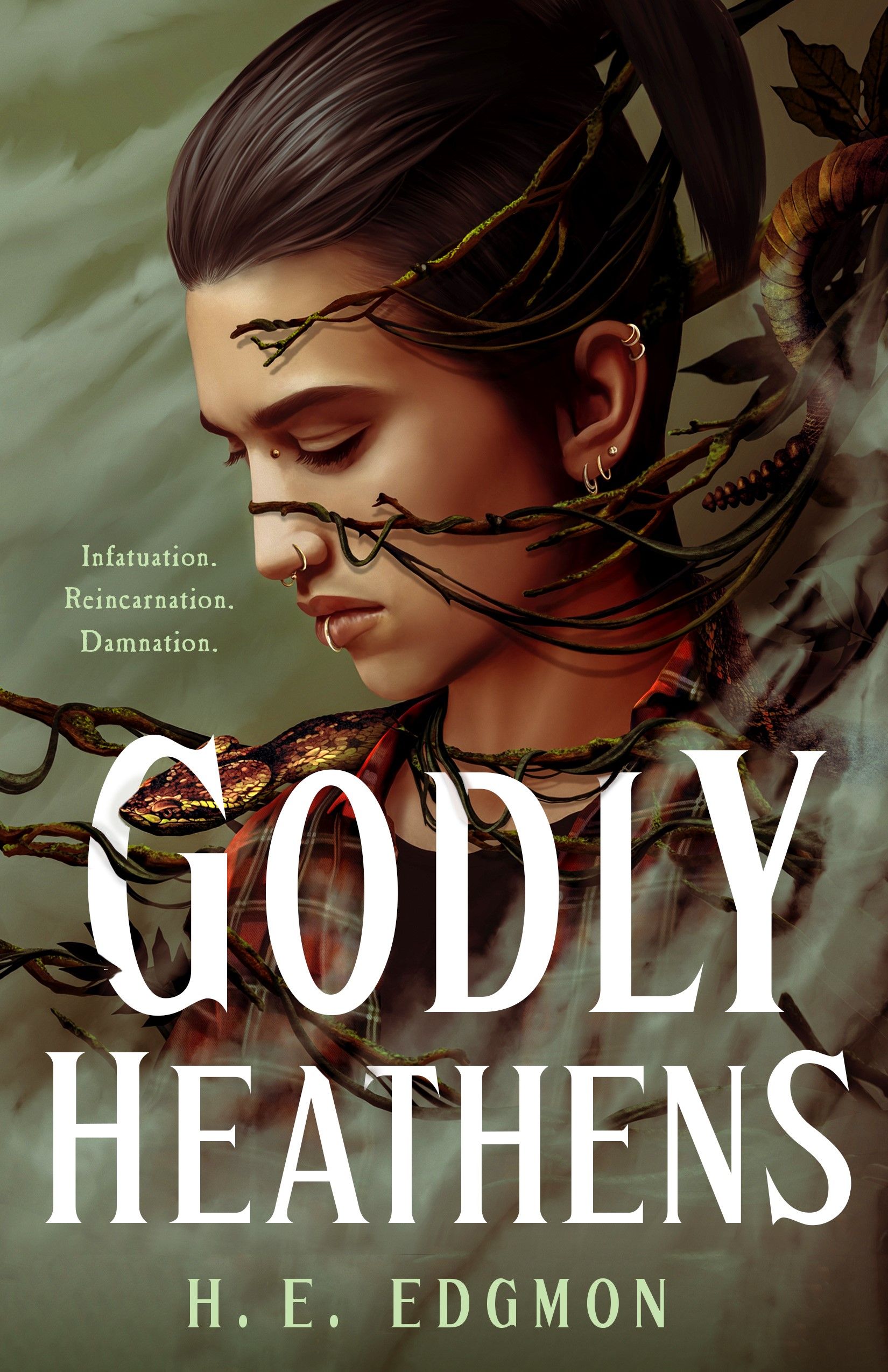 Godly Heathens by H. E. Edgmon (Wednesday, November 28)
Godly Heathens is the first book in a brand-new dark fantasy series with many horror elements. Gem is a nonbinary teen living in the small town of Gracie, Georgia. No one knows the real Gem, not even their trans friend Enzo, who lives far away in Brooklyn. Gem keeps having these haunting visions of dark magic and violence that they feel like no one else would ever understand. But then, new girl Willa May Hardy moves into town. She claims that she and Enzo have known and loved each other for many lifetimes. Gem isn't sure she can be trusted, but when the Goddess of Death comes searching for them, they might have to.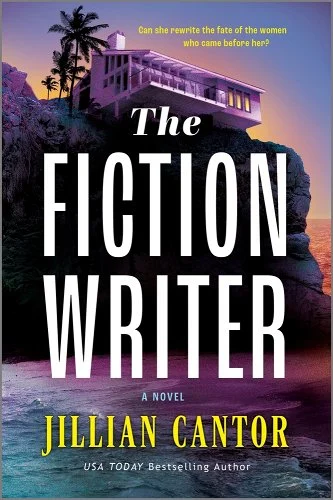 The Fiction Writer by Jillian Cantor (Park Row Books, November 28)
If you love Rebecca, then you'll want to pick up this new gothic horror/thriller take on the classic. After writer Olivia Fitzgerald's retelling of Rebecca is a major flop, she finds herself battling a horrible case of writer's block. So when she's offered a high-paying ghostwriter job, Olivia is more than happy for the opportunity. All she has to do is interview mega-billionaire Henry "Ash" Asherwood, who is eager to spill all of the secrets about his late grandmother. Ash claims the story of Rebecca is actually his grandmother's life story and Daphne du Maurier stole it from her. But the more Olivia digs into Ash's family's past, the more horrifying the truth turns out to be.
Thirsty for more chilling horror reads? Check out the 25 Best Horror Books of 2023, and be sure to sign up for Book Riot's horror newsletter, The Fright Stuff.